FloryDay
-
Order number 028613550119.
I ordered a jumper order on 20/05/2022. Order number028613550119.It is too small and is not the same colours as the photo on the website. I wish to exchange it for a medium in the advertised colours.

I do not have a printer so cannot print off the returns label. I have sent 3 emails there is no response. The returns form does not wish to accept my order number and the phone number in Paris is not recognised even with the prefixes.

It is a nightmare. I am extremely frustrated. Please advise
Desired outcome: To talk to someone/to get a response
FloryDay
-
Refunds customer service
I have been waiting 27 days on 2 refunds.
One refund is for £16.95
Complained and told wait longer due to maintenance issues.
Nonsense! They have been telling people this for months and months
I cannot contact them by phone as no number for the UK
Got intouch with customer service who just keep saying wait longer and we'll give you a 10% discount off next order. I will never order again. I just want my money back
Desired outcome: Refunds in full
FloryDay
-
Non delivery / unethical behavior
Stuck In Floryday Hell. I cannot believe that 6 months after they completely screwed up an order (2 months after the order it was not received and an empty package was tracked at a delivery company somewhere in the US ... refund received after 3 months) I am still being inundated with unwanted and never requested Marketing emails by this absolute joke of a company. It seems I just have to accept that they won't / can't remove me from any marketing lists... no explanation why, no explanation of what they are doing about it, no explanation of when this will be fixed... just an assurance that they will continue to harass me for as long as they want to. Surely there are laws about this? Be warned, it appears this relationship is for life, whether you want it or not. Order - *******97234 and Ticket numbers - *******839 / *******106 / *******050
Desired outcome: Stop sending me emails
FloryDay
-
2711066674
I ordered wrong size...I just want a refund to my card. ..numbers on bag are ...271106674...bh0KJYZ140835...THIS ORDER may be order than 2 weeks...Thank you...LINDA DANIELL email [email protected] .
My address 129 Springwood Circle. ..Chandler Texas 75758... I just want to be able to get another suit with my credit on suit..I never even tried on suit or opened bag...please help
Desired outcome: Refund to my card
FloryDay
-
I already deleted my order why they send it to me
The sizing they have in chart are all wrong . The dress won't even fit in medium size person I tried it on my daughter who is medium size and it didn't fit. I asked for extra large and it's way too small . The material also is very cheap . I actually delete the items on the chart after my friend got hers first and she wasn't happy with it I don't know why they still send it to me anyway . I need to return that please send me the return label
FloryDay
-
Delay order
I ordered two blouses two weeks ago. Order # 022222563725. I has been already charged but I have not received the merchandise. Please would to know what happened and if I can expect to receive it in the near future
Desired outcome: Answer as soon as possible
FloryDay
-
Returns
I have been trying to return 2 items to floryday without success for over a week. Below are two pictures that are on the items to be returned.
I cant find any of my orders online.
these items are too small so have to be returned. with a refund.
my name is June Parton. 36 Barnard Rd, wolverhampton, west midlands, WV11 2JZ.
tel: 07526511100

Item Code:
146979494
Unit:
pcs (1 pcs)
Material:
Polyester
Style:
Casual
Pattern Type:
Color Block
Neckline:
V-Neckline
Sleeve:
Sleeveless

Item Code:
147202485
Upper Materials:
Real Leather
Outsole Materials:
Thermoplastic Elastomer
Category:
Pumps

thank you. June
FloryDay
-
online order for a dress
I ordered floral dress from their website and received different floral pattern which i do not like. I contacted the customer service they advised me to read refund and exchange policy. So they do not cover shipping costs for me to ship back and then they will charge again shipping costs for exchanged product. By the time i calculate the costs of shipping back and forth it becomes not worth it to exchange.
I have attached two pictures one is with lady wearing necklace and the dress with floral print I ordered. But the second picture is what I received not as elegant as the one they showed me.

Its their fault to send me wrong pattern and they should exchange it for free including shipping and its their trick that most people will not. I recommend not to deal with such a tricky company. I have a family function on July 20th 2021 so I do not even know that i will wear this as its tacky compared to the one on website the one they showed me.
Desired outcome: They should ship me another dress for free the one I ordered and if they want the one they shipped earlier back they should pay for shipping for that too.
FloryDay
-
Unable to print out return label
I want to return the 5 dresses I bought from Floryday as none of them are made out of the fabrics advertised on their web site. I have followed the instructions to return the goods which were received 7 days ago, well within the 14 day return period as advertised by the company. I have completed the details as to why I am returning the dresses, the method of return ie. Parcel Point AU Return Dropoff, hit the "submit" key but unable to print out the return label which needs to be included and, presumably, tells you the address where you need to return the items to.
Desired outcome: Being able to generate a return label
FloryDay
-
Clothing Order # 024167711709
I want and address and a shipping label to return these items I purchased. They are all too small and your customer service is horrible. I want a full refund for the items that do not fit!
I have been attempting for some time to trace back to your company to return my items and get a full refund. I cannot find and email address, there is no phone number and my items were mailed from Mississauga Ontario.
My phone number is (519)831-9768.
Please see email address above. I suggest you use some expediency in returning my money or I will be contacting the better business bureau!
Desired outcome: Full refund of money!
FloryDay
-
Return ID#3149193/Tkt#3113718070 ($57.56) - Returned Swimsuits that were too large
I contacted your customer service dept. via email and was given a return label. I returned the swimsuits for a refund of $57.56 on 6/12/21. I have tried to track the package and email your customer service dept. to find out when I will receive my refund. I've have as of yet to receive my refund. Please contact to let me know when I w ill be receiving it.

Tamara Herring
Desired outcome: Refund of $57.56
This review was chosen algorithmically as the most valued customer feedback.
I placed an order on 4th May for 5 items of ladies clothing. I received the order plus another order of the same items. I checked that I had only placed the one order, so why I was sent two I really don't know. I was charged for the two parcels £62.15 each. I had to return the items because they were not suitable for me. I posted, these parcels via Royal...
Read full review of FloryDay
FloryDay
-
Order not received from Floryday. Tracking shows delivered but not received
Floryday Scam ?

I am reporting my order and tracking number as below:

Order 029225692723
Tracking Number - BUFZA3050052325YQ

Shows package reached destination but not received !
Online tickets not working
No contact details

Ordered, paid and waited but nothing

Internet and reviews showing scam

I want my package or my money refunded, I will not leave this. This company WILL NOT STEAL FROM ME !

Tracking number link not valid on internet and tracking number not connected with any Couriers

I want feedback within 24 hours to get this resolved

Madelein Eksteen
060 983 6973
Desired outcome: Package to be delivered asap
FloryDay
-
Online clothing store
Nothing came after waiting two weeks, got back on website, logged into my account and there was no information about my order, no order number, nothing to indicate that I had placed and order. At first I thought maybe I didn't press the last "order now" button to place the order and that the hour and a half I spent shopping was a waste of time because I messed up ordering. And then my husbands bank statement came, sure enough they took the money $97.98, and then cleared all information about my order off of my account! I emailed them and never heard anything back, I read reviews and some people didn't get their orders, some did and it was cheap clothes that looked nothing like the website, and some people where totally satisfied, I guess it's just a crap shoot and I was a loser. My advice is don't do it unless you have money you want to gamble with.
Desired outcome: I want my order
FloryDay
-
Floriday
After purchasing eight items from floryday I was extremely disappointed with the terrible quality. Nothing but problems trying to return.Not able to send emails despite days of trying I returned to shippers on May 7th.They took delivery and signed for my goods on the 10th.l have now received an email adverting their site when they supposedly didn't know my email address when I applied for a refund and are uncontactable. Please beware this firm are a total scam.
Desired outcome: Refundplease
FloryDay
-
unethical behaviour. No answer to my requests to return goods. No answer
My order no 020681051629 0f $213.37 was well received on 22 April 21.
The items were so cheap that I had to return 6 items out of 8 items.
I filled all their on-line forms to ask for a return and a refund.
They never gave me the address where I could return it, despite they
said each time they would answer within 24 hours.
My last e-mail was returned like the address was not good.
The tracking number of my order was 2989176890.
Since April 27, I sent Floryday many requests, always very polite, to
give attention to my request and give me an address but they never did.
I request a refund for the items I want to return but I do not have the
address where to return it.
FloryDay
-
Returns
I orderd £228.82 worth of items. it took over 4 weeks to arrive by which time it was to late for my holiday. i have been trying to return ever since i got back home. i have filled out all the right paperwork on line but it wont go as far to give me a return label. i have sent them an email but no response. i don't know now what to do .My order number is 020012655216 ordered on the
2021-04-08- at 05:21:44
Mrs Pauline MacDougall
Email [email protected]
FloryDay
-
Dress
I sent dress return & replace, why did you not replace the dress
When I asked for it instead of a refund? I am very disappointed
I wanted that dress. I am not impressed at returns service.
What more can I say about my return replace

Dee Mack
What more can say, I have already said all I can in all e-mails about my return and replace why did you not replace the dress
It is still being advertised. The e-mail I have just received
Does not make sense. I like your product but too much hassle with returns.

Dee Mack
FloryDay
-
Never received my full order
Package 2 of order 027004906240 I never received. I paid for all 10 dresses and only received 7 dresses. 3 dresses show in package 2 of the order. The order was placed on 3/18/2021 I have placed multiple inquiries about the missing items and have not received any resolution. They send me automated replies and they ask me to track my order. When I track my order it shows delivered but it is not fully delivered. I am missing 3 dresses.
Desired outcome: Refund or dresses immediately delivered.
FloryDay
-
impossible to return damaged dress i received.
Floryday WINS! you made it very hard next to impossible to return items.
So you got me for $65 for a dress you sent that was damaged.
You should be ashamed of yourselves. If you choose to do the right thing and credit my charge card please email [email protected] to continue credit refund info. Cell phone 732-861-4143

order#029926327337
item#1955381173
We are here to help
16 years' experience in successful complaint resolution
Each complaint is handled individually by highly qualified experts
Honest and unbiased reviews
Last but not least, all our services are absolutely free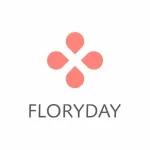 FloryDay contacts
FloryDay representative

FloryDay