KitchenSource.com reviews & complaints
KitchenSource.com complaints
5
KitchenSource.com
-
purchase of afina mirrored medicine cabinets
In November of 2017, purchased a left and right hinged mirrored medicine cabinet. Upon arrival the right hinged cabinet was badly damaged. It took a little while but eventually the cabinet was replaced. Fast forward to December of 2018 and I notice a defect on the left hinged medicine cabinet mirror. The defect affects the reflection in the mirror as dark spot. It's either in or under the glass. I approached Kitchen Source first for help but since this is considered a warranty issue they contacted Afina who makes the cabinet directly and attempted to help. Afina refuses to honor a three year warranty because the owner is upset with having to replace the right hinged cabinet that was delivered broken in the initial delivery. I'm not sure if Kitchen Source is really trying to be helpful or if I was just being strung along to the point they hoped I would just go away. I am extremely disappointed that Kitchen Source would allow one of its suppliers to treat their customers this way. I'm just as disappointed with Afina for being dishonest concerning a warranty.
KitchenSource.com
-
Deceptive advertising & return policy
A few weeks ago I decided to purchase a free standing pantry unit for my kitchen. In browsing the internet I came across Kitchensource.com and was immediately drawn to them because they prominently advertised "√ Free Shipping", "√ No
Restocking Fees", and "√ Easy Returns". It seemed like the kind of company I would like to do business with. I was able to find, on the Kitchensource site, what appeared to be exactly what I was looking for. The item was labeled "Omega National Chef's
Double Pantry System" and a full color picture showed a pantry cabinet with doors, shelves mounted on the cabinet doors and swing-out shelves in the center of the unit. It looked like just what I was looking for so I ordered the upper & lower units for a total of $736.20. When the units arrived I wanted to inspect the contents but the driver refused and he left the 2 boxes on the
street outside my house. When I opened the boxes I discovered that there were no cabinet parts or doors. The boxes only contained shelving units. When I called Kitchensource I was told that their ad said that the cabinet and doors were not included. I looked at the ad and about half way down the page, as a bullet point among all the other descriptive bullet points, it did say "Cabinet and doors not included". This is deceptive advertising. The photo shows a complete cabinet.
If the cabinet & doors are not included, that statement should be shown on or right next to the photo to make it clear that the photo does not Accurately show what they are selling. I told them that I wanted to return the item. They informed me that there would
be a 15% restocking fee and I would be charged for their shipping, contrary to the statement on their home page. When I
complained, they told me to look at the fine print in their return policy which is a link way down at the bottom of the page. There is nothing near the "√ Free Shipping", "√ No Restocking Fees", and "√ Easy Returns" policy statements on their home page that
says that there are any exceptions to those policies. When I clicked on the Return Policy link it does say that, if an item is undamaged it may be returned for a refund less a 15% deduction [i.e. restocking fee] and less the initial
shipping charges incurred, contrary to the beneficial policies shown on their home page. I don't know about anyone
else, but I do a lot of shopping on the internet and don't have the time to read through all the fine print on a web page's Terms and Conditions before I buy something. I still decided to return the item and asked how much the initial shipping charge would be. I was told that it would be $174.30. The restocking fee was $110.43. I shipped the 2 packages back to them exactly
as I received them. I used FedEx and shipped them with insurance for the full value and with full tracking with a required signature on delivery. FedEx charged me $78.40 which is approximately 2 ½ times less than they say it cost them to ship the packages to me. Now, either these people are stupid for spending 2 ½ times what FedEx would charge them to ship or, as I suspect, this is just one giant rip-off. I received an email from FedEx that the packages were delivered to them on Jan. 30th. 12 days later I still hadn't heard from them that they received the packages and were processing my refund so I called them. Without an apology for the delay, I was told that my refund would be issued that day. Two days later I finally received an email that a credit was issued by them to my credit card. So, in summary, it cost me $284.73 (not including my shipping cost) to get absolutely nothing. Anyone who does business with Kitchensource.com is just asking for trouble.
KitchenSource.com
-
The customer service person &Dolanda& was so rude in the way she delivered the message
I called the company support to cancel a order on April 15. They told me that the order will be canceled. But on April 16th they call in and say they cant cancel the shipment because The item was shipped on April 15. So I ask them to resolve this by paying the return shipment fee. They outright told me, it was their mistake and they told me "WHY NOT" I foot the bill, because it was my mistake to call in the last minute and cancel the order. The customer service person "Dolanda" was so rude in the way she delivered the message.
BEWARE of KitchenSource.com! I placed an order for a range hood which appeared to be ductless - we read the description VERY carefully, and we were certain of our purchase. But WHEN WE GOT IT we saw...
Read full review
We spent over 500 dollars for a Broan Rangemaster Vent for our newly remodeled kitchen. It was delivered without a venting pipe and without instructions. We left e-mail messages with two of kitchen...
Read full review
We are here to help
16 years' experience in successful complaint resolution
Each complaint is handled individually by highly qualified experts
Honest and unbiased reviews
Last but not least, all our services are absolutely free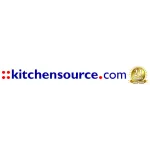 KitchenSource.com Company contacts