Sony
-
Spare Part
Please let me know where in Dubai I can purchase Part No. [protected] (LCD Panel 32" WXGA TFT) for Sony LCD TV KLV-32S310A.

Sincerely,
Damodar
Sony
-
the terrible staff attitude
we wanted to buy a sony TV from the showroom and we decided to pay by credit card. the staff they dont accept credit card but cash. ARE U KIDDING ME. wat showroom does not accept credit card?

then we payed cash and booked it . when i went the next day to pick up the tv, they said they sold it out. they wanted to return our cash and just didn't wanted to sell the tv to us...and finally when we argued, the manager said "i was just playing with you". ARE YOU SERIOUS?

and then he said go to the back door and get the TV. we went there and two guys standing over there said that you have to load the tv in your car yourself as its a policy of the company not to help the customer lift a 100 pound TV.

SINCE WHEN DID SONY STARTED SUCH A POLICY?

the reason behind this drama was that we bought the tv while it was on a sale. They faked the scheme of the sale.

we had to pay cash, go back again twice to the store to get it, argue for 15 minutes and had to lift the TV ourselves and their rude talking and attitude as a whole WAS TOTALLY UNSATISFYING.
This review was chosen algorithmically as the most valued customer feedback.
August 4th 2006 received my new Sony Wega hdtv KDF 55E2000 cost $2299.99. August 2008, 11 days after the warranty period the most expensive part in the set ($1200.00) was found to be defective and the authorized repair center stated "Not cost effective to repair". After approx 6 calls and two letters later Sony said they would allow me a $113.00 discount on...
Read full review of Sony
The complaint has been investigated and resolved to the customer's satisfaction.
Sony
-
Poor customer service
I purchased a Sony 46" Bravio LCD model number KDL-46V4100 3 months ago from a local retailer in Kansas City. Within 3 months of purchase the TV wants to power cycle itself every 15-20 seconds. I called customer service and they told me I would have to have the TV fixed by a local authorized repair center. All of the local authorized repair centers are only open 8AM-5PM CST Mon-Fri. I work for a living and I can not take any more vacation for the year. I called back and talked to Sony's no-customer service to explain the problem and ask for a solution.

The customer service rep made it sound like it was my fault that I couldn't get off during business hours to have their defective product fixed. She did not have any solutions for me. It was not until I pressed her to speak to her supervisor that she told me my only other option was to write a letter to the Sony Executive Review board. The Sony Executive Review board was her supervisor and there was no way that I was going to get any kind of problem resolution on the phone with her or anyone else for that matter.

I wrote a letter. Spent the $20 to overnight it and confirm delivery confirmation to wait to get an answer on what Sony is going to do to fix my paperweight, formerly known as a Bravio TV. I still have not heard any response yet from Sony.

Do not buy a KDL-46V4100 46" Sony Bravio LCD TV unless you have an unlimited amount of vacation to take when, not if, the TV breaks.
Resolved
The complaint has been investigated and resolved to the customer's satisfaction.
This review was chosen algorithmically as the most valued customer feedback.
When we switch ON the phone then he asks about security code and after filling code it is not on. Please help.
Read full review of Sony
Sony
-
internet fraud job
Hello sir,
Respected Sir,

I, Mir Shahed Ali an Electrical and Electronics Engineer from India, recently lost my father's entire savings as I was ditched by the citizen of United Kingdom by name Tony Anderson showing him as HR Manager Of Sony UK Ltd. by promising a job in UK.

This all happened like this, I uploaded my Resume on www.timesjob.com from there this fellow got my resume and he send me 'The Fake Job Offer' stating that 'Sony UK Ltd.' has selected me to work for them. Believing the mail to be genuine I accepted the offer and send the scan copy to their authorized agent for all necessary travel documents e.g. Visa. Then the very next day I received another mail from Barrister J. A. Markson stating that I have to pay 710 GBP for Work permit and believed him and send the money then again he send me a mail that for Resident Permit I have to pay 2150 GBP and he also promised that If I do so the Employer will reimburse me all the expenses and pay three months salary in advance plus relocation allowance etc. etc. I transferred the amount through 'Western Union' for the receiver 'James Martin'. After paying such a huge amount again I got a mail from Sony UK Ltd. that they are reimbursing all my expenditure plus three months salary blah, blah. All I need to do is send my account number and bank name to Standard Charted Bank UK (SCB). I have done it but to my surprise I got another mail from SCB that I have to pay 5500 GBP to claim the money as it is the charge for transferring the amount from SCB to my account. Further to my shock on investigation about the mail I came to know that it is all false.

Kindly help me as I transferred my father's entire savings for above mentioned work. I got three sisters for marriage.
Sir, please help me in getting back my money.
The complaint has been investigated and resolved to the customer's satisfaction.
Sony
-
Bad service
I was playing my Playstation 3 one night, the power shut off on the system but I still had a red light on the front of the console. I turned it back on and had power for a few minutes and the system shuts down and will not boot back up and no lights on period. I called SCEA ASAP, and notified them of my problem. They told me it was an internal power failure and that they will send a prepaid shipping box for me to send the PS3 to them for an in warranty exchange. I purchased the 60gb PS3 September 19th, 2007, and treated this system like gold, never dropped, scratched, thrown, mistreated, etc... I even saved the original box it came in. When I moved, I packed it back in to the original box and had on the front seat buckled in. Anyways you get the point of I treated this system very well.

Ok, SCEA gets the system and deemed it out of warranty, do to when they opened the system some tabs were broke, but the warranty sticker was still intact (first rep.). I talked to the reps supervisor and she said the same thing, that the decision is final once it comes through to the service reps. I said I want to talk to someone over you. Oh gosh, this person was rude, He told me He will not help or do anything to help and to just give him the $150.00 or he will send the system back not fixed.

I said ok; let me speak to the head of the techs that looked at my system. He transferred me to Neil Inn; He kindly listened to our side of the story. He told us that the service techs do not open the PS3 systems at all and they just open the shipping box and deemed it out of warranty by just looking at it. So two things 1st they lied to me about opening the system and 2 blamed me for dropping it. They said when they received the PS3 that one corner was scuffed (look at the photos taken by Neil, does that look like a scuff?) and that the bottom was falling out and the top was loose (blaming me for dropping it). I have 3 witnesses that have seen how I take care of my PS3 and games and seen the MINT condition it was in when I put the Playstation 3 in the box to be shipped to SCEA.

My Playstation 3:

http://viewmorepics.myspace.com/index.cfm?fuseaction=viewImage&friendID=402767353&albumID=723198&imageID=4899799

There Nasty Playstation:

http://viewmorepics.myspace.com/index.cfm?fuseaction=viewImage&friendID=402767353&albumID=723198&imageID=4899797

My damages resulting from SCEA's actions = I purchased the PS3 for $550.00 and it came with a one year warranty. Now I have to spend another $150.00 to get a refurbished 60gb PS3 system. The total I will be paying because of SCEA is now $700.00, not to mention the hours on the phone with the reps and Neil. In addition, you can get the Metal Gear Solid 80gb PS3 for &499.99 + tax. Who is lucking out with this one?

I have been a loyal customer since the first Playstation came out. I will not buy anything else. Neil sent me some pictures of "my" PS3. He took a close picture of the serial (just to verify it was mine) and a picture of a nasty looking PS3. It looks as if Neil took a picture of another system and is trying to pass it off as mine. The reason I say this is that the serial number on the nasty PS3 is washed out (or to hot) from the flash (bad picture). I also went into the properties of each photo and found that the nasty PS3 was taken before mine was even shipped (Taken-July 31st, 2008 / Shipped-Aug 1st, 2008) and the photo of the back of my PS3 (Serial Number) was taken Aug. 6th, 2008 the day after I requested photos.
Resolved
The complaint has been investigated and resolved to the customer's satisfaction.
Sony
-
Failure of instrument in five months after purchase and poor service
Purchased new Sony Ericsson mobile phone model T250i from MobileNxt Teleservices in Pune on 12 March 2008. The instrument's speaker failed and since it was under warranty/guarantee it was given to their authorized Service Center M/S Mobile Point in Thane on 5th August 2008. Service Center kept the phone for two weeks and then returned back saying it will take 45 to 60 days for free repairs.
This review was chosen algorithmically as the most valued customer feedback.
I will no longer buy Sony products after reading how they acquire the mineral coltan that they use in their Playstation 2. This is an outrage and I plan on telling everyone I know how unethical Sony is. I hope they go broke. Destroying human lives so that a company can make money is beyond despicable.
Read full review of Sony
Sony
-
s/ericsson w58oi mobile
i bought the sony ericsson w580 0n the 15/05/2008 and has been plauged with problems since day one, the keys are cracked, the phone freezes when it wants to, the battery has to be removed and replaced everytime i want to charge it, and now the memory card hs to be taken out reqular so i can c my pic etc/ ive tried bt failed to get a contact for s/ericsson bt been unable to get a single reply, and my o2 shop were i purchased it will repair again bt will take up to 4wks to repair which is totaly unexceptable to me as i work from home, srange conciderin im a great customer ov theres, im sat now with a phone which ive never have used and carnt do anything with im so disapointed in both companys for there utter disregard to there customers if anybody knows how to contact s/ericsson pls let me know thanx g irlam
Sony
-
Parts replacement
I am Priyanka Agarwal residing in Bhilai, Chhattisgarh. I bought Sony Ericsson Model No. W580i on 20th March 2008 and after using only after 2 months only it started giving problem and one fine day it stopped working and could not even start. Given the same to Sony Ericsson Service Center 'Wright Solutions', Nehrunagar Bhilai for repairing and has been told that the some chips are required to be changed. I have given the same on 30th May 2008 for repairing and since than service center guys are cheating saying that parts are not available and asked for the same from other places, now it is already one and half months still no proper response received from the same.

Such a poor response and service was never expected with such a reputed company. Request you all to please think twice before buying this company product.
The complaint has been investigated and resolved to the customer's satisfaction.
This review was chosen algorithmically as the most valued customer feedback.
Misleading information on the product. Website says 4 megapixel still resoution and 5.1 channel audiou format. Actually the still resolution is 0.34 megapixel (340K pixels) and the audio format is Dolby Digital 2 channel. When requested for return, I am asked to pay the return shipping. I have to pay the item shipment for the product that actually ha...
Read full review of Sony
Sony
-
Bad service
Have very serious unjust treatment related with vaio Europe support service. Related with this subject I have to send my complaints and problems to japanese responsible unit. Please send me emergency contact details of this responsible unit... Because, my problem that is related with vaio euro support, european support unit is not volunteer to give me contact details of japan headquarter... I am a client in Istanbul Turkey, I am writing this letter so sadly and desperately. I buy a vaio note book and after than I have some problems with it and it's already 45 days I give it to the Sony European service without a clear answer. The problem is after 2 weeks I buy it, I found some problems in the notebook, from that time and the next one year l at least call the service 300 times and still not any response and I got their announcement 14th may that they agree to take the notebook to Belgium for repairing, then I give them the computer. After that I still not get any useful information or responsible from them and ask them the contact of the center office of Sony company in Japan, but sadly they don't give me. After than I found this fax number. I always believe Sony is the most magnificent company and it will bring us the best service. But now, I am really disappointed .so and desperately hope you can help me to solve my problem.
Sony
-
Bad service & fraudulent practice
I have bought a SONY VAIO. I complaint so many times about the problem with Battery & Optical Drive. Always, it is return back to me stating it is functioning well. Just after 15 days of over warranty, they says need to replace the battery & optical drive. I informed them that it is under extended warranty. They check & found that i am correct. Now, they says Optical Drive will be replaced but battery will be chargeable. I asked them to go for replacing the optical drive. But when i received the laptop back from them the optical drive was old one only and neither they have replaced nor repaired it. Also, they have kept the extended DDR Main memory of 1 GB from the laptop. When i informed about the same, they states may be main memory is removed by my known person or myself and for optical drive submit your laptop again at service center, we will look into it.
Sony
-
sony ericsson coating sucks
Hi, i have bought sony ericsson P1i for about 4 months, but i have realized that my sony ericsson though it never been scratched, or dropped, but the coating is actually degrading. especially, the silver coating. i dont know why, but everyday there has been new black small ( very small ) spots on my sony ericsson silver coating. i mean, i ( at least i) bought the mobile phone not in a cheap price, its quite expensive, and i really hope that the price really suit with the quality of the design. but day after day, the silver coating is not clean anymore, but lots of small black spots appearing on my mobile silver coating.

i dont know why, but it is very dissapointing as i only bought for like 4 months. will sony ericsson do the same with Xperia X1, i dont know, but i am pretty sure they will.
Sony
-
Product malfunction/incompetent service
I bought a Sony ericsson P1i in Dubai Duty Free late September 07. A month later, in Kuwait where I work, the phone turned itself off. When I turned the unit back on it went in a loop of turning on, showing the SE logo, displaying the progress bar as if to complete the boot, and then turning itself off - it has been like that since.

I contacted the service center(Fono) in Dubai that was on the warranty. I was told that they cannot honor the warranty and that I should contact the place where I bought the unit.

I contacted the SE service center in Kuwait (Barrak) where they looked at it for a couple of hours then told me "to bring it back to dubai."

I went back to Dubai in December, 07 and contacted the Customer Service of the Dubai Airport Duty Free Shop - where I bought the unit. I showed the person at the counter the problem (booting on and off) - I was told that they will arrange for the unit to be sent to their service center. I went back to Kuwait.

In January, 2008, the Duty Free emailed to inform me that they couldn't do anything with the unit and attached to the email was a report from the service center saying that the motherboard of the unit is bent; and that the unit has been misused - and that I should collect the unit.

How could I have misused a brand new phone for its motherboard to bend? So I wrote back in protest.

They said that the SE service center in Kuwait might be responsible - and that I should have contacted the Duty Free first. But the warranty said that I shoud contact Fono - which I did. Who contacts the retailer for repair anyway?

A lot of pages of email later, I went back to Dubai in March and collected the unit.

So now, I have a Sony Ericsson P1i that's been used for only a month, that boots on and off and still under warranty (until Sept.2008). I have long since bought a Motorola Z6.

Lessons learned:

Do not buy a phone in Dubai Duty Free Shop. If I had gone home to Australia, it meant that I had to go back to Dubai to have it repaired. Also, what is the sense of issuing me a warranty card that was inaccurate? I will never shop there again.

Sony Ericsson's customer care service is appalling. The service centers in the Gulf are incompetent. I have two service centers pointing fingers at each other. By the way, I bought my first Sony ericsson phone in 2003, a T610. The same thing happened (booting on and off) but there was no problem fixing it in Australia. But because of this bad P1i experience, I will not buy another Sony ericsson phone again.

I am thinking of hiring a lawyer to actually sue. What do you think? If there's anyone who could help please contact me.
The complaint has been investigated and resolved to the customer's satisfaction.
Sony
-
I will never buy a Sony product again
I purchased a Sony TV and about six months after we had it the picture started going bad. In April, 2017 it got so bad we could hardly see the picture. I called Sony extended warranty service, good until 2017, it was picked up. They had it for over two weeks before they brought it back. About ten months later the same thing happened and again I called Sony .It was picked up again. This time they had it for over 6 weeks before they brought it back. After a short time it went bad for the same thing again, but only this time Sony refused to fix it saying that it exceeded my warranty coverage and wanted to send me a refund check for around $134.00 on the $305.87 I paid them for coverage. I thought Sony was a good company. I will never buy a Sony product again!
Holy crap SONY CANADA ***! Not only tot hey provide the worst in Camera technology but when their dumb *** breaks they refuse to fix it! There was a small scratch on the top left hand corner and the refused to fix it even though they had the *** camera for 3 months which is about how long I owned the camera for...stopped working on my vacation never got any pics and now I spent 500.00 on the camera and a couple accessories and have nothing to show for it! I swear the Sony Canada really don't have a great customer service at all
Resolved
The complaint has been investigated and resolved to the customer's satisfaction.
Sony
-
lost mobile
Dear Sir,

I have lost my New mobile branded Sony Ericsson W910I (Hearty Red)

I have lost my mobile in andhra pradesh on 16.04.2008 at 4.00 p.m. (on that day is my marriage )

IMEI NUMBER : [protected]

My details mentioned Below

NAME : K.SRINIVAS

ADDRESS : NO.1 V.P KOIL STREET,
KUMARAN COLONY,
VADAPALANI,
CHENNAI - 600 026.
TAMILNADU, INDIA.

Phone Model : W 910I

Make : SONY ERICSSON

Colour : HEARTY RED

E-mail : Kagitha.[protected]@dhl.com or [protected]@yahoo.co.in

Missed date : 16.04.2008

IEMI No : [protected]

My Contact Number : [protected] or [protected].
Please help me sir, I never forget your help.

Eagerly waiting for your reply and help.

Thanks

K. Srinivas
Sony
-
exchange
I got a playstation 3 from walmart for christmas from a loved one and it broke of course and they won't let me exchange it for a new one I got warrenty for it.
Sony
-
DVD,CD Not Functioning
i had purchased a sony music system model no.HYTGNZ77D in the month of July 2007 and in the month of April 2008 my music system was giving a problem. when i wasinsered DVD's and CD's in the system it showing that no disc find, and on 21.04.2008 i had given a complaint with Sony Services in Begumpet, Hyderabad, till date no response is there from your side. So i thought its the better way to go with the consumer forum and file suit against the sony.just suggest me wheather i shall file a suit with the consumer forum or wait for your service.waiting for ur reply
regards
mahesh
We are here to help
16 years' experience in successful complaint resolution
Each complaint is handled individually by highly qualified experts
Honest and unbiased reviews
Last but not least, all our services are absolutely free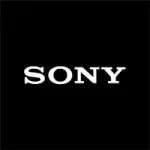 Sony contacts