Sky Sports complaints
514
Sky Sports
-
News
On today's show presenter Mike Wedderburn was doing an interview with David Ginola, Wedderburn laughed and mocked Newcastle as a city after Ginola said he joined Newcastle United from Paris SG.
I find this unprofessional and disgusting behavior and I won't be watching the show again when he is on it, unless he has the decency to make a public apology.
Sky Sports
-
Rugby league
I have both played and watched my favourite sport for over 50 years but I have to now either turn the sound to mute or turn off the match because of the complete babbling of non stop rubbish spouted by Terry O'Connor and the massive clan, it's as if they get paid by the words spoken and not the benefit of the game! Compared to the NRL and Rugby Union and even PL Football they are making a mockery of our game.
Why do we need so many people just constantly waffling rubbish and non useful rubbish and ruining our game. It has now got to the point that I can last about 10 mins maximum and they've probably not paused for breath in that short time, the next nearest commentary to compare with is WWE.
Please can we have the nonsense turned down or get better professionals on board to promote our brilliant game or a red button to have a separate just match commentary? I'm afraid everybody I speak to has the same option of these idiots and they are completely ruining our game 😡
Sky Sports
-
Monday night football fulham v aston villa
I am currently watching the said programme. It is titled Fulham v Aston Villa. Firstly the discussion was about other teams especially Manchester City and nothing mentioned about the two teams involved and how their season is evolving. It appears that Sky Sports show bias toward the bigger teams in this country. If I wanted to hear about other teams I would tune in when they are playing and then I can hear all about them, if I choose to.
Sky Sports
-
Presenter
Sky sports presenter referred to today's game between Hibernian v Rangers as Hearts v Rangers Hibs biggest rivals Hearts are not even in the Scottish Premier League she at no time apologised for her mistake, and were not corrected in anyway by her 2 studios guests is this ignorance or arrogance once again to Scottish Football very in professional, I am a sky VIP customer for many years
Sky Sports
-
Comment by Sky Sports Cricket Presenter Nick Knight
I am watching the 2nd ODI between England v Australia on Sunday 13 September 2020 at Old Trafford Cricket ground, Manchester on SKY sports cricket channel 404.

There was a beautiful red sunset and Nick Knight made a comment saying, "is there a fire somewhere".

This comment coincides with the dreadful fires that are ongoing in California, USA where footage is available of the night sky being turned read by the fire.

I think it is a wholly insensitive and inappropriate comment given the fact that numerous people have died as a result of the fires and thousands of people have lost their homes.
Sky Sports
-
F1 commentator
Please, David a Croft has become a bumbling idiot. He has single handedly brought down the intellectual nature of F1 commentating. ALL of your other F1 team (with the exception of Ted Kravitz) are quite brilliant. Please don't let David Croft drag them down. His knowledge is clearly lacking and he seems intent on dumbing down every show he appears on, choosing to pretend to stutter and stammer which I assume he thinks sounds good. NO.
Sky Sports
-
Commentating team biased reporting
I have been holding back about this for about three or four years, but here goes.
Reporters but especially Nasser Husain.
I don't understand but they seem to have one set of judgement criteria for the England teams performance and another set for whoever we are we are playing.
I have lost count of how many times we (England) have got scores just over 300 in the 1st innings only to hear (without waiting to see what the other side do in their 1st innings) we is standard for the cricket community to be fair.
Then and today is a case in point Pakistan manage to accumulate the sum of 326 (all out) and out of that one of their batsman has a blinder and gets 156 then another 69 and another 45 so three get 270 and the other 8 get 56 so then according to the cricketing sage Nasser Hussain this is a fantastic score and England got of lightly. So please have a chat with him to help him understand he needs to be fair to both sides.
This review was chosen algorithmically as the most valued customer feedback.
I would like to complain about the matchroom boxing event 1/08/2020 on sky sports action. Why is there a sign of "black lives matter" placed in the ring of the event.? The "blm" movement has been proved to be an extremist black supremacist, marxist political motivated group. They have no place in or around sport. Sky sports has continued to promote these...
Read full review
Sky Sports
-
TV
This is not a complaint but more of an observation

During the MUFC vs WHU game the cameras went to outside Anfield where there were a lot of fans lining the street and some red flares going off.

A comment was made in respect of giving the team a warm welcome and no comment made about social distancing. LFC and the Mayor had asked people not to congregate, so why do Sky make it sound like it's acceptable?
This review was chosen algorithmically as the most valued customer feedback.
Following the match played between Crystal Palace and Manchester United on Thursday 16th July 2020 there was a 'discussion' around the VAR and referee's decision to not give a penalty to Crystal Palace. It was one of those decisions that can be interpreted differently so there is always a debate whether this type of challenge is a foul or not. I am alway...
Read full review
Sky Sports
-
Sky sports golf presenter
I wish to complain about the sub-standard quality of Sarah Stirk's presentation style and lack of fluency whilst presenting the golf programs.
She is repetitive in her comments, lacks knowledge, depth and fluent interaction with her studio guests and she is not anywhere near the quality of Nick Doherty when he presents.
Good bye Stirk and come back Nick!
Sky Sports
-
Commentators
During fridays match Norwich v Southampton commentators spoke 5 mins about Southampton then Norwich did not get a mention everyone then talked about Spurs and Man U.
And again Thursday day match Chelsea v Man City
All about Liverpool yes important for them about result BUT when both teams scored you showed live Liverpool fans reactions this was very disrespectful. It was an important game for Chelsea to secure champions league, but NO all about Liverpool. Please try to respect the teams that are playing And there fans I am outraged and truely disappointed.
Sky Sports
-
You have not redued my subscription accordingly
a/c 210027187470 Mrs Teresa Knowles

Hi --I feel frustrated that I have paused Sky sports on 3 different occasions in the past but you appear to have ignored my requests .I am paying £28 per month starting 21 st March and I believe it should not have been debited to my account.
I have been with Sky since 1989 and in view of our loyalty perhaps you should show the same too !
It does seem as if you are treating us in a cavlier fashion notwithstanding the fact that we are pensioners and my husband is almst 70 years of age and is classed as vulnerable.
Regards
Mrs Teresa Knowles
Sky Sports
-
Comments of a sky representative
I would like to make an official complaint regarding something I have read this morning by a sky sports representative. Stuart Barnes has made some very personal and ageist comments towards a current 6 nations player. This is highly inappropriate and not something younger viewers and aspiring future players should be witnessing, and certainly something that should not be deemed to be acceptable. I for one will not be watching the 6 nations on sky if you continue to support the views of such an appalling individual #BeKind . I would appreciate a response in regards to this complaint.
Sky Sports
-
main event football efl cup
EFL Cup 01/03/2020.
The background noise is too loud making it difficult to hear the commentary. The Sky production team control the mix of volume for the crowd microphones and those of the commentators. This spoils the programme.
Sky Sports
-
Sky sports
I am complaining about sky sports being so far up Manchester City's back side it's sickening.i am a Liverpool fan and all I hear is Man City this Man City that.sky sports are supposed to be nutrual and not have favourites.i pay a lot of money for sky sports to have Man City shoved in my face, yes i know they are champions but to mock Liverpool every time we lose or any other team who is not Man City.even the comentiter is Man City it's not on not fair
Sky Sports
-
Timings of programmes
I wonder if the ICC is aware how Sky are letting them down?
I'm getting sick of sitting down to watch my recorded coverage of the Women's T20 World Cup, only to find either a game from a completely different tournament or the last quarter of the game missing because the programme settings don't match reality.
This is not a free service. If it's a service at all, it's certainly not one worth paying for.
Sky Sports
-
Rugby league coverage
Your sky sports coverage of rugby league is making the game unwatchable with countless number of pointless REPLAYS while the ball is still in play . i counted 40 replays in one first half of play recently, i have complained about this for the past 3 years and the REPLAYS of so many trivial non important moments have even increased . my rugby friends and myself are sick of watching this terrible direction and will not be watching any longer, its now rubbish to watch and ime sure you will lose many more viewers if you dont stop this disjointed mess
Richard Harsley Very long standing subscriber.
Sky Sports
-
Nick Dougherty unrelated golf commentary
Watching the golf from Mexico on Sunday night I was disgusted at the unrelated commentary from Nick Dougherty who is paid to commentate on the golf not the personal life of the golfers. His non stop topic of conversation with regard to Patrick Reed and his supposed cheating without foundation was diabolical, Nick is a sports commentator, so commentate on the sport in question and if he cant do that find someone who can. Jean Cowell 25/02/2020
Sky Sports
-
sky sport punter merson
On comments published today by sky sports, the obnoxious punter and ex alcohol addict, Paul Merson, he decides that Pep Guardiola has been found out questioning his ability to coach. I'm a Man United fan and so no sympathy for Man City but the guy has just completed a domestic treble last season, and is still got more coaching sense than any of Arsenal managers put together. Jealously shows up some people for what they are! Merson is a nobody won virtually nothing he's is an embarrassment to football enthusiasts in our country and abroad!
We are here to help
16 years' experience in successful complaint resolution
Each complaint is handled individually by highly qualified experts
Honest and unbiased reviews
Last but not least, all our services are absolutely free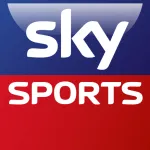 Sky Sports contacts