Overview of Shiekh Shoes customer experience
Shiekh Shoes has been receiving numerous complaints from customers. The most common issues include poor customer service, delayed shipping, incorrect orders, and low-quality products. Many customers have reported difficulty in getting a response from the company's customer service team, leading to frustration and dissatisfaction. Additionally, some customers have received damaged or defective products, and the return process has been challenging. Overall, Shiekh Shoes has a poor reputation among consumers, and it is recommended to consider alternative options when shopping for footwear.
Shiekh Shoes complaints
23
Newest Shiekh Shoes complaints
Shiekhshoes.com Review: Decent Track Pants, But Poor Quality Tee Shirt and Disappointing Wash Results
I recently made a purchase on shiekhshoes.com and I have to say, I was pretty satisfied with my track pants. They cost me $40, which is a fair price for a decent pair of pants. However, I did have a bit of trouble with the drawstring. It was a whopping 50 inches long, which was way too much for me. I had to triple knot it and tuck it in just to make it work. But hey, that's a minor issue.

After wearing the pants once, I decided to wash them. The tag in the back said not to dry clean them, so I followed the instructions and washed them in cold water. But when I took them out of the dryer, they were completely destroyed. They looked like I had been wearing them for over 10 years! I was so disappointed and frustrated. I mean, come on, I spent $40 on these pants and they couldn't even survive one wash. What a waste of money.

To make matters worse, I also bought a Jordan printed tee shirt for $40. I didn't even pay attention to the price, I just assumed it would be worth it. But boy, was I wrong. The shirt was straight up trash. It was poorly made and looked like it was going to fall apart any minute. I was so disappointed and angry that I wasted my money on this garbage.

Overall, I would not recommend shiekhshoes.com. While my track pants were decent, the fact that they fell apart after one wash is unacceptable. And the Jordan tee shirt was just a complete waste of money. Save yourself the trouble and shop somewhere else.
Disappointing Experience with Shiekh Shoes: No Stock, No Updates, No Refund
So, I was lucky enough to win a pair of shoes on raffles from Shiekh Shoes (shiekhshoes.com). I was super excited to get my hands on the Jordan 5s UNC, which cost me $259.63. However, after a week of waiting, I still hadn't received any updates on when my shoes would be shipped. I decided to give them a call to see what was going on, and to my disappointment, the agent informed me that my size wasn't available. I was so frustrated! Why did they take my money if they didn't have my size in stock?

I've never had to deal with this kind of issue with other famous shoe stores like NILE, shoe palace, or JDs. It's really disappointing to see how Shiekh Shoes is treating their customers. I mean, if this is how they're going to do business, they might as well shut down their store. I've seen too many bad reviews about them online, and now I can see why.

All I want now is my refund. I hope they can process it quickly so I can move on from this experience. It's a shame because I was really looking forward to getting those shoes, but I guess it wasn't meant to be.
Disappointing Experience with Shiekh Shoes: Wrong Size and Poor Customer Service
I had a pretty bad experience with Shiekh Shoes. I ordered a pair of shoes, but when they arrived, they were a size too big! I was pretty disappointed that they didn't even bother to let me know that they didn't have my size and just sent the next size up. To make matters worse, the box that the shoes came in was in really bad shape, which made me think that the shoes had been worn before.

I decided to call the company to see if they could help me out. I asked if they could send me a pre-paid postage label so that I wouldn't have to pay for their mistake. But instead of helping me out, they told me that I needed to take a picture of the box and the shoes in order to get a return label. I mean, seriously, what the heck?! That just seems like a lot of unnecessary hassle.

It's frustrating when companies don't seem to care about their customers. It's no wonder that sites like Amazon are taking over the ecommerce world. If you can't do business properly, then maybe it's time to get out of the game altogether.
Is Shiekh Shoes legit?
Shiekh Shoes earns 91% level of Trustworthiness
SAFETY NOTICE: ComplaintsBoard has analyzed Shiekh Shoes and determined that it has perfect credibility and is completely trustworthy, with a legitimacy rating of 91%.
We found clear and detailed contact information for Shiekh Shoes. The company provides a physical address, 2 phone numbers, and 2 emails, as well as 4 social media accounts. This demonstrates a commitment to customer service and transparency, which is a positive sign for building trust with customers.
Shiekh Shoes has received 3 positive reviews on our site. This is a good sign and indicates a safe and reliable experience for customers who choose to work with the company.
Shiekhshoes.com has a valid SSL certificate, which indicates that the website is secure and trustworthy. Look for the padlock icon in the browser and the "https" prefix in the URL to confirm that the website is using SSL.
Our scan shows Shiekh Shoes website is free from malware and phishing activities, which are types of online threats that can include viruses, worms, Trojan horses, ransomware, and other malicious code, as social engineering tactics used to trick users into sharing their personal information.
Shiekhshoes.com has been deemed safe to visit, as it is protected by a cloud-based cybersecurity solution that uses the Domain Name System (DNS) to help protect networks from online threats.
Several mixed reviews for Shiekh Shoes have been found on various review sites. While some customers have had positive experiences with the company, others have reported issues with their products or customer service. It's important to read and consider a variety of reviews before making a decision to purchase from this website.
We looked up Shiekh Shoes and found that the website is receiving a high amount of traffic. This could be a sign of a popular and trustworthy website, but it is still important to exercise caution and verify the legitimacy of the site before sharing any personal or financial information
However ComplaintsBoard has detected that:
While Shiekh Shoes has a high level of trust, our investigation has revealed that the company's complaint resolution process is inadequate and ineffective. As a result, only 8% of 23 complaints are resolved. The support team may have poor customer service skills, lack of training, or not be well-equipped to handle customer complaints.
There was some difficulty in evaluating or examining the information or data present on the shiekhshoes.com. This could be due to technical issues, limited access, or website may be temporarily down for maintenance or experiencing technical difficulties.
Shiekh Shoes protects their ownership data, a common and legal practice. However, from our perspective, this lack of transparency can impede trust and accountability, which are essential for establishing a credible and respected business entity.
Our Verdict: Shiekh Shoes is highly recommended company, but beware of poor customer service. Their 8% Resolve Complaints rating is a cause for concern. We advise using their services securely and reviewing complaints beforehand.
Terrible Quality and Scam Tactics: My Experience with Shiekh Shoes
This company is absolutely terrible! I would not recommend ordering from them at all. I recently received a pair of shoes from them and was shocked to find that they had clearly been worn before. The bottom of the shoes were absolutely filthy, as if someone had been wearing them for a really long time. To make matters worse, some of the pieces off the top of the shoe were missing! How did the packing department miss this?! It's absolutely ridiculous.

In addition to the poor quality of the shoes, I also suspect that they are made in China and sold for a much higher price than they are worth. It's clear that Shiekh Shoes is just trying to scam people out of their hard-earned money. I would highly recommend that you save your money and shop at reputable stores instead. Don't be fooled by the fact that they have retail locations - they are just trying to make a quick buck off of unsuspecting customers.
Disappointing Experience with Shiekh Shoes: Order Canceled After Waiting for Days
So, I was looking for a new pair of sneakers and decided to check out shiekhshoes.com. I found a pair that I really liked and placed my order. I was excited to receive them and eagerly awaited their arrival.

After about 3 or 4 days, I received an email from the company saying that they didn't have the sneakers in stock and that they were on back order. I was a bit disappointed, but I figured I could wait a little longer.

After another 3 days, I decided to call and see if there was any update on my order. The customer service representative told me that the sneakers were being delivered to the warehouse that day and that they would be sent out either immediately or the next day. I was relieved to hear this and thanked the representative for their help.

However, later that evening, I received another email from the company saying that my order had been canceled because the sneakers were no longer in stock in my size. I was frustrated and disappointed. I couldn't believe that after all that waiting, my order had been canceled.

To make matters worse, when I asked if they could give me priority shipping for all my waiting and trouble, I was told no. I couldn't believe it. The customer service employees were not helpful at all and seemed to be lying to me.

Overall, my experience with shiekhshoes.com was extremely unorganized and frustrating. I would not recommend this company to anyone.
Shiekh Shoes Review: Affordable Prices, But Shipping Costs Are a Scam
Shiekh Shoes is a website that sells shoes at a really good price. The shoes are affordable and cheap, which is great for people who are on a budget. However, the shipping is really expensive and ridiculous. They say that they offer free shipping for orders over a certain amount, but when you go to checkout, you have to pay for shipping no matter how much you spend.

I was really disappointed with this website and I will never buy shoes from here again. There are other websites that offer free shipping if you spend over a certain amount, and they are much better than Shiekh Shoes. I don't want to mention any names, but there are three really excellent online shoe sites that I would recommend instead.

Shiekhshoes.com is a bunch of con artists who are only interested in making money. They are greedy and don't care about their customers. I will never buy from here again and I am telling everyone I know, even strangers on the street. Don't waste your time or money on this website.
Poor Customer Service at Shiekh Shoes: Employee Misinformation and Rude Behavior
I went to Shiekh Shoes (shiekhshoes.com) to exchange a pair of shoes I bought for my son. Unfortunately, they didn't have the size I needed. I asked for a return, but DJ, who runs the store, told me they had met their max for the day and I should come back tomorrow. I was confused and asked if I could still purchase or exchange, but he said no returns. I called another store and found out that wasn't true.

I went back to the store to get DJ's name, but he was rude and told me to back up out his store. I was disappointed with the service and felt like they could do better when hiring people to work for their company. Shiekh Shoes should train their employees better and make sure they provide good customer service.
Disappointing Experience with Shiekh Shoes: Cancelled Order and Poor Customer Service
I ain't gonna shop at Shiekh Shoes no more. I ordered the new Jordan 11s platinum tint on 10/27 and two days later, on 10/29, they told me they messed up and had to cancel my order. I was so bummed out 'cause I really wanted those shoes. I shoulda just gone to Nike.com instead. When I called customer service, all they could say was sorry for the inconvenience. Like, seriously? I had to wait all weekend with $233 on hold just to get my money back. And then they offered me a measly $15 coupon code. What am I supposed to do with that? I wanted my Jordans, but now they're sold out in my size. Thanks a lot, Shieks. I'm never buying from them again. I'll just stick to Nike or Footlocker from now on.
Disappointing Experience with ShiekShoes: Delayed Delivery and Poor Customer Service
I bought a pair of boots from ShiekShoes and I was really excited to get them. But when I checked the tracking number, it said that the package had been delivered already. I was confused because I didn't see any package at my doorstep. I called UPS and they confirmed that the package was delivered to my address. I was really upset because I didn't know what to do next.

I decided to contact ShiekShoes and they told me that they would need to open a claim with UPS. They said that it would take 8 business days to resolve the issue. I was disappointed because I wanted my boots as soon as possible. I waited patiently for 12 business days and I didn't hear anything from ShiekShoes. I decided to follow up with them and I sent them two emails and I called them on the phone. Finally, they got back to me and they told me that they would need to reopen the claim with UPS. They said that it would take another 8 business days to resolve the issue.

At this point, I was really frustrated because it had been a month and a half since I ordered the boots. They were supposed to be delivered a month ago. I still haven't received my shoes or my money back. I don't expect either to happen based on my current experience with their customer service. I am really disappointed with ShiekShoes and I don't think I will be ordering from them again.
Disappointing Experience with Shiekh Shoes: Defective Products and Missing Item
I've been a loyal customer of Shiekh Shoes for more than a decade now. I've always been satisfied with their products and services. However, my recent experience with them has been quite disappointing. I received a pair of shoes that were defective. I contacted their customer service and they asked me to return the shoes. They did send me a new pair, but unfortunately, they were also defective. I'm not sure what to do now.

On top of that, I ordered two pairs of shoes along with a hat. When I received the package, the hat was missing. I contacted their customer service again, but they kept giving me the run-around about UPS. The package was not tampered with, and it was clear that the hat would not have fit in the package anyway. I'm extremely frustrated with this situation, and I've decided to file a claim with PayPal.

It's a shame because I used to love Shiekh Shoes so much. But after this experience, I don't think I'll ever order from them again. It's just ridiculous.
Incorrect order.
On Saturday January 14th I went to buy the Air Jordans 1 Retro H at store #118 at the Southcenter mall in Tukwila, WA. I was assisted by Ana and apparently everything went fine until I got home, I live 2 hours away from the mall. I open my shoes just to see that I got two left shoes, I try calling the store and nobody would answer, finally when someone answer the next day the guy whom I didn't get the name, he told me that I had to go back to the store or go to a different store to exchange. I cannot drive 2 hours (there is no stores close to me) and I explained that to him and ask if I could get a shipping label instead but he say they weren't printing shipping labels at this moment. I do need this issue to be fix and I've call customer service and they said they can't do anything since it was in store purchase. Can anyone help around here? This was not my fault and the least you could do is provide a shipping label and send me my correct shoes.
Desired outcome: I would like to send these back and get my correct shoes.
Refund
On 4/27/22 at 04:05pm my daughter an I went into the location 2550 somersville rd #65 Antioch,ca 94509. Ms. Ramya assisted us in buying the air Jordan 1 high gold/ light bordeaux- white in a size 7y and 6 1/2y. I was told that you can get a sandal for $5 for each shoe purchased. For some add reason the sales person rung up each shoe with the wrong sandle. I went to the same location to return my Jordan size 7y because it was to big an I also brung my sandal back as well. I was under the impression that my sandal an Jordan were rung up together but they were not. On 5/21/22 at 2:40pm i retuned both shoes but did not receive my full credit back. The manager kept insisting that is was due to the discounted sandal I received but I returned it as well so I should get full credit back. My daughter kept her sandal and Jordan so in that case my return was not processed correctly. The manger was not helpful an did not want to give me my full refund back stating he didn't want to have his draw short for the day. Can someone please help. Tina Taylor [protected]
Desired outcome: I need my full refund an apology. Also educate the managers on duty on how to treat customers. Also to own up to their employees messing up when they make a mistake an do whatever it takes to fix it an help the customer.
app raffle
The app clearly tells you "not a winner", what happens when you get a winner though? Oh the app won't even let me confirm the win! Just says pending days after all the others have said not a winner... your app and raffle system is a joke ! Why can't you fix your app? Or at least let someone win the shoe when they are picked and your app won't even let the winner confirm anything!
worst customer service
I was told by an associate in the San Bernardino store if I applied for a subscription I would get 20 dollars off but what he didn't say is they were going to deduct those 20 dollars later and every month charge me 35 dollars. At first he said they wouldn't charge my card unless I authorized it. Ones I saw they were going to charge me monthly I called customer service and they said they would call me back to help me. They never called me back so I called again and she said the same thing ones again no phone call back. I have received the worst customer service experience. It's been a week and noone has called me back.
don't buy from shiekhshoes! they cancelled my order and refund process is taking way too long
Bought a pair of boots from www.shiekhshoes.com and after I paid I didn't receive any confirmation. 5 days later I contacted their support to ask about the status of my order and they said that my order was shipped and promised to provide me with all the necessary confirmations.
Few days later I received a notification stating that my order got cancelled and was returned to the warehouse. I contacted ShiekhShoes and they said that refund was already processed. That was over a month ago and I did not receive my money yet.
Last time I contacted them they said that I have to be more patient.
Don't buy from ShiekhShoes!
Scam
I have ordered a pair of boots from www.shiekhshoes.com website and did not receive them. I tried to contact ShiekhShoes myself but they did not reply. They finally replied two weeks later and said that they cancelled my order because my boots were no longer in stock. They said that I'l be getting a refund within a couple of days, but even one week of waiting there was no sign of my money! I would not recommend this company to anyone, because they are not reliable and they are true scam! I want my money back!
Did not receive my order
I have purchased a pair of shoes from www.shiekhshoes.com. I paid for my order and they sent me all the confirmations and even a tracking number. About three weeks later I received a notification from Shiekh Shoes stating that my shoes were delivered. But I did not receive anything and that was strange! I contacted Shiekh Shoes and told them that I got a message but did not receive my order. They asked me to check again.
Later I found out that they messed everything up and that my order was sent to the wrong address. Never received my shoes or my refund.
Their shipping wasn't for free
People, be careful with the company www.shiekhshoes.com. I have purchased boots from them and it was mentioned that the delivery was for free for the orders over $50. I proceeded to pay and was sure that the order would be for free, because my boots cost about $70. But when I paid, I noticed that there was no free shipping and I must pay. They are artists and don't trust to their speeches and info on the website.
Poor Service Receiv ed
I went to their website to purchase goods, after browsing there were shoes that appear reasonable on the website so I look for my size and put them in my shopping cart to purchase. There was no indication on site that the shoes would not have been available, therefore I went ahead and charged my credit card for the total cost including shipping cost. I got this in my mail immediately after the purchase was made "Your Order has been confirmed. Order Number: 674456 thank you for shopping at Shiekh Shoes. We received your order on 1/5/2013" To my surprise I received another email stated and I quote "one of the items, you requested was rejected by quality control. When they discovered the merchandise in the box did not match the item ordered. We also checked our stores and SKU# 86903 (Size 9.5) is sold out in our chain. We are currently waiting for other item(s) to arrive in our warehouse to fulfill your order." One would think that if they are selling a product, they would ensure it is in stock before collecting. Once the card is charge there is a fee from my bank associated with the charge, i was upset and told them how I felt. I went back on site and looked could find any for the price I had paid that suits me, however I choose one that cost a little more and told them. I got another email that states another one of the product I purchase was also not in stock, that got me more upset, so I wrote to them explained that I shouldn't be the one to inconvenience they ensure that i am a satisfied customer. That went to fall ears because the response i got back was that I should choose shoes same price or they can shipped my goods less what they don't have in stock until they do. I didn't agree so i went and choose two different pairs of shoes that cost $7 more and updated my payment method with a different card and informed them to take the difference from it. After giving then the approval to deduct the updated card and I still got email about wanting approval to deduct from the old card the amount that I knew wasn't on it.
The order # is 674456 and it was placed on the 5th of January 2013 and up to the 28th January 2013 I didn't get my goods, I got frustrated and told them if they cant deduct it from the updated credit card, please refund me. They were very quick to prepare the refund without seeing how best they can rectify the situation and make me a happy customer, after all that i went through. I demand compensation for my inconvenience and my lost of time.

Thanks
Veronica Ellis
The complaint has been investigated and resolved to the customer's satisfaction.
Bad Customer Service
Have item available online but when you order they have item on back order and fail to inform customers.
Company fails to keep customer informed about order although they took payment from customer.
Due to poor customer service and extremely long shipment period this will be my first and last time ordering from this company!
Resolved
The complaint has been investigated and resolved to the customer's satisfaction.
Collect Your Trust Badge
Be recognized for outstanding customer service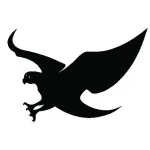 Shiekh Shoes

contacts
We are here to help
19 years' experience in successful complaint resolution
Each complaint is handled individually by highly qualified experts
Honest and unbiased reviews
Last but not least, all our services are absolutely free