SeneGence International complaints
14
Newest SeneGence International reviews & complaints
I don't need your advice
I would like to thank SeneGence International for doing absolutely NOTHING to help me with a problem they caused.
They even tried to blame me for being inattentive, but excuse me, I am absolutely sure I was right.
In a nutshell. I ordered an item which status was in stock. Yes, I clearly remember it, I would never order it if it was out of stock. Several days later they said my items were on back order because they were out of stock. I have to mention that my money was charged. For something that they don't even have.
Ok, I called them and was blamed for being so inattentive and was advised to carefully choose items next time and to pay attention to their status.
Hey, SeneGence International support team:
1) screw you, I don't give a darn about your advice
2) why the heck you sell the items then if they are not available
3) never blame your customers, they are always right.
Any result of this conversation? No, they offered anything and didn't provide any information regarding its delivery date. But they are very good at giving advice, especially when it wasn't asked.
returned merchandise for refund
Consultant is Melody Stremkowski; from Amherst, WI. I purchased a lipsence, lip gloss and a eyesence for $70 through her website over six weeks ago. I received my order the same week ordered. Unfortunately; I didn't like the products. She did tell me before I placed the order; 100% guarantee or a refund or exchange would be options. I returned the items to her via USPS ground mail back on Sept 5th; she did acknowledge receiving my return. I have yet to receive my refund! I have followed up with her twice since; her first response "busy weekend with a showing. Second response; she again had a busy weekend but would get it taken care of right away. It is now Sept 29th and nothing. I want my refund for the full $73 immediately. Feel free to contact me at any time; I can forward receipts and copies of emails exchanged if necessary. Thank you
hannah pence id# 383885
My name is Chrystal Faber a first time customer. On September 16th, 2017 I was a invited to attend a lipsence party by my friend who is also a first time customer. My friend wanted was interested in the product and contacted Hannah Pence (ID #383885) a distributor in the area. We attended her home and thought we had the wrong place.

I expected someone dressed in decent clothes or in makeup. Instead was greeted by a woman with a baby attached to her hip and in clothes she looked like she slept in. I myself have children and is a stay at home mom, but I expected business like presentation. She was nice to let us try on a few colors and explained how to put on the product and suggested that I get the kit that included the gloss, color and oops remover. However, I was a bit hesitant to try on a few colors in her bathroom because it felt and looked unsanitary. I understand we have kids, but in the back of my mind I would expect a clean and professional setting, section 1 #3 in your policy.

I was excited about the product and went ahead and bought the Apple Cider kit and paid with cash. She had me leave the cash on the table and DID NOT write a receipt and told me that the product will be in 2-3 days. My friend had also purchase a product and was not given a receipt as well, Section 1 #8 in your policy.

I was looking forward to receiving my product before the weekend and for a huge event I had to attend for my volunteer work. The following are screen shots of our conversations that started on Sunday, September 24th, I was tried to meet with her and made an attempt to recieve my product, to which I was never notified when it came in. I didn't like that I had to constantly ask when can I get my product, although I was willing to drive back to her house, especially when she told me 2-3 days. I tried my best to meet up with her and she didn't follow through. She got truculent with me when her daughter was sick, to which I didn't not know about and appologized. I made another attempt on coming by her home and asked if she will be home in the afternoon and later received a messaged that she left my product next to my planter on my porch. I feel disrepected and I am just in awe of how she delivered my product especially when I was at home, section 1 #2.

I have never encountered such unprofessionalism and I feel that this person should not be representing your products especially that she isn't following your procedures and policies. I don't plan on buying through her again and I was afraid that I was never going to receive my product because she took my cash and didn't write me up a receipt. I hope you will deal with her and that there are some type of repercussion.

Sincerly,
Chrystal Faber
[protected]
Is SeneGence International legit?
SeneGence International earns 91% level of Trustworthiness
SAFETY NOTICE: ComplaintsBoard has analyzed SeneGence International and determined that it has perfect credibility and is completely trustworthy, with a legitimacy rating of 91%.
We found clear and detailed contact information for SeneGence International. The company provides a physical address, 9 phone numbers, and 2 emails, as well as 3 social media accounts. This demonstrates a commitment to customer service and transparency, which is a positive sign for building trust with customers.
Senegence.com has a valid SSL certificate, which indicates that the website is secure and trustworthy. Look for the padlock icon in the browser and the "https" prefix in the URL to confirm that the website is using SSL.
Our scan shows SeneGence International website is free from malware and phishing activities, which are types of online threats that can include viruses, worms, Trojan horses, ransomware, and other malicious code, as social engineering tactics used to trick users into sharing their personal information.
Senegence.com has been deemed safe to visit, as it is protected by a cloud-based cybersecurity solution that uses the Domain Name System (DNS) to help protect networks from online threats.
SeneGence International as a website that uses an external review system. While this can provide valuable feedback and insights, it's important to carefully evaluate the source of the reviews and take them with a grain of salt.
We looked up SeneGence International and found that the website is receiving a high amount of traffic. This could be a sign of a popular and trustworthy website, but it is still important to exercise caution and verify the legitimacy of the site before sharing any personal or financial information
Senegence.com appears to have online shopping features, it's important to know that the platform supports an extensive range of payment methods, making it convenient and easy to complete your transaction. The payment procedure on the website is also relatively simple and straightforward, ensuring a smooth and hassle-free experience for buyers.
However ComplaintsBoard has detected that:
While SeneGence International has a high level of trust, our investigation has revealed that the company's complaint resolution process is inadequate and ineffective. As a result, only 0% of 14 complaints are resolved. The support team may have poor customer service skills, lack of training, or not be well-equipped to handle customer complaints.
SeneGence International protects their ownership data, a common and legal practice. However, from our perspective, this lack of transparency can impede trust and accountability, which are essential for establishing a credible and respected business entity.
We conducted a search on social media and found several negative reviews related to SeneGence International. These reviews may indicate issues with the company's products, services, or customer support. It is important to thoroughly research the company and its offerings before making any purchases to avoid any potential risks.
Our Verdict: SeneGence International is highly recommended company, but beware of poor customer service. Their 0% Resolve Complaints rating is a cause for concern. We advise using their services securely and reviewing complaints beforehand.
customer/distributor support
I signed up at a distributor, and all was fine and good. Then product was perpetually out of stock. all of it. The company requires a certain minimum of product purchased/sold in a 6 month period before they deactivate your account. I wasn't able to purchase anything for a while- well that's not true. I could buy the training kits that don't actually count toward your sales totals. I figured I'd wait a while and hope that more product was stocked soon.

Then, I got a 90 day reminder e-mail and still couldn't purchase anything, so I figured I'd wait a bit and try again- I had 3 months, right? Less than a month after I received that 90 day reminder, my account was deactivated. I've sent multiple e-mails and haven't gotten a single response. I've been trying to get in contact via e-mail for a nearly 2 months(as I can't call during customer service hours) and I haven't gotten a single response aside for the auto reply that my comments have been received.

How about actually assisting the people who PAID to join your company, please?
distributor sign up is bogus - they take your money and you get nothing
I signed up as a distributor on 2/22 they took my money and yet there is NEVER any product to purchase. always out of stock. I have emailed - no replies. If you can get through to place a phone call, their voice mail is full so you can't leave a message. Fax number doesn't work - over all they are ripping people off. I WANT MY MONEY BACK! I got an email saying I've been a distributor for over 90 days and have not placed an order - of course not, no product that I want. I will not waste my money on their other crap if I can't get what I need. It is insulting that they send me a notice that I HAVE TO PLACE AN ORDER - or I lose being a distributor. YET THEY CAN KEEP MY MONEY from what they charged me to become one. What a scam...I just want my initial investment back. I will NEVER RECOMMEND THIS COMPANY.
not receiving product
I am writing because I ordered from a girl at work, paid her for the lash extend, she moved out of the state and I never got my product. This company sounds reputable but I'm beginning to doubt it. I ask her for my 55.00 back and she said she'd take care of it. Then moved. I got No lash extend and no money. I called you're office after and hour plus wait on hold the lady said she'd get right back with me. Haven't heard a thing. I paid her on April 30. This is the worst company for trying to contact someone in management. I am very upset about this situation and no one seems to care. I feel I should get my money returned and a free lash extend. The only thing I know about the girl I ordered from is her name is Angie. I assumed you had responsible demonstrators. Could someone please get back to me.
Judy fahrney. 26 longfellow dr. Palm coast, fl. 32137. Email
[protected]@yahoo.com
senecash
🚨🚨 SENECASH 🚨🚨

Problems using senecash. Just FYI...if a color drops and you really want it, I recommend using a credit card instead. I've lost an order 2x and no real explanation from SeneGence, just sorry. I called Saturday after a color drop that I was able to finally order, but in my order history it showed "unpaid." The rep was super friendly but said there was nothing she could do, that the reps were quite aware of the issue with senecash but that senegence hasn't officially addressed it. So...as frustrating as it may be, don't attempt to use it or you will likely not get what you order.

My order had to be manually cancelled b/c the product was again OOS.

I only tried to use Senecash b/c another distributor told me she successfully used her senecash. It did NOT work for me and it was a huge topic on CP call this morning...as it was last week but I'm not part of that group so I didn't know...we didn't know. Sorry, I hope this hasn't happened to any of you.
distributor fee 323386
My distributor number is 323386. I signed up planning to buy the glamour kit and lips kit - use that as marketing tools but I can't even buy anything that I have an interest in - PERIOD! I have been buying Lipsense colors I like from eBay for myself and even selling it to friends who want it. This is nonsense and no way to run a company. Your crown princesses are doing great - this single mom with a very limited income would like her distributer fee refunded as soon as possible.

I have not used one thing sent in that ridiculous initial so-called "kit". I will happily send it all back AT YOUR EXPENSE. I noticed there are many negative reports at the BBB and I will be adding mine if I do not get my refund.

Diane Yankowski
323386
senegence.
I became a distributer in January, 17. Paid my 55 dollars, plus 200, for a lip kit. I have since barely been able to order anything! Everything is out of stock! Everything! When there is anything in stock, there is a big announcement, but then you can't even get on the webpage! After much repeated and long trying, you finally do get on, there is no stock left! Yet, they keep recruiting more and more distributers! There is nothing to sell! They are charging for distributerships, who have nothing to sell. I have been waiting for a month for an order! I have emailed numerous times. No response. I have called. Just a recording that says " unable to accept messages, mailbox is full"
If I hear "growing pains" again, I will throw up! Stop recruiting! Stop allowing anyone to order and hoard, if you can't keep up! FIX YOUR INFRASTRUCTURE BEFORE YOU KEEP RECRUITING NEW PEOPLE!
I want my money back, and I want my last, stupid order!
out of stock
I believe that as a new distributor it is only Fair in this period of time for a CAP limit. I love our product I want to sell it because it is awesome. But to get booted off, to end up in cart with just gloss. Because people order 20 of a color is NOT right. You want your company to be successful look out for your NEW people otherwise it will end. Why would I try to sell when CP, Princesses and above order ridiculous amounts. Or only allow 2 per customer that is fair. That way you build stock. You have people fighting and it's disheartening when I after 6 months of pressure from my sister go to sign up. And there is NOTHING! CAP cap cap 2 to 3 each
I'm waiting for my refund
I'm waiting for my refund and I get no updates from SeneGence. They did not ship my item because it was no in stock, at least that's what they said, but I don't believe them. But if that really was what actually happened then I would like to know why did they sell not in stock items.
Customer service was unprofessional and lazy, they didn't do anything to help me. I had to remind them that I was still there waiting for my money. All they said was "please be patient". I don't understand why does it take so long to process a refund!
Do not buy from this company, they are terrible!
senegence lipsense
I have placed numerous orders, received only partial of some of the from a month ago..hen they say we will get ours first if we previously placed but now colors I ordered have come back into cycle and I have still not received confirmation that my backorders shipped. Frustrating and bad business to charge for product you dont have. Also no one will respond on email and at this point I just want refunded.
Oops I did not spell check above as I was typing quickly
*them
*then
the performance of the company as a whole
I became a distributor almost a month ago, i have ordered $409 in 3 orders of product (which is slim picking, why cant you produce product? ) as of today 3/28/17 i have received a partial of ONE order placed on 3/8/17!? And the other orders are 'ready to ship' for days now? How can i suceed with no product? My husband and i own 3 businesses, so i have some business smarts, and this ccorporatio you are running is failing. I want my product, i want my entrance fee BACK! And i want out!
Paula Dixon
Glow Massage Therapy & Spa
#314321
This review was chosen algorithmically as the most valued customer feedback.
I bought a product from SeneGence and never received it. I paid via PayPal and thought that in case something goes wrong it'll be easy to get my money back but I was so wrong. One month passed and there was no sign of my product so I contacted SeneGence and asked what was going on and they shocked me by saying they never got the money!! They I contacted...
Read full review of SeneGence International and 5 comments
Collect Your Trust Badge
Be recognized for outstanding customer service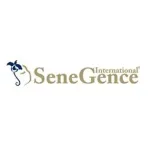 SeneGence International

contacts
Website
www.senegence.com
We are here to help
19 years' experience in successful complaint resolution
Each complaint is handled individually by highly qualified experts
Honest and unbiased reviews
Last but not least, all our services are absolutely free