SendFlowers complaints
55
SendFlowers
-
Sent wrong flower arrangement
I ordered the white flowers in a silver vase and what was received was the red flowers in the red vase and they were to be delivered on Friday. When I called to complain the lady said that she would go ask the manager, came back and said they would issue a credit for 25%. I told her no that I needed the white flowers in the silver vase because it matched the theme of the birthday ladies party that was turning 85. The lady went and asked the manager again and then she told me they would resend the flowers since they obviously sent the wrong ones. On Tuesday I received an email with an apology that they were sorry but the flowers arrangement was unavailable that they would have customer service call me. I sent them an email letting them know if they didn't issue me a full credit that I would be disputing the charges and give them bad reviews. I never heard from them & I did dispute the charges and will not order from them again.
This review was chosen algorithmically as the most valued customer feedback.
Dear Paul, Based on your recent interaction with us, a copy of the chat transcript is available below. Date & Time: Thu, Sep 3, 2020, 04:24PM PDT Subject: The bouguet of sunflowers didn't arrive and it had the WRONG CARD and SIGNATURE. DAMN who do you guys hire... 04:24PM Paul - The bouguet of sunflowers didn't arrive and it had the WRONG CARD and...
Read full review
SendFlowers
-
No same day service
I ordered same day delivery
i kept calling them and their automated system kept saying it's out for delivery
So finally called and spoke with a rep they said they were unable to reach the florist call back in an hour which was passed the delivery expected time
After calling back in an hour They offered me a 30% discount and a next day delivery
I told them Uh No! It defeats the purpose of same day delivery
Requested a refund
THEY ADVERTISE LIES!
Satisfaction isn't guaranteed.
SendFlowers
-
Mother's day flowers never delivered
I ordered flowers to be delivered the day before Mother's Day. I was told on the scheduled delivery day that they had been delivered (which was a lie), then the next day I was told they were scheduled to be delivered that day (which also was a lie), They were never delivered, and my loved one received nothing for Mother's Day. Terrible service. Don't use!
This review was chosen algorithmically as the most valued customer feedback.
Horrible company... I ordered flowers a week ahead of time for mother's day and the flowers never came... Everytime I call they put me on hold for hours... I will be trying to get a refund tomorrow... Never shop there, they charge alot of money and don't produce anything... I think this is a scam website
Read full review
This review was chosen algorithmically as the most valued customer feedback.
Awful. Just awful!!! I am so incredibly angry right now. I ordered Mother's day flowers on May 1st to be delivered the DAY BEFORE (the 9th) Mother's Day. The florist never delivered them, so I called ON Mother's Day early in the morning and Sendflowers apologized and said the florist would definitely have them out today (Mother's Day). This was after being...
Read full review
This review was chosen algorithmically as the most valued customer feedback.
Ordered the largest florist designed bouquet for $69.99 and added 3 balloons for $3.00 each. Were to be delivered on Friday May 8, 2020. Total order just under $80.00 due to a discount of $13.99 which covered delivery. Received an email telling me they had been delivered at approx 5 pm on Friday March 8, 2020. Thinking it strange we had not received a call...
Read full review
This review was chosen algorithmically as the most valued customer feedback.
I ordered a candy basket for my grandson who was sick. I ordered it at noon for same day. I got an email at 3 saying it couldn't be delivered that day but they would refund the same day charge and it would be delivered the next day. I hot an email notification at 2:53 that it had been delivered at 2:49. I called my daughter and she said no delivery. I...
Read full review
SendFlowers
-
flowers for same day delivery... still waiting... day 6
Ordered flowers to be delivered same day...that was last Thursday January 2nd...to day is Tuesday the 7th and still no delivery...every day they say for sure tomorrow...I am pretty sure they just took my money and there is no florist. They blame the florist every time when I have actually caught the in lies and avoiding my direct questions.
The offered a small credit back to card, which I doubt I will see. These were sympathy flowers. Customer service, although nice...waste your time, put you on hold and give generic run around answers to questions.
SendFlowers
-
guaranteed same day delivery
Ordered flowers for my Moms 80th birthday back in Pennsylvania and I'm in Florida..went with this company because of the Guaranteed Same Day Delivery..
Got an Email at 2PM stating that "We're sorry for the inconvenience but we cannot deliver your flowers today..instead..it will arrive Monday December 2nd..here's your extra you paid for the same day delivery back..Sorry"
False advertising to state that they have GUARANTEED DELIVERY SAME DAY when this happened.. Called Customer Service and got the same generic We're Sorry...
Doesn't matter how sorry they are..
WORST COMPANY EVER AND FALSE ADVERTISING!
SendFlowers
-
no show!
It's a shame I did not see the complaints listed for "send flowers".
I ordered Three arrangements with balloons for a bride, her bouquet and an engagement.
Only one of the two arrangements was delivered to the Bellagio Hotel in Las Vegas. The balloons where not what was ordered and flowers advertised a silk bow but a vinyl ribbon arrived. Even though the company was contacted the 1st incorrect delivery was not replaced or resolved. The other TWO deliveries never arrived.
Absolutely poor service and false advertising!
SendFlowers
-
balloon bouquet
I am away on business and wanted to send a balloon bouquet to my 7 year old daughter on her birthday so she would know that I was thinking of her on her special day. Even though SendFlowers site stated that the balloons would be delivered on that day, they were not. My daughter was very hurt that she didn't receive something specifically from me. The balloons were delivered 2 days later, but that was too late. The balloon bouquet was ordered and paid for in the morning and I received a confirmation on the order. That evening, I received an email that they didn't deliver them and that they would deliver 2 days later. It was then too late to order from someone else. This company comes up as being in your local area, but they are not. BEWARE. The company offered me a measley $12 credit toward another purchase, but I will never purchase from them again. This seems to be a trend because there are many reviews out there complaining about the same issue.
SendFlowers
-
flower delivery
The website is misleading - I placed an order for flowers to be delivered on Sunday (the website led me to believe they could take care of this order). After placing the order, I then received an email saying they couldn't deliver them until Monday. I called, trying to cancel the order and was told that wasn't an option. Finally got the flowers at the end of the day on Monday and the arrangement is about 1/2 the size that I had ordered. Calling in numerous times didn't help at all either. DO NOT USE this company for ANYTHING!
SendFlowers
-
balloon order and delivery
Can't believe this company is still in business. Unfortunately I didn't read the reviews before placing a balloon order with send flowers.com. I must have spent 45 minutes placing my order over the phone Sept. 18th 2019, then never received an email confirmation and the balloons were never delivered. This was supposed to be same day delivery which I was charged for. The person who took my order also charged me for the deluxe balloons when I wanted the regular order, when I questioned the price she told me that the regular order was not available in that area however she didn't give me that information until asked. Sept. 19, 2019 I called the company and they had no record of my order. I was even given an order number when I made the purchase which still didn't bring up my order. I called my credit card company and I was charged $50.74 for the order. Now I'm waiting to see if the purchase goes through or fails. I was unable to cancel the purchase with my company. I feel like I've been scammed big time.
SendFlowers
-
flower delivery
I ordered flowers for my mom for Mothers Day however, I had chosen the wrong date. I immediately contacted customer service and the ASSURED me that the changes were made. The flowers were delivered on the wrong day when my mom wasn't home. So, I reached out again ad they ASSURED me that they were gonna upgrade the flowers and send with a letter of apology...guess what...nothing was delivered on the promised day. I am very disappointed in this. My mom lives out of state so to try and do something special was a task I thought this would be an easy fix but I will never order again. At this point all I want is my money back.
SendFlowers
-
incorrect flower delivery
I ordered flowers sent to my workplace to a co-worker whose last day on the job was Tuesday. I was not in the office Tuesday, and when I got to work Wednesday, I found that the flowers had been delivered to me instead! What made it worse was that they called me Monday after I placed the order online to verify who was to receive it, and I gave them her name (after also providing it online). They told me the order had been correctly delivered! Since my co-worker is gone, I called the company today to ask if they could deliver them to her home and they will not do so. I will not use them again!
This review was chosen algorithmically as the most valued customer feedback.
Buyer beware I placed a flower order several months ago, with promises made of a certain arrangement, certain delivery date and time. Delivery day was not met. It took several hours on the phone to deal with the issue. Promised an upgrade on the arrangement with delivery the next day. Flowers delivered were not even walmart quality. After being lied to by...
Read full review
This review was chosen algorithmically as the most valued customer feedback.
My wife ordered a Christmas arrangement for her mother after seeing a picture of it on their website. What they sent was an embarrassment, it truly looked like something that was picked up at the corner gas station...not to worry...they offer 100% satisfaction! I send the first email complaint with pictures they offer a $10 gift card... I send the second...
Read full review
This review was chosen algorithmically as the most valued customer feedback.
I should have checked reviews before I ordered from them. Stay away. They check availalbility of same day delivery via zip code. Site said same day was available, so I ordered flowers for my daughter's birthday. I checked in via chat around 3:20 because it was not yet delivered, I ordered around 10 a.M. They said yes, it would be delivered. I got an email...
Read full review
SendFlowers
-
flower orders
On September 25 I wanted to send my daughter and her new husband a special send off before they left for their honeymoon.
I called them to confirm i could order and have flowers delivered in time. Was assured yes and told to order online.
As the time for the flowers to arrive neared i began to realize they were not going to be delivered-I called immediately and was hung up on. I called back and was given a fake email address to write to. Further attempts to call them were ignored. I contacted them several times through their site and received absolutely no reply. I was also charged more on my credit card than what i had ordered online.
At first i thought it was bad customer service, but the blatent ignoring of my attempts to contact them made me suspect a scam. And after looking online I discovered hundreds of complaints about this company with the same concerns.
I called visa to tell them of the fraud and cancelled my card as I read by hundreds of people that a second charge usually happens a month later.
What I do not understand is how this can still be a website!

I have learned a valuable lesson in online ordering.
DO NOT ORDER FROM THEM.
We are here to help
16 years' experience in successful complaint resolution
Each complaint is handled individually by highly qualified experts
Honest and unbiased reviews
Last but not least, all our services are absolutely free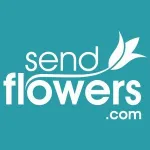 SendFlowers contacts