Sedgwick Claims Management Services complaints
282
Sedgwick Claims Management Services
-
Claims Amount Incorrect and Mode of Payment
My partner and I are Singapore tourists who went to Canada from 29 Jan to 13 Feb 2022. We bought a 6 day ski pass at Whistler Blackcomb. My partner suffered an injury on Day5 and we stopped the trip, went downtown to see a doctor. We followed up with a Doctor review in SG again. Sedgwick asked for Doctor Memo (in their format), which we requested the doctor to include details as required.

We submitted a claim to refund 1 day cost, and after multiple emails over 3-4 weeks - they finally approved it. But:

1) The amount refunded was different despite the ski pass being the same cost;

2) We asked for a refund on our credit card or a remittance as we are overseas, but they issued a Check instead. (Cost of cheque clearing would eventually almost nett off the claim amount).

I have emailed then about 10 times without any reply.
Desired outcome: 1) To obtain the same anount of refund and 2) to directly refynd back to the cardholder For example, I paid for the 2 tickets but why is the refund going to each ski pass holder's name instead of whoever paid for it?
This review was chosen algorithmically as the most valued customer feedback.
Claim number 4A21120D0WJ for claimant vehicle 2021 GMC Sierra belonging to Jim Owens. Dawn Alamanza is handling this claim and is not responding to numerous contacts asking for a reply for over three months. Dawn's phone number is (866) 640-2927 x51084 and her email is [email protected] The following is copied and pasted directly from my file...
Read full review of Sedgwick Claims Management Services
This review was chosen algorithmically as the most valued customer feedback.
First, I would like to say how appalled I am at the way I have been treated through this claim. My adjuster Rich is very rude and has showed zero empathy at all in my situation. I have suffered through unmeasurable grief and trauma that back in August-February and this claim has not helped at all. I lost my brother and Irish twin to the COVID delta variant...
Read full review of Sedgwick Claims Management Services
This review was chosen algorithmically as the most valued customer feedback.
I would give a 0 if I could. Corrupt is all I can say. Jan 24th my car was hit by a guy who had a rental car and carried insurance through continental casualty company. Apparently they have Sedgwick manage claims. I have been given the runaround. They called to tell me they have an incorrect e-mail. I spoke to someone from Nationwide appraisals and gave...
Read full review of Sedgwick Claims Management Services
Sedgwick Claims Management Services
-
Work compensation
Hi. I had injury at work in December 23/2021. I was talking with a nurse and explained to her that my English is no good and i need the translator so she was asking me about my physician doctor appointment than she told me you have to see a doctor between March 3_15 i was thinking she talked about my physician doctor no segdwick doctor because i had a appointment with a doctor in March 9 and i didn't know she talked about a segdwick doctor so i apologize for my miss understanding and i said can you reschedule a segdwick doctor appointment soon even tomorrow i can come but she was rude and she refused she text me in March 15 and she said i sent you a email but i didn't know that since March 15 because i didn't receive any call or text me message notifie me i had a appointment with a segdwick doctor talking with the adjuster Stacy denied my claim you can found all the proof below. Other way they told me you don't have to pay nothing for your brain test at saint Elizabeth hospital they already take care of that but yesterday i was receiving a letter from the hospital to pay a bills they was liars to me that really illegal and unprofessional so please 🙏🙏 please can you fix this issue for me i need just the insurance cover my spending for visiting doctor and medication and the days i wasn't working thank you for help have a good night
Desired outcome: Work compensation
Sedgwick Claims Management Services
-
Sedgwick short term disability
As usual for co workers and myself included the most stressful payment delayed process ever. I have been through 5 terrible experiences with this company in 7 years. This last experience exactly as expected terrible. November 29 total knee replacement. I filed all paperwork 20 days in advance. Doctor clearly states March 1 2022 return to work. Submitted same documents updated notes medical visits half dozen times. Same excuses, fax not legible resubmit. The other excuse not enough supporting documents . They will do this until deadline is missed . Doctors staff will cooperate with everthing asked but its a Sedgwick scam to hold funds long as possible.The month of February and a week of march no pay. I returned to work as usual on due date with no pay. They finally approved my claim then expect me to wait till end of month be compensated. The excuse is i missed deadline . For every surgery by the 30th day they do not pay
Desired outcome: The desired outcome is i want the money iam entitled to. I dont want to now have to wait till march 25 to be paid. I want that examiner looked into .
Sedgwick Claims Management Services
-
Sedgwick
The claims manager I have who actually denied a test from April 2020 until Sept 2021. When she finally approved after sending me to the 4th doctor who she contracted with who submitted for the same identical test this claims manager who you obviously value is now doing the same strategy as she has done on the emg test is so wasteful I can't imagine who is watching over her. I would suspect her immediate supervisor needs to be fired along with her.

This case manager didn't like what the doctors recommended which was surgery from the findings of the test. The case manager is doing your company's strategy let's not pay for that service. The thing is your company has no choice you will pay for my surgery all injuries were reported.

This same claims manager hired a IME she didn't like his recommendation, she hired another IME from a well known Institution and his findings were patient not at MMI that patient needs two surgeries if one of the two surgeries possibly a third surgery which is more invasive would have to be done. She has now set an appointment with a Nextcare doctor to do a MMI she will not get away with this for I will tell the doctor what she is doing show him the test.from the Major Medical Center and The Levine Institute and he will tell them he isn't giving them no kind of sign off for I know this doctor personally he will not do anything illegal. This case manager needs to watch her step she is on a slippery slope.

Sedgwick needs to understand you can't continue to run over the little man.

I have ran out of family leave because of her mishandling of my case now I am out of a good paying job thanks to her incompetence. I have broken down her waste on on test she denied that was done anyway here is the calculation just for the time period and waste of 1 TEST that mind you cost $675.00 my wages for 14 months $17647.28, the 2 doctors approximately 3500.00. Plus $615.00 mileage TOTAL $22437.28 that's for 1 test. Again I say that she ultimately approved anyway and wasted 14 months in doing anyway. This claim mgr does one injury at a time this process will take forever Is this what you represent and teach your clerks./employees not sure if they even have to follow any guidelines. I would like to know is she accountable to anyone these actions certainly can't prove profitable nor impressive to a client. She works at home she obviously has a pool for sometimes when I speak with her I can hear the functions of a pool. I lived around a swimming pool all my life I know the sounds.

I do want to make you aware of how bad she has mishandled my case. I only told you of one test. I did have a surgery but it took her six months to approve and for that has probably left me with an issue to my kidney, I only have one as she knows. My store my manager did ask me in a text if I was seeking to file a claim against your company Sedgwick for the mishandling of my case. I ask you if your own client thinks seeking damages against your company would be appropriate then you might ask yourself might I not check out my clerk/ claims mgr.. I found they my employer had know qualms in me filing a suit against your company, therefore I have hired one of the top 25 SUPER LAWYERS in my area.

The only solution I would see fit is for her to be replaced and I am sure that would not be an option you would consider. It appears your company hires this type of employee.
Desired outcome: For Sedgwick to inform their case managers that there are some things they are not permitted to do by law
When I stated my wages that was workers compensation reduced 66.33 wages that I posted.
Sedgwick Claims Management Services
-
Withholding medical care from work related injury
Torn miniscus in my right knee while at work. Been seeing an LPN who put in a request for an MRI, it finally got approved. Went in for an MRI. Had to wait just over a week before I could get in to see the LPN again. He told me the MRI shows that it is a miniscus tear like he suspected. He referred me to NW Orthopedic, to see an orthopedic surgeon.

I waited 2 days, called over to NW Orthopedics, the lady asked me a few questions and said she would call me back. She called me back to inform me that she couldn't schedule the procedure because Sedgwick hasn't approved my claim yet. She also told me that the claims manager told her to tell me that he scheduled an Independent Medical Exam by another Dr for 3/24/2022.

That's over 3 weeks away!

The MRI proves I have an injury that requires a surgery. I am to the point that I've been off work for 6+ weeks no. I'm losing sleep because I wake up to my knee throbbing, I limp around because it hurts to put too much pressure on it.

What is the purpose of the IME appointment, other than dragging out the claim and wasting time? I am considering filing a few complaints with the State of Washington about the handling of this claim by the claims manager.
Desired outcome: I'd like for the NW Orthopedics office to call me and schedule this surgery.
The complaint has been investigated and resolved to the customer's satisfaction.
Sedgwick Claims Management Services
-
LOA Filing
I had initially called to file a LOA for short term disability which they started the process for. They sent me paperwork to have the doctor fill out. However, after talking with them a day later they decided the injury I had was work related and told me to file for workers comp and not to have my doctor fill out the paperwork as that would be done by worker's comp if needed. I had asked if I get denied would that mean that it isn't work related and I they would switch me back to short term disability, they said yes.

I eventually got denied workers comp. I called back Sedgwick to verify what they needed and was told to just upload the denial letter and have verification that I'm paying Walmart for short term disability benefits sent over from Walmart benefits. I asked if they would need documentation from my doctor, they said no. I asked if they would be the ones I get payment for in regards to short term, they said yes. They said the worker's comp denial letter was all they would need.

After two days I call back to find out the denial letter has no impact on the LOA, they need documentation from my doctor, and my short term benefits wasn't going to be handled by them. So, everything I was told in my previous call to Sedgwick was an false information.
Desired outcome: Retrain all the the operators and hold the supervisors accountable for false information being given out.
Resolved
I was told that they would be coaching the agents who provided the misleading information and will be holding a discussion with supervisors to correct this issue going forward. They looked up my call records and were able to see who I was talking to previously who supplied the incorrect info and will be pursing appropriate action, and if need be coach them (as mentioned above).
Sedgwick Claims Management Services
-
Gross incompetence in administration of the state of Ohio's Workers' Comp System
DOES ANYONE EVEN WORK HERE ANYMORE?! Terrible nightmare I wouldn't wish on my worst enemy. Worthless to the nth degree. My husband has lifetime medical workers comp for an incurable cancer. We thought we finally had billing under control as claims were being paid, until he noticed treatments being billed to and paid for by primary insurance. He called his Sedgwick nurse case manager only to be met with a message that stated, "I will be out of the office for an extended period of time." What does that even mean? And why the heck wasn't my husband assigned another nurse to look after his claim?! Looking back through the claims, there hasn't been any correspondence from said nurse case manager for 3 months now. Gross incompetence or willful incompetence to avoid paying claims? Sedgwick, it isn't even your money. It's the state's funds, and they accepted liability. Disgusting, dehumanizing, and insulting to make injured workers jump through hoops. Complaints will be filed with the state worker's comp ombudsman and appropriate federal entities.
Sedgwick Claims Management Services
-
Workers comp claim service and unpaid medical bill
My daughter has had nothing but problems with company starting with no communication from her Workers Comp claims examiner. Her incident date was Nov 19, 2021 and all she has received was initial 'welcome' packet and then the form to confirm her treatment was complete. Her claim was closed Jan 18, 2022 with no notification and with an outstanding medical bill that the examiner was aware of since Dec 12, 2021. She has sent 4 emails through the 'contact examiner' link on the claim, 6 emails directly to him, 1 email to general box, 2 voice messages at his extension, and 2 voice mails on the general mailbox. The phone number listed on the claim to call if she has questions on a closed claim is a wrong number. She has not had ONE return response! To date the medical bill is still due and she cannot get any help.
Desired outcome: Medical bill to be paid before a negative mark is placed on my daughter credit.
Like many of the other comments, if I could leave a Negative rating I would. My workers comp claim examiner has not responded to ONE message I have sent. The claim was closed 1/18/2021 without notification and with a medical payment due (as of today 2/3/2022) that the examiner has been aware of since 12/14/21. I have sent 4 message directly through my claim account, 6 emails directly to examiner, 1 email to general box, 2 voice message to examiner, and 2 voice messages to the general mailbox - all with NO response. Phone number provided to call if you have questions on a claim is a wrong number. If your company uses Sedgwick, good luck if you have a workers comp claim!
This review was chosen algorithmically as the most valued customer feedback.
I would love nothing more than to give positive feedback, however, the handling of my claim has literally DESTROYED my life. I returned to work on 12/12/2021 after being on leave due to COVID exposure. I suffered a fairly substantial knee injury where I could no longer bend my knee & when I would pivot and/or twist, structurally, my knee felt like it wa...
Read full review of Sedgwick Claims Management Services
Sedgwick Claims Management Services
-
Workers compensation claims
Sedgwick has never paid me correctly. They paid me as working with restrictions for months. They miss payments and refuse to pay them. Shut off my comp the day before I even see a doctor and the day of my surgery. They refuse to answer my lawyer or me! They are a joke and should be shut down. Anyone who has been dealing with these unethical criminals should contact all your news stations and government agencies until they are shut down. They are a 3rd party processor and they truly only try to figure out how to get away without paying you!
Desired outcome: I want all the money's owed to me and for them to stop playing with my money! To stop shutting my checks off before I even see the doctor
This review was chosen algorithmically as the most valued customer feedback.
I was absolutely disappointed in this company. First I have covid. I am trying to make my claim. Second I couldn't understand her for it sounded as she just woke up to answer my call and I could hear someone in the background snoring. She was not very professional at all. I get people are working from home but come on... No one wants to hear someone...
Read full review of Sedgwick Claims Management Services
Sedgwick Claims Management Services
-
FMLA Care for Spouse
Sedgwick keeps asking for frequency and duration so they can approve my case and I keep going back and forth to Kaiser asking and demanding my wife's treatment frequency and duration.

Kaiser informs me that all I need as a Caregiver is already provided on the WHD Wage and Hourly Department form they have given me. My wife is currently going for chemo and Sedgwick denies and closed my claim.

My wife was diagnosed last 11/2021 for IDC Stage 3C Breast Cancer. Oncologist wrote on my Caregiver Status Report that I be excused 1-3 days each week as needed to provide care to my spouse from 11/21 to 02/22.

I even got tired speaking with Sedgwick's Rep that I went to Kaiser ROI and asked Kaiser ROI Rep to speak to them and ask what they need to approve my claim.

Sedgwick wanted their own forms be filled out by the doctors but certain healthcare provider like Kaiser has there own forms they fill up for us to hand to our employers.

Sedgwick is an insurance company that I pay my dues straight out of paycheck that instead of assisting me get through this unwanted event with ease, adds more mental and emotional stress on what we (my wife and I) are already going through.

Every time, I need to contact my Examiner (which seems to be change daily) I have to go through a representative and leave them a message and then informed that an examiner will return my call in 2 business days in an unknown number? What's up with the unknown number? Are you a fraudulent company? I receive a lot of fraudulent calls and just to talk to you, I now have to answer all unknown numbers that I receive WOW!
This review was chosen algorithmically as the most valued customer feedback.
Sedgwick claims to be there for the injured worker, I have had nothing but issues from Emily Taylor who has gone out of her way to drag on my workers compensation claim. She acts as if she is a doctor and knows better than orthopedic surgeons. I would like to see her MCAT scores she couldn't take care of injured farm animals. She's about as pathetic as Tradesmen International.
Read full review of Sedgwick Claims Management Services
Sedgwick Claims Management Services
-
Sedgwicks validation and loss adjusting
Sedgwick ref 9432904
We had a visit from a dreadful man at sedgwicks yesterday at home in Cornwall and I was left so upset.
He was sexist, patronising and rude and refused to look at our surveyors report or photos taken and only looked at the front of the house and didn't even go around the back where he would have clearly seen 2 damaged tiles from recent storm damage.
We have had 3 storms in a row hit cornwall since we moved in 3 weeks ago, one was a named storm with severe hail and extreme winds. We moved in literally on the day of the named storm 3 weeks ago and had a comprehensive survey done less than 2 months ago showing the roof to be completely in damaged and dry.
Within a couple of days we noticed water coming into the ceiling in the top rooms so called our insurers immediately.
They sent a validator from Sedgwicks. He kept repeating he had to get to Southampton but the end of the day and was in a rush so was determined it was condensation without looking at any evidence we had or even the back or the house.
My eldest son and our builder were just as shocked as I was at how he behaved. How can you assess a roof if you only see 50% of it? He was sexist towards me, rude and patronising and they are committing fraud by charging my Insurance company Aviva for a job they are not doing properly.
They are a complete disgrace and clearly employ dishonest and unqualified unprofessional people to fob off claims.
I was so upset by the end of his visit and his blank refusal to look at our recent survey or any evidential photos we'd taken that I immediately wrote to make a formal complaint and also lodged a complaint with our insurers and will now be contacting our local MP, the media and anyone and everyone I can to expose this appalling and fraudulent behaviour.
Sedgwick Claims Management Services
-
burglary claim not paid
I have a storage unit at Public Storage, I pay my bill monthly including the company insurance. My unit was burglarized, a police report was filed, all information was sent in and I have not heard from anyone! I have left emails, voicemails and still nothing! I can never get anyone on the phone and it always goes to voicemail! This company is a scam! My claim was filed September 27, 2021 and here it is almost January and I am still trying to get this claim taken care of. I had the police called on me by the staff there on the day that I was advised my unit was burglarized! I want my claim paid for all missing items!
Desired outcome: I want my full claim paid and communication from the company
Sedgwick Claims Management Services
-
My claim denied
I've been out injured since 7-15-2021. After many attempts I finally got thru the hurdle and started getting paid from Sedgwick. Then on 10-4-2021 my claim was denied when my fmla ran out. I have foot issues and have had the same injury since this started. Now the only thing that changed that got me denied was my fmla running out. I walk around my house with my walking boot on and I recently got crutches. It has been three months since they denied my continued claim saying my injuries don't support my claim but they did it he whole time before until my fmla ran out. Then I'm told there sending my office notes and everything to Pfizer to look at but Pfizer is obviously on Sedgwick payroll so how do I even stand a fair chance of getting my claim approved when there paying the doctors to look at my notes. Note problematic for me is that there making a decision and not once examining me foot in person to even know what's going on. I feel like Sedgwick has acted in bad faith dealing with my case from the start to protect there bottom line. Sedgwick sees me as nothing more than a number on a board to get back to work at all costs, no matter the effect this has had on me emotionally and physically. I'm having daily chest pains to the point where I'm having to see a cardiologist for a stress test and him putting me i medicine that I wasn't on before this started. My car has been repossessed this the third month I haven't been able to pay my rent. Doctor gave me a letter to go back to work for light duty which was told Comcast doesn't have at this time
Desired outcome: I want to get my back money from the time they stopped and be treated fairly
Sedgwick Claims Management Services
-
Disability insurance
I lost my brother in august due to Covid 19. I had a relapse in depression and have been unable to work since august. I saw treatment but due to case load and lack of physicians I was told it would be at least three weeks until my first available appointment. These uncompassionate individuals denied my claim for lack of treatment and notes didn't show full disability. They indicated I was in treatment 2 x a week for anxiety, disassociation and depression. I am a single mother of 3 and have not been paid since Oct! My doctor back dated my disability and took me out until Feb 2022. This is ridiculous
Desired outcome: Pay my claim from 8/12!
it is now 4/5 and i am still fighting with CMS and they continue to deny coverage still after documentation after documentation submitted.
We are here to help
16 years' experience in successful complaint resolution
Each complaint is handled individually by highly qualified experts
Honest and unbiased reviews
Last but not least, all our services are absolutely free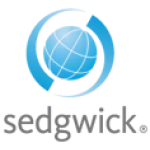 Sedgwick Claims Management Services contacts