Life360
-
Random Subscription Billing
My son told me about life360 so we can stay connected, he downloaded the app on my phone but we never set it up & I NEVER used it. Two days ago there was a pending charge on my account for GOOGLE life360 in the sum of $108.24. I was, & still am, dumbfounded. I never put in my card, never opted for a plan, never even started the free trial. I contacted my bank & they said that I will have to contact life360. I sent an email, they said they had no record of my email address being associated with them. They told me to look in the 'payment & subscriptions' part of my google profile to cancel the subscription, but guess what? I don't have a subscription so there's nothing for me to cancel. Again, I email them back trying to find out how this happened, & again, they tell me that if I am being billed through Google I have to reach out to Google Wallet. But I am not being billed through Google. I never got a bill, I don't have a receipt, just this charge! I have never had something like this happen to me before, just a random charge from Google for a service I did not select? I wish I could call them. Like, someone took my money, someone has a record of accepting it, who was it? This app sucks & this company needs to be seriously reigned in, or I guess closed down.
Desired outcome: I want my money back. I want you to delete my info from your data servers.
Life360
-
Life 360 Membership
I have tried more than once to cancel my Life 360 membership due to it not working on our phones. I continue to be billed for the service (which we are not even able to use) after I have followed the necessary steps to cancel my subscription. I called the ph # listed in the contact information on their website, but was not able to reach anyone due to it being a fax number. This has been very frustrating, and I would not recommend the service to others.
Desired outcome: Would like to have membership canceled and no longer receive a bill for it.
Life360
-
Life360 Incorrect information like phone calls received
Life 360 causes horrible problems when inaccurate information shows up on my account. My husband thinks I received a phone call from someone (a man) that I don't even know. I was on my way home from picking up food for the evening, and just before arriving home, Life 360 shows that I was on the phone with someone, but I did not receive a call. I was not on my phone. How does this happen? The phone call was not even listed on my calls list, but my husband thinks I am lying.
Desired outcome: I would like an explanation of how this happens, and an apology.
Life360
-
Life 360
I thought I was being charged $4.99 per month for the service and was charged $49.99 per month. The service was also not what I thought it was supposed to be. I only wanted a GPS service. I was mislead. Funds were taken from my account on 4-9-21. I want my money. I have spent hours emailing this organization with no replies and am very frustrated. I want my money back. Can Anyone tell me how to get my money back?
This review was chosen algorithmically as the most valued customer feedback.
I want out of 360! my phone is [protected] My name is John Cundy
Read full review of Life360
Life360
-
Life360
I upgraded my subscription from Free to Silver Plan in July 2019. I paid for it is full. Despite all efforts to email or call them I get told I have no account with them. I do and it is still operational. Now I am being billed for the Gold plan which I do not want and am being charged $10.81 per month. I do no want this plan and have disputed this charge with by bank. I am unable to reach anyone at the Google service line as instructed and am told that due to the pandemic they have a reduced staff and no one is there.
Desired outcome: Delete charges for Gold charge in 01-18-2021 and change my plan back to Silver
This review was chosen algorithmically as the most valued customer feedback.
My husband installed his application on his phone and my personal data appears, he thinks that I put it on his phone but I did not install it, my question is because my personal information appears in the application if I have never downloaded it on his cell phone or in mine, I don't know its life360 application can you explain me please
Read full review of Life360
Life360
-
gps
My wife is accusing me of possibly cheating on her because the app showed me magically flying to an apartment complex that I have never been to several miles away and magically flying back. I was at my office the entire day and never left until my drive home in the evening. What causes your app to do this. This isn't the first time that is showed one of our family members at a location temporarily and then back to their actual location. Once again, what causes your app to make this kind of mistake?
Life360
-
driving records
Yesterday I was at school and I had to stay after for extra help and an honor Society meeting. My mom texted me and asked why I made a 10 minute trip across lawns through a park and through multiple buildings to get to a construction company then took that same route all the way back through the Park through the houses in through the buildings to get to an elementary school that I stayed at for less than a minute then went back to my school in the exact same spot. This whole trip supposedly took me 17 minutes my issue is that I didn't even leave my school. Now my mom is trying to ground me and she's angry at me because your app doesn't have accurate trips nor does it have accurate locations. I am extremely annoyed at this.
Life360
-
refund required
Good day,

Life360

I had sent an email requesting confirmation that my subscription has been cancelled but received an automated response and no actual person attending to my case. I sent an email same day as I cancelled my subscription which was less than 1 day of having used the 7 day free trial..

I cannot be charged for a service I'm not using, which I checked out for a few hours then opted to cancel. I cancelled on the WEB but still I was charged. My credit card was debited!

I need my money back please. My email is [protected]@gmail.com that I used to subscribe. I subscribed on 15 October 2019 and cancelled on 15 October 2019. I cannot be charged for this service that I should not be charged.
Life360
-
form of location
A few days ago my nana received a notification reading, "dawson added a new place" this said place was named "sexual pop tarts" Now for starters this is an extremely inappropriate name of a location. Imagine if a child was present they may have never wanted to eat a pop tart again. so as you may have assumed dawson did not create this new place. So I would like to know why life360 would ever do something like this. Thank you for your time. Sincerely, a life360 user.
Life360
-
life360
I have had life30 circle for years and i am the master. I had problems with my phone so had to start over. When i did this i lost most of my apps. I have a samsung galaxy3 mini att phone.
I finally did get life360 downloaded but have a regular error message which says
life360 is not responding. Check your network connections.
But i find i am back on our circle. Rest of circle can track me. But i am stuck?
any suggestions? i get messge my phone is old, life30 version is wrong version etc. But i had cirlce a week ago and worked well?
rev. Ackley
This review was chosen algorithmically as the most valued customer feedback.
Last night august 17 2019 i got home at 913 and it showed the right time. But then at 3 something it showed my wife that i left and returned home at 731 in the morning. I was home the entire night after 913. How can i resolve this bad information to her? This app has caused unnecessary conflict in which u did not do. I downloaded this app so i would know my...
Read full review of Life360
Life360
-
subscription
I subscribed to Life360 until I realized that they sell customer information to third parties. I cancelled my subscription almost a year ago but I am getting charged $4.99 per month (which isn't even the amount for my subscription which was 2.99). I had an extended email conversation with more than one employee and they confirmed that I no longer have an active account, but for some reason they can't stop the auto payment. I don't believe this is true. I contest the payment every month, but I am to the point of closing that bank account. I report to the Better Business Bureau, and every horrible review I can give in any possible place is almost a given at this point.
Life360
-
life360 has overall ruined my life and created a more abusive environment at home.
My parents and I have an abusive relationship and they have been using life360 to their advantage and I strongly hate the whole idea of it. It's creepy and has over all ruined my life and the family's. I was wondering if there was a way you could shut down our family account and save me a few tears. Since my parents forced me to get the app everyone is tense and it has completely ruined any chance of a relationship with my father. Thanks life 360 for doing a [censored] job at keeping me "safe". Anyways I am hoping you could get back to me or shut down my family account.
Life360
-
customer service
Same here. My 7yr old unknowingly downloaded this life360 app which I was not aware and after 1 week, I was charged $69.99...When I came to know about this charge on my credit card, I immediately cancelled the subscription and requested for a refund. I was told that they will not refund. Looks like this is a scam company cheating people when the app gets downloaded and the get automatically registers for yearly subscription ..
May 15, 2019
10:26 pm EDT
Instead of all this BS, why don't you and your company refund the money when customer is not happy with your services...atleast refund the pro-rated amount..when a customer accidentally downloads the app, how can the company register for year long service...this company is a scam company where the customers service rating is 1out of 10...
May 14, 2019
10:42 am EDT
Life360 is a very misleading app and will tricked us into a subscription you were never aware of. The app was downloaded by my son on his Ipad through some adlinks from his other games.
How can the company automatically register to yearly subscription without notifying the account holder(apple id). Also by default it is registering to yearly subscription and they do have the monthly subscription. Why not it did not get register to monthly subscription which is 7$/month. In that way the consumer will know about this monthly subscription and will have an option to the consumer to cancel his subscription and would only have to pay the the 1month fee rather than losing money by paying it for 1yr ($70). I would 100% say that this a misleading/scam way to make money by automatically registering for the yearly subscription and charging 70$ even when there is an option for monthly registration.
In my opinion, a company which makes money on false statements/misleading customers will never succeed.
Life360
-
life 360
My name is Tony. I had purchased the premium package in the past when I first tried using 360. I was getting reports my kids, wife and I were driving 70-80 MPH. Not true and not even close. I tested this myself. When I tried to contact the company all I was getting was a computer Q&A. BS. We like the features they advertise and would purchase it however what's provided we don't know what is accurate and what's not. Now they offer a free trial. Don't try it because if it don't work they just ignore you and keep billing you. Sad.
This review was chosen algorithmically as the most valued customer feedback.
Phone number is [protected]. This is Gwen Miller and I texted you back at the end of the week trial to cancel this and instead, you charged me and I am still getting info on my grown kids I don't want. I called you and your phone number is disconnected. I am very mad and calling my bank in the morning. Please cancel this as I am retired, on a fixed income and you will overdraw me. Gwen Miller
Read full review of Life360
This review was chosen algorithmically as the most valued customer feedback.
I recently downloaded you free app that was a trial offer. I think you bait people unknowingly and charge them 69.99 for a service that clearly is not worth that amount every month. I was charged overdraft fees on my account because I was unaware of your 7 day only trial period.(too short, 1 month is feasible). The least you can do is refund back the charge...
Read full review of Life360
This review was chosen algorithmically as the most valued customer feedback.
I have message many times and got no response except a link that does not work. I asked quit my free trial before the free trial was up and I was still charged. I have been emailing messaging no response. The app does not work a tells me my son is home when he is at school it tells me he is at school when he is at home. It never alerts me when he leaves. I...
Read full review of Life360
We are here to help
16 years' experience in successful complaint resolution
Each complaint is handled individually by highly qualified experts
Honest and unbiased reviews
Last but not least, all our services are absolutely free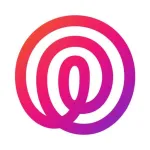 Life360 contacts