Sedgwick Claims Management Services complaints
269
This review was chosen algorithmically as the most valued customer feedback.
I have a Sears Warranty Plan. My kitchen floor was damaged Dec of 2021. I was given a Sedgwick Liability Clams Associate named Allison Morler. I spoke with her once and she told me what I needed to turn in to her. I sent the pictures as well as 2 itemized estimates for my floor. Then I heard nothing nor did she return my calls. I finally got a hold of an...
Read full review
Sedgwick Claims Management Services
-
Nobody responds to my request for past records of ltd payments ending claim 723717
CLAIM WAS 723717

I need a letter from Sedgwick stating I no longer am receiving Workmans Compensation benefits as my present administrator The Reed Group shows on their records that I am still receiving Workmans Compensation Payments through Sedgwick. My MMI was in 2009 and the Colorado WCD awarded me $150,000 for 42% whole body disability, those payment have long since expired and any other payments through Sedgwick, but Reed Group's records still show those payments! I need HELP!

Peter Seglem

218-393-5597

[email protected]

6520 Fredenberg Lake Road

Duluth, MN 55803

Here is an example of the emails from back in the time.

Mr. Seglem,

Per your request attached please find a copy of the payment history for claim 723717.

Should you have any questions, please feel free to call 800-599-7790.

Thank you,

Lynn Squire | LTD Case Specialist

Sedgwick Claims Management Services, Inc.

www.sedgwickcms.com | The leader in innovative claims and productivity management solutions
Desired outcome: TO receive information on how to, or to receive the letter stating I now longer am getting any Workmans Compensation Payments from Sedgwick!
Sedgwick Claims Management Services
-
Insurance Claim
Our truck was hit by a truck insured by Sedgwick on 04/04/22

The claim number is 4A22045T0VV0001.

The person handling the claim is Monica Dickenson @ 248-637-3258.

We have put in at least 5 calls and she is not returning the calls. It was clearly the fault of the insured. I tried to speak to anyone in management, but this appears to be an impossibility. It seems the company goes out of it's way to frustrate anybody calling to resolve an issue.
Desired outcome: We need the claim to be honored so we can get our truck fixed. We submitted the estimate without a response of any kind.
Sedgwick Claims Management Services
-
I'm complaining about getting approval from Sedgwick to use my CA Worker's Compensation SJD Voucher.
Im Ahmed M Abdelkader, claim# WC20171085853. I have a CA Worker's Comp. SJD Voucher issued by Sedgwick 14450 long beach, claim rep., Eric Rice. I called Mr. Rice to have him send Sedgwick approval to DCE at UCI as my training provider in order to finish my course enrollment. I was told that he isn't and wasn't my claim rep. to begin with.

MY email: [email protected]

Phone# 703-825-5463
Sedgwick Claims Management Services
-
case manager not returning phone calls or messages on open claim
I am on medical leave due to my type 2 diabetes being uncontrolled. I am seeing an endocrinologist. I uploaded paper work from my Endo doc and I have been trying to reach my case manager to see if there is anything else she would need and to give me a status update. My endo doc wants me to stay off work until we can get my blood sugars under controlled. I had originally submitted my LOA form from my PCM, but my Endo doc doesn't agree with me returning back to work. I am very upset that I can't get anyone to call me or message me. If you look in the communication box you will see my questions. Cory N did try calling but did not talk to me as it was expressed in his message.
Desired outcome: my leave extended as per my endo doc and back pay from April 12th.
Sedgwick Claims Management Services
-
incompetent employees
claim # 10008566820 I was medically retired from L.A.C. Sheriff. I am now having a problem with my back(reason for retirement) At the start of trying to get authorization to see a doctor I had to contact 6 representatives before one would help. I was assigned to rep. fahimie who did not seem to know what to do. She then went on vacation without making anyone aware that things needed to be handled with my claim.. I contacted supervisor bell who stated she would see that the authorization be sent to my doctor on Friday 4/29/2020, she then took time off and also did not make any one aware that the authorization need to be sent. I tried to call Sylvia, bells supervisor, but she was out of the office also. I finally was able to talk to Christian who said the authorization was confirmed on Thursday 4/28/2022 and would be send to the doctor next week. did say he would have the authorization sent to today(4/29/2022)
Desired outcome: I want another claims Rep assigned and authorization sent to my doctor,(Dr. Goff) to treat my back as he sees necessary now and in the furture.
Sedgwick Claims Management Services
-
disability
I had out on sick for my back pain on 3/9/22. Then I had reported short time disability on 9/16/22. I was able to provide completed disability form by my doctor in time to get my pay without interruption because I had five days to provide those documents. In that form clearly stated that the patient needs to be reevaluated after five weeks of physical therapy, and follow up visit day on 4/13/22. In 4/5/22 your company send me email asking for more clinical information which I do not have because my appointment with doctor is on 4/13/22. I send email back to them explaining just that and resend the same forms I had send before. Then your company approved me until 4/13/22 which is the day of my follow up appointment. On the day of that visit, I could only get a return-to-work date form completed because doctor's office said that they need 2 to 3 days to get the clinical report updated into the system. So, I had uploaded the return work date form. The form said I am returning work on 4/18/22. Now I did not get paid for 4/14 and 4/15. This is my problem. Your examiners are not acting like human. They are acting like robot, repeating the same thing again and again.. Your company said that examiner need five days to review. This is my question; Don't you think that you have to approve at least five days after the follow up visit day to do the paper work? So I can get pay without interruption? You expect me to get the clinical information on the same day of the visit? Even I did that, you need five days to review. Is that make sense to you? My life depends on every week pay check. Now I have to pay late fee for credit card bills. It seems like your company purposely giving me hard time. You are forcing us not go out on sick. You are forcing us to go back to work without completely heeling our sickness. Your reps do not seem to care. I am not sure who is responsible for this thoughtless practice. This is not the first time your company did this to me. This need to be corrected. Those examiners have to trained to have some common sense. If I could, I really need to speak to someone about this. I am really upset. We do very physical work. We always get hurt. On top of that you want to punish us without paying us. Heatless.
Desired outcome: I need get my two days pay, the practice need to be reviewed and fixed
Sedgwick Claims Management Services
-
Claims Amount Incorrect and Mode of Payment
My partner and I are Singapore tourists who went to Canada from 29 Jan to 13 Feb 2022. We bought a 6 day ski pass at Whistler Blackcomb. My partner suffered an injury on Day5 and we stopped the trip, went downtown to see a doctor. We followed up with a Doctor review in SG again. Sedgwick asked for Doctor Memo (in their format), which we requested the doctor to include details as required.

We submitted a claim to refund 1 day cost, and after multiple emails over 3-4 weeks - they finally approved it. But:

1) The amount refunded was different despite the ski pass being the same cost;

2) We asked for a refund on our credit card or a remittance as we are overseas, but they issued a Check instead. (Cost of cheque clearing would eventually almost nett off the claim amount).

I have emailed then about 10 times without any reply.
Desired outcome: 1) To obtain the same anount of refund and 2) to directly refynd back to the cardholder For example, I paid for the 2 tickets but why is the refund going to each ski pass holder's name instead of whoever paid for it?
This review was chosen algorithmically as the most valued customer feedback.
Claim number 4A21120D0WJ for claimant vehicle 2021 GMC Sierra belonging to Jim Owens. Dawn Alamanza is handling this claim and is not responding to numerous contacts asking for a reply for over three months. Dawn's phone number is (866) 640-2927 x51084 and her email is [email protected] The following is copied and pasted directly from my file...
Read full review
This review was chosen algorithmically as the most valued customer feedback.
First, I would like to say how appalled I am at the way I have been treated through this claim. My adjuster Rich is very rude and has showed zero empathy at all in my situation. I have suffered through unmeasurable grief and trauma that back in August-February and this claim has not helped at all. I lost my brother and Irish twin to the COVID delta variant...
Read full review
This review was chosen algorithmically as the most valued customer feedback.
I would give a 0 if I could. Corrupt is all I can say. Jan 24th my car was hit by a guy who had a rental car and carried insurance through continental casualty company. Apparently they have Sedgwick manage claims. I have been given the runaround. They called to tell me they have an incorrect e-mail. I spoke to someone from Nationwide appraisals and gave...
Read full review
Sedgwick Claims Management Services
-
Work compensation
Hi. I had injury at work in December 23/2021. I was talking with a nurse and explained to her that my English is no good and i need the translator so she was asking me about my physician doctor appointment than she told me you have to see a doctor between March 3_15 i was thinking she talked about my physician doctor no segdwick doctor because i had a appointment with a doctor in March 9 and i didn't know she talked about a segdwick doctor so i apologize for my miss understanding and i said can you reschedule a segdwick doctor appointment soon even tomorrow i can come but she was rude and she refused she text me in March 15 and she said i sent you a email but i didn't know that since March 15 because i didn't receive any call or text me message notifie me i had a appointment with a segdwick doctor talking with the adjuster Stacy denied my claim you can found all the proof below. Other way they told me you don't have to pay nothing for your brain test at saint Elizabeth hospital they already take care of that but yesterday i was receiving a letter from the hospital to pay a bills they was liars to me that really illegal and unprofessional so please 🙏🙏 please can you fix this issue for me i need just the insurance cover my spending for visiting doctor and medication and the days i wasn't working thank you for help have a good night
Desired outcome: Work compensation
Sedgwick Claims Management Services
-
Sedgwick short term disability
As usual for co workers and myself included the most stressful payment delayed process ever. I have been through 5 terrible experiences with this company in 7 years. This last experience exactly as expected terrible. November 29 total knee replacement. I filed all paperwork 20 days in advance. Doctor clearly states March 1 2022 return to work. Submitted same documents updated notes medical visits half dozen times. Same excuses, fax not legible resubmit. The other excuse not enough supporting documents . They will do this until deadline is missed . Doctors staff will cooperate with everthing asked but its a Sedgwick scam to hold funds long as possible.The month of February and a week of march no pay. I returned to work as usual on due date with no pay. They finally approved my claim then expect me to wait till end of month be compensated. The excuse is i missed deadline . For every surgery by the 30th day they do not pay
Desired outcome: The desired outcome is i want the money iam entitled to. I dont want to now have to wait till march 25 to be paid. I want that examiner looked into .
Sedgwick Claims Management Services
-
Sedgwick
The claims manager I have who actually denied a test from April 2020 until Sept 2021. When she finally approved after sending me to the 4th doctor who she contracted with who submitted for the same identical test this claims manager who you obviously value is now doing the same strategy as she has done on the emg test is so wasteful I can't imagine who is watching over her. I would suspect her immediate supervisor needs to be fired along with her.

This case manager didn't like what the doctors recommended which was surgery from the findings of the test. The case manager is doing your company's strategy let's not pay for that service. The thing is your company has no choice you will pay for my surgery all injuries were reported.

This same claims manager hired a IME she didn't like his recommendation, she hired another IME from a well known Institution and his findings were patient not at MMI that patient needs two surgeries if one of the two surgeries possibly a third surgery which is more invasive would have to be done. She has now set an appointment with a Nextcare doctor to do a MMI she will not get away with this for I will tell the doctor what she is doing show him the test.from the Major Medical Center and The Levine Institute and he will tell them he isn't giving them no kind of sign off for I know this doctor personally he will not do anything illegal. This case manager needs to watch her step she is on a slippery slope.

Sedgwick needs to understand you can't continue to run over the little man.

I have ran out of family leave because of her mishandling of my case now I am out of a good paying job thanks to her incompetence. I have broken down her waste on on test she denied that was done anyway here is the calculation just for the time period and waste of 1 TEST that mind you cost $675.00 my wages for 14 months $17647.28, the 2 doctors approximately 3500.00. Plus $615.00 mileage TOTAL $22437.28 that's for 1 test. Again I say that she ultimately approved anyway and wasted 14 months in doing anyway. This claim mgr does one injury at a time this process will take forever Is this what you represent and teach your clerks./employees not sure if they even have to follow any guidelines. I would like to know is she accountable to anyone these actions certainly can't prove profitable nor impressive to a client. She works at home she obviously has a pool for sometimes when I speak with her I can hear the functions of a pool. I lived around a swimming pool all my life I know the sounds.

I do want to make you aware of how bad she has mishandled my case. I only told you of one test. I did have a surgery but it took her six months to approve and for that has probably left me with an issue to my kidney, I only have one as she knows. My store my manager did ask me in a text if I was seeking to file a claim against your company Sedgwick for the mishandling of my case. I ask you if your own client thinks seeking damages against your company would be appropriate then you might ask yourself might I not check out my clerk/ claims mgr.. I found they my employer had know qualms in me filing a suit against your company, therefore I have hired one of the top 25 SUPER LAWYERS in my area.

The only solution I would see fit is for her to be replaced and I am sure that would not be an option you would consider. It appears your company hires this type of employee.
Desired outcome: For Sedgwick to inform their case managers that there are some things they are not permitted to do by law
When I stated my wages that was workers compensation reduced 66.33 wages that I posted.
Sedgwick Claims Management Services
-
Withholding medical care from work related injury
Torn miniscus in my right knee while at work. Been seeing an LPN who put in a request for an MRI, it finally got approved. Went in for an MRI. Had to wait just over a week before I could get in to see the LPN again. He told me the MRI shows that it is a miniscus tear like he suspected. He referred me to NW Orthopedic, to see an orthopedic surgeon.

I waited 2 days, called over to NW Orthopedics, the lady asked me a few questions and said she would call me back. She called me back to inform me that she couldn't schedule the procedure because Sedgwick hasn't approved my claim yet. She also told me that the claims manager told her to tell me that he scheduled an Independent Medical Exam by another Dr for 3/24/2022.

That's over 3 weeks away!

The MRI proves I have an injury that requires a surgery. I am to the point that I've been off work for 6+ weeks no. I'm losing sleep because I wake up to my knee throbbing, I limp around because it hurts to put too much pressure on it.

What is the purpose of the IME appointment, other than dragging out the claim and wasting time? I am considering filing a few complaints with the State of Washington about the handling of this claim by the claims manager.
Desired outcome: I'd like for the NW Orthopedics office to call me and schedule this surgery.
The complaint has been investigated and resolved to the customer's satisfaction.
Sedgwick Claims Management Services
-
LOA Filing
I had initially called to file a LOA for short term disability which they started the process for. They sent me paperwork to have the doctor fill out. However, after talking with them a day later they decided the injury I had was work related and told me to file for workers comp and not to have my doctor fill out the paperwork as that would be done by worker's comp if needed. I had asked if I get denied would that mean that it isn't work related and I they would switch me back to short term disability, they said yes.

I eventually got denied workers comp. I called back Sedgwick to verify what they needed and was told to just upload the denial letter and have verification that I'm paying Walmart for short term disability benefits sent over from Walmart benefits. I asked if they would need documentation from my doctor, they said no. I asked if they would be the ones I get payment for in regards to short term, they said yes. They said the worker's comp denial letter was all they would need.

After two days I call back to find out the denial letter has no impact on the LOA, they need documentation from my doctor, and my short term benefits wasn't going to be handled by them. So, everything I was told in my previous call to Sedgwick was an false information.
Desired outcome: Retrain all the the operators and hold the supervisors accountable for false information being given out.
Resolved
I was told that they would be coaching the agents who provided the misleading information and will be holding a discussion with supervisors to correct this issue going forward. They looked up my call records and were able to see who I was talking to previously who supplied the incorrect info and will be pursing appropriate action, and if need be coach them (as mentioned above).
Sedgwick Claims Management Services
-
Gross incompetence in administration of the state of Ohio's Workers' Comp System
DOES ANYONE EVEN WORK HERE ANYMORE?! Terrible nightmare I wouldn't wish on my worst enemy. Worthless to the nth degree. My husband has lifetime medical workers comp for an incurable cancer. We thought we finally had billing under control as claims were being paid, until he noticed treatments being billed to and paid for by primary insurance. He called his Sedgwick nurse case manager only to be met with a message that stated, "I will be out of the office for an extended period of time." What does that even mean? And why the heck wasn't my husband assigned another nurse to look after his claim?! Looking back through the claims, there hasn't been any correspondence from said nurse case manager for 3 months now. Gross incompetence or willful incompetence to avoid paying claims? Sedgwick, it isn't even your money. It's the state's funds, and they accepted liability. Disgusting, dehumanizing, and insulting to make injured workers jump through hoops. Complaints will be filed with the state worker's comp ombudsman and appropriate federal entities.
Sedgwick Claims Management Services
-
Workers comp claim service and unpaid medical bill
My daughter has had nothing but problems with company starting with no communication from her Workers Comp claims examiner. Her incident date was Nov 19, 2021 and all she has received was initial 'welcome' packet and then the form to confirm her treatment was complete. Her claim was closed Jan 18, 2022 with no notification and with an outstanding medical bill that the examiner was aware of since Dec 12, 2021. She has sent 4 emails through the 'contact examiner' link on the claim, 6 emails directly to him, 1 email to general box, 2 voice messages at his extension, and 2 voice mails on the general mailbox. The phone number listed on the claim to call if she has questions on a closed claim is a wrong number. She has not had ONE return response! To date the medical bill is still due and she cannot get any help.
Desired outcome: Medical bill to be paid before a negative mark is placed on my daughter credit.
Like many of the other comments, if I could leave a Negative rating I would. My workers comp claim examiner has not responded to ONE message I have sent. The claim was closed 1/18/2021 without notification and with a medical payment due (as of today 2/3/2022) that the examiner has been aware of since 12/14/21. I have sent 4 message directly through my claim account, 6 emails directly to examiner, 1 email to general box, 2 voice message to examiner, and 2 voice messages to the general mailbox - all with NO response. Phone number provided to call if you have questions on a claim is a wrong number. If your company uses Sedgwick, good luck if you have a workers comp claim!
This review was chosen algorithmically as the most valued customer feedback.
I would love nothing more than to give positive feedback, however, the handling of my claim has literally DESTROYED my life. I returned to work on 12/12/2021 after being on leave due to COVID exposure. I suffered a fairly substantial knee injury where I could no longer bend my knee & when I would pivot and/or twist, structurally, my knee felt like it wa...
Read full review
Sedgwick Claims Management Services
-
Workers compensation claims
Sedgwick has never paid me correctly. They paid me as working with restrictions for months. They miss payments and refuse to pay them. Shut off my comp the day before I even see a doctor and the day of my surgery. They refuse to answer my lawyer or me! They are a joke and should be shut down. Anyone who has been dealing with these unethical criminals should contact all your news stations and government agencies until they are shut down. They are a 3rd party processor and they truly only try to figure out how to get away without paying you!
Desired outcome: I want all the money's owed to me and for them to stop playing with my money! To stop shutting my checks off before I even see the doctor
We are here to help
16 years' experience in successful complaint resolution
Each complaint is handled individually by highly qualified experts
Honest and unbiased reviews
Last but not least, all our services are absolutely free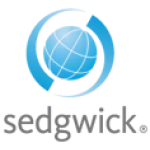 Sedgwick Claims Management Services contacts