Sedgwick Claims Management Services complaints
301
Sedgwick Claims Management Services
-
Rental car w budget
I rented a car on august 8th from Everett wa. I was given a totally different car than reserved. I was pointed to the back isle n told go get it. No one walked me thru it: I noticed about 7 hours later an old rusty dent ( I took a pic) then I returned it 2 days later and today received an email saying I wrecked it! U can tell by the very old rust that it's very old! I have a pic: I want help ASAP resolving this! I did not do a single bit of damage to this car.
Desired outcome: Contact me w a resolution absolving me of all liability
Sedgwick Claims Management Services
-
No commiunication after workers comp injury.
I have been injured now for 4 weeks. No word from Sedgwick concerning my pay. May have to call NH Dept of Labor Insurance Commissioner or get an attorney. I have a broken foot, and am out of work. I need compensation asap. All it will take is someone to call me, email me, or text me. Cathy Rock, 99 North St, Claremont, NH. 03743. [protected], [protected] (home), or email at [protected]@live.com.

thanks.
Desired outcome: Someone to call me.
Sedgwick Claims Management Services
-
workmans comp claim
i have been trying to get a conformation for an MRI and physical therapy for 2 and a half weeks for an injury that happened on July 5th the person that was assigned to my claim has not returned any phone calls emails or text from me or the doctors that have tried to contact him. The MRI appointment i had has been canceled because they cannot get a conformation from my adjustor. meaning that i will have to wait another week or more to get an appointment to find out what is causing me constant pain with my elbow. i have been placed on restictive duty at work and had to take time off to take care of this problem.

my claim number is 4a22078vpky0001
Desired outcome: i would like a conformation so a can get the MRI and physical therapy that the doctor that your company sent me to ordered.
Sedgwick Claims Management Services
-
Short term disability
Did not receive pay because Sedgwick said they didn't receive a fax from my doctor. I tried to reach my examiner around 9:30 am. At 1:30 still never recieved any call back. So unprofessional! Everybody I talk to said they would try to get in touch with him but never happened. Not good business at all. After so many calls I was then told it may take 1-2 weeks. I'm out of work how is that suppose to work for me and my family? Something needs to be done. Not happy with this service at all. I've read reviews and so many other people are dealing with similar issues.
Desired outcome: Need to get payment right away
Sedgwick Claims Management Services
-
Workers compensation claim
It's took a month and 2 weeks to have someone reach out to me mind you the only way they called was me telling them I as getting an attorney. Then when they call they asked every question I was already asked the day of I'm accident which I was told was for this specific reason. So it seems like nothing was even started on my claim. Then the lady tells me to call and email here by the following Monday to get an update on my approval status and when the check will be mailed. I've called my agent 4 times In the last two days going straight to voicemail saying she will be out of the office for a holiday weekend in 2021. Emailed here 3 times and haven't had any response. You can't talk to anyone else about your claim I was told so now I'm stuck here playing the run around game on my check. A joke of a company is what Sedgwick is.
Sedgwick Claims Management Services
-
Out of Pocket expenses Case # [protected]-0001
Hello, Several weeks ago my case manager turned in my out of pocket expenses. For my disability claim [protected]-0001

My case since has been closed, I am still not working full timeI, able to work 2 days a week. I continue to have Breathing/Lung Issues. Latest Pulmonologist work restrictions attached.

My huge disapointment with Sedgwick is their communication. several times I tried to get ahold of my claims adjuster, no response from them. I've sent multiple emails and several phone messages. no response to either. I was wanting info on how to be reimbursed for out of pocket expenses.

Now I am locked out of my sedgwick account, there is no email address or way to contact them.

My case manager Rene was amazing all the way through my claim. we spoke of this issue several times during the case. Finally she suggested I send bills to her and she would forward them to my claims adjuster. which I did.

I have not heard back form Sedgwick.
Desired outcome: Communication::: I would like to be refunded my out of pocket expenses, Including a check which Sedgwic denied payment on to my bank. yes a returned check denying payment. Case # [protected]-0001
This review was chosen algorithmically as the most valued customer feedback.
Everything set aside. These are my complaints about the adjustor. When my 1st IME exam was schexuled I was sent a letter that shoeex if I brought someone with me they would have too wait outside. (ill attach letter on here). I called the claims adj, I let him know that I would not go unless I can bring a witness. He calls me back, leaves me a clear...
Read full review of Sedgwick Claims Management Services
Sedgwick Claims Management Services
-
Insurance claim
Claim # 4A22055CSNK I got my sister a storage in Dallas 404 Westmoreland just for her stuff to be damaged by rats that were big as cats it's sad that she broke her neck to pay the storage ever month but they haven't even attempted to pay her for her stuff, kids stuff just everything is ruined I think I will go ahead and call code compliance and have the place shut down I never seen anything like this. When you think your stuff is safe and your paying almost 300 a month just to start over PUBLIC STORAGE is nasty and Sedgwick is a cheap company that don't do anything for anyone Then they only pay 250 for rats being in the storage please consider that rats carry diseases and she has small kids this is so hurtful to see her starting over
Sedgwick Claims Management Services
-
No One Returning My Calls or Emails to Update Me on My Claim
Claim #C221113733-0001-01

Rep handling claim: Elgarhi, Samar

Had to pay all the upfront costs in getting my car fixed. Now, I've sent all the paperwork in with all my expenses and I'm being ghosted. Can't get an email response or a phone call returned. I'm out nearly $3,000 and no one at Sedgwick can be bothered with updating me on when I'll get the release letter or a check.
Desired outcome: I'd like to get the check issued for the $2939.59 as soon as possible.
Sedgwick Claims Management Services
-
Claim neglegence
Id like to keep this simple as can be

6/23 claim started with sedgwick with first examiner

6/24 new claim examiner assigned

6/28 work comp claim packed mailed by first examiner? (contained all the paperwork that had already been submitted

7/11 i reached out in the "communication center" section of my account

7/11 received a response saying no information evidence or paperwork had yet to be received

7/11 responded with the information that i had opposite of what the examiner claimed

7/11 received phone call from examiner stating again that there was no paperwork or information to which i again called the examiner out on false comments. The examiner changed her story around and said that the only document she had was a document claiming that i could return to work. Two weeks before this I contacted both of my physicians and their care teams requesting the "time off from work" documentation. I find it hard to believe that the examiner claims to have no info on my claim except some return to work document. I was hung up on. 30 mins later my claim was denied.

7/12 checked my Sedgwick account and my saved username and password had disappeared from my login page and wouldn't accept my login after manually entered. Good thing I took screen shots that depicted timeframes and conversations that also do not match up with the examiners story

7/14 Received the call from the nurse working with both physicians. This was in regards to the request i made for this "time off" document. How is it possible that the Sedgwick examiner had access to the answer i was looking for 3 days before this call with my nurse took place?

I've decided that I will no longer return to the company i worked for. This was a hazmat incident and my recent health conditions and the timeframe proves this without question. And i feel like i was completely ignored and the run around so that I would give up. I have no income for the past three weeks and i am being evicted from my apartment which has also been explained in detail to sedgwick as well as my employer. I am still facing medical appointments thru Aug 3rd to determine y diagnosis
Desired outcome: I would like to have three weeks of straight pay deposited directly into my account before 7/22/2022 so that i may stay in my apartment. then i will resign from the company
Sedgwick Claims Management Services
-
Sedgwick/adjuster
I'm complaining about this whole company I can not reach my adjuster or anyone in the company because I'm not getting my check it's been a week I've tried to get a hold of someone every day for a week I need my check to pay my bills either this company needs to get things to work right or shut down I've been on worker's compensation for a year now and this is the third time this happened and my adjuster I can never get a hold of her
Sedgwick Claims Management Services
-
Denise Marker CMI in Maryland office Unprofessional
Feb . 22 thru Jul. 22 She (Denise Marker )has been very scrcastic on phone interviews ,Feb., Apr. 22 and text messages Feb. ,May ,Jul. 22, unprofessional and used unfair practices in dealing with my Doctor Kayleigh Sullivan Mar.,Apr ,Jul. 22 and with my HR worker at store 2057 , Mar., Apr. Jul. 22 . Denise Customer Service made me uncomfortable during interview sessions.
Desired outcome: Better customer skills, no unfair practices, treating injury workers with respect during injury recovery , no scrcastic tone during interview by Denise Marker cmi .
Jul 24, 2022
10:28 am EDT
update on my complaint about Denise Marker -cmi [protected] she approved my MRI for July 24th with my NH doctor and a company doing the MRI but did not send paper work to any before date Denice would not respond to doctor or MRI vender in this past week. Sedgwick need to check out this employee work habits , i will next be complainting to Walmart my employer...
Sedgwick Claims Management Services
-
Short Term Disability Claim
What to say about Sedgwick. Oh my goodness. The issue goes deeper than just this singular company, that's for sure. But let's just do a little digging into the dumpster fire that is Sedgwick.

The company I work for is just as much to blame in this situation, but Sedgwick has been the one who's "unbiased, highly experienced and trained claims examiner" has managed to avoid my calls, emails, and sedgwick hub messages for a month. I drew one of the shorter ends of the medical problems sticks. I honestly only ever requested an accommodation and some understanding, which was denied; an accommodation that would have only allowed me to take a few extra...bathroom breaks...throughout the day, allow time off to see my specialists so I could keep my symptoms in check, and allow me time during the day, if needed, to manage a migraine when one would come on, then back to work! That was a hard no, and ADA was never mentioned again.

I ended up being forced to work through horrible bouts of pain and my two 15 minute breaks each day to make up for my, clearly, inconvenient condition.

Flash forward to my interaction with Sedgwick. I finally decided, months later, to take STD leave. A month and a half later, dozens of phone calls, voice messages, emails, sedgwick hub messages, and more, my "professional" claims examiner must be being held hostage, because I haven't heard from her since I started the claim. I was told I didn't need to submit anymore paperwork, skip forward a week, still nothing at all, I call, still pending, wait some more, send some emails, make some calls, still seeing doctors, I haven't been compensated, and I come to find out, oh, they want my specialists to submit notes stating I'm disabled. My primary already did that. My specialists submitted clinical notes (which is more than they need to), verifying my symptoms and conditions, and according to my own boss, who berated me week after week for needing some extra help, I'm unable to work. I was told I either needed to show up and be at work, or if it's that bad that I need to take extra breaks (we're talking an accumulation of breaks equaling 30 minutes to an hour depending on severity of symptoms that day, and it's not every day either), to take the day off.

I'm writing this after still not hearing a thing from my claims examiner Kelly F., her boss Tasha, or anyone else for that matter. The representatives I've spoken to have NO idea what they're talking about, they don't know who to transfer you to, or what information is needed. I've been in the dark for over a month because Sedgwick completely and utterly lacks the competency and overall ability to provide for anyone.
Desired outcome: Compensation for humiliation, pain and suffering, and denial of basic human rights, especially those covered under the ADA
Sedgwick Claims Management Services
-
Property damage reimbursement
Claim number 4A21091CCCF-0001

Purchased appliances from bestbuy.com such as Refrigerator, front load washer, and dyer. Appliances were installed on 9/22/2021 which led to property damage. Immediately, a case was opened with Sedwick, and adjuster Lindsey Hempton was assigned to my claim. I've attached photos of the damage to the laundry room floor and drywall by the kitchen. Lindsey offered a settlement of $500 for damages but I insisted to get a quote from my Builder (who has been unresponsive). I followed up with Lindsey several times, but in the last correspondence on Jan 7, 2022, I learned Lindsey left the company. I have been getting the run around for the past 6 months. This issue remains open and your company has been unresponsive.
Desired outcome: Accept original settlement amount.
Sedgwick Claims Management Services
-
Sedgewick leave of absence on intermitten
My name is Dorothy howard and iWork for walmart at 4262 in the villages Florida for years I have been filing for intermitten on my job because of heart problems.this is the first time they denied my claim and I have been calling to see if they received my paperwork and they told me the doctor missed a couple of questions they redid it and called again and Sedgewick told me that they received the paperwork and it looked good just waiting on approval.I want to know why I got denied.the doctors.I think if it's a permanent condition you shouldn't have to go through this every year and the headache.
Desired outcome: Why was it denied when it is a heart condition and the emails they send you can't understand them because it was the pdf paperwork why can't they just put what they need
Sedgwick Claims Management Services
-
Express staffing workman's compensation
I am filing how about a injury that occurred a job for Express Staffing. The company they send me to did not require steel toe shoes and I was picking up large full size couches with a walking pallet jack that I was told to put your foot on the back wheel and lean back and it will roll but the wheel kept rolling back and ran over my foot instead it did not break a bone but it was devastating pain as I stood there for about 10 minutes and a guy asked me was I okay. Thinking that everything was going to be okay and it wasn't I went to report to my job and supervisor about the incident and went to the site to get treatment. I was out of work and out of a job and was told I would be compensated but never receive any payment and made several attempts to the adjuster I calling and no return calls or messages. My right foot still hurts from time to time and it's numb when I walk sometimes and I haven't had any sympathy from Sedgwick or the employer for another job. I did not receive any therapy or any medication either
This company is the worst of the worst when it comes to communicating with consumer employees that have been injured on a job.. I got one phone call that 2 days from an adjuster that told me that I would be receiving a check in the mail and it never came I didn't get an amount or how many dailies total nothing. I've contacted them for months and months at a time until I gave up.
Sedgwick Claims Management Services
-
Sedgwick Claims Management Department
I have been trying to talk to someone for two months. I have called Daisy Tellez several times and no return call. I left several to Jamie her Supervisor and no return call. These people avoid you at all cost. I documented dates and times I left messages. I finally got a rude call from Daisy today but not until I turned her in at the Australia Office. I guess she's been told to get to work. This Daisy tried twisting things I said and blaming us for the damage. We've only been in this house for 8 months and the techs they sent out were worthless. After 5 people we finally got the ice maker to work. But, they damaged the floor by moving the refrigerator in and out 5 times. We came home with water all over the floor which warped the wood. Go figure, I never thought I would deal with a company like this.
Desired outcome: I want my floor fixed, replaced, or redone.
Sedgwick Claims Management Services
-
employee/Aubrei C.
This agent had continuously not responded to phone calls, most recently called me and after stating her name put me through the automotive system before following through with the phone call where I later got ANOTHER denial for my intermittent leave, has made me feel like she personally has a problem with me and just been rude to me any time I actually do get her on the phone, and now my job is one the line after denying claims over a phone call after a new procedure has been put into place. I am so sick of sitting back and having these people walk all over me. I have FMLA in place to protect my job and its currently doing the opposite. This agent has continuously to be anything but helpful in any situation I have needed assistance with.
Desired outcome: I want my days approved that were denied due to something I was not aware was a enforced procedure after it previously not being.
We are here to help
16 years' experience in successful complaint resolution
Each complaint is handled individually by highly qualified experts
Honest and unbiased reviews
Last but not least, all our services are absolutely free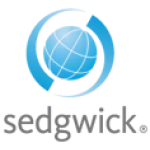 Sedgwick Claims Management Services contacts