Sam Levitz Furniture complaints
13
The complaint has been investigated and resolved to the customer's satisfaction.
The company has left an official comment on the complaint.
Sam Levitz Furniture
-
Been promised furniture monthly for the last 8 months; still no bed!
Purchased entire bedroom ensemble early August 2021. We knew it would take a while due to the Covid pandemic and supply chain issues. Promised bedroom set would arrive November, nothing, then December, nothing, then February, nothing. Went to store and manager said March 2022. Nothing. Called today and they said April. Not holding my breath...8 months later and nothing. They took our money right away, yet we don't have our purchase. Very disappointed
Desired outcome: working with customer service; seriously hope something will transpire. Don't want to file complaint with BBB and demand refund.
Resolved
The complaint has been investigated and resolved to the customer's satisfaction.
Sam Levitz Furniture
-
In july 2021 I purchased a benchcraft alsen full sofa sleeper. @ the pantano otlet
The cost of the item was $724.33 which was paid at the time of the sale. On August 22, 2021 I received notice that it would be delivered to my home. As of this date (November 3, 2021) we have not even received the sofa nor have we been able to contact anyone to assist us at Sam Levitz (only BS recordings that someone would contact us). Either return our money or deliver the sofa we purchased within the next seven days or I shall file suit in Court and file a consumer fraud claim with the authorities. David W. Rees, Attorney. (520-850-7545)
Desired outcome: Return our purchase money with Interest or explain yourself in Justice Court.
Sam Levitz Furniture
-
The "Gallery"couch that never was…
Are you kidding? Have you seen the reviews on the Better Business Bureau (BBB) website? We wished we had checked those reviews in February 2021 before beginning a 5 month game with "The Gallery" of:
-"Great news-the manager spoke with the manufacturer and you'll have it in 5 weeks."
-"It's now scheduled for the end of May."
-"it's now scheduled for the end of June-can't tell you more then that."
-"it's been delayed."
-"What do you mean your salesman hasn't been keeping you informed?"
-"we can't get ahold of the manufacturer."
-"the manufacturer won't return our emails or calls."
-"No-we don't know if it's even been made."
-"well you know…covid."
Yes-we realized this was during covid-but after the manager spoke with the manufacturer before we placed the order-we were reassured there'd be no problem.
We're just everyday hard working people who saved up for a nice couch and Sam Levitz had no problem taking our hard earned money after spending 3 hours picking out fabrics and spending probably more money then we should (but we were so excited). Now…"well-if we can't get ahold of the manufacturer then we'll refund your money." WOW-thanks? How about the 5 months we've been without a couch? How about the 3 hours we spent in your showroom picking out fabrics? How about our time spent making the endless phone calls? "Well that's all we can do." Really?
Our bad for not checking the ton of negative reviews on the BBB website. Buyer beware!
Desired outcome: Our couch
Sam Levitz Furniture
-
Horrible seller horrible front desk attitude
I purchase 6/1 furniture from Sams
Delivery guys ridiculously racist to call me Chinese women virus and refuse to set up my purchase without tell me anything just left
2020 W Prince
Front desk workers horrible service I paid 1100$
When purchase my furniture I paid 3 different transactions someone who works there thief now I'm without money and furniture
Desired outcome: Horrible horrible service
This review was chosen algorithmically as the most valued customer feedback.
On 5/18/2021, furniture was delivered to my apartment at 2660 n alvernon way apt a208, tucson, az 85712. Upon completion of the delivery, I immediately noticed damage was done to the furniture (two chair) attached to the 5 pc dining room set as the deliverers was exiting the apartment. I examined each piece of furniture as it was brought into my apartment...
Read full review
The complaint has been investigated and resolved to the customer's satisfaction.
The company has left an official comment on the complaint.
This review was chosen algorithmically as the most valued customer feedback.
Whenever I buy my furniture, I put their guarantee now that I had to make a claim, they did not want to help me because the guarantee does not cover when it is the 5-year guarantee that covers everything. Please do not waste your money on the guarantee it does not work. This is how the whole table is being set every time there are more and I have been asking for months if someone can help me, I would appreciate it
Read full review
This review was chosen algorithmically as the most valued customer feedback.
Sam Levitz has the absolute worst customer service. We purchased a sectional and a love seat 3 weeks ago. The first sectional was broken and had a stain. We were given our delivery fee back for the inconvenience. The following week they delivered a second couch that had a hole in it. We were told the 3rd sectional would be inspected before it was delivered...
Read full review
The complaint has been investigated and resolved to the customer's satisfaction.
Sam Levitz Furniture
-
defective furniture
Levitz Furniture went bankruptcy in Mid October 2007, I had purchased 2 bedroom sets in March 2007, paid both of them in full using the Levitz credit card. 3 months later my bed collapsed and I was given another bed, another 2 months later, the legs began to start collapsing, I went to the store in October 2007 and I was told they would not replace my bed, that they would repair it, they told me the bed had to break about 4 to 5 times before they would replace it, they sent a technician to my house October 21st, the technician confirmed that there was a problem and that they would replace the bottom slats to the bed, they were suppose to come in December which they pushed the date back to February, then they pushed the date back again to March 2008, coincidentally, my 1 year warranty would be up. I asked them if I could get an extension because obviously there is a manufacturers defect with this bed. Last night my bed finally caved in, so now I am stuck with this king size bed in my room.

I spoke to the the Corporater office on February 14, 2008 and they told me that they are a new company who took over Levitz, the name of the company is Apprentice Capital, they told me that all Levitz prior customers were no longer valid, and that they can't do anything to help me, the only thing they would do is give me $250 store credit when the bed cost me $1100, it will cost me about $100 to hire someone to dismantle my bed. I am still under warranty, please help me! If a new company purchases another company are'nt they suppose to also be in charge for their assets and liabilities?

I looked up into the Department of Consumer Affairs, this company has poor ratings a numerous vcomplaints, all the complaints seem to be the same, especially on delivery and poor quality of furniture. They tell you its in stock and that it is going to be delivered, them they will call you back and give you a different date, that the furniture is not in stock, then everybody just starts transferring you all over the place. How could a mulit-million dollar company like this rip so many people off? There are so many dissatisfied customers and complaints against this company. How is it that they get away with ripping off the working class people. There motto is 'You'll Love it at Levitz'. I have been aggrevated with this company from the first month of the purchase. I have everything on file, I have documented everything with pictures and video tape. Please expose these dirtbags! You will see how many people are going to come forward.

Another crazy thing is that I recommended my friend, she bought a bedroom set a month after my purchase for her 60 pound little daughter and her bed had also collapsed, the furniture was damaged. She went to Levitz and they gave her a resale (choice to pick another bedroom)and that all she had to do was to pay the difference. So if that policy applied to her why does'nt that policy apply too me, when I am STILL UNDER THE WARRABNTY!

I went into the Levitz where I had originally purchased the furniture and spoke to the manager of the store today. I did not tell her that I had spoke to the corporate office the day before, funny how the policy changed, she gave me a date to get a new bed, but she would not give me a resale, I really don't want this bed becuase it is going to break again, when I asked her if I could purchase an extended warranty she told me no, but she gave me advice on how to keep extra slabs under my bed for more support. So now I get a new bed next month that is going to break for sure again, but this time I am really left out in the cold.
Resolved
The complaint has been investigated and resolved to the customer's satisfaction.
The complaint has been investigated and resolved to the customer's satisfaction.
Sam Levitz Furniture
-
stay away
On March 25, 2007 I purchased a couch for my home den. The couch was delivered on or about 4/21/07. After a short period of time the latch which held the couch from separating, broke and the couch was separating when someone would sit on it. We called Levitz and someone was sent over to fix it. Recently the latch broke again and the couch started separating again.

I called Levitz and informed them of this and told them I would like this problem fixed again, or I want to return the couch (which is still in new condition). I was told Levitz is going through liquidation now and they will not only NOT accept a return of the couch, but they will NOT fix it. We bought this couch on a No Payments/No Interest deal for 12 months. We have not yet made any payments because the 12 months are not up yet.

I feel Levitz should take the return of my couch and void the payment deal or rectify this purchase by fixing the couch. The 12 months will be up at the end of February 2008 and if the couch is not paid by then, I believe I must pay interest for the 12 months. With this stipulation in the agreement, I don't want to pay the interest for the 12 months, but have no other recourse to get my couch fixed or returned. I'm just looking for Levitz to show some goodwill and stand behind their product, but I'm wondering with their liquidation and my 12 month payment agreement if time will allow me to be patient enough for a solution.
Resolved
The complaint has been investigated and resolved to the customer's satisfaction.
This review was chosen algorithmically as the most valued customer feedback.
I spent over six thousand dollars purchasing 3 rooms of furniture from Levitz Furniture. At the time of the purchase, I was told I would have to wait @ 6 weeks for the bedroom furniture. I did receive the first two rooms of furniture. However, I NEVER got the delivery for my daughter's bedroom set. ($1, 900). When I called Jan 2008, I was told the sale wa...
Read full review
Sam Levitz Furniture
-
levitz lies to customers; doesn't deliver as promised
I ordered and paid in full for a Queen mattress set, bed frame and ottoman on 10/7/07 with a delivery date of 11/11/07. As of 11/23/07, I haven't received ANY of my merchandise. My ottoman does not even have a re-scheduled delivery date, my box springs and frame are scheduled for 12/1/07 and my mattress is scheduled for 1/6/08. Each time my delivery date gets close---Levitz pushes the date back and doesn't bother to call me...they only send an e-mail notification. Each time I call customer service or go into the store in person their standard response is: "There's nothing that CAN be done". I have asked for a refund in person at the store and from their customer service 800 number and have been told on several occasions that "due to Chapter 11 Bankruptcy, we cannot process refunds".

So, I have been sleeping on an air mattress since 11/11/07.

I might mention that even before they declared bankruptcy on 11/8/07, the customer service that I received from both my local store and the 800 number was VERY sub-standard. I was lied to on several occasions, hung up on, cold transferred to a wrong number and in general found a distinct lack of professionalism, empathy and basic customer service skills.

Please don't spend your money at Levitz Furniture, you most likely will wait months for your merchandise to be delivered and in the meantime...you cannot get a refund...AND on top of it...you are treated like dirt by theiremployees.

Beware--!
Sam Levitz Furniture
-
non delivery of order!
I ordered, and paid in full, for a loveseat on May 26, 2007. Guaranteed delivery by June 21. Never happened. Then they said July 16, then July 26, then August 16, now September 8. Loved the fabric, but canceled order anyway. Found out that none of the stores have a loveseat, only a sofa with the same fabric as the supposed loveseat. Does a loveseat exist? Are they taking money from people on non-existent products? I called the Manufacturer in No. Carolina and they never heard of that particular set either by name or their vendor number. What is Levitz doing?

Beware!
Sam Levitz Furniture
-
parts of the furniture missing
I bought a sofa set from Levitz furniture (14640 NE 24th St, Bellevue, WA) on June 4, 2006 and paid in
full on the same date. It took them a month to deliver all the items. When they finally delivered the center table and end tables on July 2, 2006, the glasses that goes on top of the ceter table were missing. At the time of the delivery all glasses were wrapped in a box so I did not have any knowledge of this missing items until after I opened it.

When called levitz furntinure customer service (talked to Joanne with ID# 142 in Levitz corporate office in NY), they were extremely rude and never apologized for failing to deliver the appropriate items. Rather I was told that it was my fault and that I should have opened the wrapped boxes and checked before signing off on the delivery.

According to Levitz, they do not have any policy of compensation if they fail to deliver the appropriate item or if parts of the items delivered are missing.

I am surprised that it took Levitz about a month to deliver the items and even after that when some parts of the furniture delivered were missing they tried to put the burden on the customer's shoulder. I wanted to share this with other potential customers out there so that they can be cautious when buying furniture from Levitz.
We are here to help
16 years' experience in successful complaint resolution
Each complaint is handled individually by highly qualified experts
Honest and unbiased reviews
Last but not least, all our services are absolutely free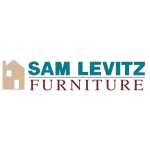 Sam Levitz Furniture contacts