Sam Levitz Furniture Customer Care Service

3430 E 36th St.
Tucson
Arizona
United States - 85713

Customer Support Phone Numbers

Work days:

| | |
| --- | --- |
| Mon | 10:00 AM - 9:00 PM |
| Tue | 10:00 AM - 9:00 PM |
| Wed | 10:00 AM - 9:00 PM |
| Thu | 10:00 AM - 9:00 PM |
| Fri | 10:00 AM - 9:00 PM |
| Sat | 10:00 AM - 7:00 PM |
| Sun | 11:00 AM - 6:00 PM |

Sam Levitz Furniture featuring the Gallery at Levitz

3750 West Orange Grove Road (Orange Grove & Thornydale), Tucson, AZ 85741

Sam Levitz Furniture

3430 East 36th Street (36th Street & Palo Verde), Tucson, AZ 85713

Sam's Furniture Outlet

2020 West Prince Road (Off I-10), Tucson, AZ 85705

More...
Sam Levitz Furniture Complaints & Reviews
Sam Levitz has the absolute worst customer service. We purchased a sectional and a love seat 3 weeks ago. The first sectional was broken and had a stain. We were given our delivery fee back for the inconvenience. The following week they delivered a second couch that had a hole in it. We...
Levitz Furniture went bankruptcy in Mid October 2007, I had purchased 2 bedroom sets in March 2007, paid both of them in full using the Levitz credit card. 3 months later my bed collapsed and I was given another bed, another 2 months later, the legs began to start collapsing, I went to the...
On March 25, 2007 I purchased a couch for my home den. The couch was delivered on or about 4/21/07. After a short period of time the latch which held the couch from separating, broke and the couch was separating when someone would sit on it. We called Levitz and someone was sent over to...
I spent over six thousand dollars purchasing 3 rooms of furniture from Levitz Furniture. At the time of the purchase, I was told I would have to wait @ 6 weeks for the bedroom furniture. I did receive the first two rooms of furniture. However, I NEVER got the delivery for my...
I ordered and paid in full for a Queen mattress set, bed frame and ottoman on 10/7/07 with a delivery date of 11/11/07. As of 11/23/07, I haven't received ANY of my merchandise. My ottoman does not even have a re-scheduled delivery date, my box springs and frame are scheduled for...
I ordered, and paid in full, for a loveseat on May 26, 2007. Guaranteed delivery by June 21. Never happened. Then they said July 16, then July 26, then August 16, now September 8. Loved the fabric, but canceled order anyway. Found out that none of the stores have a loveseat, only a sofa...
I bought a sofa set from Levitz furniture (14640 NE 24th St, Bellevue, WA) on June 4, 2006 and paid in full on the same date. It took them a month to deliver all the items. When they finally delivered the center table and end tables on July 2, 2006, the glasses that goes on top of the ceter...
Recently Discussed Complaints
Consumer Tips & Tricks
Worst rating
Subjects of Wide Speculation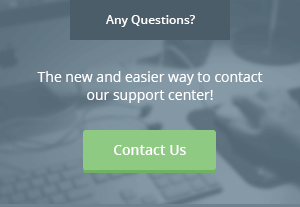 Latest News & Stories
Stay Away
Latest Questions
Latest Groups
Today's Mess-Up Photo