Bel Furniture complaints
40
Bel Furniture
-
Stained and scratched dining and living room set. 4 Chairs are uneven
When the furniture was being delivered, I called Corporate (832-358-8899) and spoke with Christie who said she would have someone replace the furniture no later than 12/27/21. I wrote the issues on the invoice and made a copy for myself. I later called to speak with Margarita who said she would have someone out here 12/28/21, but no one came to inspect the stained and scratched furniture. I have called and left messages for Maritza (832-358-8899 Opt. 1) and have called 5 times today to be placed on hold and no one ever coming to the phone. Margarita who is the customer service manager has lied about scheduling an inspection and has been extremely rude and unprofessional.
Desired outcome: Full reimbursement for defective furniture.
Bel Furniture
-
A 7 piece dinett set
My name is Hellen Sharp n i purchased a livingroom set n a 7 piece dinette set at the Bel store n Greenspoints Tx. N i had them both delieved at a storage place until my house was ready for me to move into so when i was able to move my furniture to my new place the table leg (1) broke off when i tried to tighten the legs up on it n?I call the Greenspoint store where i purchased it at n i was told to send pics of it n i did that n then a?store manager told me its nothing he could really do about it because the warranty was no longer valiant for me to receive a new table once i move it from the storage i dont think thats fair i spent $1500 on ur store merchandise n i deserve to be treated right as a valued customer.
Bel Furniture
-
Merchandise, customer service and avoiding customer and not resolving Huge issues.
We purchased a living room set bel furniture and the sofa has 2 of the same back rest. Upon delivery the technician opened the box and assured us that all the correct pieces were there and it would be easy for assembly when we were ready to do so. Well, that was not the case and we are being given the run around since we've asked for the District Mgr. Constantly being placed on hold, not getting the problem resolved. The sofa is under warranty and they are not treating this problem with any form of urgency.
Desired outcome: Send us the correct part to the sofa or another sofa. This is a valid cash purchase with warranty.
This review was chosen algorithmically as the most valued customer feedback.
Doc no: P-9617 Complain against : Erin Manager @ 19801 Gulf Fwy Webster, TX 77598 Date of visit: 11/07/2021 Sunday Time: 5:00pm Hi, my name is Atif, I have bought several product from Bel. And half of my stuff at home is from Bel furniture. I came to the store on Sunday with kids and my 2 year old was running around as kids do, Erin was very rude and told...
Read full review of Bel Furniture
Bel Furniture
-
Bad quality & delivery of products ordered
Date of Incident - 08/12/2021

Address: 28480 W Ten Blvd., Katy, TX 77494
Phone: (281) 371-0030

Description -
I purchased one couch & one coffee table set (2 small tables + 1 Big table), One TV Stand.

Delivery is done by their staff at Sugarland at my residence yesterday at 4 PM CST.

Issue -
Two tables are not good they are shaking.
The couch is damaged pictures attached need my refund back not at all satisfied with the product delivery.

Documents Attached - Couch Pics, Invoice copy, Follow up email screenshot

Buyer's Detail - Jagjeet Makhija
Cell - +1909 834 9136
Desired outcome: Need refund not satisify with the delivery & quality of products
Bel Furniture
-
Living room set
I purchase this furniture Jan 2021 allegedly the salesperson said it was real leather. I ask the question because I was told the furniture I had purchase before Bel was told it was real leather but it started cracking and peeling just like this one. The Salesperson told me that it has a one year warranty factory just in case so I decide I would purchase it. Call Bel Corp about th the problem. I was told it was out of stock and that I could go to store and pick out something else but if I went over the price I paid for my purchase I would have to pay the different. I understood that part but the part I did understand was that I had to also pay a restocking and delivery fee. My question is what is the warranty for?
Bel Furniture
-
No call back from Manager issued with product and unethical behaviour with customer service ( Margret)
Brought a sectional recliner in March or April and the motor stop working in three days and been trying to get resolve some i can be comfortable. tried calling left several message no one calling me back. All i want is a new sectional that works. Also, when talking to Margret, she is a very very rude person and needs to be removed from customer service, I will never buy from Bel again .
This review was chosen algorithmically as the most valued customer feedback.
I bought a Dining Room Set (Faux Marble) on November. And at that time, it costs $352. And I had a discount $100, so I paid it $252, and I paid for delivery fee too. But my house wants ready for moving in, so I rescheduled 3 times. And the last one is on Saturday (01/23). On Thursday, they called me to remind the schedule time on Saturday. But Friday, they...
Read full review of Bel Furniture
Bel Furniture
-
Customer Service
I called because my furniture is due to be in, but they told me to call before I came in. I called and was put on hold several times . I would hold for about 15 minutes and then someone would hang up the phone. I've already paid for my furniture, but I can't find out what is going on with it.
Bel Furniture
-
Sectional and bar stools
Purchased a house full of furniture delivery was bad things half pit together call they sent another person out didn't fix the problem slow the sectional replies on its on I was told they would get back to me I asked for an email to confirm my call and complaint the service manager ui n Katy Elouise was very RUDE can't reach the Katy store manager George spoke with him one time never heard back so unsatisfied I really just kinda want my money back since I'm being treated so bad someone PLEASE HELP
Bel Furniture
-
bad delivery
Bad delivery this guys broke one of the twin beds because they were just drop it the furniture from the truck to the ground I dont know if this guys dont like the job or what but you dont need this people working here, one of th guys is just talking on the phone the time that was installing i think that is not professional, I will not recomend to nobody not either my friends and family and I will never buy again from you guys thank you. Acc# D-31973

And I am missing one twinbed and the chevel mirror I wait a month and they dont bring the full items
Bel Furniture
-
bed frame, unprofessionalism.
Hello, on the last week of January of this year, I purchased a bed set in Webster Tx. I got this delivered to my apartment in San Antonio TX, I believe on January 30th. Everything was going great, but by May first couple of weeks in the bottom part of the bed holding it together broke. I contacted you guys about and I was able to get a new bed set because I thought that one might have been defective, so I show up to order a new one and I explain to the employee what happened and his answer was " well ma'am I don't know what you are doing on your bed for it to break like that" at first I didn't over think it but then again that isn't a good way to speak to a customer, I contacted the manager though email, he apologized but basically got nothing out of it other than " I will speak to that employee "and to submit actual documentation in writing, then I asked if I could just return everything but the employee said that Synchrony Banks policy didn't allow that. I called synchrony and they told me it was Bel Furniture's policy to not be able to return product, so I chose a new bed set. got the bed set that same month, 2 months go by or a little more and the same thing happened again. I called and got the new pieces to replace the broken ones. At this point I am very disappointed with the service I received and I would really like for something to be settled, because It's kind of ridiculous that I have to b careful with the way I sleep or move on my bed and to be worried about it breaking again. I would like to return the product, basically keeping the mattress and bed spring, from there requesting a refund for the rest of the bed set. I can be reached at [email protected]

Thank You
Bel Furniture
-
bed set
I purchased a bed set from Bill's furniture at 7301 Clarewood on July 3rd 2019. On July 17th my bed was delivered assemble and put together at my home, four days after received a bed to support legs and frame cracked. I then contacted customer service and informed them of the incident, the repair guy was sent out four days later without the necessary supplies and equipment to correctly repair the bed after being told in detail what the problem was and how I believe it will he probably fixed. 3 days after that again the bed broke I contacted step customer service again and they sent another repair guy out who did the same exact thing. Again I contact the customer service, store manager, and corporate office to make my complaint and no one seems even care or try to accommodate the fact that I'd miss work for days to be home and available to have the bed fixed. At this point I would just rather have a new bed or a full refund
Bel Furniture
-
product and service
Bought from Houston location with Franco who was great, we were sent to the warehouse location to pick up a desk and file cabinet they didn't have in stock at the store. Got home, the desk is great but the file cabinet was dry rotted on one end so we didn't think anything of it and exchanged it the next day. Got the new one home, it was worse than the first one; the entire front bottom wood was dry rotted and completely off(sigh). I know she*t happens but we took it back the 3rd day and I wanted a refund at this point. Rep called store, customer stated I would have to pay a 25% restocking fee or get another exchange. If I get another exchange I would have to open it(remove it and the packing on the side of the loading dock) and make sure it was ok myself...(mind u this thing is a heavy wooden file cabinet packed with all sorts of wrapping) at this point I'm HOT and wondering why you would charge me a restocking fee for a product that came out of YOUR warehouse DRY ROTTED that I had to drive back n forth to have replaced TWICE !?!?! Someone needs to look up the meaning of CUSTOMER SERVICE bc this furniture outfit doesn't get it. (You get what you pay for is not just a quote; cheap service, cheap resolution. You just lost a customer that just moved to the area and needed a house full of furniture for a 6 bedroom home. Your loss!
Bel Furniture
-
worst purchase experience of my life!
My name is Brandy Cart. My husband, Thom and I purchased close to $1100 worth of furniture on 7/26. All items I ordered were verified in stock right in front of me and I was guaranteed the full order would be delivered on 8/1. I signed the purchaser agreement contract and paid in full with the agreement that your company would have my full order delivered on the scheduled date with no issues. The delivery crew showed up missing one of the recliners I originally ordered. I was told by him that it was no longer in stock and was on back order. I immediately called and spoke to the manager on duty and was informed that the recliner was in fact in stock and available at the store. The delivery crew screwed up and didn't load it up with my order. And instead of being honest, I was intentionally lied to and told that an item I paid for in full, the same chair that I specifically made sure the sales Associate checked inventory because I wanted two chairs and I wanted to make sure they were in stock, that chair somehow disappeared and his exact words were that he had no idea as to when it would be available. Now five minutes later I'm being told that the chair is there, they didn't load it up and because of their negligence my order was not delivered in full as we originally agreed upon when we signed the contract. The manager never apologized for the inconvenience. Actually, instead of putting in effort and getting the chair delivered ASAP he then told me that it would be over another week out before he could have it delivered. So I opted to jump in my car and run to your location to pick it up myself! I paid all that money to have this stuff delivered and now I'm picking it up. I pull around to the loading docks and two make employees load up a black vinyl recliner that is wrapped in plastic into my car. I sign for it and drive home. Upon removing the wrapping and assembling the chair I quickly realize that it's a completely different brand and model recliner than the one delivered earlier that day! And the chair I picked up was damaged with several holes in the vinyl and one large scratch on the back. I make yet another call to your office and was told that the manager wa gone for the day. The lady took down my contact info and assured me that I would receive a phone call as soon as they stores opened the following day so we could fix this. At this point it was no surprise when no one called to follow up with yet another screw up
Caused by the staff there. After lunch I called the corporate office on Katy and spoke to a woman, I really really now wish I would have asked for her name so I could formally complain about this next huge screw up to my order provided by yet another incompetent, lazy person your company has purposely chosen to employ. I explain to this woman the entire situation and express my frustration at this point. She put me on hold multiple times while she checked all the stores trying to locate two recliners in the brand I actually wanted and ordered originally. Eventually she came back and I was told that she did happen to locate two matching recliners in stock and available for delivery. We then decided to
Schedule a delivery/exchange for that next Wednesday 8/7. The day we made the appointment was on 8/2. She guaranteed that both recliners would be delivered that day and they would take back the damaged one and the one delivered originally that was the wrong brand. On Tuesday 8/6 I received a text message from your company asking me to confirm my address for the delivery scheduled the following day. I promptly verified the address and I thankfully still have that text saved to my phone. I had to take off of work on Wednesday so I could be there for delivery. I waited all day and nothing. I finally called the Webster location later in the afternoon and asked if they could tell me around what time to expect the delivery. At that time I was informed that there was no delivery scheduled for me on the books. Somehow the appointment that was scheduled vanished into thin air or as some sick joke the Associate I spoke with on 8/2 completely lied to me and never actuLly scheduled it at all. So I then asked about the recliners. If they weren't being delivered that day, when is the soonest I can have them here. But somehow the recliners that we're in stock last week, I the ones I was assured were to be put aside as sold and marked for delivery to me have somehow managed to disappear. Not only did those disappear, not one of the recliners is in stock at any of your store locations at all. The chairs that I purchased and paid for meaning that legally they belong to me, those chairs have been sold to someone else. There are none in stock, and none even placed on backorder at this time. Unbelievable. Up until this very moment I had managed to keep my cool about all the screw ups and mistakes because I know we are all human and make mistakes. But this has now crossed the line and is absolutely unacceptable to treat a customer in this manner. I demand to speak to a CEO or someone in a high ranking position because I want this resolved now. I was told that I needed to contract Troy, the district manager. I asked for his direct number and was shut down and told no. I was given an email address and told that he will look over my email and get back to me. I sent a very long, detailed email explaining every single tiny moment of this now very painful experience. I was not shy in telling him that the staff he has willingly chosen to employ and be the face of this company are absolutely pathetic and have no business what so ever working in the customer service industry. The male crew that works in the back moving furniture and making deliveries seriously need to get their heads out of their asses and pay attention to what they are doing. The consistent mistakes that are being made are completely avoidable and should not be tolerated. These mistakes that have been made out of carelessness have inconvienced me to no end. I have missed two Days of work so I could be available for a delivery and one was for absolutely no reason. You may have well just took $250 off my my next paycheck and trashed it yourself. So at this point I am out $500 for missing work and $350 I spent buying chairs from you that apparently you took from me and sold to someone else. I expressed my feelings of anger, frustration and asked Troy how we could fix this and make it right. I guess I was expecting him to call me with an apology and a solution to solve this dispute without any further damage being done. I have always assumed that the job of a general manager is to overlook all employees and keep them in line and also making sure that the customers stay happy with putting out any fires by resolving problems. I was pretty disappointed to receive a phone call from the store manager who was instructed by Troy to call me and discuss his suggestions on settling this dispute. The first option I was given is to pick out a different set of recliners from your selection that are in stock and available to replace the ones that I initially ordered because apparently it's ok for your staff to sell furniture that has already been bought, paid for and scheduled for delivery. But here's the best part, the only recliners available are going to cost me an additional $100 or more each because they are more expensive than the ones I previously purchased. So let me get this strait, because of the continuous mistakes made by your staff and the unorganized, lazy, unqualified job that they do taking care of your customers...I now have to pay more money for furniture that should have been delivered correctly last week? I'm out $500 from missing work and now you want me to pay another $300 more in extra costs for furniture that I should in no way be asked or encouraged to pay? I am offended as a paying customer and as a human being that this was suggested of me. Especially by the district manager of your company. The coward that can't even pick up the damn phone and make a phone call because he doesn't want to own up to what a damn mess his staff has made of my one very simple order! The other option I was given is to return the recliners that are currently at my home for a refund and go buy a set from a different store. Wow! Unbelievable. I have never in my life had customer service that literally made my skin crawl. I am disgusted with Bel Furniture, the products you sell and the staff that sells them. I've had some crappy experiences with services but never in my life have I had a company stoop to this level of low before. So, I told the manager to come get the damn recliners and refund my money! I also told him that Troy should have asked me to come in person and pick out a set of recliners of my choosing to have delivered and whatever the extra cost was should be without question written off because of the clearly unethical way your company has treated me. So, now it is my turn to utilize my rights as a consumer. I purchased items that were paid in full upon ordering and signed a purchase agreement contract. Upon signing that became a legally binding contract that ensures both parties fulfills their part of the agreement. For me and Thom it was that we paid for the items in full and would be available between the hours of 9 am to 11 pm for the scheduled delivery of my entire order in full. Upon signing it was made clear that all items I purchased were in stock, available and would all be delivered on 8/2/19. Because I still have not received my order per the contract agreement, your company has not fulfilled their part and is therefore in Breach of contract. I am seeking legal representation to help guide me through this. I have filed a formal complaint with the BBB and FCC, and well as the consumer reports and many other sites similar. I have written reviews on google, yelp, Facebook and that is just the beginning. I am going to make sure that every person looking up your company website in search of reviews or recommendations is aware of how your company treats their customers. Selling items that no longer belong to the company and not delivering said items to the paying customer is extremely unethical and I'm sure somehow illegal as well. I will definitely be looking into the Texas laws concerning such events because I under any circumstances believe that a company can do that legally. I will continue to share my experience in every possible public place that will let me.
Bel Furniture
-
dining table
Purchased a dinning table got five year warranty on it. It's only been a year and one of the chair keeps losing it screws. Call to five times to ask about my pvp # . Because warranty company says there giving me the wrong #. Every time I call they tell me they call the warranty company and call me back but nobody ever does. Thank god I didn't buy nothing else from them. Bel's store near gunspoint..
Bel Furniture
-
Furniture
I purchased items from you all on sunday they was suppose to deliver on wednesday I took off of work waiting. I didn't receive a call until the day off to let me know the time frame. I was informed that they will call the day before to schedule. They gave me a time frame and later received a call that they will not be able to make it and someone will be out on friday. They made it out today and they didn't have the legs to the table. I told them I needed to have this up I have an event and I need the table. The guy said he wasn't able to do anything they will have to reschedule. He walked out left the table in the middle of my floor and burnt off. I went to catch them so they could take the items with them and he saw me in his mirror and just continued down the street. I am veryyyyyyyyyy upset! I called corporate and spoke with marissa who was very nonchalant trying to see what could be done. She couldn't reach no manager or her supervisor. I am very upset I called the store and told them to come and get all this stuff out my house. Pooooooooorrr customer service!
Bel Furniture
-
2 leisure chair
Reciente tuve un delivery, los conductores me dijeron que terminaron el delivery yo les crei, estaba en el segundo piso de mi casa, revisando el juego de recámara y cuando baje las sillas no estaban, me robaron en mi propia casa, y ahora dicen que las sillas fueron entregadas, lo cual es mentira, y llamo a customer service y siempre me dejan en espera.
Bel Furniture
-
loveseat leg replacement
Complaint Department:

In Feb. I called Bel Furniture to complain that the leg of my love seat had broken off after purchasing it from the Clute, TX store. After contacting Bel Furniture a technician was scheduled and he came and just took the leg with him and I didn't hear back for a month. Another visit was scheduled in April for this ONE LEG to be replaced and the gentleman then said he would have to find out if he needed to order another leg.

Forward to a month after that, there was a miscommunication and I was the one that failed a follow up call, so I called and scheduled yet another visit to try and repair the leg or have the one that was taken brought back. It was then I found out the technician that was sent out last had been fired, the customer service rep at the corporate office then reached out to the Clute, TX store and the manager Mike called me and told me he would be by that day because corporate mailed him the leg and he would come by to install it. That was on May 30, 2019 and he never showed up.
I called corporate today June 24, 2019, where your CSR Saira at ext 110 told me I could not speak to a manager due to none being available, I don't understand why I could not have just gotten another seat and have bypassed all of the missed hours I have had to take off of work. This situation has caused me to miss work, I get paid 28.00 an hour, I have missed a total of 4 days within the span of all those months in trying to get this leg replaced and being given the run around.

I also feel at this point I may have to weigh my options legally and find out if I may be able to pursue this in a legal way to get the leg on my seat fixed or a new love seat all together as they have also had to come out to fix the middle part of the seat coming apart due to the missing leg, I will seek emotional damages, and time off work damages as well. I will be moving at the end of this week should this not get resolved by Friday, June 28, 2019 I will seek legal council. I can be reached at 979-215-8254. A copy of this request will be sent to the BBB after the requested date of resolution has expired as well.

Regards,
Elizabeth Vargas (formerly Craddock)

137 Laurel St.
Lake Jackson, TX 77566
This review was chosen algorithmically as the most valued customer feedback.
I purchased a dinning table on March 9th, I was told by the sales person it would take 6-10 days to receive. I called on the 11th day and was told it takes 14 to 16 days. On April 2nd I went in to the store here in San Antonio and still no table. I talked to a manager and requested a refund of $499 cash that I had paid. I was told I would have to have a...
Read full review of Bel Furniture
We are here to help
16 years' experience in successful complaint resolution
Each complaint is handled individually by highly qualified experts
Honest and unbiased reviews
Last but not least, all our services are absolutely free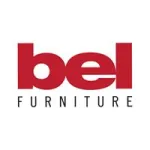 Bel Furniture contacts