Retriever Towing complaints
14
Retriever Towing
-
My car got towed from apartment complex having a permit
My car got towed twice from apartment complex my permit was placed in front off windshield the worker treated me by him calling the cops he was demanding me to get the permit out of vehicle and he would release the car to me..he wouldn't open the main gate I asked him open up the gate and let me out he said no till he gets that permit I waved to the Camara he also said he wasent going release the vehicle to me and he was going charge me double...
Desired outcome: Refund. Pay my 2 days off work and child care payment for 2days
Retriever Towing
-
Unlawfully towed
My 2009 Nissan Altima was towed from a visitors parking space in my apt complex when the tow guy was not yet done lifting my car I got there and told him I would pay him the lift fee so he can drop my car again and he said he had to take it because the manager had called it in but as I know by law he had to drop off and let my car there if I payed the fee and all he said was to call and talk to his boss or the manager that they could bring it back to my apt complex but have not done anything and don't wanna release my car
Desired outcome: My car to be returned to my complex or released with no charge or just the lift charge as it was supposed to be done in the first place
This review was chosen algorithmically as the most valued customer feedback.
1/9/2022 Chrysler 300 was tow from Menlo Park apartments, damage from tow lift, on rear bumper. Retriever Towing needs to pay for repairs and paint. and the tow company allegedly took picture of my vehicle prior to the rear tow hook-up, for my car to be impounded, I have not view any photographs of my vehicle prior or after the impounded of my 2014 Chrysler...
Read full review of Retriever Towing
Retriever Towing
-
My truck or 15K cash
3 Month Update:

3 months ago i left the review underlined below. Since then this is what's happened.

Retriever Towing maliciously decided to steal my truck rather then hand it over when i showed up to pay them.

Retriever Towing also stole 3 of my firearms [(G23 40cal., Ruger American 17hmr, and my Fox DB 20Ga which used to be my grandpas) they tried playing stupid saying i couldn't verify ownership...really? showing up to a truck randomly with the keys and freaking firearm that has my name engraved onto the stock didn't tell you that i was an authorized operator of the vehicle or did you think i was justa kind soul coming to pay for somone elses car? i dont have to prove i own the thing, even though I do...my wallet, my phone, my computer, and all of my clothes...what else...

Literally they have refused time and time again to release my truck and personal items even when i was there at an appointment with my money! Last time I spoke with them they laughed and hung up and said the truck was theirs. no its not, nor was it yours to sell.

Oct 21 i finally get an Email from the DOJ with a chain of emails that led up to them saying my truck was sold on Oct 19...Excuse me? yeah look at those dates again...little back-asswards if you dont say...definitly more backwards then the spelling of racecar

Retriever Towing, Parking Enforcement LLC, whatever needs their license to do business in Oregon revoked. Its a privilege that they dont deserve.

They being [

RETRIEVER TOWING 787507-84

PARKING ENFORCEMENT SERVICES LLC 80891-83

MICHAEL COE
1551 NW QUIMBY ST
Portland, OR 97205

MELISSA.PEDERSEN
&
PETER.HICKS
@JORDANRAMISPC.COM

You all just left me homeless on the side of the road with my dog when you turned me away for freaking showing up to pay yall...
.
its been 3 months...somone finally took me in and gave me access to a computer. I sure hope there's a good explanation for this. a really good one. The BBB didn't convince you? DOJ didn't convince you? and somehow the sheriffs were more convenient to hand off my personal firearms to then the owner who came to get them? ill be posting the correspondence in regards to this matter everywhere. You may thinks its cool to lie through your teether online, or over the phone but it not and who ever the skank is who thought this was just hilarious, I still dont see the humor you psycho.

Its gonna be a pleasure finally meeting all you bully's and putting a face to the names --

FYI whoever bought this truck please know that its stolen. I'm coming to get it back as it was not purchased legally, so I'm sorry for the hassle but you cant keep it, my truck wasn't for sale

White Silverado 1500 Ext Cab. 2WD
Kentucky Plate 878-MKL
Vin - 1GCEC19C69Z233194

Shes loud and proudly ugly, ya cant miss her

any word or site of this rig call or txt
( 939 ) 666 - 1229

#MAKEOPERATINGGREATAGAIN
Desired outcome: MY TRUCK BACK, MY PERSONAL BELONGINGS BACK OR iM FILING IN MUNICIPAL COURT FOR $50k FOR THE THEFT AND ANOTHER $50k FOR THE INTENTIONAL PERSONAL DAMAGE DONE TO MY CHILDREN AND I FOR CAUSING ME TO LOSE MY JOB AND EVERYTHING ELSE
This review was chosen algorithmically as the most valued customer feedback.
My vehicle was towed at 0230, on 5 Dec from an area behind the Quality Inn where I was staying with my sister and two small children. There were no signs near my parking stall or when entering the lot on the side I parked. As you can see from the photos, the signs posted for no parking indicate an entire portion of a separate parking lot IS blocked off...
Read full review of Retriever Towing
Retriever Towing
-
Unethical behavior, not emotionally intelligent
I called about my car, asked for the person helping me, their name and proceed to ask to speak to someone else since the person handling the call on my end was not. They then keep me on hold and have me call 10 or more times and when they answer they were being very unfriendly, unprofessional and rude towards me, threatening me on my car if I didn't sound " respectful enough" I told them I live in the apartments and my tag was in my car and they tell me they don't care, I can't talk to anyone else and I was stuck with them even though they would answer and tell me they are putting people in front of me on the call. They said their name was Kim toward then end… I'm not sure if it is but the incident happened Friday May 21, 2021 at 7:20 am
Desired outcome: Better staff, more professional, my questions answered about my car
Retriever Towing
-
Terrible customer service
I had the worst customer service experience this evening at 5:17pm. I contacted retriever customer department for the Vancouver location. The young lady was unprofessional, unconcerned and unhelpful. She refuse to provide her name or city id. I pray to God she finds a job that will make her happy because it's apparent retriever towing is not for her.

Sincerely
Godly woman
This review was chosen algorithmically as the most valued customer feedback.
Very much unprofessional and disrespectful when myself and my boyfriend called to find out information on our car. Hung up the phone multiple times on both of us, got really cocky and rude like they didn't want to give us info about our car. Just very disrespectful towards me and my boyfriend. Myself and my boyfriend are homeless and we live in the car so I don't think it was appropriate to have the car towed in the first place.
Read full review of Retriever Towing
This review was chosen algorithmically as the most valued customer feedback.
Hello I'm Alan Acosta I had a situation on March 12, 2020 at 3822 Pacific Ave Forest Grov, Or, 97116 where the apartment manager asked for me to move my car so after I jumped started it and got in my vehicle and ready to move it because it wasn't hitch yet and when I tried to move my car I noticed the town truck came from behind me because he noticed I wa...
Read full review of Retriever Towing
Retriever Towing
-
towed truck and trailer
My truck and Trailer were towed on Sunday 9/1/2019. I was moving stuff into my new apartment at Jory Trail Apartments in wilsonville, OR. I finished bringing my last think into my apartment, I was in there for no more then 10 minutes and came back out and my truck and trailer were gone. My trailer lock was cut off and broken. The driver was very rude, I was charged $820s for doing nothing wrong. My apartment manager will be calling and getting my $820s plus $50s for the lock and an extra $100s more for the inconvenience of having to get someone to drive me out to Tigard. You guys are the worst company of all time, you are stealing from people, it is pathetic, you should be disappointed in yourself. I waited on the phone for 30 minutes before someone picked up the phone. I will get my money back, I will not stop until I get my money back.

Kurt
Retriever Towing
-
they towed my vehicle and damaged it so bad it was not drivable
My vehicle was towed at the Safeway by high rocks . I have a lowered Volkswagen Golf that was towed and after learning that the bill was $392 which is completely outrageous and having to pay for an Uber to go get my title and an Uber to meet the tow truck guy, it was after I had arrived to get my vehicle that I learned that they had damaged and wrecked my vehicle . Not once did they contact me or let me know anything had happened in the several phone calls that i had back and forth with dispatch prior to picking up my Jetta . Once I walked around back I was floored by the damage that was done . The entire front bumper crack and ripped off, they put my car on blocks because the bumper was destroyed and the they cracked the oil pan which was leaking oil all over their property and there was no oil in the pan . My vehicle was not driveable and the driver that we met there said that the other driver backed into it and acted as if it was no big deal .
This review was chosen algorithmically as the most valued customer feedback.
Retriever Towing... put my vehicle on the lift at my own apartment complex when parked in a spot that I was told to park in by their employee! They demanded that I pay them on the spot or they would not release my vehicle. I have submitted several forms on their website with not one call or reply. They need to be arrested or fined dearly.
Read full review of Retriever Towing
The complaint has been investigated and resolved to the customer's satisfaction.
Retriever Towing
-
inappropriate towing
Sunday morning, 9:00 a.M. We parked in a lot that was totally empty because we wanted to see the food pods that are on the corner there, and everyone said go to portland and see the pods - and so we did, early. While we were looking at the pods, which were closed, they towed our car. We were directly across the street. We had no idea on sunday morning we would be towed.

How did they know the car was there? Cameras. It had to be cameras and someone waiting for some unsuspecting out-of-towner to come in there and jump out - I left my purse in the car because we were just jumping out for a moment. So they came and took my car with my purse and all my credit cards and everything else inside - and we were now without my purse, without my credit card, without my cell phone, and without any money.

We got to the towing place as the "gentleman" was just unhooking our vehicle from his truck. He told us we would have to wait when we saw he had our car on his line. Then he charged us two hundred and eighteen dollars for the tow and told us that it is the city of portland that made us pay. The city made us pay?

So retriever is blaming the city of portland for their business practices. Well some letters are flying out right now from this traumatized individual.
Resolved
The complaint has been investigated and resolved to the customer's satisfaction.
The complaint has been investigated and resolved to the customer's satisfaction.
Retriever Towing
-
Terrible experience
I went to jantzen beach to get cigarettes, my home care provider was driving due to my dissabillity. we could not find a handicapped parking space, so she pulled up against the wall next to the dumpster without obstructing any vehicles coming or going. I have parked there in the past and have seen other cars parked there. We saw no signs, and we were only going to be a minute. When we got out of the car, there was a man standing ther talking on his cell phon. by the way my arm is in a sling and I use a 4 post cane due to my disability. I also had my sticker in the window.

about 30 seconds after we turned the corner, we hadn't even reached the door to the establishment we were headed to, the man that was on the cell phone ran up to us and said they are towing your car', well being that I was unable to run, Pam ran towards the car, while the man ran the opposite direction, hoping to see the tow truck coming from behind the building. no luck. It was like he vanished into thin air. About ten minutes later I saw another truck pull past me, I stopped him, asked was he the one that towed my car, he replied how long ago, I answered about ten minutes. He said it wasn't him but if I called on monday to talk to a supervisor he may give me a break due to my disability and the fact that I know the person had to have been watching us.

I called on monday but I was told to call back tuesday morning and talk to chuck. I was also told at that time that I was towed because I was blocking the garbage can. On tuesday when I talked to chuck the supervisor, he had a different story, Chuck said I was blocking a firelan, but I wasn't. I explained to him that I was disabled and that was my only to get back and forth to the doctor, I also explained to him not only was I on a fixed income and my homecare provider does all the drivin, and i wouldn't get another check until th 1st. of april. He didn't care, he told me if I picked my car up befor 6:00pm that evening it would cost me $264.00 to get out, which of course I didn't have. I couldn't get a break.

My mother loaned me $100.00 on thursday, and I continued trying to get the rest. When I called on Friday, march 13th, I was told I needed to have $418.00. I asked why so much, the man replied, that on the fifth day they file for a lean an I had to pay that fee, also in order to pick my car up on saturday they would have to pull a driver off the street to met me, which would be a additional $25.oo. I asked why wasn't I told about this lean thing, I called on the fifth day, his excuse was maybe it hadn't been put in the system yet, in my opinion it had to be in the system in order for them to tell me all of the other information on prior days.
Resolved
The complaint has been investigated and resolved to the customer's satisfaction.
We are here to help
16 years' experience in successful complaint resolution
Each complaint is handled individually by highly qualified experts
Honest and unbiased reviews
Last but not least, all our services are absolutely free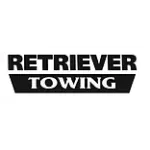 Retriever Towing contacts