Overview of Red Mountain Weight Loss customer experience
Red Mountain Weight Loss has received numerous complaints from consumers. Many have reported poor customer service, with staff members being rude and unhelpful. Others have complained about the high cost of the program, which they feel is not worth the money. Some have also reported that the program did not work for them, despite following it closely. Additionally, some consumers have reported that the program is too restrictive and difficult to follow, making it hard to stick to long-term. Overall, Red Mountain Weight Loss has a poor reputation among consumers, with many feeling dissatisfied with their experience.
Red Mountain Weight Loss complaints
1
Newest Red Mountain Weight Loss complaints
I went to Red Mountain Weight Loss to lose 20 pounds before my cruise in August
I went to Red Mountain Weight Loss to lose 20 pounds before my cruise in August. I paid $600 and did everything they said. I wrote down everything I ate and followed their rules. I lost only 4 pounds. I want my money back because I feel like they cheated me.
Is Red Mountain Weight Loss legit?
Red Mountain Weight Loss earns 91% level of Trustworthiness
SAFETY NOTICE: ComplaintsBoard has analyzed Red Mountain Weight Loss and determined that it has perfect credibility and is completely trustworthy, with a legitimacy rating of 91%.
We found clear and detailed contact information for Red Mountain Weight Loss. The company provides a physical address, phone number, and 2 emails, as well as 4 social media accounts. This demonstrates a commitment to customer service and transparency, which is a positive sign for building trust with customers.
Red Mountain Weight Loss has received 6 positive reviews on our site. This is a good sign and indicates a safe and reliable experience for customers who choose to work with the company.
Red Mountain Weight Loss has registered the domain name for redmountainweightloss.com for more than one year, which may indicate stability and longevity.
Redmountainweightloss.com has a valid SSL certificate, which indicates that the website is secure and trustworthy. Look for the padlock icon in the browser and the "https" prefix in the URL to confirm that the website is using SSL.
Our scan shows Red Mountain Weight Loss website is free from malware and phishing activities, which are types of online threats that can include viruses, worms, Trojan horses, ransomware, and other malicious code, as social engineering tactics used to trick users into sharing their personal information.
Redmountainweightloss.com has been deemed safe to visit, as it is protected by a cloud-based cybersecurity solution that uses the Domain Name System (DNS) to help protect networks from online threats.
Redmountainweightloss.com you are considering visiting, which is associated with Red Mountain Weight Loss, is very old. Longevity often suggests that a website has consistently provided valuable content, products, or services over the years and has maintained a stable user base and a sustained online presence. This could be an indication of a very positive reputation.
However ComplaintsBoard has detected that:
While Red Mountain Weight Loss has a high level of trust, our investigation has revealed that the company's complaint resolution process is inadequate and ineffective. As a result, only 0% of 1 complaints are resolved. The support team may have poor customer service skills, lack of training, or not be well-equipped to handle customer complaints.
Multiple low-rated websites are found on the same server. There could be such as technical issues or poor website optimization. To determine if the websites are part of a scam, it's important to review them and look for signs of fraudulent activity.
Redmountainweightloss.com has relatively low traffic compared to other websites, it could be due to a niche focus, but could also indicate a potential lack of traffic and popularity. The redmountainweightloss.com may offer a niche product or service that is only of interest to a smaller audience.
Red Mountain Weight Loss protects their ownership data, a common and legal practice. However, from our perspective, this lack of transparency can impede trust and accountability, which are essential for establishing a credible and respected business entity.
Our Verdict: Red Mountain Weight Loss is highly recommended company, but beware of poor customer service. Their 0% Resolve Complaints rating is a cause for concern. We advise using their services securely and reviewing complaints beforehand.
Collect Your Trust Badge
Be recognized for outstanding customer service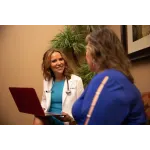 Red Mountain Weight Loss

contacts
Website
www.redmountainweightloss.com
We are here to help
19 years' experience in successful complaint resolution
Each complaint is handled individually by highly qualified experts
Honest and unbiased reviews
Last but not least, all our services are absolutely free