Rainbow System complaints
80
Newest Rainbow System reviews & complaints
rainbow demo fraud
I won a free air purifier when they delivered it they did a demo for ths rainbow system and i said i couldnt afford it ..the rep said all i needed to do was get 12 couples to do demos and thats it and my first payment wouldnt be due till 45 days ..well 2 weeks later and a payment was already taken out and the lady at the main office said i had to do 12 demos and sell 2 ..which is not what the rep said originally! I wouldn't have agreed to any of it if i had known! I feel lied to and scammed
company
I was told I can't even get a demonstration or even apply for a vacuum cause I'm a single male I'm thinking of contacting an attorney for discrimination. Under the discrimination act one of the specific things is gender. So single men don't know how to use a vacuum, or clean. Or are you just looking for desperate housewives to maybe get more then them to buy a vacuum
map
The map challet in rainbow six siege is not letting me play it in custom games or online. When I randomly get this map at the 18 or 19 second it kicks me out of the game. I'm losing my rank and my squad ranks also. This been happening at least a week and a half. This is very annoying and frustration. I want to be gold 2 and also fix this big
Gamertag: FMT ToteMcgoat
regarding return items for refund
Rainbow 4375 Lexington Rd Unit 1 To 5 Athens Ga [protected] I went to Rainbow on 2/3/18 and i purchase $69.52 worth of items well i went back to exchange and get a refund and i had alots of dissatisfied with your employer that work there i had one you g lady who had applied store for me and i suppose to have got $18.19 store & i had anotber shirt i wanted refund for and this girl Brittany that work there gave me anotbet store crwdit instead of refund my money back and i was very very unsatisfying with that i dont think it was right for her to do that when i suppose to have got my money back to me i do t think the you g ladies u all have runni g that store are good candidate i think u all need some one more experienced the only thing them you gs girls want to do are get ready to go out n party and have fun they way they should up in tbere are very disatify to customers with the clothes wear they look like some thot going to d club in running a store u should dress more professional then that but that are yall store and i want be shoppin there any more it was my last n first time if they keep doing ppls like that u all want be in business for longalso giving me wrong receipts with someone else name on them where do u do that at here are the receipts my receipts where i spend $69.52 and the wrong receipt they gave for store credit which was with some else name on it and gave me d wrong store credit n didnt refund my cash money for that shirt i payed $16.99 for
The complaint has been investigated and resolved to the customer's satisfaction.
Contract was made with several violations, awful customer service, scam
From: Liliya Karamova

Cell phone: [protected]
Email: [protected]@gmail.com November 23, 2017

Complaint Letter
I am writing this to address a complaint about a non-acceptable sale and customer service experience regarding one of your authorized Distributors with the office location in Burnaby, British Columbia (Canada):
"Rainbow System Company"
Address: 4170 Still Creek Drive, Suite 200
Burnaby, BC, V5C 6C6
tel:[protected]
fax:[protected]
Manager: Vitaly Davydov
Dealer: Faniya Hojimatova

On November 17, 2017 I had a Rainbow demonstration at my house with dealer Faniya Hojimatova. I met Faniya in September 2017. She had sent me several private messages and she requested me to accept her friendship on Facebook. We became friends and after that we have met up and spent time together. One day she offered to show me a very interesting cleaning system and asked to arrange time for a demonstration at my place. I have been offered a free 3 day hotel voucher for the Rainbow presentation. I've trusted her due to the fact I already knew her as we communicated frequently.
During the demonstration she showed me the advantages of the Rainbow system and she persuaded me to buy it.
The Rainbow price was: $3, 899
15 year warranty $399
Administration fee $40
SubTotal amount: $4, 338
I was also offered a trade-in of my vacuum for ($1, 000)
Special discount ($399)
The final price was: $2, 939 plus taxes
GST(5%) $146.95
PST(7%) $205.73
Total amount: $3, 291.68

I couldn't afford this amount for a full payment and so I was offered a monthly financing for 36 months. I was interested and she filled out the Credit Application and Agreement form with the purchase price of $3, 291.68. This application does NOT show any other information or amounts, such as "Interest rate", "Total amount Financed", "Total Cost of Borrowing" or the "Total amount Payable". All these lines remain blank. So I was led into deceit that the final amount I have to pay is $3, 291.68. She never mentioned that with interest it would cost me $4, 893.12. This amount is NOT shown in anywhere in this agreement. In the payment schedule section, Faniya Hojimatova entered a monthly payment amount of $135.92 for 36 months.
On the next day, after I looked over the detailed review of all the documents I realized that I've been scammed.
All documents have been filled out improperly while hiding the real final amount of $4, 893.12.
I made a decision to cancel this contract on November 18, 2017 and return the Rainbow System back to Dealer and the Authorized seller "Rainbow Systems".
I have contacted Faniya Hojimatova (Rainbow dealer), but for some reason she refused to take back equipment and redirected me to her Manager, Vitaly Davydov. I tried to reach him over the phone several times and left him messages. All my efforts to contact Vitaly and return the system back were unsuccessful. He ignored my emails and phone calls. According to the contract I have sent a cancellation letter to the "Rainbow Systems" office by registered mail on November 18, 2017 and faxed on November 20, 2017.
Finally, after many attempts he replied and informed me that he is out of town. Vitaly tried to avoid any returns, although I was insisting on it. I was told that he is the only one who can deal with cancellation of this contract and requested me to pay 10% of contract amount as a cancellation fee. Eventually he has increased the contract amount from $3, 291 to $3, 899 without any explanation and cancellation fee amounted up to $435. I can't return the equipment, because Vitaly refuses to take it back.
Finally after multiple requests from my side to meet and discuss the situation, Vitaly refused even to meet and represent the company. His reply meant he is not interested in resolving the conflict. I was completely shocked and think that his actions as a Manager of company were unacceptable.

I was impressed by the Rainbow system and its potential, and I think every family wishes to own a Rainbow cleaning system at home. Unfortunately, my overall experience with the Rainbow Authorized Distributor, Vitaly Davydov and the dealer Faniya Hojimatova was awful and I do not understand why I have to pay any fee if the contract was made improperly and I have been deceived by the dealer. These types of representatives damage the company's image with such a great history and such amazing Rainbow cleaning systems that offer clean air to every family's home. I would like to ask of your assistance in solving this conflict and to help us come to an agreement. I insist on the equipment return, contract cancellation and I'm definitely NOT going to pay any cancellation fee, because it is against the Consumer Rights.

I can provide all copies of the Sale Contract, the Credit Application and Agreement form and Cancellation Notice.

If you need more information or details please contact me at:
Cell phone: [protected]
Email: [protected]@gmail.com

Sincerely,
Liliya Karamova
rainbow vacuum /actual product and strength
Yes, Demo all looked good, but, you had to excellent sales couple doing it that really knew how to pinpoint a persons weakness. I saw the dirt on the filters they used and ok. but, what i tried to explain was i did not have the money for this product. I have no friends or many people I associate with out of work. I work with ALL men and that in itself is difficult to push a vacuum on if I want to try to get more sales for Rainbow to cut the cost of my vacuum.
Plus, I do not like asking people to do things.

I am not happy with my cost, verses my Dyson I had. I loved my Dyson pet vacuum. major canister dirt EVERY use weather 1 day or a few. This vacuum I do not like the fact I have to figure where to dump the dirty water and it is VERY inconvenient. 7 days use when you work 12 hours for full return is NOT enough time to know if you like it or not. who uses or has time to use a vacuum everyday.

I feel it does NOT pick up near as well as my Dyson did and the Dyson was much much cheaper.
Now I had to take a credit union loan out on this GOOFY inconvenient vacuum that was not worth even $2400.00!

I'd say it sucks big time...but, people might think I am giving the vacuum a great review. Where it's the opposite!
rainbow vac discrimination
Rainbow vac showed discrimination to me and my family. I sat through over three hours of a tortuous performance by a very aggressive sales man and at the end he tells me and my friend that I am helping to try get her (7) shows done. That I do not count because I am on s.s disability .. he wore shoes on my New carpet. Wet my new carpet after I clearly told him it was new and no water to be on it. He poured water from containers to another with nasty water as well. He asked me over and over to go get my personal vac and I did.he took it apart and tore it up. Says he didn't know how to put it back together.. I was very upset I tried to help a friend. And she and I became dis qualified because he says I'm on s S disability. I am presently seeking an attorney to proceed with a discrimination case against the rainbrainbow vac co. They have rude sales reps and also discriminate against the sick or less fortunate and health issue have nothing to do with the purchase of the vac. Please contact me by text message first if u are interested in helping me.. 251/238/9588... this company is very aggressive and I was not at all comfortable in my own home during this presentation. They have no right to discriminate... elderly sickly persons. I am very adamant about seeing that they pay for my carpet my vac..500$ vac he broke.. also my time. Well over three hours of b.s.. And that I am compensated for the discrimination he provided me and my friend that was trying to actually help this company
rainbow air cleaner vacuum
Date of contract: 12/22/2016
Loan Number: D21102614-RC
My Name: Marilyn Thomas, 1226 Stonewater Circle, Ocoee FL 34761
Email: [protected]@gmail.com

My daughter bought one of the Rainbows and put me down in order to win something. The sales lady came out for a 1PM appt. I was told it should not take more than 2 hours. She showed up at approx. 12:30. I told her repeatedly we did not want it, and I couldn't afford it. She wouldn't take no for an answer. She kept on with her talking. About 4PM, I asked my husband if I should call the police to get rid of her. He didn't want to. She got to the point of financing and was turned down several places. I thought that would be the end of it, and she would leave. She just kept on going at it. She finally got financing through the owner of Gegelman to do the financing. My husband and I are both in our 60s and disabled. He didn't want to have somebody who obviously was determined and wouldn't leave without a sale going off and hurting us. He felt we should just sign the contract, cancel it as soon as she left, and get our very expensive vacumn and airclearner back and that would be that. She finally left after 6PM. It was dark. She did take our expensive Shark NV356 Navigator Professional Lift-Away Vacuum (value new of about $250 and it was less than 6 months old, and my Bose airfilter with ionizer which was over $200 when I purchased it about a year before. I sent the company an email that evening and followed it up with another one the next day. I also sent a letter to the address that the saleslady provided me. Nothing. I put reviews up on a few sites to warn other people thinking that would get them to contact me. Still nothing. They kept taking the payment money from my account though. I saw a news clip awhile back about them where the reporters got the company settle with an older lady. This week a friend of mine and I were talking about it and she asked me why I just didn't stop the payments. I didn't know I could do that. I went to my bank and talked to them and they did put a stop payment on the request that automatically pulls my money out each month for Gegelmans. I have written them twice sending it through the post office, and over 10 emails. I started with this with the first email within 2 hours of the saleslady leaving explaining what had happened. Not once have they responded to me. But they did manage to get not only my down payment, but 4 other $90 payments plus my vacumn and air purifier.

The system that we did get is junk. It doesn't clean any better than my vacuum did. And to top it off, I have severe asthma and COPD which has gotten much worse without the air cleaner I had.

I didn't want to have to take them to court. All I wanted was my down payment back and my vacuum and air cleaner back. They could have their junk system back. As I said, my husband and I are both in our 60s and both are disabled. It isn't easy for us to have to physically go to court or anything else to pursue this company. Gegelman's seem to know we were easy targets, or they would have cancelled the contract immediately as asked and given us back or merchandise. Basically they threatened and intimidated us to make a sale.
rainbow rebate program
I saw a demo loved it but couldn't afford it. Well after a month I was forced in a way to buy it from the owner of the store and the dealer. Then I decided to do the rebate program because that is the only way we could afford It. Well It was where you have to do 20 shows and sell one and you get $2, 000. Well I did 21 shows and sold 5. I am now dealing with health issues so i can not do any more shows nor be a dealer. The owner is mad so now I do not get my $2, 000. It is wrong.
This review was chosen algorithmically as the most valued customer feedback.
They came last night showed us what it could do. We said we couldnt afford it because we had to get our bathroom done he Justin said we did not need to get that done we needed the sweeper more. He kept pushing, was rude about it. I NEVER WANT YOUR COMPANY IN MY HOME EVER AGAIN OR TO CONTACT ME!!!
Read full review of Rainbow System and 4 comments
This review was chosen algorithmically as the most valued customer feedback.
I was helping a friend by letting them do a demo in my home. Of course I loved the vacuum it self, so I decided to do a program that had going on. I could get mine free if I did a program called Go4it. All I had to do was do 12 demos to couples and sell just 2 in a matter of 6 months. We'll I sold 9 and did my program in a little over a month. Now this i...
Read full review of Rainbow System and 25 comments
after 48 hours still no response
Got a call that I won a free air purifier at an event which I entered the draw. I answered her questions about allergies, pets, etc. Set up an appointment for delivery where they would set up the machine and advise me on how to use it and also test my air quality at the same time. The date and time booked came and went with no free product showing up. Even waited for 1 hour for them. Left them a voice message that the product was never delivered and it was an inconvenience for me and I wanted an explanation (or just an apology) as to what happened. After 48 hours still no response. Very poor representation of a business.
rainmate air purifier
A rep from Rainbow, Inc. called to tell me that I won a Rainmate Air purifier (from a sweepstakes completed at the Southern Womans Show) and they wanted to drop it off and show me how to use it, so I made an appt for them to come by my home. When they arrived and found out that I was an owner of a rainbow vacuum machine (which is apparently what they were going to try to sell me), they told me that since they could not do a demo of the Rainbow machine, then we could not keep the Rainmate Purifier. At no moment did their sweepstakes or the rep that called inform me that they had to do a "Rainbow vacuum demo" in order to win the purifier. I am appalled that a business could be so dishonest, lying to you that you "won" something and then not following through with it. This is not a credible company, so beware of their scams! You're better off purchasing the item new online or as a used item through local classifieds...it's so much cheaper cutting out the middle man.
poor service
Purchased a $3000 play system in part due to the lifetime warranty. Well, this year the ramp rotted out, I thought i was covered but the company is citing poor maintenance as a cause of the issue. I cleaned and stains the set every other year for years, the rest of the set is fine. needless to say they have denied my claim.
My advice to anyone purchasing a playset, go to home depot or Costco, you can get a good one for under $1000 and while the warranty is shorter, Rainbow will put you through the ringer to get service so why bother.
product
We bought a King Kong Clubhouse about 15 years ago. I can tell you we were sold on the supposed durability and maintenance free spiel that we both heard from the seller, and read from their brochures.

To make a long story short, we moved overseas for a few years so we had our play system dismantled and stored. When we came back we couldn't afford the Rainbow Play Systems' fees to come out and re-erect the system, so we stored it in the garage for a couple of years. Finally, we paid an exorbitant fee to have a subcontractor come out put the thing together. It was still beautiful!

Moving ahead a few more years, the metal to the swings became rusty, the yellow durable slides (straight and corkscrew) have faded, the panels to the clubhouse have come apart and collapsed, some of the red portions have faded to white, and the supposed durable canopy had disintegrated.

Even though this system was bought 15 yrs ago, it was in perfect storage out of the elements for at least 5 of those years. To say the least, this is a very disappointing product! There are metals which they could have used which doesn't rust, and there are plastics that they could have used that don't fade, yet they chose not to utilize these products for this system.

In conclusion, I feel like we wasted a lot of money here, and it will take more to dismantle it. My recommendation is DONT BUY this product! It is way over priced for the materials that they use.
The complaint has been investigated and resolved to the customer's satisfaction.
worldwide gameplan
If u haven't heard, Rainbow Vacuum system is claimed to be one of the best out there in the market. Im sure it is. The product sells by itself and its demonstrations are super impressive. I have a 1986 Rainbow Vacuum and it is still working til today. The only issue is, ONLY my husband knows how to operate the vacuum becoz it has so many accessories and fixtures, its almost like u are assembling a Transformer's autobot machine everytime u wanna use it. No wonder they sales persons WILL offer u a training- Becoz it's not as easy as simply using it.

But my main complain is not about the vacuum. Yes, it is damn expensive. In fact, too expensive becoz a vacuum is a vacuum is a vacuum. Period. Although i have a Rainbow, we only use it once a year during festivities because it's just too troublesome and cant reach all areas like under the sofa, tables, round curves etc. I cant be assembling a monster 3 times a week just to perform a 10mins clean up!

In addition to that, i dislike the sales gameplan that is practically the same all around the world. From the US to Singapore to Brazil, its the same old tactics that u may wanna take note of. Im not saying dont purchase the vacuum. Just PLEASE consider what im trying to highligt here...

1. The sales person will approach u claiming he simply wants to perform a demonstration to get some FEEDBACK. In fact, they might just give u a free Rainbow Air Freshener to entice u to agree.
Truth: It's ###. He will bring his team & the full set of equipments to demonstrate AND persuade u to purchase. It aint SIMPLY a demonstration to attain feedback.

2. The demonstrations are impressive no doubt. They will take great lengths to show u how the vacuum does wonders. Then they will conclude their demonstrations with their hefty price tag- SGD4000 before any vacuum trade ins. They will ask if u have any credit cards etc. so that they can assist u for the 0% installment payment. Andthey will claim the promotion will end like about the day itself.
Truth: Dont feel bad about them doing the full demonstrations and u not purchasing. Its their job. Not our obligations. Ask them to try cleaning under the sofa and tables WITHOUT having to remove the furnitures itself. I bet they cant do that. Guess what? A $19.90 mop can well reach those areas that a Rainbow vacuum cant.

3. The sales person will convince u that by having this new Rainbow vacuum, u will have less dust, allrergens etc in ur house and ultimately fall sick lesser.
Truth: No Rainbow or anything can ultimately eliminate ANY dust. Besides, a lil bit of dust wont kill u. We aint living in a 3rd world country and in shambles. Really do consider that as ### too. There aint no nothing that can prevent us from falling sick. Its God's way of making us humans! And probably the only sure fire way to keep the illness at bay- healthy diet & exercise! not cropping up at home in the "protection" of the Rainbow vacuum!

Conclusion: Its good to have a Rainbow. But it's not a neccessity. For the hefty price, u CAN get a pretty good vacuum like Dyson or Philips that will do the job as well. Its really a huge investment to make and may not necessarily be a worthwhile one. I say take the $ and donate to a good cause. U would hesitate to do it right? Then why no hesitation to purchase the Rainbow?
Resolved
The complaint has been investigated and resolved to the customer's satisfaction.
The complaint has been investigated and resolved to the customer's satisfaction.
misleading sales person!
Although nobody's disputing the quality of the product, i just want to highlight the misleading nature of the team of salespersons involved in the transaction. So here's their gameplan.
1.Approach u while u were doing ur shopping.
2. Convinced u by saying they only want to make a demonstration and getting feedback.
3. Give u a free gift immediately on the spot.
4. Arrange for a date to come by ur house.
5. Performed a full demonstration of the product. The product sells by itself but for a hefty price of $4200. they do take in vacumm trade ins.
6. Presented the set as a whole and MUST be purchased as a FULL set.
7. u agreed. BAM! u are caught!

It may seem like a typical sales transaction but here's something to note:
1. Let's face it, there WILL be dust/ particles EVERYWHERE. its impossible to get rid of it! And paying over $4000 for a vacuum, wont be able to protect u from dust. wy? coz we dont live in a bubble.Period.
2. In order for u to fully maximise the capability of the vacuum, u literally have to remove ALL of ur furnitures away! it can go under the sofa, u got to REMOVE the sofa away! Its nothing a $19.90 mop cant do! So please, stick to the good old mop.
3. As it turned out, the product dont have to be purchased as a full set. u can purchase it @ $2800 which is still expensive but more realistic.

So the final verdict, unless u r expecting the president to come by ur place for dinner EVERY night, cmon fellas, give this product a pass.
Resolved
The complaint has been investigated and resolved to the customer's satisfaction.
The complaint has been investigated and resolved to the customer's satisfaction.
discriminates against military families!
In an effort to help out a couple who just bought this system, I agreed to have a demonstration at my house (they would get some products free). THEN they tell me they can't because my husband won't be present. I told them my husband is a DEPLOYED SOLDIER serving our country and that he obviously can't be present, but I can speak for both him and myself. STILL told me it's against policy. LUDICROUS. I let the scheduler know that I just don't find it smart business to discriminate against military families, especially spouses left at home to handle all matters while the other is overseas protecting your FREEDOM. Will never buy this product out of principle.
Resolved
The complaint has been investigated and resolved to the customer's satisfaction.
The complaint has been investigated and resolved to the customer's satisfaction.
Lousy sales technique
The salesman from Lakewood Colorado, "chris" was rude and dismissive. He took personally all my feedback and complained that all my "interruptions" were wasting time. He started out friendly, but bossy. He subsequently dissolved into a patronizing, condescending and insulting person by the end. When he reaslized that I did not have the funds to purchase the expensive machine, he was angry. Furthermore, I was not told that I would have to listen to an hour and a half sales pitch that disrupted my entire evening, including my son's bedtime, when I was contacted that I had "won" a free model of their small air filter. The concept is sound, but I don't know if the machine is so great, anyway. I have a fantastic vacuum, a Filter Queen that I'm happy with, but this made him mad.
Resolved
The complaint has been investigated and resolved to the customer's satisfaction.
This review was chosen algorithmically as the most valued customer feedback.
Rainbow vacuum cleaner is another company that exploits young job - seekers. They tell the young job applicant they will make lots of money whether they sell the vacuum cleaners or not, and they tell them they don't have to get customers. All the new employee has to do, they say, is learn to do the demo, and the customers will be provided. This is all...
Read full review of Rainbow System and 10 comments
Collect Your Trust Badge
Be recognized for outstanding customer service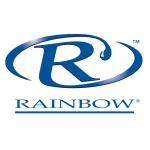 Rainbow System

contacts
We are here to help
19 years' experience in successful complaint resolution
Each complaint is handled individually by highly qualified experts
Honest and unbiased reviews
Last but not least, all our services are absolutely free