Publishers Clearing House / PCH.com complaints
352
Publishers Clearing House / PCH.com
-
I completed 4 surveys that were supposed to award me 10 entries to win $15 million
I completed 4 separate PCH Surveys that were supposed to award me 10 entries to win $15 million sweepstake for each completed 30 minutes survey, for a total of 40 entries to win $ 15 Million, but each time after I wasted my valuable time completing the surveys, instead of saying "Thank you for completing a survey, you are getting 10 entries to win $ 15 Million", it just said 500/ Server Error and screwed me over my reward sweepstakes entries. PCH really is a rip-off company that has a bunch of million $ sweepstakes that I play every day for many, many years that they never intend to award anybody.
Desired outcome: I want to be awarded the 40 entries for the $ 15 Million sweepstakes and that PCH should ultimately choose me to be the winner of the $ 15 Million sweepstakes.
Publishers Clearing House / PCH.com
-
Sending me goods I have not purchased and asking me to pay
Last week I received a pkg from PCH for stuff I didn't purchase. Despite of numerous attempts to unsubscribe and informing them with almost every thread they sent me mail (which were so many on a daily basis) they have still sent me a box of things I did not purchase asking me to pray for it which is wrong and unfair. Extremely disappointed of their actions. Please help me resolve this issue since PCH does not seem to respect my wishes and forcing me to pay for goods I did not order!
Desired outcome: Not to send me any mail or surprise pkgs without my approval or consent asking me to pay for items I do not need or have not purchased !
Publishers Clearing House / PCH.com
-
Various products sent I did not order or do not work
I am being charged for product(s) I received that I did not order. Also one product that does not work. I have called and sent bill back with this information but I received today another bill. I need help to get this resolved.

Order No. 307144704027 - Never ordered

" 307252016741 - Microwave Bowl Huggers

307154187896 - Money Machine (does not work)

307157431968 Wall Organizer - believe I paid for everything I ordered
Desired outcome: I would like this bill to go away
Publishers Clearing House / PCH.com
-
Where you get letters
Ive called sent in a email about the game on PCH+ van will pull up and letter comes out then will not do anything else.it like I'm being kept from winning because I get sent there a lot on emails from you guys this is my 3rd notice and I've had received 2 of the items I order was broke but paying for them like the lamp fire like flames.

I did clean what you said my cookies.
Publishers Clearing House / PCH.com
-
Fraudulent billing
I purchased two items. First I was ticked off I was getting a late bill before I received the items and before even 30 days. I waited until I got both items before I paid. I paid for them in March (2022). My balance is zero. Then I get a notice that I am severely overdue. I go to pch.com and it says balance zero. Now it's May and I get the letter again. I copied my paid receipts and sent them to pch, proving the items were paid and even they said I had a zero balance. So it's June and now they are threatening collection for something I do not owe. I cant even pay them anything because the site says I don't owe anything.
Desired outcome: Clear my account!! Then close it. If this goes to collection for something I have proven paid, I will seek legal action. This is ridiculous.
I once again faxed all information: my bill which still shows $51.20 due, my bank statement which shows the 51.20 withdrawn in March, the pch.com account page which shows my balance is zero. Still nothing...
Publishers Clearing House / PCH.com
-
Placing orders by mistake while scrolling down the never ending catalogue
For the third time in a year it seems I placed an order without noticing while scrolling down the catalogue. After receiving an email with my new unexpected order I checked what I was buying and it was a pots and pans set that I needed anyway and the ad said 4mm stainless steel 3 ply. It look like good quality for the price. When I received the order it was a paper thin set of 5 pieces of garbage That I could bend with my hands, plus a better set of 7 pieces was on sale on ebay for way less and free shipping. Then it said I could pay in installments but never got the option. So not only I am ordering stuff I did'nt order but also false advertising. This situation is not acceptable. Yes I would like to win something but not being taken for a fool.
Desired outcome: I would like to return this order or at least get a refund for the late fee I was charged with.
Publishers Clearing House / PCH.com
-
Received order that I didn't place with that being said I've never placed a order because I don't have credit cards nor bank account
With that being said I don't have funds to pay to return them at first the bill said I owed 19$ now I received a bil yesterday that states I owe 75$ I'm not sure why it for what but this is not what I'm trying to sign up for I was just wondering if ever anyone that can't afford to place an order has ever been lucky enough to win someth6from tall and not by reviving orders they have not placed thank you fir reviewing my complaint from the less fortunate have blessed day
Desired outcome: Remove order from my account n PLEASE stop raising price
This review was chosen algorithmically as the most valued customer feedback.
The program agent megan anderson/ works with danielle lam in this goverment grant and pch program. I have 2 credit cards that are suspended due to the program making purchases and repaying monies to keep the limit from going over the 500.00 limit. The payment were made using wells fargo bank and vystar crediy union in which posted but were charged back on...
Read full review of Publishers Clearing House / PCH.com
Publishers Clearing House / PCH.com
-
Balance of my account
02555133376

I keep getting requests from you to pay my account. Most of the items listed have already been paid for, one item that is listed is an unordered item and has been refused. I have 3 bills here that I am going to to pay as soon as I get my SSI check. I pay for my items when I get them, you need to stay updated on your accounts, I will not pay twice for what I order and will not pay for what I did not order (so far, there's been 3).

Why do you keep sending me unordered items? Leona Martin
Desired outcome: I want some answers.
Publishers Clearing House / PCH.com
-
Tokens playing games
BEWARE, have you ever noticed your tokens getting less, rather than gaining? Unless you write down and add each and every token you earn, you would not notice that anything was wrong, but PCH frequently

does not add your tokens you win. Also they have lots and lots of technical problems that you also never get your token winnings.

Constantly does not add to your total the tokens you have earned!

May 15th. 8:15am
Publishers Clearing House / PCH.com
-
pch
long time member, I have backed you many times when people have called pch a scam. Today I have doubts. I recieved a $5 check and I have never participated in a pch game etc. which offered $5 reward. People have said you send out fake rewards in order to appease justice dept. complaints about pch. Stating all us states have won awards. THIS WAS A SLAP IN MY FACE AND BURST MY ARGUMENTS i USED TO DEFEND PCH. also your claim of cheap prices is totally wrong. prices may be lower, but when you add shipping charges your products are triple what you can buy local.
Desired outcome: help me defend you, and explain these small awards, that I never entered for
Publishers Clearing House / PCH.com
-
The games.and sweepstake
Ok on the sweepstake game where there's 9 sweeps before you can open a chest.i get Thur the first 2 ok. Then come the 5 scratcher game well it has not let me complete pass the 2nd scratcher out of 5.

The instructions are telling me to do these game how can anyone win if this game don't let you Thur but 2 scratcher and there are 5 it goes blank.

Then on winnerville the game just freezes up or cut me off the game.

How can I win anything when this keeps happening to me.

I KNOW I OWE YOU PEOPLE MONEY BUT SOCIAL SECURITY MESSED UP MY CHECK BUT I WILL MAKE A PAYMENT THIS MONTH.

BUT THE WAY YALL ARE DOING PEOPLE IS WRONG I DONT LIKE MISTREATING OTHERS

THATS NOT NICE SO ILL PAY YOU PEOPLE OFF BUT DONT THINK ILL BUY AGAIN THE LAST 2 ITEMS I GOT WAS BROKE.
Publishers Clearing House / PCH.com
-
PCHrewards
On emails using tokens and I enter the number of entries I want to enter and press [enter] it then asks for my login / password after entering those it tells me that there is an error. This is the same login I have been using for over a year.

When the email comes up it knows who I am gives me additional tokens without any login being necessary

If I log into https://rewards.pch.com/ and enter the same login / password most of time I am able to enter the number of entries and everything works.
Desired outcome: Same login/password working on emails and direct login to PCH
Publishers Clearing House / PCH.com
-
Kitchen towels and scoopers
I have Never placed an order but received two items from Publishers Clearing House. One was a set of kitchen towels with a sink map. The second was a set of scoopers which looked for a litter box. I don't own a cat! Instead of paying shipping to send items back, I went ahead and paid for the two items that I have no use for. I actually threw the scoopers in the trash since they were disgusting just the thought of picking up cat poop.
Desired outcome: I never called or emailed to complain. So there is no record. But there is record of me paying for the order! I'd love to get a refund. I hope this doesn't happen to anyone.
Publishers Clearing House / PCH.com
-
"Sterling Silver" earrings (set of four)
Not Sterling Silver...They didn't even tarnish, they rusted...My ears actually started bleeding from the rust!

This is not the only time that I ordered an item that was not as advertised! Your merchandise is sub-par and way too expensive!

I will never ever order anything from you again!

This was a birthday present to myself...I was very disappointed!
Desired outcome: Just vetting...I won't ever order from you again!
Publishers Clearing House / PCH.com
-
PCH.com
Today 4/13/2022 I got a pop up that said I get a double reward for 100,000 tokens. Attached is the screenshot. I clicked on the claim now, and nothing. I was not rewarded my tokens. This has happened to me before on the 50,000 token bonus. I have done everything you all have told me to try and fix this problem. My wife got her 100,000 token bonus on this same computer, so I know it's not my computer or cashe or anything else. Why am I not getting my bonuses and my wife is using the same computer. This has been going on for quite some time and you all won't make it right.
Desired outcome: I have not received these bonuses for more than a month now and I have missed at least 300,000 tokens. I would like to get them please
Publishers Clearing House / PCH.com
-
Scam
I have spent a tremendous amount of time playing this scam. I have collected 137,000,000 coins. yes 137 million with no results. I do not believe they have but a few scam winners. Has anyone ever checked their lists of winners? They make it like I have to buy before I can win with comments like "show us just how much you want to win" If it matters what they think then it is not a true game. Yes I am very ticked off and would like to ring their little lying necks. I never heard of any law suits against them or I wouldn't have played the game for years.
Desired outcome: Add my name to any suit. Make the liars pay for wearing out 4 mice clicking on emails and entries
Publishers Clearing House / PCH.com
-
Almost all orders received were not what I ordered or didn't work!
I am neither paying nor sending back the items. I can't waste any more money doing this. I recently ordered a coin counter and it does not work. I don't need to pay $23.00 for a jar to collect my monies. I would never order anything further from pch. Think they are crooks.

Called Diane Celestin at 800-392-4180 on 3/26 for a $36.08 charge.

Customer ID 024 3100 5749

Silly face bowls - never ordered for $23.93.

Microwave Huggers - never ordered for $27.20

I will only pay for the last item I ordered, a key holder.

Ridiculous
Publishers Clearing House / PCH.com
-
Received items I didn't order - right name, wrong address
I received a box from PCH today and opened it, expecting it to be an item I actually did order. Instead it turned out to be 3 different items which I did NOT order. I went to the USPS site to view the tracking info, which indicated the box was delivered to "the address" at "garage/other location." However, when I looked at the address label more closely, I saw that the house number was off by one digit. It's actually the address of a vacant lot three doors down. It seems to me that the mail carrier 1) was trying to be helpful since he knows I get a lot of mail and parcels, or 2) he actually didn't notice that the house number was wrong. Is this something to be concerned about?
Publishers Clearing House / PCH.com
-
Their online games
Okay I am tried of trying to play the online games. Especially when I keep playing these games and I keep getting Bad Request. I already know that I am not the only one getting this Bad request messages my father gets them to and he lives in a different town than me. Now since I am having such a bad time with all of the bad request popping up. I have lost my VIP Elite because I can't play the games. I keep getting Bad Request on PCH Lotto and definitely getting it on the VIP Elite games it is so bad that I couldn't even play the games anymore for VIP ELITE.
Desired outcome: I would like to be able to play the games without having any Bad Request popping up. So that I can have a good chance of winning money like for example $1,000.00 a week for life.
We are here to help
16 years' experience in successful complaint resolution
Each complaint is handled individually by highly qualified experts
Honest and unbiased reviews
Last but not least, all our services are absolutely free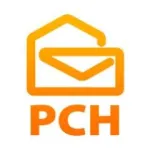 Publishers Clearing House / PCH.com contacts