Chicago Tribune complaints
85
Chicago Tribune
-
Subscription cancelation
Three times my wife or I have called to cancel our subscription. After the first call I decided to just let the paper get delivered until my prepayment ran out. I got a notice in the mail that they were going to send my next bill to a collection agency and ding my credit rating (over $22!). We paid it to avoid hurting our credit report. We called and canceled again. Next month we get another bill. We call again. Here we are a month later. . . ANOTHER BILL!. This is like a scam.
Desired outcome: Just cancel my subscription, please
Chicago Tribune
-
Subscription issues
Called on April 18, 2022, regarding an increase to my subscription. Was told that my subscription would be reduced from $60 to #31.92 starting Apr. 24, 2022, for the next 8-week period.

My credit card was charged (via automatic payment) $60 on Apr. 25, 2022. I called today to request refund of the difference and was told that they would just extend my subscription until Aug. 1, 2022. When I asked for an email to confirm the terms, I was told that they could not send me email to confirm the transaction and that I needed to take their word for it. I then asked to cancel my automatic payment and receive an invoice for the subscription going forward and was told that if I did that, I would be charged an additional $3 per billing statement to receive that invoice.

This whole process is very frustrating and not at all customer friendly and makes me wonder why I am still a subscriber.
Desired outcome: Refund the overcharged amount and a corresponding invoice that reflects charges and dates of services.
Chicago Tribune
-
newspaper non-delivery
I've called twice and sent an email message once. Promises but no results. I'm not sure how to escalate this. I don't want to, but I will if necessary.

We did not receive our Wednesday, 4/13/2022 Chicago Tribune. I don't want to be reimbursed. I want the newspaper. Your instructions say not to include any personal information, but I have to so maybe you'll understand why this is important. My wife of nearly 59 years (as of June 1), is mostly bedridden. I read the comic strips to her every morning, read some of the news, and we occasionally work the crossword puzzles together. We have also been loyal customers for many years and pay our bill on time (actually you deduct it from our checking account).

I can't figure out why you won't bring our newspaper. Several years ago, when this happened someone who I don't believe was part of the regular delivery people brought our paper to us immediately, with apologies. So, I know you can do it. . . . Did someone from the Tribune anger the delivery people? I hope not. Everyone makes mistakes. . . . Do you have new management who doesn't care about customer service? . . . Did you deliver it to the wrong address? There are two 460 street addresses among the 300 homes in Parcel A in Hoffman Estates. Ours is 460 E. Bluebonnet Lane. The other is 460 Hawthorne.

Fred Collins
Desired outcome: I want the newspaper.
Chicago Tribune
-
delivery of inside shopper
For over a year your company has been delivering the inside shopper I called three times to please stop delivering the inside shopper to my home at 16410 S. Howard ST Plainfield, Illinois 60586 I spoke to your representatives on the phone on or a bout 3/11/22, 3/18/22 and again on 3/25/22 they assured me over the phone delivery would stop so for the fourth time I'm asking you to stop sending inside shopper to my address Thank you.
Chicago Tribune
-
Missing paper delivery
I pay for print delivery for Wednesdays & Sundays.

Since last payment 11/29/21 which I understood to be for delivery from 11/30/21 thru 02/01/22 - out of the possible delivery dates for 12 Sundays and 13 Wednesdays, I have not received papers on 5 Sundays and 7 Wednesdays.

Therefore I have not received delivery a little less that 50% of the time.

This has been an ongoing issue since May 2021. When I do receive the papers I have to look for them to be in the gardens/bushes - if they are received at all.

I now have a statement which indicates that the cost to continue my print subscription thru 05/07/22 would be $$69.50 and which amount is due on 05/05/22.

What is the charge for digital only and can it be paid 1/4ly or every 6 months?

I am considering cancelling my print subscription, or possibly my entire subscription.

Please respond.

Bobbie Murray

10026 S. Talman Ave

Chicago, IL 60655

[email protected]
Chicago Tribune
-
Content
I am astounded that the Chicago Tribune today (2/26) provided so little information about what's transpiring in Ukraine. Surely what's occurring in that country is a seminal event in our century and deserves a lot more coverage than a single article about a Ukrainian truck convey on its way to a demonstration.

Putin riding roughshod over a sovereign nation in blatant denial that the Yalta conference occurred, his barbaric land grab that will cost thousands of lives, undoubtedly trumps pretty much any other news today.

What's going on? Some kind of censorship, or does the Trib believe that its readership is only interested in more local news? When major newspapers fail to provide ample coverage of world events that will deeply impact our lives now and in the future, I can understand why so many of us in this country remain ill informed and uneducated.

Amy Arnold

Chicago, IL 60614
Chicago Tribune
-
Repeated delivery problems
Read my recent comment, posted today, 1/24/22, at approximately 12:10 PM today. I await a call back today, or will, most likely, cancel my over 40 year subscription! After just having posted a rather lengthy comment, you add insult to injury & tell me this complaint is too short. Do the work, & scroll up — it shouldn't be difficult. FYI — I am the person, who has been your customer for over 40 years. I fear that our relationship is coming to an avoidable end.
Desired outcome: A call from someone with authority—no more assistants/phone reps
This review was chosen algorithmically as the most valued customer feedback.
There should be a senior citizen account version for elderly people who do not have devices or understanding to use digital versions for which we are egregiously paying without benefit. We have also not had one iota of benefit from the premium issues which are utterly irrelevant to old people. We used to be able to receive credit for being out of town...
Read full review
Chicago Tribune
-
Delivery of the chicago tribune
Date of Incident - January - so far I received 2 out of 9.
Redelivery promised 7 of 7 - Redelivery received 0 -7

Big problem is that there is no one to talk with. On that rare occasion when hitting 0 is successful you talk with someone with no authority at all. Just pass it along.

One's only judgement on resolution is the paper at the end of the driveway. So far I can only have the opinion that the Chicago Tribune is either short of labor or incompetent.
Desired outcome: Deliver the paper - every morning - morning being the emphasized word
Chicago Tribune
-
Missing paper
This is the fifth day in a row we have not received the daily paper. We also missed three days last week. I've reported this every day by phone with only the response to redelivery or credit my account. They do not redeliver the paper in this area. All of the people I know that have the same carrier are having the same problem. Please respond as to why this keeps happening. Thank you. Steven Davenport 332 Crescent DR. Sycamore Il 60178. 815-793-1002
Desired outcome: Normal daily delivery
Chicago Tribune
-
Inside shopper
Keep calling to ask why the Inside Shopper keeps stopping from delivery. The other blocks receive it every Wednesday. It just my block that gets skipped. I call and they assured me it will get deliver. I receive it one time and it stops again. I'm pretty sure the stores pay a hefty amount to have their specials announced and delivered. I just called again after several weeks of not getting it. We will see how long it takes.
Desired outcome: Receive the Inside Shopper consistently once a week
Chicago Tribune
-
Insideshopper
Now going on two months I have been pleading with Customer Service Tribune reps to PLEASE DELIVER the Insideshopper to my residence at 2445 W. Hutchinson St. in Chicago. What is so frustrating is that the Insideshopper is already being routinely delivered every Tuesday to my immediate neighbors at 2439, 2441 and 2443 W. Hutchinson. After every contact with Trib customer service I am informed that the delivery service will be notified yet while my neighbors continue to receive the Insideshopper I don't. It appears that customer service has little if any influence over what the delivery service will or will not do.
Desired outcome: Please deliver the Insideshopper to my address at 2445 W. Hutchinson St.
Chicago Tribune
-
No paper delivery
1511 Park Ave, Racine, WI. Both Sunday 9/12 and Sunday 9/19 I did not receive a Chicago Tribune. I called to receive a credit on 9/12. On 9/19 I asked that a paper be deliver and was told it would arrive by 12:30pm. When it had not arrived by 2pm, I called to ask for a credit. There was so much static on the line I could not understand the automatic response message. I tried several times over the next two hours and the line was still full of static. I tried to email the Chicago Tribune using the ling on their web site but got the message the line was broken. Not happy with Chicago Tribune customer service.
Desired outcome: Credit for 9/12 and 9/19
Chicago Tribune
-
Sunday paper
Today again, I didn't receive my paper which happens all to often. Today I called around 8:30AM and was told it would be delivered by 12:00 noon. It's now 12:30PM. On the days it does come, it usually missing parts big sections ( including the front 4 sections) or folded in the middle. The sports section no longer covers high school sports, the college coverage is not covered, and the little coverage of pro sports is 1 - 2 days late,

It's hard to justify the cost for such a poor product.
Desired outcome: do reporting in a professional way
Chicago Tribune
-
Chicago sunday tribune delivery missing sections
Our digital copy of the Sunday Chicago Tribune contained comics, comics3, and the Parade sections. The delivered paper copy was missing all of these sections. This has happened on several occasions. Could you please assure us that it won't keep happening to the print version? We pay for a complete printed copy, not copies that are missing whole sections. Thank you.
Desired outcome: Complete delivered paper copies of the Sunday Chicago Tribune, without missing sections.
Chicago Tribune
-
Insideshopper
The food sales in the insideshopper was delivered by mail after 3pm on thursday! Why so late? Was it the mailmans fault or the tribunes fault? Why can't it be delivered on monday instead of thursday? There is no excuse to deliver the food sales paper so late on thursday! We will contact our food stores and ask what they can do about getting the sales paper earlier.
Desired outcome: deliver insideshopper on Monday
Chicago Tribune
-
Inside shopper
First of all, I have never ever left a bad review or complained because usually, a legitimate business is able to resolve a complaint within the first communication. This A+ rating they have is complete BS. I have been getting UNSOLICITED mail from the Chicago Tribune with the "Inside Shopper" coupon program for the last 6 months or so. I just got off the phone for THE 5TH TIME I spoke to Gab and his "supervisor" to stop getting this mail once again. I received I supposed "confirmation number" stating that this subscription has been canceled. I THINK YOU'RE CUSTOMER SERVICE AND COUPON PROGRAM IS A JOKE AND A DISRESPECT AGAINST PEOPLES' PRIVACY RIGHTS. I AM REQUESTING AN IMMEDIATE CANCELLATION AND CEASE OF NOSOLICITED ADVERTISEMENT MAIL "INSIDE SHOPPER" TO MY ADDRESS AND A COPY/PROOF OF MY AGREEMENT TO SUBSCRIBE TO THIS SERVICE. I am else letting you know that if you are not able to fix this a cease this advertisement on your en I am going to have to take legal action.

Thank you!
Desired outcome: IMMEDIATE CANCELLATION AND CEASE OF NOSOLICITED ADVERTISEMENT MAIL "INSIDE SHOPPER" TO MY ADDRESS AND A COPY/PROOF OF MY AGREEMENT TO SUBSCRIBE TO THIS SERVICE.
Chicago Tribune
-
Red plum inside shopper
We have complained about red plum/inside shopper numerous times over the past 3 or 4 years. Every time we think this problem is resolved, we wake up, as we did this morning, to find a pink bag on our front yard. We do not subscribe to the tribune, never have and never will, and have never requested the red plum/inside shopper. We have called and called to report this problem, having talked to a few different people at 1-312-656-1627, a Brian, and a Tim Street. The last time the problem was resolved by Brian at that phone number, it took several attempts on his part. Red plum/inside shopper will not leave us alone. Please make them stop delivering their paper to our house. We should not have to remove their litter off of our property. Our address is 3216 Raymond Ave. Brookfield, Illinois.
Sincerely,
Ed Cherven
Desired outcome: Stop red plum/inside shopper delivery
Chicago Tribune
-
Red plum
Delivery stopped.

I would like to receive the Red Plum mailer.

I have called about receiving the mailer for several weeks, and for the last five months I have either intermittently received the mailer, or not at all. Today, March 16, 2021, my neighborhood received the Red Plum mailer, and my house was skipped over. Today was also the first time that I saw the mailer van deliver the paper, and it skipped my house.

Please resume delivery of the Red Plum mailer to my house.
Desired outcome: I want the Red Plum mailer delivered to my house each week.
Chicago Tribune
-
Obituary
Paid $815 for my mother's obituary (Kathleen Rae LaRue). Through Kerry Funeral Home.

In lieu of flowers asked for donation to specific place

When friends view the obit., there are two huge advertisements for other donation sites!

Why? My ad should not have other ADVERTISEMENTS listed therein.

I will NEVER place an as through your paper again!

Tired of being taken advantage of by you the media!

You should reimburse us for OTHER advertising

So unfortunate how people are taken advantage of these days.

Denise McAvoy
Desired outcome: Refund us $250 for others advertisements
We are here to help
16 years' experience in successful complaint resolution
Each complaint is handled individually by highly qualified experts
Honest and unbiased reviews
Last but not least, all our services are absolutely free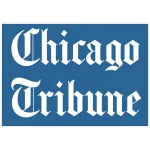 Chicago Tribune contacts