Philips
-
tv is a lemon
Bought a Philips 37" LCD TV from Best Buy on 9/28/07. Had to return the TV because it has a defective screen - a line of pixels were out - Best Buy took care of that because it was within their 30 day guarantee. On 11/24/2007 the audio went out on the TV. It will be sitting in the authorized Philips repair shops for weeks because Philips is notorious for not being prompt with part for their service centers - I have no recourse that I know of. Philips TV's suck... don't buy one under any circumstance
This review was chosen algorithmically as the most valued customer feedback.
Hi, My name is sanjay singh and i am useing 20pt colore TV its not in working condition and i was trying to call on custore care but not reply . So here by kindly advice me correct customer support number or contact me on 9833247075. Thanks sanjay
Read full review of Philips
Philips
-
after sales service so poor
My reference no. is 26611 dt. 16.10.2007 by 45 days gone I continuously call call centre people that no technician has visited to our home. They says that with in 48 hours problem has been solved but they service centre people are not interested to solve the problem.

I repeatedly call their call centre i.e.19011801111 they assures me that today our technician has visited to your home, but service centre people are not interested to solve the problem. so much time i spent a money on telephone, but philips after sales service is not good & i personally suggested to all people to not purchase a philips product. Because there service is so poor.
Philips
-
music system fwd832
We bought the music system FWD832 on 14th October, 2007 with great pride and trust in the company and the dealer (Navrang Electronics, Vikas Marg, Laxmi Nagar, Delhi). We have been a customer of the latter for the last 15 years and more and have been using Philips products for practically all our life. But to our greatest disappointment last month has been a nighmare following up with the dealer as well as Philips after sales service to get our defected music system replaced, which was declared as "out of box" defected piece on the day it was installed along with our brand new 32 inch LCD TV.
It's almost impossible to mention the number of calls that we have made that have fallen on deaf ears. We have spoken to Mr. Sachin Chaturvedi, Mr. Deepak Sahay and some other employees at Philips and at the dealer shop but till date (November 12, 2007) no action has been taken.
As a last resort, we are writing to this complaint board with the hope that some action would be taken and soon...

Harsh Katyal (Mobile # +91-9810894374
The complaint has been investigated and resolved to the customer's satisfaction.
Philips
-
amblight problems
Philips 42" LCD Flatpanel TV Model 42PF9831D/37 Ambilight
www.philips.com

I purchased a brand new Philips 42" Flatpanel TV from a company named Dad's Toys. I registered the television's warranty with Philips when I received it in April. I had the TV less than a month and the bottom right corner of the Ambilight feature kept going out, also the picture kept going dark. I phone Philip's warranty service and they set up an appointment with Electra-Sound in Parma to have it fixed. Electa-Sound came and picked up the television, finally, on 7/31/07. They had it almost a month and finally returned it on 8/22/07. They said the television was fixed, they ran it three days and the picture was fixed and the ambilight was fixed. I watched the television for 15 minutes and the same bottom right corner of the ambilight went out again. I immediately phoned Philips about this. They said they would still pay Electra-Sound for fixing it, even though they clearly did not touch it, and I could call Pro-Tec Electric in Cuyahoga Falls to again have it fixed at their expense. I phoned Pro-Tec and explained the problem. They were unable to pick up the television for repair for two weeks, so I brought it to them sometime in the beginning of September of 2007. They looked at the television and were able to fix the picture, just a software update. As far as the ambilight, they needed to order a new source board for the inside. Upon ordering the part, they found out that Philips no longer had the part in stock. Philips then contacted me about this and offered to replace the television. They wanted to give me the new model, I am attaching the model number. I reluctantly agreed to this. Reluctantly because the television I had purchased had the full ambilight feature, meaning the light was on all the way around the television, retailing for 3500.00. The television they were sending only has the ambilight on the sides, retailing for 1699.00 I was very upset on the phone being as I was losing so much money, but all they said was they were replacing it with the 'comparable' model they now produce. Other words they gave me no choice, take what they are offering or keep my original television that was broken. So I agreed, told them to send it just to be done with the matter and have my television back. They shipped the replacement on 9/26/07 to Pro-Tec. Pro-Tec received the television and I picked it up from them on 10/18/07. I brought it home, opened it up, and discovered that Philips in fact did not send me a new television, they sent me a 'refurbished' television. The front of this television is covered with scratches. I am sick of trying to talk to them about this. I want MY television replaced. I've already lost alot of money over this and they are not standing by their warranty. They didn't replace my new television with a new television. They sent me a used one and pretty much told me the difference in the cost is pretty much too bad, they can't do anything about it. I either want a brand new television to replace my original television, or I want a 3500.00 refund so I can purchase a new television from another manufacturer. Can someone please help me with this?

Sincerely Frustrated
David L. Sawyer
245 So. Diamond St.
Ravenna, Ohio, 44266
(330)2962423
Resolved
The complaint has been investigated and resolved to the customer's satisfaction.
Philips
-
defective sound/audio
I purchased Philips 29" flat TV Model 29PT3223 from Khater Home appliances Pvt Ltd. R.P.Road Secunderabad 500003,India on 1-9-2006 vide cash memo receipt No. 3046.Right from the day one ,there is no clarity in sound/Audio . I complained to the service people (Ph. No.+914066335888/6888) and the technician attended and checked with remote only & said that every thing is OK for which I have not satisfied/agreed.Again I lodged a complaint No.3406 dt.13/08/07 regarding the sound since the warranty period is about to expire.This time the Technician has checked and agreed with me that the sound is defective & said that this problem persists with the sets sold in India for which the company is supplying with a rectification kit.He has fixed that kit at last & at present the sound clarity is OK(not very good). I always trusted the philips products and hope that they are kings in Audio. I don't know why the Philips company is selling such defective sound system TV sets in India knowingly ? I am very much disappointed in selecting the Philips TV.
Philips
-
dvd 3046 complain regarding poor customer service
Hi

I don't know if this is going to reach in right hands or not. I am writing this as a disappointed Customer of Philips.

I work in Wipro Technologies, Bangalore. I and my roomate purhased a DVD player on 01/07/2007. It was working absolutely fine till the 6th of October, 2007. The DVD was unable to operate with the remote, As the DVD is in warranty we took it to the service centre at RMS Technologies Pvt. Ltd. # 949, 39th Cross, 24th Main 4th Block, Jayanagar, Bangalore - 560041. As per the Invoice that we received the Promise Date to receive the DVD was 19th October, 2007. I called up the service center on the given Nos. and asked the status of my DVD via the token no. 63436 on the Invoice. I received a reply that I could come and collect the DVD on Tuesday the 23rd as per the technician the front panel had to be replaced and it has been ordered by the service center earlier. So I with my room mate went to the service center on Tuesday to collect the DVD player but the person incharge said that it was not yet ready and the front panel has not yet arrived, so I asked him when should I receive the DVD player as the promise date has already expired. In return their was a rude reply that, "due to the festivals their was a delay, and if you are in such hurry you can take the DVD player to the other service center in Jayanagar which had open shortly in the 6th Block for the same RMS technologies." I was surprised to know that a Customer is asked to take it to the other service center, which is strange.

This indicates that the service center is a disgrace for customers of Philips, and this all makes us feel that we should not purchase any Philips products due to such ignorance of time and customer service for the customers of Philips. In this way if I spread the news amomg my friends and colleagues, I suppose a person would think many a times when purchasing a Philips product.

I have never experinced such poor customer service earlier with any products that I own at my home.
Philips
-
poor repair service!
December 2006 purchased 37mf23D/331D/321D LCD TV
Serial number:BZ2a0639560782
From Walmart In Colorado Springs, Co.

28 Days ago requested repair service from 1-800-705-2000. The Tch referred to Minute Man T V @ 719-392-8901. He showed late in the afternoon on August 30th. Took the TV apart and stated that he would order a part but it may not solve the problem.

On Monday or Tuesday called the Minute Man TV,to check on the part. Advised they had forgot to order the part. Called Magnavox 800 telephone number they advised it had been ordered. The same routine followed every other day for the past 21 days.

September 24th call Minute Man T.V. repair was told the part was there.

September 25th called the repair man ask him what time he would arrive with the part. Reply was the part was not there yet. Ask why he had not advised of the error on the 24th. He stated that his parts were on hold. Ask what does that mean? No reply!

Beware!
Philips
-
poor quality product!
I purchased a Phillips CTV (34 PT 8322 model), for an amount of Rs.42,000 on 30.10.2005 in Tirumala Music Center, Abids, Hyderabad. A warranty for 1+2 years was also extended. But unfortunately, the said CTV developed defect, such as, improper and disturbance in the clarity. However, bearing with it, I approached the Phillips Company and requested for rectification. I have also requested the Phillips Company on 29.11.2006 vide complaint No.2624. The Company was pleased to depute its representative, by name, Mr. Umapathi, who rectified the defect then and after a month or so, the said CTV developed the same defect and again on 25.1.2007, a request complaint was registered with the Company vide complaint No.3530. Subsequently also vide request complaint No.4400 dated 21.23.2007 and 5886, dated 21.6.07, were made to the Phillips Company over phone and also by personal visits. But the defect remained unattended to so far. Now the said CTV has been completely unserviceable (ie., it is almost dead TV). Following are the dates on which I made request complaint.

1. Complaint No.2624, dated 29.11.2006;
2. Complaint No.3530, dated 25.01.2007;
3. Complaint No.4400, dated 21.03.2007
4. Complaint No.5886, dated 21.06.2007

It is painful to mention that a reputable Company like Philips to act as such. Having spent hard earned huge amount of money and despite persuasions both by personal visits and over phone, the said CTV is not rectified. I suffered mental agony. I was put to much inconvenience and made to spend further amount towards my personal visits and telephone calls. My entire family members suffered irreparable loss for want of CTV, for which the company is liable for compensation. It is reliably learnt that my neighbor who approached for the purchase of the said model TV, the said neighbor informed that the production of the said model has been stopped since it has developed defect. So far the company has not responded.

DON'T PURCHASE PHILIPS TVs and read your warranty card immediately after purchase!
The complaint has been investigated and resolved to the customer's satisfaction.
Philips
-
bad customer service
On July 23, 2007 i purchased a Philips DVD Home Theater System. On Sep 1, 2007 it was no longer working. It would not eject the DVD, would not play or do anything.

I called Philips and was told I first have to mail them the component at my expense and it would take a minimum of 2 to 3 weeks business days for them to send me a replacement. I'm upset because first of all the component should not have problems this soon and I should not have to spend my money returning it. Good Customer Service would have mailed out a new component along with packaging/postal materials for the item that will be returned.
Resolved
The complaint has been investigated and resolved to the customer's satisfaction.
Philips
-
audio not working
DVD Player purchased from Shree Laxmi Electronics, Adajan Road OPP: Bhulka Bhavan School, Surat.

Dealer claims that he is only the distributor of South Gujarat region.
At the time of selling the product he made so many promises about good service, but now he demands Rs. 250/- service charge for any services render to customer even though the product is in warranty period.

I brought the product from nearest Phillips dealer, because he is adjacent to my home. But what a stupid reply from dealer, I don't believe that Phillips, a great company, have such foolish dealer.
They are not giving service even at 2 minutes distance without charge, even a warranty period s in force.

I want company's intervention to resolve grievance.
Philips
-
don't buy thier junk products!
We bought a 32" Magnavox regular ole' tv for $296.79 Model# 32mt3305717 Serial # YA1A0544036205 Jan.08-2006. Fast forward August 3,2007... started we would turn it on 3 times before it would stay on. Two days later it would not do anything. Called Magnavox trying to get some type of compensation on the future repair bill. They will call back in 2-3 business days. Three days later they called and wanted me to fax a copy of the receipt. They said they would call back in 2-3 days. I faxed a copy of the receipt and waited. 2 days later they called and wanted me to "lighten it up and refax it." I lightened it up and got copy of my discover card bill and refaxed both to them. Three days turned into five and they called and said they would only compensate up until 18 months. We were out of luck @ 19 months.

I though Phillips / Magnavox was a good quality product. I was wrong all I got was THE RUNAROUND and a broke tv for $300. $296.79 divided by 19 months $15.62 I rented a tv for 19 months... J-U-N-K , DO NOT BUY MAGNAVOX / PHILLIPS !
Philips
-
spots and lines on tvs philips!
I purchased a 42" Philips Plasma HDTV approximately 18 months ago. I am pleased with the set except for the following. I have burn in on my screen. It was not caused by a still image on the screen but by long exposure from the sun through a vaulted ceiling half round window. The "spots and lines" are in line with shadows that were cast in certain areas of the screen.

I called Philips and they were absolutely no help and I waited 15 min. to talk to customer service , which I was instructed to take it to an authorized repair center. I argued that the owners manual did not warn against long exposure to the sun. They had no comment.

My warranty is out and I am stuck with expensive damage to my TV. I suggest buying a store warranty for any HDTV set. The only electronic store warranty I suggest.

Tony C
Georgia
Philips
-
lack of after sales service and misbehavior by the staff
I had bought 32"Phillips matchline 3yrs ago. We bought the product because of the company's good after sales services. But in last 2yrs the television set has already caused too many hassles. The service engineers took the t.v set to their workshop but have not returned it for the past 2 months. They also suggested replacement of the t.v sets' crucial parts whose cost they said comes upto Rs6000 excluding service charges. The television has not been repaired since. Also,the manager in charge showed lack of interest and behaved rudely. They even challenged us to file a complaint against them.
Philips
-
horrible service - terrible product
We purchased a Philips DVD Burner DVDR75 for $500.00. It NEVER worked properly. The picture transfer was not true to the original and the unit was so sensitive that it would not record if the picture was too snowy. It also crashed while watching DVDs. We were trying to convert personal videos to DVD. We always had problems during the entire time. We would only receive software upgrades and we always had to speak to someone in India. We also had color issues with a Philips TV. The companies service and products are unreliable and the worst to deal with. I will NEVER deal with them or buy another product from them EVER again. Absolute GARBAGE!
Philips
-
worst service and worst product!
1 and half year back I have purchased one dvd hi-fi system of phlips, and within 5 month it got some technical problem, I contacted with service center and they had replaced my dvd. But after 9 month that replaced dvd started showing technical problem (track struck, system hang etc) when contacted the service center on 13/01/07 they told me to submit the dvd. But even after a month they haven't repaired the DVD but raised an estimate of Rs.2100/-. Now I am totally dissatisfied with the quality of such a big brand name. You are requested to consider the importance of this issue and look into it on priority basis. Losing one customer wont effect your business but losing the faith of customers may effect you. Never purchase Philips goods.
Philips
-
worst service given by philips
I have a 29'' philips tv, which has some parts got some problem. I called up philips service center for a service request. After 1 day the technician came saw the tv and told me that he will take the tv for service. So he told me the philips vehicle will come and collect the tv on next day. Next day noone came to collect. So i called the center again and he told me that the vehicle has already left for delhi. So can't be happen today. So he will come and take the tv on next day. Next day when called up got the response that the driver is on leave. So they will take the tv the next day. So i don't know what's the service philips is providing to the customer. In the total ncr region they have just 1 service center and there also these service centers encourage us to give for servicing to outside. So what should we expect from. Philips. This is really ridiculous. I have never faced any problem with any other brand like sony, etc. If any philips executive are hearing just try to keep some faith of the customer.
The complaint has been investigated and resolved to the customer's satisfaction.
Philips
-
philips poor service and crappy made tv's!
If you do a search on 27pt6441/37 you will find complaint after complaint (100's of them) about Philips poor service and crappy made TV's.

Because I thought nothing about looking at reviews like this I was fool enough to purchase Wally Worlds cheap (Always cheaper) products. Well I soon paid for it. went to turn it on to sit back and enjoy a movie and "Snap Crackel pop" I get the old black screen trick! No power nothing! After finding the long lost receipt and paper work I call the 1-888 number only to get put on hold and the biggest run-around from the service reps and his supervisor. I was told my warranty had just run out (18 months). they gave me the closest TV repair man 52 miles. It was the old uhaul uload upay. When I read the similar complaints on Google I new I was Nafta-ed and shafted. Look I know im a cheap @@@@ard but, come on 18 months on a tv? I just gave an old Emmerson to good will that was 13 years old full of spilled dust and broken knobs but still running ...give me a break! I have written a letter to Phlips, and I don't expect much. Maybe I'll go back to the good will and see if my old tv is still there. My advice,review every thing before you buy.
Resolved
The complaint has been investigated and resolved to the customer's satisfaction.
Philips
-
failure tv, poor customer service!
We bought philips 21"tv, model no - 2443 two months back (oct-13-2006) from unilet appliances private limited showroom - cox town, bangalore. with in few days the problem started. suddenly without warning picture/sound goes off. even the personnel who come for the service from authorized service center agrees the piece/model itself is a defective one, which got repaired and delivered to me. this he proved by showing a sticker (contained details where the repair has be done) pasted in the back cabinet of the tv.

After an initial fight with unilet and philips, unilet agreed to replace me a new piece. as I lost trust on philips and asked unilet to replace different brand tv (samsung/sony) but they refused on this and delivered me new philips 21" tv, model no - 2443. so please rethink before buying goods from unilet and philips brand. though the unilet people has replaced me a new piece on dec-15-2006 after a lot of fight, but I doubt how the replaced new piece works...
This review was chosen algorithmically as the most valued customer feedback.
I have bought a 21 inch tv from Harshita Electronics, shalimar garden, ext.-2, ghaziabad (mr.gurcharan singh-9818831646, 0120-2636736) on 12th march 2006, after 5 months it stopped performing and the service center people repaired, but after that till the date it failed to performed well and for almost 5 times it became dead. and the most important thing i...
Read full review of Philips
We are here to help
16 years' experience in successful complaint resolution
Each complaint is handled individually by highly qualified experts
Honest and unbiased reviews
Last but not least, all our services are absolutely free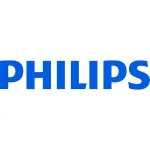 Philips contacts