Payless Car Rental complaints
125
Payless Car Rental
-
car rental - horrible business practices
PLEASE do not rent from this company. I made a reservation online for a car rental to pick up at Orlando Airport; Worse customer service at pick up; dropped off the car a week ago, never received a receipt, kept calling customer service, they never sent me the return receipt to this day and now I see my credit card was charged more than the original amount agreed upon. I WILL NEVER USE THIS COMPANY AGAIN!
Payless Car Rental
-
car rental
I was very disappointed with this company. I will not use them again. Please go with another company even if you have to pay a little extra. I made reservation for a particular vehicle so we can have enough room for our family. We visited Pittsburgh to attend my son's graduation. I made the reservation way in advance. When I arrive at the counter the rep tells me they don't have my vehicle. They offered me something else but would not accommodate our family size. Rep said was nothing she can do and go talk to other companies to see what they can do to for me. This has never happened to me before and really ruined the rest of our day because it put us behind schedule and affected the rest of the activities we had planned. Budget car rental was able to help us after the other companies didn't have what we needed or were trying to take advantage of our situation. Very very disappointed in Payless.
Payless Car Rental
-
payment/high beam light malfunctions
I rented a car from Payless in Hartford CT on 5/12/2017 to drive to Vermont for a wedding for the weekend. the first night was our family dinner and when I was driving back to my resort, the high beam lights were not operating properly. the roads were winding and there were no street lights. I called 10800-354-2847 immediately and was told that someone would get back to me. no one ever did...I continued to call daily until i returned the car on 5/15. my bill was $472.58 and I believe I should have been compensated on my bill because I was not able to go to any of the family functions at night. it was awful that we had come all the way from Fort Washington MD and was not able to attend a lot of the evening wedding events. i was only compensated for the gas. I believe I deserve a lot more compensation. we searched for the hand book and could not locate it.
Payless Car Rental
-
Service
I have rented Nisaan Versa from Payless, 195 Davidson Ave Somerset NJ Reservation number - 04454258-US-4 and travelled to new york on 7th. Unfortunately i lost the car keys on 9th May 2017 at my office location Newyork at 3pm. I called somerset office twice and they dint answer my call and dint even called me back. So i called the payless customer care, they took all my details and contacted the roadside assistance company. They said they will tow the car and replace me with a new car and i will have to pay for the lost keys. I agreed to them and they tow my car next day morning that is on 10th may at 11.30 am. I got a call in the afternoon from the payless corporate office saying that they cannot replace and give me with another car as i have not rented the car from the cooperate rental company.
Among all these situation my rental company doesnt have a clue of what was happening. When i called them they said they cant help me and questioned me back asking why was the car towed. When i called payless customer care they must have all the details where n when i took the car but they dint have any kind of information with them and misguided me and towed the car.

Now its been 4 days since i have not been using car even though i paid the full amount with full insurance for the car.

When i called the somerset office they said they never faced this kind of situation of customer loosing the car keys and ended up car being towed.

When i called somerset office on 10th May afternoon they said they cant help me and gave me another number of their maintenance office number by name Paul and he said he never had a situation like this i will have to travel all the way to new jersey and get a new car or get replacement keys. How can they expect me to travel all the way to New Jersey with out a car and get a new car replacement or new keys. If your services were so limited i would'nt have rented a car from Payless. What kind of options you have for a non local. If i was local i would have travelled by a uber to get replacement keys or a new car. What services do you provide for a non local?

This morning i called the somerset office. They picked up my call and dint help me with my situation and disconnected my call. I called them 4 times now and dint even answer my call.

I called maintenance officer Paul twice he dint answer my call.

Note: I rented car for a week and i used only for 4 days.
Can someone help me with the situation and take proper action of this?
Payless Car Rental
-
customer service
I rented a car on hot wire for 10.00 a day. Online it stated a KIA Rio or similiar so thats what I was expecting. So when I got there I checked out my car only to get outside and the guy gave me a smart car. IMA heavy set woman so I looked at the car and went right back in. I let him know I couldn't really fit in that smallcar let alone my 2 grand kids. He started giving me an attitude because I wanted something a little bigger. Long story short the guy was very rude about the whole situation. I ended up having to pay for that smartcar and for another car for an upgrade. I was not at all happy and wouldn't recommend this place to anyone because of his poor customer service. Retraining for customer service is definitely needed!
This review was chosen algorithmically as the most valued customer feedback.
Returning car and having to wait in to lines i have already complained about getting the car now returning qas painful no ease at all...instructed that they wtote the wrong miles down that i qiukd have to go to the counter across the parking lot to check out...never again i am willing to pay extra for hertz..and the car was filthy and raggedy needed new brakes and sucked gas
Read full review
This review was chosen algorithmically as the most valued customer feedback.
I arrived at Las Vegas on the 03/27 with a reservation for a car at Payless . The agent " Danny " forced me to buy SLI although I am 100% sure that it is not mandatory and that all cars have LI included even in Nevada, but he insisted and continuously lied to me and treat as an idiot, I bought the SLI because I was tired and wanted to go to my hotel asap...
Read full review
Payless Car Rental
-
Angry employee threatening us
i was threatened by a male employee was told to check myself in a threatening tone my friend had to go grab a business card to complain because i was scared then the male employee yanked the business cards from the table and kept yelling for my friend to leave until he called security we were unable to get a business card then the own manager of the hotel lobby came and he gave us one. my friend was filming him yell and yank the business cards so that we wouldnt complain about the fact that he told me to "better check myself" because we were nicely pleading if it were possible to pay 350 cash onstead of woth credit and after making us wait a bit the employee only came back with sayong go to this other place that charges 200. the slight exhaustion in my voice caused him to threaten me and get close to my female friend who filmed him and repeated push me so that he would remember to not do anything stupid. Please respond asap as i am waiting to file a police report if nothing happens. This hapoened around 9:30 pm at the Toronto Hotel crown plaza at the payless car rental little shop on the cornwr of the lobby (by the lester b. pearson airport)
Payless Car Rental
-
Car rental
This is one of the most unprofessional companies I have ever dealt with. I picked up the car 1/1/17 in Reno after waiting 15 minutes at the counter for the agent to finish a personal phone call on her cell. Expedia price (itin #7233440988000) with tax was a reasonable 36.20, but agent insisted on adding the gas option that added almost $40. She said it was refundable if I returned car with a full tank, which I did the next day in Sacramento. Had no idea they charged me the gas anyway until I got back from vacation. Called Reno, they told me to call Sacramento. Called Sacramento, got an argument from a kid dreaming up possible reasons why my price was different from Expedia. Talked to manager (our call was interrupted with a personal call on cell) who said she could not refund gas after 48 hours, call corporate. Called corporate and argued, finally created ticket (559597) and was told they would call in 1-3 days. One week later, I call and they say I have to send them a gas receipt. How am I supposed to do that if I didn't know to save one in the first place? Asked to talk to manager, was told this was the manager's position. Called Expedia, who call Payless, and they lied and said I was only charged the Expedia price. Don't know how this will end, but I know I will never do business with them again.
Payless Car Rental
-
They scammed me
I hate this company, they cheated me and stole my money! Payless Car Rental is not to be trusted.
I rented a car from Payless Car Rental and they said it'll cost me only $100, but when I was about to pay they said I owe them $200. How did that happen? Why did the price change? I had so many questions but they kept telling me I need to pay. They scammed me with that $100 cheap price, I should have known that was too good to be true. I will tell everyone I know not to use this terrible service!
Payless Car Rental
-
Service
I don't usually report on companies but this company MUST be reported. Do not...I repeat DO NOT rent a car from this company! I reserved a car back in Apr 2016 for a minivan because we have 7 people traveling. I got my confirmation and everything seemed fine. We go to pick up van for our family trip and they stated they did not have a mini van for us. As a matter of fact they gave all cars away. We were of course confused. We were there at 8pm to pick up as promised but they did not deliver and was very uncaring about it...like oh well.. We spoke to the manager on duty who supposly went to check on our case but he later came out stating our pick up was July 2 at 8pm. I quickly pulled out my reservation and it was for July 1 @8pm. I almost sure the manager had changed the date on reservation from the company to cover up the mistake... but I had my confirmation. He asked where we were traveling...we said Alabama. He stated he would give us the only car they had and he would call Atlanta so we could get a minivan from there. He picked up phone and called Atlanta. He told us he confirmed and that we could pick up the van from Atlanta at 8am. We drove the car given to us...cramped for 6.5 hours and located Payless in Atlanta. To our surprise they had no minivan and stated they told the gentlemen that last night. He sent of anyway...We are more than pissed. We called the Orlando office while waiting at Atlanta car rental place and a woman who could care less told us its not their problem and we could deal with Atlanta. So when I stated they sent us here with the promise of a minivan. She yelled its not their fought and hung up. Wow! I will NEVER EVER rent from them again. Please keep searching before getting a rental car from these people. They have screwed our whole vacation up. Now we're in Atlanta trying to figure out what to do. Terrible customer service!
This review was chosen algorithmically as the most valued customer feedback.
USBank Credit Card Dispute Case Number: 1903601FEB16 ( USBank Credit Card ending 6127) On the morning of Jan 18 2016 I booked a car rental from Payless at Hotwire for Miles: includes unlimited mileage, Seating: 4 adults, Cargo: 1 large, 1 small suitcase, Models: Kia Rio or similar†Features: Automatic Transmission, Air Conditioning, Air Bags, AM/FM Stereo...
Read full review
Payless Car Rental
-
Cheating
This company is dedicated to forcing customers to buy insurance when it is not necessary to have it.

After talking over ten minutes with the renter told us that we could not rent a car without insurance, and how many people we had also got in a hurry to rent the car and we left deceived.

Finally I rent because I needed and there was more car companies at that time, when I went to take back the car, I ask about insurance and my surprise was that it was not necessary. After several complaints they responded and they said it was not his fault if an agent had cheated me.

So watch out for this company to exploit of foreign customers
This review was chosen algorithmically as the most valued customer feedback.
Reservation made with Expedia (Itin#7121188290305) for a car in Toronto(Pearson Int Airport) for 3 days priced at 145.13 US dollars turned out in the end for a total amount of 402.28 Can dollars. First-251.36 for excess insurance that was obligatory otherwise they wouldn´t give the car (even with that I had to leave a 500 Can dollar deposit) Second-I had to...
Read full review
Payless Car Rental
-
very bad services and arrogant
Payless is making thinks difficult for people booking for one days and force you to pay more. They demanding documents that did not mentioned in their confirmation. When asking to assist to contact relative companies to verify, they just say cannot do anything, it is your responsibilities and not theirs. Very arrogant, they are taking advantages of people along and do not have resources to do everything they demanded so they could charge more.
They may call themselves "payless", in fact, they practice the opposite, "pay more" is their goal. I will not contact this company again for car rental and hope everybody else do the same.
Payless Car Rental
-
Car Rental Ripoff - DO NOT RENT FROM PAYLESS
I am 51 years old and have rented cars in many, many cities over the past 30+ years. Today I discovered that Payless Car Rental is the most corrupt organization that I have ever dealt with.

After my car broke down near Toronto I made an online reservation for Payless who, by far, advertised the best rate. What they don't tell you online is that they have an extra fee for a spouse and that there is a 200km/day limit for the rental.

Just before I even received the car, I discovered their fraud and then attempted to cancel the contract so that I could go to another company. Their "trusted" employee "Malik" refused to cancel the contract and, instead, told me that he was going to charge me for an entire week.

After complaining to Payless' national office (who promised to return a telephone call to me within 30 minutes) I finally received an e-mail trying to justify their fraudulent practices.

Bottom line -- do your best to avoid dealing with Payless. Their staff is obnoxious and their customer service is non-existant. I only wish that I would have had the sense to read all of the other online reviews prior to making the reservation.
The complaint has been investigated and resolved to the customer's satisfaction.
Payless Car Rental
-
Upgrade charge without disclosure
I received a price from Hotwire for Payless Car Rental for around $121. When we arrived at the Payless Car Rental facility, I had about 6 to 8 people behind me with only one agent. I showed him the Hotwire paperwork and he immediately started trying to hard sell me on getting additional insurance but I told him that my insurance would cover the rental but he kept on going about that it wouldn't cover this and that, windows, etc. minor damage, etc. After 4 times of saying no, he finally said OK and that he could put me in a Chrysler 200 convertible. Wow, I told him that would be great. He never once mentioned ANYTHING about additional charges or upgrade or anything to indicate this would cost me more money. In fact the customer in front of me was upgrade (for free) to a VW Jetta so I didn't think anything of it. He then told me they would have to hold $280 or so until I brought the car back but it would be refunded to me. I thought that was pretty high but I had people waiting behind me and appointment to make. I would say about 4 days later I remembered this and looked at my paperwork. It showed that the agent had charged me an upgrade cost of $25 a day for the Chrysler for $125.00 extra. I put in a complaint to Payless Car Rental through their web site but as of this complaint I still haven't heard a word from them. When I brought the car back, the agent I worked with was working so I went to him and explained my issue with being charged $125 extra for this upgrade which he NEVER mention any additional costs at all. I told him that if he had mentioned any type of charge in association with the Chrysler, I would said no way. His response was that I should have known better. He said that he had circled the total cost and that I had signed the form showing the cost. I told him that I thought that was to deposit that he told me about and why hadn't he circled the upgrade cost of the Chrysler since he was being so upfront, he had no answer. He told me he would give me $60 back but I told him no since I shouldn't have been charged the $125 in the first place. He never once disclosed that he was charging me more for the Chrysler. The whole process seemed very under handed and high pressured. Not to mention that you are charging someone an additional $125 a week is dishonest. DO NOT RENT FROM THEM.
Resolved
The complaint has been investigated and resolved to the customer's satisfaction.
The complaint has been investigated and resolved to the customer's satisfaction.
This review was chosen algorithmically as the most valued customer feedback.
Warning, do not use this rental car service. This owner tried to steal money from me twice, once forging my signatures. The vehicles are also crummy and need maintenance. Here is my factual statement as I reported to my bank's fraud department, the Inglewood Police Department, the Federal Trade Commission, and the California State Attorney General'...
Read full review
The complaint has been investigated and resolved to the customer's satisfaction.
This review was chosen algorithmically as the most valued customer feedback.
ABSOLUTE SCAMMMMMMMMMM and THIEVES!!! We rented from Expedia. Upon arrival I was working with an agent and denied extra insurance. All was well until his manager - LUIS ALBERTO (herein referred to as THIEF) - cancelled the agreement, ripped the contract and said - it was mandatory!!! MANDATORY!!! He said check the policy, blah, blah, blah - after 20...
Read full review
The complaint has been investigated and resolved to the customer's satisfaction.
This review was chosen algorithmically as the most valued customer feedback.
Payless accused me returning car late and charged me $200 with no evidence. Many similar complains with the same branch in the past 6 months. Payless is aware the operational failure of wrong time stamps of return cars and insists cost to consumers. Local office won't answer phones and headquarter doesn't care.
Read full review
We are here to help
16 years' experience in successful complaint resolution
Each complaint is handled individually by highly qualified experts
Honest and unbiased reviews
Last but not least, all our services are absolutely free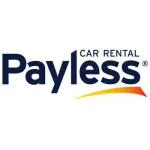 Payless Car Rental contacts