OurTime.com complaints
192
Newest OurTime.com reviews & complaints
Customer service and sign in issues
My card has been declined multiple times, and card is good. I even tried an alternate card, both of which are good. I sent an email without response that I could not join. Tthere is NO number to speak with a person. They warn of fake numbers, and their phone on websiite gives more directions that repeats what's online. I got a discount offer from our time on my email, but after feeding all card info in, it declined again. I don't know what is scam and what isn't.
Desired outcome: I want to sign in AT DISCOUNT offered by email (65% off). I want assurance that it is Our Time and not a scam.
Ourtime, unable to log on or open the app after having paid for a subscription
I'm very upset. I paid for the application and service, and now am unable to access the website off the app on my phone, or on my laptop. Your phone helpline is completely useless. This appears to be a scam of an application for sure. I hate and I mean I hate paying for something that I can't use. I did manage to get to the help section and the pictures below will show the result of that endeavor. This company is a sham so far. I find it ridiculous that I am unable to access the site, especially after having paid for it. Do not purchase the subscription to this site, and I would highly recommend not even using it after my experience it's worthless.
Desired outcome: Either open my access back up or refund my full amount of purchase.
Catfishing on site
There is a man listed as Jim in Shreveport who contacted me soon after I joined site. I was new to site and to online dating and not thinking the military catfishing would be happening here. He immediately moved me to google chat and he did something to inactivate my Our Time account. You can verify this by looking at when I signed in then was off. Now I have had to join again as I could not use my prior purchase. He said he was peacekeepers in Ukraine and was a sergeant major in the army. He needed me to send him $7k in order to take retirement and get out of country coming to Texas.
Desired outcome: He is still on site. I would like him removed.
Is OurTime.com legit?
OurTime.com earns 91% level of Trustworthiness
SAFETY NOTICE: ComplaintsBoard has analyzed OurTime.com and determined that it has perfect credibility and is completely trustworthy, with a legitimacy rating of 91%.
The age of OurTime.com's domain suggests that they have had sufficient time to establish a reputation as a reliable source of information and services. This can provide reassurance to potential customers seeking quality products or services.
Ourtime.com has a valid SSL certificate, which indicates that the website is secure and trustworthy. Look for the padlock icon in the browser and the "https" prefix in the URL to confirm that the website is using SSL.
Our scan shows OurTime.com website is free from malware and phishing activities, which are types of online threats that can include viruses, worms, Trojan horses, ransomware, and other malicious code, as social engineering tactics used to trick users into sharing their personal information.
Ourtime.com has been deemed safe to visit, as it is protected by a cloud-based cybersecurity solution that uses the Domain Name System (DNS) to help protect networks from online threats.
OurTime.com as a website that uses an external review system. While this can provide valuable feedback and insights, it's important to carefully evaluate the source of the reviews and take them with a grain of salt.
However ComplaintsBoard has detected that:
While OurTime.com has a high level of trust, our investigation has revealed that the company's complaint resolution process is inadequate and ineffective. As a result, only 3% of 192 complaints are resolved. The support team may have poor customer service skills, lack of training, or not be well-equipped to handle customer complaints.
Our Verdict: OurTime.com is highly recommended company, but beware of poor customer service. Their 3% Resolve Complaints rating is a cause for concern. We advise using their services securely and reviewing complaints beforehand.
This review was chosen algorithmically as the most valued customer feedback.
On OurTime, common sense flies out the window. So don't assume that only one profile per user is allowed. Nope, you can have multiple profiles albeit with the different email addresses. Perfectly legal and confirmed with the Customer Service. And if this isn't enough, some multiple users share the same user ID. I have a habit of bookmarking profiles and...
Read full review of OurTime.com
dating website
I signed up for Ourtime dating website a couple weeks ago and every time I "try" to log into my account, I get an error saying they do not recognize me. They certainly took money out of my account and then it was like I did not exist. I have tried to contact them via email multiple times and the reply with a generic reply. This has been a horrible experience and now 2 weeks later, I just want a refund and never have anything to do with "Ourtime" again.
Desired outcome: JUST GIVE ME A REFUND
Ourtime
Messages started showing as if 2 different profiles with the same person. I deleted 1 of them and now they are both gone and I cannot retrieve. Email from OurTime advised I received a message from the person at 10:43PM last night but OurTime stopped allowing me to view the messages prior to that time. I think it has to do with my deleting what I thought was a duplicate but I can't get any assistance. I'd really like to continue communicating. Any way to UNdelete what I deleted?
Online dating service
Today is Monday July 11, 2023.

On July 8 I registered for a subscription to OurTime. At no time during the registration or payment process was it stated that a mobile phone was required for verification purposes.

When I looked at the site "free", all was well. As soon as payment was made verification by mobile number was required! Because I do not have a mobile number, I am now locked out of the site as every time I try to sign in the site automatically goes to a verification screen.

Contact with OurTime has been tried with [possibly bogus] phone numbers (only a fast beep occurs) and via their contact screen - there has been no response! A FULL REFUND OF MY SUBSCRIPTION IS REQUESTED due to no mention of the mobile number requirement during registration or payment screens and being locked out of the website.
Desired outcome: Full refund of my subscription fee.
Our time online dating site
I paid my subscription to Our Time over a week ago and I am not at all happy with the availability of the site. I have tried to log on several times, every day and I estimate that 90% of the time I have received the following message:

"This site can't be reached www.ourtime.co.uk took too long to respond".

I have, as suggested to me, checked the connection and tried reloading/refreshing several times. It is very frustrating. I ran a troubleshooting diagnostic and the result was

"resource(www.ourtime.co.uk) is online but isn't responding to connection attempts".

I have been successful several times late evening/night time but this limited access is not acceptable and I feel I should be refunded at least 50% of the subscription fee as I cannot access the service for more than 50% of the time!

I look forward to hearing back from you regarding this situation and receiving my refund.

Yours frustrated and disappointed

LW
Desired outcome: I'd appreciate and response and a refund.
Cancelling in april and you are still billing me in may and june and it shows on the site I am not a member
I started our time beginning of april and cancelled it after 3 or so weeks, if had a cancel at the top of our time if you did not want to be in it anymore, I did this. A week later I went into our time to check to see if the cancellantion worked and it ask me for my information like I was a new client so I assumed it worked.

You have been charging me for my time which I cancelled in May and June which I have not used and it shows me I am not a member of please refund my money and stop billing me since you no longer show me as a member and I do not want to be a member I do not like your site.

I am not a member and you are charging me please stop and refund my money

sheila grillett
Desired outcome: refund my money, you have charged me may and june and I cancelled in April and it shows I am not a member and you keep charging me
Money extorted by our time participant
Around March 19, 2023, I met Jack Allen Holmgreen. We progressed to talking by text and email. He represented himself as working in Turkey, routine for him. We became closer through texts, emails and phone conversations. This had become a romance despite never having met; only exchanging photos and as stated above. Then he reported he lost his wallet with no recourse and that his Apple MacBook Pro Laptop crashed and the Apple Store in Turkey had only keyboards in Arabic. So I bought him a new apple laptop, per his pleading request, shipping it insured overnight. Total expenditure for this was $1,916.00.

Now, he was afraid of running out of "minutes" on his phone and had me buy 2 $500. gift cards, photograph and send the photos to him. TWICE.

Next, he said he needed $12500. in order to get his shipment of goods home to the US (Chicago, I was told). I told him I didn't have that kind go $$. He settled for $5300, which I wire transferred to his bank, "Centennial Bank", in Texas. I have the routing and account numbers. Total into me was now $8278.00. Then he begged me for more... Please prevent this con man from swindling other unsuspecting women. I also have a copy of his passport, which he provided as a gesture of trust

He does own property in Hunt, TX. His DOB is 3/7/1955.
Desired outcome: Recover the $8,278 owed me.
On line service for ourtime
I restarted my subscription with our time. I had a prior subscription under another email address ( [protected]@gmail.com) but the same phone number

When I restarted the subscription I used a different email address ([protected]@aol.com) phone number is [protected].

For the past 3 days I have attempted to get into Ourtime . I have sent numerous messages to Ourtime I AM NOT ABLE TO GET INTO OURTIME when I am asked to verify with my phone number it will NOT let me into Ourtime because the phone number is already in the system

If you cannot resolve this return my money

To Marianne L Goncher
Need to change my phone number
3/3/2023 Every time I try to go into my account it goes straight to my phone number, the problem is that's my 'OLD' PHONE NUMBER! There is so way for me to change it from there. So that leaves me writing you here.

USER: AngelBaby78

OLD: [protected] Monterey CA 93940

NEW: [protected] Pacific Grove CA 93950

SO I CANT VERIFY ITS ME TO GET ON AND PAY TO GET STARTED

And by the way, I have been a member off and on for many years with no problems. So I would truly appreciate this handled in a timely manner.

Thank you, KD Taylor

[protected]@aol.com

[protected]
Desired outcome: Change my phone number to the [protected] and of course the 50% off I was promised to come back would be great.
My being unable to get into site.
After joining this site, after a short while I could not get into the site and it got fixed within hours. The second time I couldn't get in, it was fixed the next day. From the beginning of February, I called every day and was told I simply had to wait as once my problem was handed over to tec, they whoever they are had no control. Recently,I had no choice but to ask for a refund as I could not get into the site. The service is absolutely disgusting! I every day still get requests on the site wanting to meet me. Although the service is horrible, I want to get back on this site.
Desired outcome: To be back on the site
Cannot get into site.
Over a week ago, I could not get into the site so I called. It is over a week now and this is deplorable. This happened a few times before and within hours it was fixed. Now, I am still unable to get into the site. I would ask that the problem be fixed immediately. I received notification from Ourtime that I have many messages and likes. Every day that I called I was told it would be fixed the next day. What kind of service is this that when I call, I give the same complaint and am told the tech people have been given my ticket. Please show me good service please.
Desired outcome: That I be able to get into the site immediately.
Not getting an answer to a comment I sent an email not long ago
I sent an email, about a week ago, on you first page it shows a 25% discount, & the 6 months option is the one I choose it was for $12.08, on next page price was twice as much, I can't afford twice as much, & I don't understand why price went up from the one to the other, it should be same on every page, & a person should not have to pay 3 months at the top, if they want to only pay month to month, they should be allowed to pay month to month, I would like an answer this time, If your site is going to do this then you ad is being false with people, & you should do better, & even offer free messaging instead of us having to pay
Desired outcome: I'd appreciate a response soon.
Do not renew my subscription to our time and refund $141.75 that appeared in my account on 9/13/2022
On 9/13 I was charged $141.75 for a renewal of my subscription. I believe I told them that I found someone in April and did not want my subscription renewed. Please refund these monies.

If you look into my profile you will see that on 2/23/22 I cancelled my subscription and told you to cancel my auto renewal.

I had purchased Our Time on line. I believe I used my Wyndham Rewards Visa card ending in 8997, probably in 8/21.
Customer Service
I can't login or change my password! I've tried for two days. You can't call on the weekend, and they didn't call me back Friday after leaving a phone message on Thursday. I can't find a customer service e-mail anywhere. I've wasted literally hours of my weekend, continually trying to login or change my password. There is no customer service!

[protected]@gmail.com
Desired outcome: Fix it for me!
Ourtime
This site is just a massive money making con and should NOT be allowed to advertise on national tv.

All the women's profiles are either computer generated or have been made up by women who work for Ourtime.

When I complained to them, about this, they blocked me from using the site but left my profile on there and are still charging me a monthly subscription!

Don't join Ourtime, it is just a complete waste of time and money
They have maybe 1% of real profiles on Ourtime
If you are in your 40's, 50's or 60's and you really want to be with a younger woman, try J4Date.club

- I met my g/f there. She is 17 years younger than me, but we have been happily together for two years. You won't find a younger woman on Ourtime (except of con artists and catfishers), so don't waste your time and don't feed Ourtime crooks. They make money on fooling people and billing them for long-term membership when they sign up for free trial or for one month. It's unwise to trust them with your bank details.
OurTime.com
I opened an account with OurTime.com on Friday July 15, 2022 soon after 15 mins of being on the site I was not happy with the site I called immediately no response so now I'm emailing this company wanting a full refund of my monies I paid. Please cancel my membership asap! Any questions or concerns you have you can contact me on my cell at [protected]. I no longer want this membership I have no use for it and today's date is Saturday July 16, 2022 at 12:25 pm.
Collect Your Trust Badge
Be recognized for outstanding customer service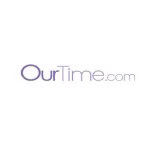 OurTime.com

contacts
We are here to help
19 years' experience in successful complaint resolution
Each complaint is handled individually by highly qualified experts
Honest and unbiased reviews
Last but not least, all our services are absolutely free