Overview of Ashley Madison customer experience
Ashley Madison, the infamous dating website, has been plagued with numerous consumer complaints. The site has been accused of using fake profiles to lure users into purchasing credits, which are required to communicate with other members. Additionally, the site has been criticized for its lack of security measures, resulting in a massive data breach in 2015 that exposed the personal information of millions of users. The company has also faced legal action for its deceptive practices and breach of privacy. Overall, Ashley Madison has a tarnished reputation and is not recommended for those seeking a trustworthy and secure online dating experience.
Ashley Madison complaints
114
Newest Ashley Madison complaints
Complete garbage ashley madison
How long does things take ? You keep up the people spamming and wanting money but temporarily ban the good innocent people . also how can you add the rule "repetitive behavior" I can't even get myself ONE account in peace. This is the only site I can find that is for married people to sneak on but the people that run this site must be super lazy get off urbutt and go through ur messages or hire more people and change ur rules for suspension
Desired outcome: faster replies
Cancellation
I have never been able to cancel my subscription I was locked out of my account. Despite trying old and current password, I could never log in. I tried to cancel my account a while back by reaching out to american express. Still nothing, you have charged me now 7 months of inactivity with no response to the emails I sent to your support, I would really appriciate if you finally could cancel my subscription as of today as well as some form of financial compensation for these & months where you took no actions. I will give you a few days before I file a complain with the bbb. Thank you
Claimed loss: 7 months subscriptions
Removal of my ban and my account reinstated
They randomly suspended my account when I decided to give out my number so I could arrange a time and place to meet…at least that's what I figure MAY have gotten me suspended? I've emailed AM over and over asking what I did wrong so my banned status can be removed but no one answers…ever. It's just some boiler plate reply….no humans from customer support. Im a real person, not an escort and I'm not even having an affair! Can anyone help me?
Is Ashley Madison legit?
Ashley Madison earns 77% level of Trustworthiness
SAFETY SUGGESTION: ComplaintsBoard has evaluated Ashley Madison and determined that it has an excellent credibility, highly trustworthy level of trust, with a legitimacy rating that is more or less around 77%.
We found clear and detailed contact information for Ashley Madison. The company provides a physical address, 17 phone numbers, and email, as well as social media account. This demonstrates a commitment to customer service and transparency, which is a positive sign for building trust with customers.
Ashley Madison has received 2 positive reviews on our site. This is a good sign and indicates a safe and reliable experience for customers who choose to work with the company.
Ashleymadison.com has a valid SSL certificate, which indicates that the website is secure and trustworthy. Look for the padlock icon in the browser and the "https" prefix in the URL to confirm that the website is using SSL.
Our scan shows Ashley Madison website is free from malware and phishing activities, which are types of online threats that can include viruses, worms, Trojan horses, ransomware, and other malicious code, as social engineering tactics used to trick users into sharing their personal information.
Ashleymadison.com you are considering visiting, which is associated with Ashley Madison, is very old. Longevity often suggests that a website has consistently provided valuable content, products, or services over the years and has maintained a stable user base and a sustained online presence. This could be an indication of a very positive reputation.
Ashley Madison website is deemed to be popular and indicating that it receives a high volume of traffic. It is important to be cautious when using a highly trafficked website, as it may be a target for cybercriminals looking to exploit vulnerabilities or steal personal information.
However ComplaintsBoard has detected that:
Ashley Madison's complaint resolution process is inadequate and ineffective. The support team lacks customer service skills, training, and resources, resulting in only 4% of 11 complaints being resolved.
Ashley Madison protects their ownership data, a common and legal practice. However, from our perspective, this lack of transparency can impede trust and accountability, which are essential for establishing a credible and respected business entity.
Complaints Board has received reports that the website may be a possible fraud. To protect yourself, consider using a different website. If you find that the website is indeed fraudulent, report them to us, to help protect other consumers.
We conducted a search on social media and found several negative reviews related to Ashley Madison. These reviews may indicate issues with the company's products, services, or customer support. It is important to thoroughly research the company and its offerings before making any purchases to avoid any potential risks.
Our verdict: Ashley Madison is safe to work with, and you can proceed with confidence when using their website. However, their 4% Resolve Complaints rating is concerning. We recommend approaching their services with caution and reading reviews before making a decision.
Account suspension
I opened my account and submitted a single photo and within hours was suspended even though I only messaged two people seeing if they were interested. I followed the conduct code completely and prefer to keep contact to the site. All of this happened today and I'm getting more and more upset because even the link to appeal the suspension is down. I've tried this site before and they keep locking my account BUT KEEP THEM UP. I've seen my own photos used on other accounts. It's disgusting behavior as a company.
Desired outcome: Id prefer to just have my account unlocked so that I can appeal to have the others with my photos deleted as well as well as use the services.
This review was chosen algorithmically as the most valued customer feedback.
I signed up a couple nights ago. My profile was fine, images were sfw, profile was short and to the point. I received a message from someone so checked the app. Magically I was suspended. I received an email saying I was suspended for violating the terms. "Soliciting". Exactly where was I soliciting when I had been there for 5 minutes? I appealed it by...
Read full review of Ashley Madison
My Experience with Ashley Madison: Pricey, Bogus Profiles, but Real Women Looking for Passion
So, let me tell you about my experience with Ashley Madison. First off, let me warn you that it can be pretty pricey. When you buy credits, which can cost around $3 each, you can use them to contact someone. But here's the thing: women don't need to buy any credits. It's only the men who have to do all the contacting. And let me tell you, it can be tough to find real women on here.

When you first sign up, you'll get bombarded with connection requests, emails, and winks from young women with beautiful pictures. But don't be fooled - these are bogus profiles and bots. It's pretty obvious, and you'd have to be pretty naive to fall for them. Thankfully, they do lessen after a while when you don't respond to them.

When you do start contacting women in your area, you'll notice that most of them don't have pictures or have them hidden. But there are real women on here, mostly middle-aged women who aren't getting any attention from their husbands. If you're willing to pay the $59, you'll get 20 chances to contact someone. Just be warned that if your credits run out, you won't be able to communicate with anyone anymore.

Despite all of this, I have actually met two women on here in real life. One of them was really nice, and we had a great time together. The women on here who are real are looking for passion and romance that's missing from their lives. Most of the men, on the other hand, seem to be looking for just sex. But there is a middle ground, if you're willing to look for it.

My advice to you is to not send naked pictures of yourself via Ashley Madison. Wait until you're talking to the woman off of the site, and only if she wants to see them. Most of the real women on here won't be interested in that kind of thing.

Overall, Ashley Madison can be pretty expensive, and they try to trick you into using your credits with bogus profiles and requests. But if you take the time to suss out the real women on here, you might just find what you're looking for. Just be careful when you sign up, and make sure you don't leave the default settings on for them to automatically top off your credits and charge extra for mobile devices. It would be nice if they were more honest, but I guess it is what it is. And just remember - if a woman contacts you out of the blue, she's almost certainly bogus.
Ashley Madison Review: A Clever Scam Designed to Take Your Money
Ashley Madison, or AM as it is commonly known, is a website that promises to connect you with like-minded individuals for discreet affairs. However, my experience with this site has been nothing short of a complete scam. The site is designed in such a way that you are forced to spend at least $50-100 before you can even connect with real people. It's a clever tactic, but totally unethical.

Most of the profiles on the site are fake and run by employees just to get you to spend credits. It's rare to find a real woman looking to hook up in the first few weeks on the site. I had a few 'favorites' in my list, but they were obviously fake since they were on the site almost 24/7. It's just different employees using the same account to keep threads going. The email conversations with them go nowhere.

When a 'real' woman interested in you does contact you, it's easy to tell since they have something interesting to say. The fake ones will ask stupid questions like "are you on your computer now" looking for you to reply to burn credits or burn chat time. Every email you send costs money, even replies to an existing thread. Another tactic they use is to delay email responses for about 12 hours unless you pay for the 'priority man' feature. It's a clever anxiety-driving tactic they design in.

I also noticed once that mail I sent to a person never got delivered and also never was shown in my 'sent' box. This was verified since that person was real and replied to a subsequent note. If you delete your profile, it costs $19. Deactivating is free, but then you are on the site forever. If you spend the big bucks for their $250 affair guarantee, watch out. They claim money back if you don't score, but if you attempt to claim it, they send a physical check to your home address. They know full well that any attached man would never do that.

You are better off taking $100-200 and lighting it on fire in the driveway. These marketing geniuses are complete scoundrels who are very good at taking your money. I eventually did meet women, but not until hitting the ~$100 threshold. Gee, then the fake women have been figured out and ignored, and my search results just kept getting better. It's amazing how that works. All by design. (I design software for a living)
Ashley Madison Review: A Waste of Time and Money for Men
I was on Ashley Madison for a good three years, being extra careful because I am single and was looking for a single or divorced friend with benefits situation. I was feeling lonely and had tried the more traditional dating sites like Match, Christian, and POF, but they were all a farce. The entry cost of Ashley Madison is quite excessive, considering the support they provide. I assume it's a minimum of $100. To write to a person, it costs $5.00, and the system is defaulted to put a priority checkmark on the email as priority for $5.00 ($10 per contact). If a member writes you "collect," and you click on it, it's another $5.00 for them to say, "sorry not interested" because there is no way to communicate it without a charge or blowing the contact off.

I found that the vast majority of women who wrote to me were prostitutes, scammers, and "sugar babies." They were quite good at responding to scammers or illegal activities. However, they only returned $5 of the $20 or so it cost me to discover that I was dealing with a Nigerian scammer (most of my membership). It cost me about $300 to meet one nice woman who was married to a husband with borderline personality disorder and needed me more as a friend than as a lover (three hundred dollars to enter the friend zone).

I put my same ad on the local Craigslist, weeded out the scams, and within a couple of weeks, I found a woman who met my needs. Her husband died in an accident, and she needed an adult and a lover in her life as she worked through the issues. I needed someone who understood that I had lost my job and was not financially available (or physically available - I am taking every odd job I can find to eat). It worked much better, and we have had considerable respect.

Unless you live in a major urban area, Ashley is likely to be a waste of time and money (at least for men). The real women looking for lovers are quite small, so they have the pick of the litter. Unless you are exceedingly tall, handsome, and pretty much the kind of jerk guy that always gets laid anyway, you are unlikely to meet anyone worth your time.

Lastly, most of the women on here are likely to have multiple partners... wear a condom! The women most men are looking for will pick one guy and get off the site quite quickly.
To Ashley Madison or Not to Ashley Madison: A Regular Guy's Review
I'm a regular guy who's been thinking about giving Ashley Madison a try. I've read a lot of reviews on here, and I have to say, I'm a bit confused. Some people seem to think it's a complete waste of money, while others swear by it. I think a lot of it comes down to your expectations and where you live.

Let's be real here, if you're an older guy who's overweight and expecting to hook up with hot 25-year-olds, you're probably going to be disappointed. That's just not realistic. But if you're like me, a 48-year-old guy who's in decent shape but not exactly a ladies' man, there's still hope. I've had some success on Craigslist and Tinder, so I'm thinking maybe Ashley Madison could work for me too.

I live in Austin, TX, and there are plenty of hot, available women here. Some are attached, some are not. I'm not necessarily looking for someone who's married or attached, but I'm also not looking for a relationship. I just want a friend with benefits or a one-time hookup. And I don't want any drama or someone who's going to get attached and start talking about leaving their partner.

That's why I'm hesitant to believe all the bad reviews I've read. I think a lot of the guys who are complaining are older, married, and not exactly exciting. Of course they're not going to have much luck on a site like this. And I do appreciate the warnings about the high cost of chatting and the way they keep charging your credit card. But there are ways around that, like using a gift card.

I recently saw an episode of Amy Schumer where she had the founder of Ashley Madison on as a guest. He was bragging about how successful the site is, but he didn't seem to care about all the negative reviews. That says a lot to me. But even with all the warnings, I'm still considering giving it a try. If I can get just one hookup or a short-term FWB with a hot chick who's not crazy, it'll be worth the $49.
Ashley Madison Review: A Scam Site with Fake Profiles and Dirty Tricks
I was curious about Ashley Madison after reading an article about a woman's experience on the site. So, I decided to sign up and see what it was all about. At first, I was excited because there seemed to be a lot of potential for meeting new people. However, after spending some time on the site, I realized that it was all a scam.

One of the first things I noticed was that there were a lot of fake profiles created by Ashley Madison. These profiles seemed realistic, so I tried to initiate contact with some of them. However, I quickly realized that this was a dirty trick to get me to spend all my credits. After sending a paid message, I never received a response.

Another trick that Ashley Madison uses is sending priority messages from members with profiles that seem real. However, to respond to these messages, it costs credits as well. Again, I never received a response after sending a paid message.

To make matters worse, I started receiving messages from other members with profiles that seemed real. However, they asked for my personal email to communicate easier and avoid using Ashley Madison credits. This sounded like a good idea at first, but it turned out to be another scam. After a few exchanges of messages, they asked me to sign up for a voucher credit website that required a credit card on file. I knew this was a scam, so I said no. They stopped communicating with me immediately.

As if that wasn't enough, I received hundreds of messages every week from fake profiles all over the world. After several weeks of communicating with hundreds of "members" on Ashley Madison, I have not found one genuine profile yet.

Looking back, I realize that I was naive to believe in the article I read. Upon rereading it, I realized that it was probably created by Ashley Madison. There were details that a cheating wife would not reveal on the internet, and the story was extremely well-written to attract readers from beginning to end.

In conclusion, do not waste your money on Ashley Madison. There are no real women on this website, only fakes.
AshleyMadison.com Review: A Scam Site with Bots and Scammers
I have to say, I was pretty excited to try out AshleyMadison.com. I mean, who wouldn't be? The idea of meeting up with someone who's looking for the same thing as you without any strings attached is pretty enticing. However, my experience with the site was less than stellar.

First off, let me warn you that this site is not a membership type. You have to buy "credits" to keep texting and receiving texts from other parties. And let me tell you, those credits add up quickly. You're paying around $5 for every single message you type. So if you're not careful, you could end up spending a lot of money without even realizing it.

But that's not even the worst part. The majority of the ladies on the site are bots. Yes, you read that right. Digital robots. They're virtual ladies created by the owners of the website that will text you and keep making you questions only to make you text back and spend your purchased credits. And on top of that, there are real scammers on the site as well. They won't last long, but they'll last long enough for you to have texted them and spent your credits before their username is deleted by the staff. So it's your loss.

And if that's not bad enough, the site also runs some scammy practices. When you run out of credits, not only can you not text the people you've initiated a conversation with, but you also can't read their texts to you. You'll receive a notification that the contact has messaged you, but in order to read the message, you'll need to purchase more credits.

But wait, there's more. When you first sign up, they offer you a first-time discount on credit purchases. You go ahead and select your plan and go ahead with payment. It's only on the very last step when they charge you a "one-time fee" for the "Mobile App" of $29.99. And when you run out of credits, your only option is to buy a package of credits. Not as you need, but a package. And the cheapest package of credits costs $89.

And let's not forget about the chat. It's very restrictive. You can't send pictures, you can't see when was the last time your contacts logged in, you don't know if they've read your texts, and you don't know what time of the day each text was sent/received. This information is very important and needed, especially when hanging out on a chat.

So, in my experience, $90 lasted only 45 minutes, and I was able to contact less than 15 ladies. Only three of them turned out to be real, but by the time they replied to my initial messages, I was out of credits. And in order to be able to continue the conversations, I would need to buy another credit package, but this time for the regular price of $90.

In conclusion, I would not recommend AshleyMadison.com. It's a scam, plain and simple. If you want to meet up with real people, look elsewhere. AdultFriendFinder.com has proven to be the best available option and is also the largest in the world.
Ashley Madison Review: A Scam Artist's Way to Bilking Men and Getting Rich
This website is like going to a bar, but you gotta pay for it and get nothing in return. Here's what you'll notice if you think I'm just an ugly guy with no charm and have an axe to grind, and buy credits anyway:
1) After you start your account, but before you buy any credits (and especially if you seem to be dithering, thinking about it for a long time), you will get many "Collect" messages, which you, of coarse, need credits to open. This, even if you haven not posted a photo or any info at all. Really? Are there that many desperate women out there that they glom onto any bit of hope for a man? Are there 100s of women for every man that creates an account? Judge for yourself.
2) After you have paid for credits, you will begin receiving those collect messages, but with pictures of fabulous young women with flowing long hair, beautiful eyes, stunning bodies. This is to get you to open the collect message, lose 5 credits, and see the useless one line message sent by ashley madison. They picture your credits as milk that should spoil with time. If you sit on them, they give you incentive to use them up and buy more. Don't answer collect messages is my advice. You'll learn this, if you chose not to heed my advice. A few examples of some of the bogus messages I have personally received: "I think I have a good imagination. How does it look with you?". "How has been your experience with ashley madison so far? For me, so far, so good." "You live in Smithville?" What's odd about this last one is, I do, but I quickly changed my town to a nearer large city (within a minute or 2 of creating the profile, while this collect mail came a week later), thinking I would get more responses, so the only people who would know I was in Smithville are the employees of ashley madison. CAUGHT.
3) As you do get to the end of your credit supply, suddenly a flurry of interested girls in your mailbox. My advice: quite this site while you're only $60 in the hole, and don't fall for this scam.

IF you are still desperate enough to try this website, go with the intro offer. DO NOT plunk down more money thinking you will get more privileges. You will be angrier with yourself afterwards, and can always buy more credits later, if you believe my advice is wrong. Also, to convince yourself, put in the languages spoken category of your profile that you also speak Swedish, and see how there are suddenly 30 or 40 people in your small village who not only speak Swedish, but want a man on the side.
The creator of this website is just another scam artist who came up with a way to bilk men and get rich on it. The CRTC does not, unfortunately, have any jurisdiction over internet website content.
Ashley Madison Review: A Cleverly Thought Way to Rip Men Off
Ashley Madison (ashleymadison.com) is a website that has targeted the weakness of men, their polygamous nature. It is a site where men can find women who are willing to have secret relationships with them. However, before you consider signing up, there are several things you need to keep in mind.

Firstly, only men pay for using the site, which is unfair in a world where everything is supposed to be equal. This probably tells a lot about how Ashley Madison operates. Maybe the majority of women don't wish to have a secret relationship at all, and to attract whoever is left out, they have possibly made it free for women.

Secondly, how are they screening the women? To test this, I made a fake profile and was utterly shocked to see the number of men who sent proposals to meet me. Some men are really desperate for sex, and no wonder why the flesh market thrives so well. A few had even sent me naked pictures of themselves. If you are one of them, go and take it down. You don't know when Ashley Madison will get hacked, and how your picture could make your family heartbroken.

Thirdly, the women ratio is very, very low. I actually liked three women profiles and sent them my message. It cost me like 5c+5c for each message. By default, Ashley Madison enables something called priority message, which is nothing but a flag that gets shown on the other side. If you use a credit card, they also upfront load you with 19.99 for things you don't want. A cleverly thought way to rip men off. Coming back to the messages I sent, these women probably got tens of messages from people like me. It also means I have to reach out to many to get a proper response from at least one. You do get a response for say wink message (free message), however, all responses are standard ones a woman can choose. When she does, you get a collect message which you cannot read without being a paid Ashley Madison member. Again, a con job.

Lastly, many women I saw were either escorts, came on the site for checking how it would be, or completely fake ones like the other one I created. Now when you send those priority messages hoping to get laid, how do you know it's not one of the profiles a man has created just to have fun? Think about it, folks.

I need not have written a detailed review here. However, the fake profile I created taught me a lot about how it looks from the other side. I was hoping to get a response from a woman and expecting at least I could chat with her. After I saw the other side, I came and removed my man's profile. It's a fake service designed to loot men. Feel free to waste your money there or instead take your spouse to a nice dinner. Maybe we have to work on rekindling our relationship with a partner we trust instead of reinventing the wheel all over again and getting conned and hurt in the process.
Ashley Madison Review: A Scam Site with Fake Profiles and Expensive Credits
I recently tried out Ashley Madison, and let me tell you, it was quite the experience. I was initially intrigued by the site's promise of discreet affairs and the ability to connect with like-minded individuals. However, after spending some time on the site, I quickly realized that it was not all it was cracked up to be.

First of all, let's talk about the reviews. I was skeptical when I saw a few 5-star reviews that seemed a bit off. One guy was ranting about Christians, and another was wondering why cheaters don't like getting cheated. It didn't make sense to me. But then I realized that most of the positive reviews were from women, which makes sense since they don't have to pay anything and can choose from hundreds of men. It's like standing on a street corner with a sign and getting 5 stars for it. The few guys who gave it 5 stars acknowledged that it was a scam, so I don't understand why they gave it a high rating. It's all very strange.

Reading between the lines of the best reviews, it seems that the few real women on the site are bombarded with messages. You have to completely expose yourself to get noticed, and even then, you have to burn a lot of credits (money) for a minimal chance of success. And to make matters worse, many of the women you're communicating with are fake profiles created by Ashley Madison to get you to spend more money. It's a real mess.

I got burned by Ashley Madison, and it was expensive. I also had a bad experience with another site called adulthookup.com, which I would advise you to stay away from. After the hack, I was relieved that I only purchased the cheap package, so my losses were minimal.

The scam on Ashley Madison is that you have to purchase credits, and then they use all kinds of gimmicks to get you to spend them. For example, they have a "wink" feature that is free, but if you use it, you'll get a response saying that you have to write a message instead, which costs money. They also have pop-ups indicating that someone wants to chat with you, but if you respond, it costs money. It's all very sneaky.

As someone who works in QA, I noticed a lot of inconsistencies in the search results. The lists of women would change from day to day, which was suspicious.

My advice to anyone considering Ashley Madison is to keep looking. Don't let your ego get the best of you. There may be a legitimate site out there, but this is not it. And if you're tempted, remember that the hackers who breached Ashley Madison showed that there are only a couple hundred real women on the site. The "hot babe" you're talking to could very well be a fat, hairy, dumpy guy. It's not worth the risk.
Finding Fulfillment Outside of Marriage: My Experience with Ashley Madison
I've been married for a little over 11 years now, and while I love my husband and our two kids, I have to admit that the passion between us has faded over time. It's not that we don't love each other anymore, it's just that life gets in the way sometimes. When you have kids, it's hard to find time for each other, and when you do, you're often too tired to do anything other than sleep. I have a high sex drive, though, and I need more than that to feel fulfilled.

At first, I thought I had two choices. I could either leave my husband and try to find someone else who could satisfy me, or I could try to find a way to meet my needs outside of the home in a way that wouldn't hurt my family. I didn't want to leave my husband, though. I love him and our kids too much for that. So, I started looking for other options.

That's when I discovered Ashley Madison. It's a website that's designed specifically for people who are looking for affairs. I was hesitant at first, but I decided to give it a try. I created a profile and started chatting with guys. It was exciting to talk to someone who was interested in me and who wanted to make me feel good.

I've been using the website for a while now, and I have to say that it's been a lifesaver. I use my work laptop to access the site, so my husband has no idea what I'm doing. I chat with guys, do webcam chats when I can, and I've even met a few men in person. I know it's not the most moral thing to do, but it's what I need to feel fulfilled.

I'm very selective about who I meet, though. Some guys are lazy and boring, and they just send copy-and-paste messages to everyone. Others are creative, funny, and interesting, and they take the time to get to know me. I find that if I stick with the second type of guy, I can trust them more.

I know that what I'm doing isn't right, but it's what I need to do to stay sane. I love my family, and I don't want to hurt them. I just need a little something extra in my life, and Ashley Madison provides that for me. If you're in a similar situation, I would definitely recommend giving it a try. Just be careful and make sure you're selective about who you meet. You don't want to get caught and hurt your family.
Ashley Madison/won't provide the information needed to change my password
On June 7, 2023 I tried, in vain, to change my password. I was told I would be sent a code to effect the change and when this 'code' arrived, I hit the password 'reset' button and was sent to a page of womens' profiles. THIS HAPPENED 7 TIMES. I tried calling (4 times) and was told that there was no one available. I want to cancel this 'service', for lack of a better word, due to the unresponsive nature of this so-called subscription.

USER NAME: slpwlkr
Desired outcome: Cancel and refund my money,
Account Suspension
I am a genuine, real lady who created a new account with Ashley Madison. I was on for a few months, then all of a sudden my account was suspended. I created a new account and after less than 2 months, my account was suspended. I've emailed [protected]@ashleymadison numerous times with absolutely no response. I created a new account again, uploaded a picture, started my bio, then all of a sudden the account was suspended. My first two accounts did quite well with messages and conversations so I know AM was making money on the men.
Desired outcome: I would like my account reinstated, or at the very least an explanation and how to resolve the issue.
Paid for Credits Account Suspended
A couple of days ago I signed up cause the wife and I decided it would be fun. This morning I finally caved and bought credits to actually message women. Then my account got suspended. I tried logging in through the website and my IP address has been blocked. Seriously glad I only paid 13 for the 50 promo credits...but seriously how the hell are you going to block/suspend my account without even giving me an opportunity to use your service?
Desired outcome: Give me my money back.
Member credits
This company charges outrageous prices for credits to which they give no instructions as to how they are spent. I was not aware they charge, by default, a premium message rate and you have to physically choose normal message. Needless to say I burned through credits unknowingly and come to find out all of the ones I contacted were bots. This site also throws fake accounts at you hoping to get you to use credits to receive messages. When requesting a refund they offered to prorate my 8 credits back and would not provide anything other than an automated email. Scam!
Desired outcome: Want a full refund as the site is misleading
Purchasing credits
Ashley Madison is the biggest scam I have came across and the worst part is despite of so many support messages and email, and getting NO RESPONSE.

Firstly, I bought $64.99 credits, and they charge one-off fee for mobile service which is $24.99 and charged me in total of $89.98 for 100 credits.

I have had received few messages and I collected it for 5 credits, and realised they were scam. After which, I tried to respond to see the ones which seemed reasonably legit profile, and without my attention they were sent as 'Priority Message' which used 13 credits.

Within 5 minutes, my credits were all gone and fake profiles kept messaging me. So then I tried calling them but there is no contact number provided. I then tried to email them several times but no response.

Instead, after all this Ashley Madison had audacity to temporarily suspend my account. WORST COMPANY EVER! Female users don't spend money while the male users do to view and send messages from fake profiles.

WHAT A JOKE!
Desired outcome: Hopeful to get my refund back and some response from Ashley Madison team.
Collect Your Trust Badge
Be recognized for outstanding customer service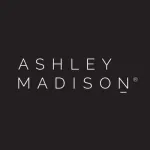 Ashley Madison

contacts
We are here to help
19 years' experience in successful complaint resolution
Each complaint is handled individually by highly qualified experts
Honest and unbiased reviews
Last but not least, all our services are absolutely free