OurTime.com complaints
164
OurTime.com
-
Scammer on ourtime online dating website
Walsh - claims to be a colonel at US Airforce base at Whiteman base in Kansas City Missouri is false he lures off website with a cell number then professing dying love for you within days - no FaceTime or Skype claims he cannot due to security on the base then requests money for a business venture of licensing for a gas depot, then a down payment and then for hauling fuel x claiming that his bank accounts are frozen due to the high security nature of his position- claims he's retiring from a 28 year career in 2 months. He uses the given name Youstra claiming to be born in Germany and emigrating to US at 24. Photos sent have been altered photo cropped.attached are photos used on online dating
OurTime.com
-
scammer on the ourtime
This is the mail I had received after the OurTime match up
Below was copied from original
Also he sent me 4 pictures
I uploaded 1 of 4

Bill Burris
Attachments
Jun 11, 2019, 8:00 AM (1 day ago)
to me

Good morning Dear !
I hope your sleep was a good one ..I just returned from work with you on my mind ..Well here is a little about myself with some pics ..I hope you'll like them ..I was born and raised in Gulf Breeze, FL... I am a son of a banker and mom was an office clerk.I was the only child of my late parents but have some few cousin together with Helena who's taking good care of the kids whiles i'm here working on this mission ...I come from a very small family ...Family means everything to me ..I mostly pay them a visit even though I travel a lot due to the nature of my job ..I met my late wife at the age of 23 and got married at 30 through which God bless us with 1 son..life was good until death took her away from me...It took me years to let go even though I knew nothing could bring him back ..I stayed for 6 years without dating anyone ..Single life is tearing me apart..Ourtime was recommended to me by a good friend who met his wife on ourtime and they've being married for 10 years and still counting ..I was there to try my luck which God blessed me with the love of my life within 3days..My desire is to meet a God fearing down to earth woman who is calm, sensitive, sensuous, warm, assertive single man who wants a friendship and relationship. My interpretation of a friend is one whom you can pour out all the contents of your heart, chaff and grain together, knowing that the gentleness of hands will take it all, sift it, keep that which is worth keeping and, with a breath of kindness, blow the rest away. I thank you in advance for allowing me to be that kind of friend to you. I'm affectionate, love cuddling, kissing, holding hands. I'm very romantic and love to be romanced, pampered and treated like a special man. I am just an admire person looking for the real meaning of love. I am sweet, caring, understanding, patient, humble, I love people who accept who I am responsible am rich in good spirit and willing to share the real meaning of love to the right person. I love feeling secure and being sure that I can trust and be trusted. I love companionship that allows for having ones own space as well. I think I've said enough ..I'll be looking forward to read from you soon ..I love you dear 😘😘😘😘

Kisses, Bill

On Mon, Jun 10, 2019 at 1:26 AM N K wrote:
Hi. This message was in a spam folder !

On Sun, Jun 9, 2019 at 9:18 PM Bill Burris wrote:
Hello Dear..This is Bill, your new friend from Ourtime ..Please kindly write back to let me know you'd receive this message and I'll reply to tell you more about myself with pics ...

Looking forward to read from you soon

Thanks, Bill

4 Attachments

Bill Burris

2 deleted messages in this conversation. View messages or delete forever.
This review was chosen algorithmically as the most valued customer feedback.
i tried to get a free trial on ourtime dating... as advertised it was so hard, , , , , was offered trial £4.99 ... i went on for 30 mins and found it terrible a waste of time and money, every thing about it rubbish, if i dont get refund which i have been trying to get for 2 days you people are so hard to contact and i think that is so you dont refund me consumer services will be looking into this... regards brian
Read full review
OurTime.com
-
dating site
I too was contacted by the individual claiming to be an engineer and claiming to have been born in Norway. Lots of details and correspondence that matched a known on-line scammer when my law office investigated.
Since then I have received 4 emails from those claiming to be employees of Our Time, stating that they will be taking 6 months worth of membership from my bank. In response to each email, I sent a Cease and Desist Letter, the most recent having been this morning. Just several hours later I received yet another notice, this time from Match.com (allegedly), using a different email address of mine.
I am convinced that this individual who has been blocked from the other email addresses is the same individual who tried to "cat fish" me in 2018.
TO YOU I SAY SEEK OUT THIS INDIVIDUAL. IF IT IS TRULY OURTIME.COM OR MATCH, CEASE AND DESIST. I HAVE NOT AUTHORIZED ANY MONIES TO BE DEDUCTED FROM ANY ACCOUNT, NOR DO I PERMIT MY LIKENESS OR NAME TO BE USED.
BE GOVERNED ACCORDINGLY!
OurTime.com
-
3 scammers out of 5 contacts
Shortly after signing up for OurTimedating site, I was contacted by John Corvi—-scammer #1. He was an engineer on an oil rig off Alaska. Beautiful, romantic emails, "too good to be true". After 3 weeks of intense communicating (email, phone, text), he said they had an explosion and needed money to get drinking water sent to the platform. Shortly after calling him out as a scammer, Andrew Davis another engineer, pipeline specialist contacted me—scammer #2. We started emailing and I felt the same "grooming" type of communication-happen and said we had to meet in person to continue. Never heard from him again and his profile is gone. Yet another pipeline engineer contacted me and immediately wanted to communicate offsite. I cut this off right away because everything about it felt all too familiar.
3 scammers in only 5 men I've communicated with on OurTime!

I called OurTime's contact number to complain about not feeling safe on their website. They proceeded to tell me that they could not find my account under all the identifying information I gave them! I told them that I had received 3 emails from OurTime within the past 2 hours at the email I gave. They continued to say that they could not find my account, so absolutely nothing was done to help the safety of others on their site. DO NOT SUBSCRIBE to OURTIME!
OurTime.com
-
online dating site
Unable to access the site throughout on the day on a daily basis. I contacted customer service and they feel I should not get a refund. I should not have to pay for an online dating site that is almost impossible to access. They told me that since there were messages from time to time that I was not due a refund. It is seldom that I can access the site.
OurTime.com
-
billing after canceling
I canceled the auto-renewal and canceled the account in January, yet I was billed for February 2019. I contacted my bank and stopped access to my card and disputed the payment. They are not a honest company and just another online scam. I was on the website in 2014 for a few months. I noticed that several of the profiles and photos were the same in 2019. I find it difficult to believe that the ladies would be on for that long a time with the same photo and profile. I think many of the profiles are fake. I am attemping to get a refund. If you have this problem, be sure and contact your bank and block "our Time" access to your credit card.
This review was chosen algorithmically as the most valued customer feedback.
I recently joined Ourtime.com dating service and the service has been lousy. I never received different pictures of possible dates the same pictures and information kept coming up, I called the customer service 3 times and NO help... I stopped the service today 1/2/2019 ands I was told that I was not going to get my money back!!! this is wrong I only signed...
Read full review
This review was chosen algorithmically as the most valued customer feedback.
He pretends to be a successful business owner and says sweet things for a while to get you all invested, but soon after he needs money when he gets into trouble on a business trip. Name he uses to scam women: Kenny Singh Email: [email protected] His pictures stolen from a successful personal life coach: https://www.coachbehnam.com/ This scammer...
Read full review
This review was chosen algorithmically as the most valued customer feedback.
It very clear to me that this website known as the Scammers site, and these people are not properly checked out, I am shocked to read that many people have been victims to various scammers and had I acknowledged this previously I would have never joined this site.. I myself have met a scammer and now reported this matter to the police. I warn people to be...
Read full review
This review was chosen algorithmically as the most valued customer feedback.
taken over a month with 4 requests from the company to cancel my subscription. I'm unable to log onto this site to account my account. They have taken a further 1 months subscription from my bank account and still no reply from this scam company Its time someone investigates this scam and put a stop to this site as they are ripping people off PLEASE HELP ME
Read full review
This review was chosen algorithmically as the most valued customer feedback.
I have been trying to cancel my subscription to this, I feel as though every obstacle possible is being put in my way.It said my password was incorrect which it wasn't and now that I have changed my password it says it's incorrect.I want my subscription cancelled and I would like to take this complaint further, l will also inform PayPal that I am trying to cancel
Read full review
This review was chosen algorithmically as the most valued customer feedback.
Face Book that name to see the photos they are posting. Of course, profile pulled. their addy: [email protected] 301-882-2515 I did not contact them other than through a blind e-mail address twice, when I figured out it was pfishing. I hope these photos are or someone whose identity is being stolen. I have contact a bona fide person by that name and alerted him.
Read full review
This review was chosen algorithmically as the most valued customer feedback.
I cancelled my Our Time.com account within the last two weeks and received an acknowledgment of that cancellation. Previously I had been billed for an additional 6 months that I did not want but there was no option to stop that charge. I wanted it refunded but could not find a link on how to do so. Now I received a notification that my PayPal Account i...
Read full review
OurTime.com
-
unauthorized removal of money from paypal account
I started my subscription for ourtime March 11, 2018. I started connect me April 15. I cancelled the service I believe in may. You took out from my PayPal account an unauthorized amount of $44.82. Please return the money to my account. I cannot make this complaint any longer than this as there is nothing more to it. Please resolve it. Thankyou. Viki Edson
OurTime.com
-
Our Time Online Dating
I am raising a concern on behalf of Michael Franklin, Erin, Ontario. He is currently away on business. Michael and I met on line and have been privately communicating for several weeks. Much to my surprise, his photo and some of his profile has appeared on my new matches twice in the last few weeks with one of standard opening phrases, ie. I like your profile. As well, a friend of mine claimed she had been chatting with him just this morning and showed me his message. Michael adamantly denies any contact with this person, or anyone else and confirms he has stopped using the site and he and I both wish to have our profiles removed. I believe a fraud may be in place using his photo and I would insist an immediate investigation be started immediately. You can contact Michael via his email to confirm this.
Cathie Hayes
This review was chosen algorithmically as the most valued customer feedback.
So I don't use our time, but apparently have the free account maybe through match.com. Today I got an email on my gmail account stating he didn't get a response from leaving a message on our time and was reaching out via my gmail. I expressed that I was not interested and subsequently received three more emails, different names but exact same script...
Read full review
OurTime.com
-
repeated threatening emails from ourtime/senior people meet
Here is the content of the emails from the following address:mailto:[email protected]

"[final notice]" [act fast] ticket #13844 "in regards to your debit transactions"!

Dear ourtime.com/seniorpeoplemeet.com user,

Thank you for using ourtime.com/seniorpeoplemeet.com! Your request has been approved and a credit in the amount of $96.10 will be debited within 2-3 hours.

Some banks take longer to process than others, but it should appear on in your account within few minutes.

We hope that this information has addressed your concerns completely. Should you have further questions, you may contact customer care by clicking here.

If you are unable to login or you didn't do this, please click here and reference your username.

Best wishes,
Ourtime.com/seniorpeoplemeet.com customer ca
This review was chosen algorithmically as the most valued customer feedback.
I just happened to meet 3 scammers, all of whom requested money or other very strange statements. 1) One of them, when I searched for tel #, it was recorded as a scammer of romance web: His (fake?) name is Kevin Connor with e-mail [email protected] and tel#217-615-6196, he said he is a retiring general of army deported to Syria 2) second one...
Read full review
This review was chosen algorithmically as the most valued customer feedback.
Please refund $127.74 for which I was charged on 06/22/2018 as I do not use or am even familiar with this account. I was alerted from my bank that I was charged for this and then also became overdrawn and charged another $30.00 fee on top of that. I cannot afford this nor want this service. I do not have a login and this site is very aggravating as to which I type anything now because of a 350 character limit.
Read full review
We are here to help
16 years' experience in successful complaint resolution
Each complaint is handled individually by highly qualified experts
Honest and unbiased reviews
Last but not least, all our services are absolutely free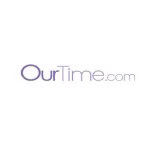 OurTime.com contacts