NetZero reviews & complaints 41 - 34
The complaint has been investigated and resolved to the customer's satisfaction.
NetZero
-
Unauthroized Charges
I had canceled my netzero account over a month ago because I couldn't get my laptop to work with their service. The woman I spoke to kept trying to sell me stuff. I continued to say "No" and got very frustrated with her persistence. I was still saying "No" when the conversation was over and the account was finally canceled. I found a charge recently on my bank statement for $4.95 to UOL*NETZERO. I called them up and found that they had charged me for using Norton Internet Security after a 30 day trial. I never used their Norton software since it already came with my laptop a few years ago. I was able to get them to cancel the Norton charges and refund the $4.95 payment. They were able to confirm that I had not used there version of Norton.
The complaint has been investigated and resolved to the customer's satisfaction.
I just signed up for their service yesterday. I phoned them with a question about my $14. 95 per month service. The man, who was from India added a bunch of services on my account without my...
Read full review
The complaint has been investigated and resolved to the customer's satisfaction.
As of dec. 16, i have 2 unauthorized debit card preauthorizations for $1. 00 each for uol*netzero suddenly show up in my checking account. I called the number and was asked if i had an account with...
Read full review
I keep getting these annoying letters in the mail about "my" net zero account being past due for $18.84. I have never nor will i ever have a netzero account. When I try calling it says to write and...
Read full review
I was checking my balance on my credit card and noticed that there was a charge to UOL *Netzero for $1.oo that I did not authorize or know anything about.
Read full review
they are attempting to take money out of my account and i have nothing to do with them. i have no idea how they got my name, acct. number or email address. this is frightening
Read full review
NetZero
-
Fraudulent Charges
A charge has been made on my debit card for UOL*NETZERO. I have never used their services. Why and how can they gain access to my account? I want them to cease and desist with this action. Maureen Seiden
NetZero
-
Netzero a company of swindlers
Swindlers and thieves try to find new ways ripping off customers and here is what Netzero has designed which also many other DSL ISPs have employed. During subscription process they don't mention certain fees, particular $150 cancellation fee. They mention it several days later after subscription is complete and a customer received DSL modem. To avoid responsibility they establish 30 day money back guarantee during which you can cancel subscription, which they put in front in their advertising. In other words a customer is notified about $150 cancellation fee after he has started using the service. Now if you disagree with cancellation fee you can cancel the service getting your money back, but you'd have to send equipment back to them for your own account and look for another DSL ISP therefore very few people really do it. The problem is that connection speed which cost money drops down below dial up right after that money back period is over so it does not make sense to use it. However if you want to cancel the service which you cannot use anymore you would have to pay $150 cancellation fee.

How many thousand people have been already ripped off and how many billions of $$ was stolen from us, who knows? And what this dysfunctional government does about it? NOTHING!
NetZero
-
Impossible to cancel
I canceled netzero within a week and was still charged and did not get a refund.I called three times to cancel and they still charged my card for months.I changed card # and they charged the new #. I changed numbers again. A year later they are trying to charge me again.
NetZero
-
Scam charges!
I have had netzero for a few months and have had problems with the service. I called to cancel my service because I was tired of complaining. The young man on the phone said how sorry he was and offered me two free months service. He said they had been doing some work on the service and he really didn't want to lose me as a customer. Like an idiot I agreed. He said I would have another mail with the service too which I told him I didn't need. It ended up not being 2 free months but 24.99 extra for a megamail box that I didn't order or want and am still being billed 14.99 for the high speed dial up (what a joke). When I found out about the billing I was very angry and called them. they changed the 14.99 to 18.89 and didn't take the 24.99 off the bill like they said they would. I am livid! I have contacted a CLASS ACTION ATTORNEY to see if there is anything that can be done to end this wide spread abuse of the American public. If you are interested in this please e-mail me at: [protected]@aol.com Hopefully we can stop them. Don't think that just because it is a small about it doesn't matter, it does! From another site I found that Unitedonline who owns netzero has 366 employees and grossed $167, 520, 000 last year. I'm tired of having my pocket picked, how about you?
NetZero
-
Net Zero's &free& trial isn't free!
Signed with Net Zero for a one-month allegedly free trial. Credit card charged immediately. Within days, it was clear the service was poor (slow access when I was able to access their servers at all; very slow downloads). I called to cancel the account. (You MUST call.) Their rep tried to retain me as a customer by offering me several more months of allegedly free service! I declined. He eventually gave up trying to sell me more service and said he'd cancel my account. I told him my credit card had ALREADY been charged for that allegedly free month, and he said it would receive a credit on the next statement. No credit was ever received, despite my sending letters for several months notifying NetZero that it had charged me for a FREE month.

BEWARE NetZero's offer of a free month's service.
NetZero
-
Unauthorized Charges, Horrible Customer Service
My husband and I live in Japan (military). I needed service for 2 weeks (home for the holidays) and spoke to NetZero reps. I was told it would be no problem . I signed up for a free service but was instructed to give my credit card info. I used this service exactly 3 hours in 1 day and it was horrible. I called to cancel and was told no charges wiould be made to my credit card. Well in January I was charged $9.95-after speaking to several rude people and being placed on hold forever (I was back in Japan and the time difference kills us) I hung up...but a few days later my card was refunded. But then in February to my suprise I was charge $25.00 for a cancellation fee ...for a free service? After talking to 4 people and 45 minutes later I finally spoke with a floor manager who again told me I used this account for 3 hours and I said it sucked...but he did say give him 48 hours and my credit card would not be charged again. I told Mark if it was I would get a lawyer and find more people who have hade the same/similar problems and do a class action suite. We will see if I get charged next month-until then...
Received notification that NetZero is going to further penalize those of us who pay their monthly charge by automatic electronic transfer from bank accounts, by increasing fee's, for an already...
Read full review
The complaint has been investigated and resolved to the customer's satisfaction.
NetZero
-
Belled after cancellation
NetZero
www.netzero.net

I cancelled my account with NetZero about two months ago, or so I thought. I was looking at my account today and noticed that they had billed me again. After a long process of trying to get through to them via telephone, I cancelled again. They said that they cannot return the money they took from me even though they could see that I haven't used their service. To make a long story short, I would not recommend NetZero to anybody. In fact, I would strongly urge people not to use them at all. I liken them to a parasite, and feel that the US Attorney should investigate them for fraud and theft.
We are here to help
16 years' experience in successful complaint resolution
Each complaint is handled individually by highly qualified experts
Honest and unbiased reviews
Last but not least, all our services are absolutely free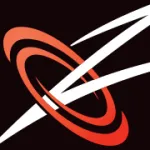 NetZero Company contacts