National Football League [NFL] complaints
380
This review was chosen algorithmically as the most valued customer feedback.
I am completely disgusted as a parent watching the NFL game on on Feb 2, 2020. Do you have no moral compass or lack judgement in this area? Do you not realize this is aired during prime time television which families are gathered around watching? Do you recognize that the clothing or lack there of is not acceptable for teenage boys or young children??? What...
Read full review of National Football League [NFL]
National Football League [NFL]
-
half time of the super bowl
My husband and I were very disappointed in the Super Bowl halftime show. The show was not appropriate for families, or even anyone who doesn't prefer to watch soft pornographic type entertainment. Once again, the show is a big disappointment and offends a large segment of the audience. I'm so frustrated with these entertainers who do not seem to get it that they are marketing themselves as only sexual objects.
How about singing and dancing appropriately with clothes that cover their bodies?
National Football League [NFL]
-
nfl superbowl halftime show
Bring back quality entertainment suitable for everyone watching to enjoy and to remember as part of Superbowl. Most Americans do not care to see the behinds of nearly nude performers shaking in their faces in their living rooms. The sleazy, crotch-grabbing, pole dancing, rithing activities are totally devoid of class and anything remotely resembling real talent and true entertainment. Lose the sleaze fests.
National Football League [NFL]
-
the nfl ad during the super bowl
You super bowel ad was total uncalled for and total junk. You were not there when the incident happened and you believe what the news tells you. All your ad did was stir up the anti police crowd and had nothing to do with football. Now I understand why I hear people saying they do not watch the NFL anymore. Also I have seen better Pee Wee games than the so called "super" bowl.
This review was chosen algorithmically as the most valued customer feedback.
I am appalled at the lack of family friendliness in the halftime show tonight. My 14 year old daughter and 8 year old son were watching. I cannot believe that you allowed the crotch shots and tasteless costuming of Jennifer Lopez to be broadcast to families. It makes no difference to me that she was in flesh-colored tights...the pole dancing and knee...
Read full review of National Football League [NFL]
National Football League [NFL]
-
super bowl scientology advertisement
We have been watching the big game and a Scientology commercial was aired. I don't know if it was local advertising or if that was national. Either way, I think that was wildly unacceptable. They are a cult and to allow them to play an ad during the most watched game of the year seems extremely tone deaf. They brain washed too many people already and giving them a platform to spread their reach is just wrong. They have murdered their own members. This is a known fact. Shame on whoever accepted that commercial.
National Football League [NFL]
-
spanish
This is fuckin America not Mexico so why are you playing Mexican music on the half time show it's a American sport if this happens again I'm done watching football I'm tired of everything thing you do has to do with Mexicans I don't mind the hard working ones but fuck if you come to are country learn are language they what you to be bilegale already and you guys are not helping any thanks
National Football League [NFL]
-
super bowl feature
I am shocked and appalled by your honoring OJ Simpson as part of your pre-Superbowl celebration of 100 years of NFL competition. Surely you could have found someone more worthy of attention. Really, such poor judgment! Whoever thought this was a good idea -- or were those chosen based merely on statistics, and not subject to any sort of review? -- should know that OJ Simpson gave up any claim to honorable fame when he no shook down a couple of memorabilia sellers in a hotel room and went to jail. Oh, yeah, and by the way, he murdered his wife and an innocent bystander in cold blood. Shame on the NFL!
National Football League [NFL]
-
political ads during super bowl
I wrote a letter approximately 2 weeks ago regarding airing political ads during the SuperBowl. I have received no response from 345 Park Avenue. As of Monday night, it sounds like Mike Bloomberg is still planning on running his ad.

I would like to have been able to enjoy the SuperBowl without having the current political climate introduced. The day should just be given to enjoying sports. And the commercials that are NOT political. And the Half-time.

Letting you know that I am very disappointed.
National Football League [NFL]
-
inspire change commercial
The NFL is a sports organization and should stick to playing sports and not politics. This commercial implies that all police officers are bad. That's not true. And it doesn't tell that justice was served in this case and that officer was convicted. Where are the commercials that support our law enforcement and military? Where are the commercials that support the injustice that's done to them over and over again on a daily basis. Not just one instance, but hundreds, thousands of times our sons, daughters, spouses and siblings that are law enforcement are disrespected, ambushed, injured and killed... why aren't you talking about THAT social injustice? Since the NFL has become a mouth piece and supporter for the likes of Kaepernick and his disrespect for this country and our law enforcement, I have not watched a single football game. And now with this commercial designed to make it even more dangerous for our law enforcement to do their jobs, I will continue to boycott the NFL and I will encourage others to do the same.
National Football League [NFL]
-
nfl anti-police "ad" prior to kansas city & titans game! this ad was very inflammatory!
What was the rest of the story about the cousin of a former NFL football player being shot by an off duty police officer near the cousin's broken down car? Was the police officer exonerated or charged with a manslaughter or murder charge? Did the cousin have any outstanding warrants for his arrest? Did the cousin or his vehicle bear a similar description to a driver or vehicle wanted by the police for a serious crime? Did the cousin not respond to the officer's requests and instead exhibited aggressive action towards the police officer?

Lots of unanswered questions and this story had no good purpose being shown before a playoff game. Should instead be investigated by "60 Minutes" or some other news organization!
Charles Canning
[email protected]
National Football League [NFL]
-
nfc divisional round
The referee that called touchdown on aaron jones td run had an entire body in front of him when he made the call. The ball clearly didnt pass the goal line. The nfl referees are the worst. If that's not a bad call idk what is. Hes a damn dirt bag that wanted the lime light! The age of these referees need to be taken into consideration. Vision and reaction time depletes as we get older.
National Football League [NFL]
-
referee ruling
In the divisional playoff game with the Seahawks vs Packers. There we a few calls that were bad for example, Arron Jones with a helmet TD, the Face Mask on Jadeveon Clowney face mask, and Jimmy Graham Getting the game winning 1st down with his Helmet as well. I don't know who makes the rules for the NFL but if he/she can review the game and potentially award us the game I would be so great full if you guys do something about it. Thank You.
National Football League [NFL]
-
the nfl refs
What the refs just did again for the Green Bay Packers on national TV is a disgrace. I have been a fan for years. This year, I am done. Unless you do something about the quality of reffing you choose to employ, I will strive to spite your 'product' as much as I can. I will do all that is within my power to get people to stop supporting you. This is all your product is worth now.
National Football League [NFL]
-
officiating
The refs should all be fired. In the Texans v Chiefs divisional round game, the chiefs got multiple double scores (one was a triple, for 20 points along with the extra point) and the chiefs received the first and second half kickoffs. When the Texans were on offense, a DEFENSIVE pass interference was called, but the Texans moved back 20 yards! Just cancel the playoffs and hire new officials. The are absolutely horrible at their jobs.
National Football League [NFL]
-
o t rules
You need to change the ridiculous rule that allows a team that is just lucky to win a damn coin toss to start ot to win the game if they score a td and other team doesn't get a chance to tie the score

Unfair and stupid. Change the damn rule. Giants lost few weeks ago to eagles wo a chance on offense n saints just list wild card game wo chance to tie td vikings scored. Unfair
National Football League [NFL]
-
referees and reviews
I am not a buffalo fan, but the helmet to helmet calls throughout the lesson is less than what I just witnessed. I am watching the buffalo Texan game and from overtime xoi. Toss all calls would come from reviews. I call bullshit. Poor buffalo never gets the calls. This game should have not gone into overtime. Since when do we assume what a player is thinking. Buffalo should have have been awarded the touchdown on the punt, you HAVE to kneel the ball. Bullshit!
I dont like the refereeing this season at all. At this point, let's just go to all reviews from new york. Buffalo and other teams all year long have had the short end of the stick. While qb"s like brady get every little call... Is it because of age? I think buffalo should have won the game out right, since when do we assume what a player wants to do, hence while rules are in play - you are suppose to kneel the ball when a punt or kick off is played. Also there was a helmet to helmet penalty that was ever reviewed in overtime - I heard the official say at coin toss that all plays are reviewed upstairs. Shame shame, if that game had brady playing it in - it would have been reviewed."a giants fan (believe it or not) that is soooo sick of the calls that have happened 2019
National Football League [NFL]
-
referees
The refs this season have been terrible. So many teams have been losing games they should have won. They call what doesn't happen but never call what does happen. They need to get their eyes checked and the people up stairs need to get fired. They can't make a good call and obviously can't see things in slow motion. So many people couldn't stand this season of football and it's all because of the refs. They don't make the games fair like how they are paid to do and they don't keep people safe. This season was absolute crap and hope the next one is better.
This review was chosen algorithmically as the most valued customer feedback.
2019 will go down in the minds of fans around the league as the year that the officials, and their yes man in NY, decided the outcome of games rather than the teams and players. Thus the officials have ultimately decided which teams make the playoffs, and if this continues, (there is no reason to think it won't) which team wins the super bowl. (I didn't...
Read full review of National Football League [NFL]
This review was chosen algorithmically as the most valued customer feedback.
NFL, How is it possible that the NFL would even let a monster such as Michael Vick continue to play much less condone and honor this inhumane waste who actually enjoyed torturing his dogs. "What Vick did was not simple dogfighting. Picture your dog or your friends dog tossed to a couple of animals trained to fight for humans. Imagine that animal screaming...
Read full review of National Football League [NFL]
We are here to help
16 years' experience in successful complaint resolution
Each complaint is handled individually by highly qualified experts
Honest and unbiased reviews
Last but not least, all our services are absolutely free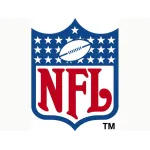 National Football League [NFL] contacts