National Football League [NFL] complaints
380
This review was chosen algorithmically as the most valued customer feedback.
I know his grand parents and became friends with them gracefully. They also considered me a God daughter. I was doing from my heart to help them with certain situations. The family was extremely jealous. Well his step mom approach me at his grand fathers funeral. After it was over yesterday I stayed at his grand mother house with her permission. On May 12...
Read full review
National Football League [NFL]
-
Money being paid out
Dear Sirs

How can you justify paying a player $200 million dollars. The avarage family cannot afford to go to a game I have been A packers fan and worked most of my life now i'm in my sixties and really cannot afford to go to a game I want to know when is enough is enough I don't get you guys you price yourself right out of the avarage fan price range you cannot afford cable to watch the games on tv from were Ibstand I hope you all go broke I would rather watch one of the new leagues or just waych college football I don't get you guys When is enough a enough
Desired outcome: I'd would like a response
National Football League [NFL]
-
NFL Moral Standards.
Mr. Commissioner,

The NFL does some very good things, for the game and the public. Andrew Whitworth is a a prime example of what a pro athlete should be as a player and a human being. There are many like him on every team. Yes, as in any organization, there are those who need some guidance on their public/private behavior. Strong team mates like Andrew will educate and lead all of his fellow players on how to be a pro and a good neighbor. Every team needs an "Andrew Whitworth"!

Now that I have spoken to the positives about the NFL, I would like to address a very public issue that aired at the Super Bowl last Sunday. To each his own as far as entertainment goes, but the utter crap that was displayed at halftime is going too far for what civil people should endure. I got up and left the room. I hear you wouldn't even repeat the lyrics of some of the songs. Why do we insist on putting those who would divide our nation and insult those who serve, even them? It's all about the fans, you say. Well this fan is insulted and ashamed of what America has deemed the most spectacular event America has to offer. We can do better. We can unite this country and we can instill a civil pride in all of its citizens without degrading each other.

The game was great even though my team came up short. It was entertaining and something America and the NFL can be and should be proud to telecast. But, for about 30 minutes all of that was ruined by people who insist on bashing their own people and our great police officers. Disgusting. People are free to buy and watch that if that is their thing, but do we have to all be exposed to it at the Super Bowl?

NFL went through a period where they got very involved with politics and social activism. People left. It appears, the message is more subtle and not "in your face". I wish it were completely gone, but it has improved. But please, don't fall into another trap where the NFL forces the fans to look to other sources for their entertainment. Football is fun. Don't make it dirty.

Ken Hamlin
Desired outcome: Take a more active approach for ensuring the entertainment at all halftimes is of a family nature and that it is sending a message all Americans can support and be proud of.
National Football League [NFL]
-
Fair penalty calls
The NFL is very predictable as to who is going to win nowadays and that's very disappointing and no longer fun to watch. You have two straight Super Bowls with the home team winning each time when that has never happened before in history. The referees have taken over the games when it was no the case before. I understand money makes the decision now and that's sad. I will need changes made to continue watching this travesty.
Desired outcome: Make the game fun again and not money based. Have penalties called throughout the game not the 4th quarter.
This review was chosen algorithmically as the most valued customer feedback.
Dear NFL Commissioner, NFL president, NFL Operations, Iam requesting that my name or my email address or my identity remain anonymous for my right to privacy. NO media cannot search for me on social media or try to contact me. They have to leave me alone and respect my privacy THIS IS NOT fair and NOT right.. Please FINE the RAMS organization. Rams trying...
Read full review
National Football League [NFL]
-
American people division
When you provide a Superbowl 2022 Pepsi half time show only representing one culture and one race you encourage division among Americans. You claim diversity and inclusivity but your Superbowl half time show falls way short of the mark. You should be ashamed of yourselves.

You need to change your ways ought you will lose more followers like myself
Desired outcome: Unite ALL Americans together
National Football League [NFL]
-
NFL Choices and Commissioner
This message is for the commissioner and his advisory staff.

I've always loved football, but I hate the way you cater to these police hating celebrities and organizations!

The choices you've made and the side you've chosen to stand with makes me a retired NYC Police Detective sick to my stomach to say the least.

If there was an impeachment process for the NFL commissioner I'd vote to get you thrown out in a heartbeat, you're a disgrace to the United States of America and by far the worst commission the NFL has ever had! You've alienated so many loyal NFL fans like me with your coddling and pandering to these organizations and celebrities.

Stop fueling the fire and try to calm it, stop with the racism captions all over the fields and uniforms of the players. That doesn't help it makes it worse because the majority of this country isn't racist as you project it!

You're a major part of the problems we have in this country today.

Retired NYC Detective

Michael Cordaro
National Football League [NFL]
-
Superbowl Half Time Show
I am very upset that you allowed Snoop Dog to be part of the NFL Superbowl Halftime Show. If you listen to his music, you will see that he promotes killing law enforcement officer, uses vulgarities/profanities, and the "N" word in an very negative way. In the future, please screen your acts before approving them to make sure they are consistent with the NFL's mission statement and good clean United States of American beliefs.
Desired outcome: Clean, quality halftime entertainment
National Football League [NFL]
-
Super Bowl
I heard that M&M, the superstar gangster, took a knee at the super bowl. So glad I did not have to watch this as I stopped watching the NFL a few years ago,. Nothing but overpaid thugs. I went underwater in Desert Storm to knock out Iraqi mines. Then cleaned out Kuwait. If this is this clown's thanks, then apparently I was fighting the wrong people. This is a slap in the face of all veterans who fought to save his rights to live a free life, and not, it does not give him the right to disparage us. He should move to Cuba. I'm sure he would be happier. They will love him protesting too.
Desired outcome: NFL broke.
National Football League [NFL]
-
Super Bowl Halftime Show
I just watched the worst Super Bowl Halftime show ever. If only 26% of the American population is black then why were all but one major performer black? Additionally, over 95% of the backup dancers were black. Where is equal representation? The only good thing was that the sound was so poorly mic'd that I didn't have to hear their so called rap singing. I did, however, have to watch Snoop Dog and a couple backup dancers grab their crotches, which was disgusting. Maybe next year year you can provide a decent experience.

J. E. Litman
National Football League [NFL]
-
Superbowl 2/13/2022 referee not calling fouls
Someone needs to investigate referees. Question, are they shaving points in the Superbowl on 2/13/2022. There was a facemask in the beginning of the 3rd quarter & no flag. The second was in the 3rd quarter when the quarterback was running and a Rams player pushed him out & no flag for the Bengals hitting that play, not one Bengel player but 3, right in front of the referee. Even the commentators said no flag. In 1st quater there was other plays that needed a flag right in front of the referee & no flag. Someone needs to investigate these referees because even if they are not shaving points, they know their friends & family is betting & that could be a cause to shave as well. I am disappoint how the NFL has become a mecca for shaving points & no one does anything. But if it was a player, NFL quickly gets on them. So why not get on the referees as well. Me, myself don't bet on it, I just like watching the game, but if that is how it goes, then what is the sense of watching. I am speaking out for a lot of people who are sick of the ref's not calling, especially when it is in their face.
Desired outcome: I don't know, cause the game is over & the winner will be claimed.
National Football League [NFL]
-
Super Bowl ticket prices
I am writing this as an ordinary Bengal fan. I have season tickets and have been a loyal supporter for years. I have followed the Bengals for years and have gone to London to see them, Las Vegas for an away game and Kansas City for the playoff game.

I am not a flashy fan who puts things out on social media so I am not going to be given tickets to the Super Bowl like some fans (I am happy for them, but I guess jealous of their good fortune).

I did not want to be given free tickets, I just wanted to be able to purchase them at face value, but resale markets are charging $5000 and above just to get into the game, not counting travel from Cincinnati. My husband and I are retired and could purchase them at that price, but not sure it is a good fiscal decision.

Please think about the everyday fan who got their team to the Super Bowl and do something so we can purchase tickets and cheer them on!

Thanks for listening and I hope you think about this for future fans who team will go to the Super Bowl.
National Football League [NFL]
-
Unsettling how MJ Costas' wardrobe tends to reveal too much cleavage on a regular basis.
If she were working in most professional settings in corporate America, she would be reprimanded for how she dresses. The men she works with wear professional attire and tasteful casual wear. They don't show up next to her posing in tight tank tops showing off their gladiator type profiles and physique s.

I find myself turning the channel to other sports programming consistently when NFL female cohosts flaunt their sensuality.

I'm an x college football player and get the testosterone thing, but "common man".

Get it together NFL

PS... I'm 64 and a lifelong fan of the Washington Football Team
Desired outcome: Higher standards
This review was chosen algorithmically as the most valued customer feedback.
Dear NFL, I've been a fan of the NFL my whole life. Please don't wright what I'm about to say as the get off my lawn guy but the pro bowl is at its all-time low and embarrassing. I understand not wanting to get hurt and stuff but come on. Take off the pads and put on flags if it's going to be like that. I feel bad for the people that paid money to be...
Read full review
National Football League [NFL]
-
Complaint against outrageous prices for SuperBowl tickets
Hello,

I am Elisha P. I was born & raised in Columbus, Ohio! GO BUCKEYES! And I am A die hard Cleveland Browns fan-thanks to my grandpa & dad who were born & raised in Cleveland! So Cleveland pride & Ohio pride runs very, very, very strong through my veins! So you can understand our excitement, when Bengals got all the way to the Superbowl! But you can also see how shocked me & my fiance Kyle, and fans were when we went to check for SuperBowl tickets they were over $5000 per ticket and that is OUTRAGEOUS! Fans shouldn't be allowed to buy & sell tickets like that (especially if they are only buying them to just sell them) and neither should the NFL & owners & artists be able to sell tickets that much because it makes it impossible for true fans to be able to go! When ticket prices are as outrageous like that, it makes me feel like NFL really cares more about profits then it does their fans, which is extremely disappointing as a super fan. And as a super fan, it makes me not only to travel to California not does it want to support NFL at all. If the NFL cares about their fans at all, I would suggest never ever selling tickets at that price ever again for any NFL games, whether Superbowl game or not so all fans can afford to go!
Desired outcome: Make every NFL ticket affordable to all fans, whether it's the SuperBowl or regular season ticket.
National Football League [NFL]
-
Network programming
Am watching NFL now at this very moment. I noticed that Aditi kinkhabwaa who has covered the afc north forever, has all of a sudden been replaced on the Bengals beat by James palmer. Despite the fact she's been covering the Bengals throughout the playoffs. Start the journey but can't finish it, huh? I don't necessarily view Mr palmer as that much of a better reporter than her, so why the change. Its not a good look. Aditi has been there at the network for quite a while now. I would like to think she would be treated better than this.
Desired outcome: Do the right thing.
This review was chosen algorithmically as the most valued customer feedback.
Not fair when teams like kc don't get flagged for wrong doing, giving kc touchdowns, that are not real touchdowns. Calling flags only on other teams... ridiculous and unethical. Why can't we watch a game that's real, does it really only have to do with money. How sad is it. Greedy. Examples Kansas City vs Buffalo Bills. Kansas City vs Cincinnati Bengal...
Read full review
This review was chosen algorithmically as the most valued customer feedback.
I love watching football and these Playoffs have been wonderful. But I absolutely HATE it when Tony Romo is an announcer. He is the biggest bag of hot air spewing pointless nothings during the entire game. It's obvious he loves to hear himself talk, and usually talks about pointless things acting more like an excited kid in the stands instead of an NFL...
Read full review
National Football League [NFL]
-
Receiver low hits and OT rules
Receivers are extremely vulnerable to injury during a tackle as their attention is solely focused on sighting and receiving the quarterback's pass. They are essentially defenseless to the chance of serious leg injury. While helmet-to-helmet hits are (thankfully) forbidden, low hits are also especially dangerous to the receiver. Case in point: the Buccaneers Chris Godwin's season ending ACL tear at the hands of the New Orleans "Saints" in December 2021. During that game, it was clearly obvious that the Saints, who had no chance of being in the playoffs, took aim at receiver's knees repeatedly with the intent to harm. This is a repeating pattern of low-brow play by the Saints, and it must be stopped. A rule to eliminate low receiver hits must be enacted.

In addition, overtime rules must be changed to allow some semblance of fairness to both teams rather than giving a chance advantage by the luck of a coin toss. In the January 2022 playoff game between the Bills and the Chiefs, one of the most exciting battles of late game, quick scoring skill ever witnessed, the Chiefs won the OT coin toss and won the first (and only) chance to score. After the Chiefs scored with a field goal on first possession, the Bills had no opportunity to reciprocate. In a well fought battle for dominance after a lengthy season, both teams should be afforded an opportunity to secure a win fairly, by skill, rather than lose to the (bad) luck of a coin toss. That is a demeaning and senseless way to end a team's season. The OT period should be played out in its entire 10 minute allotted time, with the winner declared at the end of the period by score, not by the advantage of a flippant coin flip.
Desired outcome: Rule against low hits on receivers. Fair OT rule.
National Football League [NFL]
-
Over times
The Bills and Chiefs, Overtime rules!Not right .Flip a coin come on.Not fair Chiefs had the ball before that.U need to find a fairer way.This game will prombley be better than Super Bowl.I just don't feel this players were treated fairly.Just for calling tales he lost the whole season for his players.It should not be the excuse we been doing this for a hundred years either.It should be a subject to review.Very very disappointed 😢.
We are here to help
16 years' experience in successful complaint resolution
Each complaint is handled individually by highly qualified experts
Honest and unbiased reviews
Last but not least, all our services are absolutely free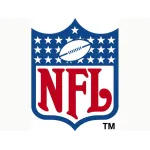 National Football League [NFL] contacts