Active Network complaints
51
Active Network
-
Getting paid for my event
Run in the opposite direction! Not worth the headache.

This is the most disorganized, mismanaged, overpriced ticketing platform I have ever experienced in over 30 years of producing events. I should have come to trustpilot/BBB/yelp before considering this service for my race registration.

It has been over 6 weeks since my event concluded and they have yet to get it together enough to send a check or EFT for the revenue generated from my event.

All this after charging all of my registrants, including ones that I refunded or canceled for whatever reason, $2.50 per registrant, and giving me the run around.

What an absolute nightmare it has been trying to work with them.
Desired outcome: Give me my money!
Active Network
-
Not receiving funds after event
We are extremely unhappy with the service Active Works has provided. We are race directors. Our event ended September 25, 2021 and, as of today, we have yet to receive the remittance totaling $2160 garnered from online entries to our event. We initiated the support process on October 18, 2021 when we did not receive payment following the first of October 2021. Here we are almost three months after the event and two months into the case with no further information being given from our support person Elsha Elnas. The "relevant team" has yet to respond and is now sounding rather fictitious. In short, we expect prompt payment of the money owed to us from the online entries to our event. I daresay we will never use Active Works again due to this inexcusable extended delay in releasing OUR funds. Please advise the "relevant team" as Elsha calls them to release our funds immediately.
Desired outcome: Immediate payment of online entries to our event totaling $2160
Active Network
-
Scam membership
I signed up for the DC Bike ride on 2019. In 2020 and again this year i was billed $89.95. I took it to my credit card company and they essentially kicked it back. I went to their phooe line and it is not in use. I went on line and had to sign in with a password. I finally figured out how to cancel this bogus membership. but they didn't make it easy. I'm still not sure I'm actually cancelled because of this company's shady practices.
E-mails to the website got me runarounds.

This is a sneaky company.
Desired outcome: I want my money back for the last two years
Active Network
-
unauthorized card charges
I found a charge of nearly 90 dollars on my bank statement from act-active network that I did not authorize or consent to. My card was used to purchase tickets for an even next year in salt lake city called the foam glow run and all memberships were canceled after tickets were verified. I need that money and had planned to use it for court fees and am now unable to do so. I would prefer a full refund for the charge and if necessary to do so a cancelation of the tickets and full refund. Preference would be to keep our tickets and be refunded as we only bought the tickets as a one time charge and were not signing up for any kind of membership for continuous charges. We even went through after to verify no membership had been set and nothing showed that my card would be charged again.
Desired outcome: Full refund
Active Network
-
Active Advantage
Signed up for a 3 v 3 soccer charity tournment, they used this service, next thing i know 2 years later i get a charge yesterday for 89.95 for a membership
they said went along with it, even though that doesnt go the charity i was playing in. and i havent done anything else with them.
Website says you can get a prorated refund, 10 emails later still no refund.
Active Network
-
No network
Active Network
-
Fake Membership Signup
This company harvested my credit card information when I signed up for a half marathon through Rock N Roll marathons for Las Vegas. I did not sign up for a membership for any third party entity as Active has claimed. Unfortunately, they have scammed me several times now as the Rock and Roll uses active network to register for their events. Active takes those registrations and uses them to charge unsuspecting registrants for false membership fees to their club. They will auto put everyone on auto renewal and start charging for membership without any warning. This is so criminal and the only reason I caught it this time was that my credit card company sent me a scam text when Active tried to run the card this morning. This needs to stop, Active needs fined for stuff like this.
Desired outcome: Refunds of every charge they made to my account over the years (I am a huge runner)
Active Network
-
Active network
What the fuck is this. I go look into my bank account and see that y'all took money off my fucking card. Who are y'all people? I want my card information deleted from y'all …. Immediately and I want my fucking money back! I had bills to fucking pay! Ion even know what this bullshit is bro like wtf is wrong with y'all fraud ass ppl.. I want my money back asap!
Active Network
-
Unauthorized credit card charges
I received a notice from my credit card company on 3/3/2021 for an $89.95 charge from Active Advantage. I found an email in my spam folder thanking me for my renewing my active advantage membership. I logged onto the website and discovered that you have charged me 3 years in a row for a service I never registered for.
I am not a runner, have never attended a marathon or sports event and did not sign up for this service. It is clear from my 'account history' that I have never accessed your services. I want a full refund of the $269.85 that you have scammed from me over three years. I have searched the internet to find a way to call Active Advantage and did find a phone number, but the recording says it's not in service due to covid.
Kari Parmer
Desired outcome: Refund of $269.85
Active Network
-
Credit card processing
We have emailed and emailed this group (you cannot get them on the phone, although it says on their website "unlimited phone support" and yet there is no where you can find a number to call. I called the sales line it goes directly to voicemail). The have held on to our money since late November and will not release it to us. We have contacted them 6 times and get the same crap response that they have to do Event Legitimacy. And yet no one has reached out to us or lifted a finger to do anything. It is a blatant attempt to hang on to the money indefinitely ganging interest.
Each time they reply with the same "legitimacy" email.
Please help,
Jim McHenry
President
Jamie McHenry Memorial Foundation a non profit company.
Desired outcome: remit the money with 5% interest for this long wait.
Active Network
-
Active Membership Theft!
This happened to me again today with a 2nd charge of $89.95 to my credit card. This happened to me in December last month where they charged me the same amount and I disputed the charge and they charged me again today! This company is such a scam. How do they stay afloat with all the theft violations, from what it seems over years of stealing money from people! Such awful business ethics. I have been charged twice in the past two months for charges I have not approved. I purchased a race over two years ago and canceled my membership and disputed the initial chargeback in December, only to be charged again the same amount of $89.95. When I called back in December, apparently Covid was the excuse we could not speak to anyone on the phone for refunds.
Desired outcome: Horribe business beware.
Active Network
-
Amount charged to my bank account
My bank account showed an amount withdrawn for 89.95. I DID NOT SIGN UP FOR A RACE! I HAVE NOT BEEN ABLE TO RUN FOR OVER A YEAR.
From the information that I have been able to find and read, this has happened to numerous people and has been going on for quite sometime. It is unclear to me how or why this continues to happen. Or why a company would not take the appropriate steps to remedy the issue if it indeed was a mistake.
Active Network
-
event registration scam
Active Advantage uses deceptive practices to steal money.

When I registered for a couple of events in the Madison, Wisconsin, area, I was forced to create an Active Advantage account--no where in the process did it state that I was signing up for an annual fee of $89.95 that would be charged to the credit card used for race registration.
I am VERY cautious about clicking through so that I don't receive spam emails for activities in which I have no interest. I DID NOT accept a membership and certainly did not sign up for an annual membership at a cost of $89.95.

I called customer service, (866) 561-0647, and after waiting on hold for more than 30 minutes finally reached a live person. They were obviously experienced with dissatisfied customers calling on this subject. The agent assured me that I would receive my refund.
Happy that I get my money refunded; livid that I had to waste my time calling to get back my stolen property.
Active Network
-
I was scammed and they refused to refund me
This company listed a sports event for another company (community evolve) and this was clearly fraudulent. The event had the wrong address listed for the event. The address was for the federal reserve and there was clearly no sports event being held there. I contacted Active since they are the company who accepted the payment for this event. There only response was they cannot give me a refund and to contact the 3rd party event (who I contacted multiple, multiple times with no response at all.) Active has shown they will take your money and refuse to do anything when the company they are sponsoring is clearly a scam. To this day, active still has this fraudulent 3rd party company on their website.
Active Network
-
auto billing for a membership I didn't request.
I signed up for a mud run and somehow got entered into a free trial for Active Advantage. I realized this only after they charged my bank card $89.95. I got the email from them at the time of the charge, and every link on it I click is marked as insecure and not recommended by Google to open any of them. I went to try to open their site directly and found literally hundreds of people in the same boat. Why is this allowed. I should not have to look for fine print for an auto enrolled free trial to run in a 5k mud run. This is unacceptable. Trying to reach someone to address it is a joke. I get recordings that state I can call another number for a charge. Another charge? This is ridiculous. Even if I wanted to take advantage of the shoe coupon it is unsecured and not a link I feel worth risking my security. I don't plan on doing multiple runs so this "service" is not a benefit to me. I can't believe they continue to be allowed to do this.
Active Network
-
scam membership
I have signed up our daughter for a summer camp that (we now know) partners with the Active network. About a month after signing up, I received an email welcoming us to the "Active membership" and thanking us for the $89.95 payment towards it. I have called to ask about it and learned that the membership was connected to our signing up our daughter for the camp. The camp is not called "active camp" and is an academic camp, nothing about being active. We are vigilant online shoppers and would have noted if something needed to be checked/unchecked to signup/avoid signup for a membership in what appears to be some fitness related program (completely unrelated to our daughter's camp topic). The person on the phone acted as if they expected us to cancel, which they processed right away.
Active Network
-
active advantage scam membership
This business needs to be investigated, as it is a complete scam which amounts to theft. The company makes it look as though you are clicking an agreement to sign up for the race like you intended, but that's not what it is. They are hiding in VERY small print you can do a trial membership of this Active Advantage service, and afterward, you get charged. Since you are getting a ton of emails about the race you won't notice the AA one that welcomes you to your "trial" membership. It's completely unconscionable, tricky, and illegal. I have requested a full refund of my 89 dollars, and I had better get it, otherwise off to Consumer Protection I go.

It looks like it's not even based in the US so that's probably how it can fly under the radar.
This review was chosen algorithmically as the most valued customer feedback.
Very sad to read through these comments and realize this have been going on for a decade. Even more sad that no one has done anything about it! Plus the rate has gone up, as my husband got charged $89.95 after signing up one of the kids for a summer Humane Society camp. He DID NOT sign up for this, trial membership or otherwise. He contacted the Humane...
Read full review of Active Network
This review was chosen algorithmically as the most valued customer feedback.
In reviewing my credit card statement I found a charge for $79.95 from active network. Since I had no idea what this was for I immediately called my credit card company. They informed this was a reoccurring yearly charge and that this was actually the third year I was charged by this company. I went to their website and on the front page found a link for...
Read full review of Active Network
This review was chosen algorithmically as the most valued customer feedback.
If any of you booked a 5k or other race through Active.com, they are despicable crooks. Check your credit card statements, because they have a sneaky registration system that uses a vague technique to rope you unknowingly into a bogus 30-day trial membership to Active Advantage, at which point you will be auto-billed $69.95 every year until you just happen...
Read full review of Active Network
We are here to help
16 years' experience in successful complaint resolution
Each complaint is handled individually by highly qualified experts
Honest and unbiased reviews
Last but not least, all our services are absolutely free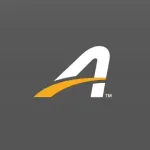 Active Network contacts