This review was chosen algorithmically as the most valued customer feedback.
I had recent service done with Mr. Rooter (Macon RD. location) and it was problems from the jump. The tech that came out had I-pad issues, and only gave me the choice of replacing the kitchen sink faucet because he could not put my old part back on even though he stated he would return the next day. No prices were discussed up front as they always state...
Read full review
Mr. Rooter
-
James the tech in of Wesley chapel
I have never experienced a rude tech he was very sharp and disorganized when he came out to do a estimate he was unprofessional arguing on the phone with someone cursing and loud to the point my husband came outside and ask him to leave them at the time James act like he did not want to leave I recommend no one use Mr Rooter of Wesley Chapel there tech James is very rude and nasty
Desired outcome: He needs to be fired from his job
Mr. Rooter
-
Leak in my bathroom wall.
I called Mr. Rooter about a leak in my bathroom. They came out and told me that there was no leak anywhere. However, for $450.00 they would send a water detection service. No thanks. Within hours the paint on the wall was bubbling up with water. I called someone else. They came out and inspected with the proper equipment. I do have a leak, the wall was completely saturated. This company has screwed me before. Just last April they tried to get me to pay $3600.00 for a "P TRAP" that wasn't bad. I found out that even if it was bad, it was $1,000.00 tops. Then they told me that I needed needed new cleanouts outside. $2,500. They also tried to get me to spend another $7,500. for pipes under my house that "could " go bad. They sent in a guy with a ridiculous "testimonial " about how he saved two elderly women $10,000.00 from being taken by a company that he previously worked for. Showed me a fake thank you card and check for $300.00 for saving them. Apparently he thought I was an idiot. His dates didn't match up. This is THE ABSOLUTE WORST COMPANY I HAVE EVER DEALT WITH! Also, there was NO backup in my lines until they showed up to fix a leaking/ broken pipe. I said as much, they said it was coincidence. Really?
Desired outcome: I feel that I am owed a substantial refund for unnecessary work, as well as an apology for treating me like an idiot and all around rudeness.
Mr. Rooter
-
This business currently has a better business ratinf of f! I've never seen one below b-.
Did thousands of dollars of work that found out was unnecessary, didn't do any cleanup so mold grew all over my crawlspace, the area they re-cemented after digging out my driveway for no reason has completely broken away, old driveway is still fine, so they used crappy materials. They wanted me to pay another $9,000 for more unnecessary work, but fortunately I got a 2cd opinion. All I needed was to have my sewer ling rootered!
The complaint has been investigated and resolved to the customer's satisfaction.
Mr. Rooter
-
Unlicensed and surprise $600 charge
Bradenton Fl Mr Rooter bud a whole house repipe. They walked the yard, went into the attic and knew there was no water shut off in the house. They said they would have to add it as well as an overflow for the hot water heater. I was given a $13, 400 quote and told that included everything. Surprise, I got charged an extra $600 for "difficult access" since they had to dig a trench to connect the pipe to the house. They knew this up front. No notice of an additional charge. They did not pull s permit even though they told me they were fully licensed and insured. Well they were not, not in my county. For over a month I have had open holes in my walls and an open trench. After many phone call, s, they finally got their license and pulled a permit. I had to beg them to cut the old pipes off at the walls. Their excuse, "gee, we have to pay for our own tools and I don't have one to do that". Josh came back the day of the inspection and stated, it was totally my fault for failing to tell you there would be an additional $600 fee. I should have told you that I was charging it to your card." And yes, I have a witness.m
These guys are dishonest and totally lack professionalism.
Desired outcome: They should, at the very least, return the extra $600 that they charged me.
Resolved
$600 was to be credited back
This review was chosen algorithmically as the most valued customer feedback.
Company said drain was going bad. They ran a camera for two seconds and tried to clean it for a total of a minute. Once they opened up the pipe, it was clearly not infiltrated and could have been cleaned using traditional methods versus paying for an entire removal and replacement. Alas, they would have 'only' made $200 unseated of charging me $5, 000 for...
Read full review
This review was chosen algorithmically as the most valued customer feedback.
I paid $205 for Mr. Rooter to repair a clogged pipe. Nine days later it was clogged again. Instead of an apology and immediately repairing, they made excuses and told I would have to pay them again to repair. I was told I had bad pipes and no warranty for the work they did. Nine days, really? Horrible company and customer service. Any and all companies stand behind their work after 9 days.
Read full review
This review was chosen algorithmically as the most valued customer feedback.
Mr. Rooter came to clear a clogged drain. Found that it was a tree root encroaching the pipe. Went down the wrong clean out to clear it and broke a pipe inside the house. (slow leak) didnt want to come back out to see their shotty work. Denys it was their fault. I have them admitting they went down the wrong clean out on the ring doorbell. Called another...
Read full review
This review was chosen algorithmically as the most valued customer feedback.
Avoid Mr Rooter Plumbing! These CON-ARTISTS bait and switch! Their $99.00 ADVERTISED FEE just gets them in your door. "Cody", from Mr. Rooter, then bid $650 to clean a 2" kitchen drain (telling my tenant, as well as the tenants mother, from New York, over the phone, that there was likely GREASE build up over years and years, and this was not their fault...
Read full review
Mr. Rooter
-
restoration group and plumbing
We been having a back up issue in our basement..We called Mr Rooter..A gentleman came out ..Went down and put a camera and found a pipe was bad..Not to mention we had already been scammed before about installing a cleanout...Only to find out the cleanout was bad.(that was another company)..So the gentleman had quoted us the price and proceeded to tell us that this would stop our back up issue ..Mr Rotter stands behind there work. We was gaurteend no back ups ..Told us we would have to get the cleanout cleaned every 5 years..So we had the pipe replaced and the new cleanout installed..Told us we would have NO MORE BACK UP.Not even a year later went downstairs and there was a backup..The thing we were gaurteend no to have a problem with..Called Mr Rooter and they came out..They called the Restoration group out to clean up a mess that wasn't suppose to happen again.They cleaned the mess and power sprayed the line..but now your charging my insurance company $6, 000.00 to clean up a mess that your company admitted fault for. Not to mention some of the charges was never done.One we never ask for your Restoration company to come out..Your company did.All we wanted was to make the wrong right.Then tell us it would be covered under your insurance and the gaurteend would cover it..Now we get a bill for $6000.00 for your charges..That's bad customer service..
Thank you
Tammy Curtis
Mr. Rooter
-
plumbing repair
I used Mr. Rooter, Okla City prior and was pleased, so I called them again. I had a toilet tank leak at the tube to the water line. I couldn't keep a big enough receptacle at the leak as space was small. It would run over. By the time the plumber arrived, the floor was wet again. He repaired the tube but left floor standing in water. I started cleaning and slipped in the water, fell cut my arm and my head made a concave in the shower tile. My deceased husband was a plumber and would NEVER leave water on the floor. I called the company and complained, they came out and took photos and I never heard from them. I called today the owner (?) was very rude to me. I am an 87-year-old widow and all my years I have never had a public person be rude like he was today. He was a bully and on the defensive from the very beginning. When I called today he said he would return half the charge, It is not the money as his attitude that was so distressing to me. Thank you.
Mr. Rooter
-
floor drain was backed up
Called for service to my basement floor drain on 03/03/2019, as the water level had risen, but had not crested over onto the concrete floor - so I knew it was backed up and needed to be cleared. Technician arrived at 10am and assessed the problem & some other work and questions I had inquired about. When he proceeded to unclog the drain he ran into a lot of gravel & ran the line about 1 foot. He put his hand in the drain and felt the gravel and said that it felt like the pipe may have collapsed and he did not wish to break his line. So needless to say, my problem was not solved & $365.00 later I still have a backed up floor drain. Called the Dayton office and reported the situation, asked for a Supervisor to get in touch with me and requested to have my invoice and all estimates emailed to me. Dayton office called me back & told me Supervisor looked over paperwork, read what tech had reported and told there was nothing else they could do for me except call back when I was ready to have the $5271.00 job performed to fix my issue. On 03/04/2019, I called Roto-Rooter & got an appointment for them to come out and give me a 2nd opinion on the drain, needless to say, 30 minutes later my drain was unclogged (at a much cheaper price & 6 month guarantee) & on the condition he would have came back with a camera if he could not unclog the drain and no charges would be remitted if he didn't unclog it. Now my question for your company who blatantly gave me a bad advice on what was happening with my drain, didn't offer to take pictures & charged me for a service that was solvable, but did not solve it.
Mr. Rooter
-
cut my water line doing work on a home next door
Cut water line while working on house next door did not bother trying to fix it until next day show up on the job after 10 am so been without water 20 hrs. Very unreliable crew some job boss Matt 615-892-0748 riding round Atlanta wanting to know if I wanted to rerun my line I don't know what kind of sense that makes they should have fix it when they cut not 20 hrs. later.
Mr. Rooter
-
water pipe
Stay away from this company. This company broke my main water pipe and then walked away.

My neighbor called Mr. Rooter Plumbing for service after his main water pipe was damaged by the roots of a tree on his property. The city read the meter on 8/15/2017 and shut down his water on 8/16/2017, leaving him a note saying that his pipe had leaked about 4, 000 gallons of water.

The plumber arrived on 8/17/2017 and shoveled to access the area of the damage. In the process, he broke my main water pipe which runs parallel to my neighbor's water pipe. The plumber fixed my neighbor's water pipe but departed without fixing mine.

I called Mr. Rooter the next day. They told me they abandoned my damaged pipe, because nobody was paying for them to fix it. They argued that my water pipe was leaking before they touched it; however, the city checked my usage record and detected no prior irregularities. In other words, my water pipe was not leaking before they broke it.

Attached is a photo which clearly shows a broken pipe, not a pipe with a minor leak.
This review was chosen algorithmically as the most valued customer feedback.
Approximately two weeks ago, my fiance had a toilet overflow in her town home in Houston. The restoration company recommended Mr. Rooter out of the Woodlands, Texas. A technician came out the following day, roto-rooted the line, which only needed a plunger, then proceeded to repair the toilet. The final bill was $333, part of which was to replace the handle...
Read full review
This review was chosen algorithmically as the most valued customer feedback.
These professional scam artists are interested in getting commission cheques, not fixing problems. Charged $600 to poke a hole in toilet paper with camera described as a snake over a one hour period. The next morning after "fix", my basement floor was covered in sewage resulting from the non-fixed problem. Follow up calls not returned until late in the day...
Read full review
This review was chosen algorithmically as the most valued customer feedback.
On 9/9/2016 I called on Mr. Rooter to snake a clogged toilet. The guy showed up and said it would cost $165. I thought that was high but said OK anyway since I needed a working toilet ASAP. So he unclogged the toilet and I thought that was that. He asked for the check and I asked for an invoice with a warranty. He said I would be getting that the next day...
Read full review
Mr. Rooter
-
Costed me $330 for a snaked sink
Nice guy came the same day but he charged me more then switching the whole sink.Granted he told me the price before but he made it sound very bad(like i have to switch the pipes etc)after he finished the job i look at the receipt and it said he snaked it...
I could have bought drano for 5 bucks!
or called any other company and they snake any drane for $99
I manage 40 apartments and bec of one stupid thing like the price on snaking a pipe did they lose all that business.
This review was chosen algorithmically as the most valued customer feedback.
Called a plumbing service (Mr Rooter) as my 17 month old water heater was tripping off and had to be manually reset due to an intermittent fault. A O Smith's service line said a technician had to be there to go through diagnostics. The person Mr Rooter sent asked me how to reset the heater and several other basic questions so I asked him if he had been...
Read full review
This review was chosen algorithmically as the most valued customer feedback.
We needed a dishwasher installed and I called Sears ($150), Home Depot ($140) and a contractor ($150) to get a quote. I thought it would be easier to use a plumbing service because I also had to get a couple of lines snaked. I called Mr. Rooter accidentally, (I meant to call Rotor Rooter as I have had great service with them every time) and asked them...
Read full review
We are here to help
16 years' experience in successful complaint resolution
Each complaint is handled individually by highly qualified experts
Honest and unbiased reviews
Last but not least, all our services are absolutely free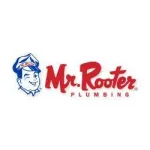 Mr. Rooter contacts