Roto-Rooter Group complaints
68
Roto-Rooter Group
-
Toilet Flusher
I placed a trouble call on Thursday, July 21, 2022 and was given a confirmation date / time of Friday, July 22, 2022 between 8:00 am and Noon. Nearly 3.5 hours later (3:30 pm), still no service technician! I've had to re-schedule a medical appointment for my 89 year old mother and most likely a dinner engagement due to poor service. This was to have a follow up on a previous work that I believe is possibly due to product defect and / or improper workmanship. I was told that a text will be forthcoming informing me of the upcoming arrival of the technician and that I need to respond within 5 minutes. Inexcusable and Irresponsible!
Desired outcome: Absolutely Free Service and a 50% off coupon (indefinite expiration) for any service.
Roto-Rooter Group
-
Backed Up Sewer Line / Unethical Practices!!!
I paid this company $1149.60 plus a tip, plus $149.00 service fee on July 3, 20222, to snake my main sewer line. Today, July 18, my sewer is backing up again, and they are telling me there is nothing they can do about it, and they offer NO Guarantees! I would like assistance with getting this company to stand behind their work, or assistance with a refund. Thank you for your assistance in this matter.
Desired outcome: Repair of refund (full or partial)
This review was chosen algorithmically as the most valued customer feedback.
Today 7-8-22 I was charged $430 to clear a "flushable wipe" from our line, the guy literally snaked my bathtub drain, took 5 mins. Unreal!
Read full review of Roto-Rooter Group
This review was chosen algorithmically as the most valued customer feedback.
On Sat. 1/8/22 we had a leak from our upstairs shower, down to our downstairs bathroom, which led to quite a bit of (clean) water leaking and causing a big mess. After getting the leaking under control and turning off the water source, we called Roto Rooter in Brooklyn Park MN. They told us they couldn't make it out until Tues. We certainly understood the...
Read full review of Roto-Rooter Group
This review was chosen algorithmically as the most valued customer feedback.
On 4/29/2022 I called the plumming company after hours to help with the leak we discover that night. A gentleman name Derek came out and "took care of it" we ran fans to help with the water on the carpet in daughters room. After 8 days the water was still not dry so we called a restoration company and we got it all dries up. A week later the carpet was wet...
Read full review of Roto-Rooter Group
Roto-Rooter Group
-
Leaking pipe
On April 21, 2022 I called Roto-Rooter to fix a pipe that was leaking in the front yard of my house in Los Angeles, CA. The plumber that came out told me their rate was $440.00 an hour. I allowed him to start the work because it was a small job. He replaced five feet of pipe with copper pipe. He said he had to buy 10 feet of pipe because that was the minimum. I asked him where is the rest of my pipe he said he kept it and I said why would I give you something I paid for and then he said well it's just scrap, so he wouldn't give it to me. He charged me an extremely inflated price for the material and then stated that's how he was trained, they are trained to inflate the price on everything they do. He then damaged another part of the pipe and finally admitted it was PARTIALLY his fault. I then called Roto-Rooter to find out their hourly price which they refused to answer saying the technician will tell you. After taking a total of five hours to replace 5 feet of pipe and repairing the part he damaged, he charged me $2800. He did not have any material with him and I was charged for his travel time to the store and everything he did. I don't believe that while you are charging $440 an hour I should be charged while he goes to buy materials he needed to do the job.
Desired outcome: I would like a partial refund. I do not mind paying for a job but to be ripped off by a so called well known company is ridiculous
This review was chosen algorithmically as the most valued customer feedback.
Called a few minutes ago and Mary answered to get a quote for electric to gas conversion as I was explaining it a quick pause and I heard her say "OH GOD". So I told her your rude never mind about my request. So I hung up. Wow, if you don't like your job quit.
Read full review of Roto-Rooter Group
Roto-Rooter Group
-
Plumbing services
I had a toilet back up, and called for service, the guy who came out never looked at the toilet, and said I needed to have the lines "Jetted" so he arranged to have the guy come out the next day to jet the system. $655 per hr. and a total bill of $1,355, shoved a camera in the pipe and show it was clean as a whistle, that night the toilet over flowed again (again he never looked at the toilet)

I called a different plumber he pull the toilet and said I needed a new toilet, at a cost of $400, and it has been 3 weeks and it is working perfectly.

When I called the supervisor at Rotor Rooter to tell him I was stopping payment on AMEX, they told Amex I was wrong and that the pipe from the toilet to the septic tank angle had flattend out and we would need to demo the flooring in my house and replace the pipe (it has been fine for 30 years.

FIRST THE UPSELL, THEN $1,300 LATER THE SAME ORIGINAL ISSUE AFTER ROTOR ROOTER LEFT- DON'YT USE THEM
Desired outcome: Return my money
Roto-Rooter Group
-
Plumbing
We scheduled three times a service call with Roto rooter in Houma & they cancelled after waiting 3 to 4 hrs for them. We had to travel three hrs total to wait for them. No company should schedule. Three times & cancel you as a business is not run like that. If you cannot be there that day don't make the appointment. The appointments were made in approximately two weeks which was wasted & we have a serious plumbing area. L a king & water had to be turned off
Desired outcome: We got another plumber to go out
Roto-Rooter Group
-
Liars rip offs
These guy at roto in florence alabama on sherrod ave are the most crooked people ive ever seen at any company in my life.. They show up to work high on meth every single day they ride women around in there vans they drink on the job.. The man in charge jgon is in ccu from a stroke hes 90 years old he bails them out when they get arrested they also use roto to get sides jobs on there own by saying its for roto rooter and they pocket the money.. They have sex in an old house behind the shop with previous secretarys.. Its all around the most unprofessional work environment ive ever seen in my life. One employee is on meth was in prison 10 years for attemptied murder on an officer and has been arrested 6 times in 2 years. Someone needs to come in and straighten this establishment out because people are starting to avoid giving them there buissness!
Desired outcome: fire the drug addict employess and replace the boss!
Roto-Rooter Group
-
Overcharged for work performed
User BEWARE. I called this company for a backed up kitchen drain. The blockage was not in my P-trap and I was not able to clear it with my small drain snake. They told me that they couldn't provide me with a price to clear it, but the service call would be $70 and their Tech would give me a price once he arrived. The price, $459.00, for a ten minute job. The Tech then told me that he would have to charge me the $70 fee either way. Lesson learned, don't hire professional extortion artists. Really I am just mad at myself for being such a sucker. Never again.
Desired outcome: Refund. No supplies/parts used or provided. $455. For a ten minute labor charge?
Roto-Rooter Group
-
Unclogging Toilet
Roter Rooter came to service an overflowing toilet on Dec. 31st. on a house I recently purchased. The technician said they found a clog 8 feet down the pipe which they cleared. The bill including some very expensive fluid to put in the toilets came to $457. 2 and a half weeks later, the toilet is starting to back up again.

Go figure, Roter Rooter only guarantees their work for 7 days. Why wouldn't this company stand behind the work they did 2 and a half weeks ago. If they truly cleared the blockage, there should be no recurring issue, especially as the toilet is only being used a couple of times each day.

Ridiculous - don't trust this company.
Roto-Rooter Group
-
Bad Customer Service
1.30 - 3.30 pm appointment set. Nobody showed up. Called 3 times. Every time I was told the tech will show up in 30 mins. I was also told the appointment time is a mere window, with no guarantees. At 5.30 pm on my last call I was rudely told I need to reschedule. Extremely poor customer service.Complaint to the "manager" did not yield anything. I had used them before twice about 2 years ago with good results. It seems a lot has changed. Their service has truly gone down the drain. Will never use this company again
Roto-Rooter Group
-
Overcharged and sent to collections
I used Roto Rooter this summer I was initially told it would cost 10, 000 to replace over 40 ft of cast iron pipe. I applied for credit with their service and was approved. On the day they came to do the repairs it was discovered my pipe did not need to be replaced it was flushed and an outdoor access was placed my new price was roughly 6, 500. I asked the supervisor on-site Keith to give me my receipt before they left I went outside after an bit to check on them and everyone was gone. I called repeatedly and the Keith would not call me back. Suddenly no one would answer the phone or they would pass me around until it would disconnect. Roto rooter gave the credit company a 10, 000 dollar receipt which was the original estimate which I refused to pay. Finally I got hold of Sam that said he would fix everything and send me the correct bill and send it to the credit company. He got Diane from accounting involved and she never fixed anything nothing ever happened on her end to correct this mistake that they made. I am being sent to collections for 10 grand which is not the correct amount for the work that was done. It's been a headache and I will happily pay my debt but I'm not paying for services that we're not provided. Now if they want to come back and actually replace all the pipe fine but they haven't. I would like a correction on my account and to have this removed from collections, my credit shouldn't be ruined because they made a mistake or were purposely trying to be sneaky.
Desired outcome: To be billed correctly and taken out of collections this is not my mistake
This review was chosen algorithmically as the most valued customer feedback.
3 . He came out one time to look at it them but made no difference, still sounds like a stream is running in the pipes for sevERAL HOURS and you cannot flush in either one.I have had enough and will not Pay!!!
Read full review of Roto-Rooter Group
This review was chosen algorithmically as the most valued customer feedback.
I called Roto-Rooter to unclog my drain. I was told that the tech couldn't reach the clog d the yard would be dug up at a cost of $9400. I told him no that's ridiculous. Just clean up and ill find someone else to clear the drain (which I did for $426.00) Next they told me that they had to cut away any drywall that had mold or bacteria. I called the project...
Read full review of Roto-Rooter Group
This review was chosen algorithmically as the most valued customer feedback.
I called Roto Rooter to come out and fix my bathroom plumbing, the service technician came out and he tried to fix the problem and he couldn't so he contacted his site manager and state that he would come out the next business day which was on a Monday, I called and called, no one never came out and they kept giving me the run around they left my bathroom a...
Read full review of Roto-Rooter Group
Roto-Rooter Group
-
cable broke and stuck
Hello,
My name is Glenda Criss, I live in Columbia Heights, Mn. Last November I called Roto-Rooter for clog basement drain. The tech come out, ran the cable line, cable got stuck, tech had to cut cable. I was told it would have to dug out, cost $8300.00.

December 11th 2020, my basement drain begin backing up again. I called Roto-Rooter, the tech come out put in cable line notice broken cable line in there, pulled out his cable line stated it would have to be dug out, cost $$6, 210.00.

I have called Rotor-Rooter four times to ask what can they do, to be told I am responsible to pay to have the stuck broken cable removed. My basement continues to overflow as of today.

I am asking that Roto-Rooter take responsibility for removing their stuck broken equipment from my pipe line please. My basement is now flooded with sewage. I am retired and a caregiver for my 75 year old veteran brother who is paralyzed from a stroke and is bed bound. Because of his daily care and nurses, occupational and physical therapist weekly visits for his home care this has put our health in a very compromising situation. Thank you for your attention I hope to receive an immediate response.

Sincerely,
Glenda Criss
[protected]
Desired outcome: remove stuck broken cable no charge to me.
Roto-Rooter Group
-
Install a sink
I'm devastated as Roto-Rooter has attempted to take advantage of me as a single female and charge me over $750.00 to install a faucet when I called for a replacement of a sink. When I told them I no longer wanted services from them from sending 3 unqualified and overpriced plumbers to service me, they lied to my insurance company so I could be denied payment for the damage under my counter. Never, ever, call this company in an emergency because now, they are taking me to court for the charges. Not a great company to rely on. Plus, the customer service sucked badly.
Roto-Rooter Group
-
driver not paying attention
I just want to inform you that this morning around 11:20am on I-25S in Colorado Springs one of your drivers almost side swiped me. I was in the far right lane he was in the middle. He apparently needed over and couldn't wait until it was clear instead he just starts to get over and I have to brake and swerve in order to avoid being hit. He should checking his mirrors and blind spots before just trying to merge into a lane. I am more mad that I had my 5yr old son in the car with me and how ignorant your driver was by simply not checking his blind spots or simply glancing over and seeing I am RIGHT beside him!
Photo taken after I had braked and he got in front of me.
License plate number on the Van is BAT J35
We are here to help
16 years' experience in successful complaint resolution
Each complaint is handled individually by highly qualified experts
Honest and unbiased reviews
Last but not least, all our services are absolutely free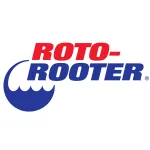 Roto-Rooter Group contacts