Motherhood Maternity / Destination Maternity complaints
50
Motherhood Maternity / Destination Maternity
-
Selling the CC info to PARENTING Mag
We went to the shop located in the Pentagon City mall in VA in August and purchased some dress. We are very sure that we never opted to purchase any magazine. In the last two months, we got couple of PARENTING magazine and assumed that it was free sample. We are sure because never we gave the credit card info. Couple of days back, there was a charge for PARENTING mag. on my CC.
We are totally panicked and called the mag. office. They disclosed that they got the info from Pentagon store. This was really nightmare and very shocking. PARENTING kindly agreed to post back the money in 3 to 4 weeks.

Be carefull with motherhood-maternity!
Motherhood Maternity / Destination Maternity
-
Unauthorized Charge
As I was going through my checking account statement online last night, I noticed a $20 charge for a parenting magazine. I asked my wife if she ordered any magazines lately and she told me no. There was a 1-800 number that went along with the $20 charge that showed on the bank's online statement, so I called it to ask what the charge was and where it came from. Apparently, when my wife was shopping a few months ago at Motherhood Maternity at the Carousel Mall, she "authorized" a magazine subscription simply by signing the credit card receipt. I told the lady I was speaking to that I thought that was fraudulent and deceiving and she offered to remove the charge and cancel the subscription if I gave her my credit card information-which I told her she must already have to charge me in the first place. I told her I would let my bank take care of it, which I am doing this morning. Make sure you look over your bank statements…
This review was chosen algorithmically as the most valued customer feedback.
I bought 2 nursing bras and asked the sales clerk what the standard rule is (I was trying to buy them in advance as I didn't want to wait until after the baby was born to try & find nursing bras, therefore I didn't know what size I would be). The clerk told me to go up one number size and one cup size, which I did. She put the receipt in the bag and never...
Read full review of Motherhood Maternity / Destination Maternity
Motherhood Maternity / Destination Maternity
-
Customer Service
I purchased a pair of maternity pants that were tagged for $16. The clerk rang in my purchase (they have the monitors that don't allow you to see each purchase that is being rung in) and right before I signed my credit card receipt I realized that I had been charged $20 for the pants. When I told her, she said that she would issue me a store credit for $4. I asked her why it couldn't be a cash or credit card refund since it was their mistake and she said that it was store policy. I asked her what I could possibly buy in the store for $4 and she said, you could put it on a gift card and give it to someone else! Finally, I asked to speak to the manager (who was standing right next to her, listening to the whole conversation and never offered to help) and she voided the purchase. I will never shop there again.
Motherhood Maternity / Destination Maternity
-
Pushy customer service and lousy products!
I have been reading the previous complaints about this company and it is amazing how similar the stories are to my own several states away in Albany, New York. I thought that the salespeople were very pushy and tried to get me to buy expensive items that I did not come in to buy, and then would get huffy with me because I wanted to look around the store at my own pace, and was not interested in the products they were trying to pawn on me. I needed a maternity belt, and that did help, but again, was being pushed to buy something else with it, and when I did not, the woman was very brisque with me and practically threw my purchase at me after I paid and ran away to tend to another customer before I even had a chance to put my money back in my wallet.

I made the grave mistake of purchasing maternity underwear from this company and CAVEAT EMPTOR (BUYER BEWARE!) to anyone thinking of making similar purchases there. The underwear were in packages, so it was impossible to figure out what size they were, and they are so shoddily made that they fall off, or have ripped at the seams. Unfortunately, when I first got pregnant and needed maternity clothing, this was the only place to purchase maternity underwear, but I finally got fed up and was much happier with larger size Hanes regular underwear.
This review was chosen algorithmically as the most valued customer feedback.
I purchased an outfit from one store. When I got home, I discovered that the shirt had a security tag. I returned to the store to have the tag removed and was told the store did not have the device to remove it. They called another mall - across town - to find out if the other Motherhood store had the device. They didn't. I was told that I'd have to return...
Read full review of Motherhood Maternity / Destination Maternity
The complaint has been investigated and resolved to the customer's satisfaction.
Motherhood Maternity / Destination Maternity
-
Rude employees
I went into a Motherhood store in the San Gabriel Valley, Ca. I wanted to buy a single stretch mark cream. One of the ladies working there suggested i buy 6 small ones which equaled the same price as one large one. She said that I would get more for my money this way. However, I know that if I had so many bottles I'd loose most of them. So, I said no. I'll take just one. She rudely snapped back, then why by it.

Every time I go in there they ask me 100's o questions. Try to force you to sign up for their credit card. I am tempted to never shop their again.
motherhood maternity forces employees to badger customers. it's a terrible company, and its emplooyes should not take the fall.
Resolved
The complaint has been investigated and resolved to the customer's satisfaction.
Motherhood Maternity / Destination Maternity
-
Poor customer service
The employees of this store made us feel small and almost guilty for not buying more items. After trying on a few things my wife only wanted the shorts for 16.99, the manager (I presume) began a barrage of questioning as to why we did not want to buy other items and with a very poor attitude at that. Then after finally avoiding her, the girl who ran our credit card asked us for a bunch of sensitive personal information all without telling us why!?! Then, she forced us to take a credit card application even after we said no. Then to top it all off, after the sale was complete, she told us there was no returns on the item we bought because it was a sale item... AFTER we bought it. This is very poor customer service and we vowed not to shop there again.
This review was chosen algorithmically as the most valued customer feedback.
I bought a Pre-natal Listener a few months ago from the store in Palmdale, CA. When I got home, I opened the box and found a battery in place and a missing manual. These were evidences that the item sold to me was not brand new in the box. The box was labeled "BATTERIES NOT INCLUDED " but contained one. How else would the manual be missing as well? I...
Read full review of Motherhood Maternity / Destination Maternity
Motherhood Maternity / Destination Maternity
-
Pitiful customer service
Two days after Christmas I went into the Motherhood Maternity Store at Town Center Mall in Kennesaw, Georgia. I spent a little time browsing around and came a really cute dress on a clearance rack. The first one I picked up happened to be my size and the price tag said $12.99. I loved it and the price was right so I made a beeline to the dressing room to try it on and see how it looked. I was very excited that I had found something that fit well and at a great price so I took it up to the desk to pay. As the, I assume, manager began to ring me up she told me that the ticket was marked incorrectly and the dress was actually $29.99. She said that since there were still dresses on the rack that were marked at $29.99 she could not authorize the purchase for $12.99. I asked her to please call her district manager for the approval since the mismarked dress was not my fault and I had not even seen the other price tags. It was a huge let down for me. She said that her DM was not available that day and she could not reach her. I asked her to give me a number with which I could contact the DM to complain and also asked her to hold the dress for me which she did. At this point, my two year old daughter that I had with me was hungry and tired so I decided to leave the mall and go home.

When I got to my car and out of the parking lot, I called the number expecting to be able to leave a message for "Angie". When I dialed the number, I reached the store I had JUST been in. The associate that answered the phone realized that I was the customer that had just left the store 10 minutes before and told me that the DM had JUST called and authorized the sale so I could come back in and purchase the dress.

This really hacked me off because with a stroller I had to go through hoops to get to their store because I had to go half way down the mall to use the elevator, not to mention I had just given up my parking place at the mall two days after Christmas, and I had a cranky child with me.

I do not for one minute believe that their DM "just happened" to call as soon as I left. I believe that I called their bluff and they realized that they had no choice but to concede before the complaint went up the chain of command. I believe one of two things happened... either they were worried about keeping their average dollar per sale up or the company just does not empower their employees to make decisions that are the best for their customers. Neither option is good for business!
I work in a retail and customer service environment and would die if my associates made shopping at my store so inconvienient. I did finally call the DM and leave a message on her company voicemail. It is now January 12th and I still have not heard back from anyone at this company with even the slightest apology. An apology would have gone a long way. Now they have lost a customer for life, one that happens to be a member of a large mommy group and will share her story of terrible customer service with many mommies and mommies to be...
We are here to help
16 years' experience in successful complaint resolution
Each complaint is handled individually by highly qualified experts
Honest and unbiased reviews
Last but not least, all our services are absolutely free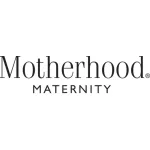 Motherhood Maternity / Destination Maternity contacts