Monoprice Whole Home Audio Customer Reviews
5
Rate your recent experience
A Must Have App For Monoprice 6 Zone Amp
I love this app! It is simple to use and is quick to load. I didn't even install the keypads. I use this app to control everything and have never wished once that I had keypads. Saved a lot of wiring and install cost. Thanks for the great app and updates when needed!
Get the right parts!
I wanted to write this review just to let folks know that this app 100% works but make sure that you get the right parts. I got an off brand RS232 serial cable and that made this not work at first. Make sure you get the right parts.

This is a great app that does exactly what you want it to!
Great App
This app is great. Works well on iPhone and iPad devices. Family uses it almost daily. I've used it with an intact Flex and then when that died the Monoprice adapter which is listed in the app description(though the Monoprice adapter itself was a chore to setup, but not because of this app). Highly recommend if you have the Monoprice audio amp. I have two amps setup for a total of 12 zones and this app controls both very well.
Works Great
I've had the Monoprice 6 zone system for over two years and have been enjoying it. Actually...I love the amp. Just decided to try and add app support, app works great. No lags, it just plain works. I do have one question however, I have two of these amps and they are not linked via the flat cable. They are being used as two separate 6 zones, one system upstairs and another downstairs. I don't see anywhere in the app to add a second amp. What's the fix for this? Only reason for 4 instead of 5 stars.
Does what it's supposed to. Missing a couple features
First and foremost, if you have the device this app works with you need it. You don't even need the wall controls.

there are a couple of points that need to be fixed:

First, there is no way to move a configuration between users other than typing it into each device. This makes setup and Management a pain. Half star off.

Second, there should be a feature to lock out an input from being available on a particular output. Imagine a surround sound stereo is along side this as the sound system for the living room. You may want to have a football party and play the game throughout the house, so an input is needed. You may want to be able to send the same music as the rest of the house is playing into that room, so an output is needed. However that input and that output running at the same time would be a feedback loop that would be horrible for all devices in question, so it would make sense to be able to lock out that input from ever being selected on that output. Another half star off.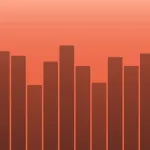 Monoprice Whole Home Audio

contacts
We are here to help
A 19-year track record of successfully managing customer reviews
Our team of experienced professionals handles each review with individual care
Honest and unbiased reviews
Last but not least, all our services are absolutely free