This review was chosen algorithmically as the most valued customer feedback.
I ordered 2 orders trying to reach you to cancel one of the orders with no luck .. very bad customer service .. and for other order the discount didn't apply .. how i can reach you
Read full review of Modanisa
Modanisa
-
I am complaining about the process of returning my order.
On the 24th of January I received my order from Modanisa. I was not satisfied with my order so I filed a return and filled in a return form.
When I went to drop it off at the Royal Mail they didn't accept my parcel and told me the my return form was not acceptable.
Now it's been nearly 14 days since my order was delivered and I want to request a refund.
My contact details is [protected].
Thanks
Desired outcome: Request a refund
Modanisa
-
Defective swimsuit
The swimsuit product code: 814426 was faulty.

The pants has holes at the side and one of the tightening band was missing.
I complained and sent photos but they reply back that the item was ok and no issues.
I called them several time every time I call them would say that they will open a new case with a full description but no outcome.
I have tried for over a month now and i fed up
Desired outcome: Full refund
Modanisa
-
Modani customer service
I placed an order number [protected] with modanisa at 7 of November and cancelled this order while its status was packed. I was expecting this will be cancelled and refunded but the process of shipping this order continued and the delivery campany didn't accept the my refusal to receive this parcel, have written to modanisa every day in the past two weeks with no answer from them on any my emails.
Thanks
Modanisa
-
Parcel not received and not responding to my emails
My order with the code [protected] has not been delivered yet even though it was said to be delivered between 14th-17th April. It shows that the order has been shipped but the estimated delivery date has gone beyond 6 weeks.
I have emailed the company a number of times asking for my delivery or a refund (aprox £50 worth of goods) but they have not bothered to acknowledge my request and no response was given at all regarding the matter.
Modanisa
-
No delivery or refund
My order number is [protected]. I had ordered on April 19 2020 and was promised delivery by 28 April. Today is 19 May. They have not sent an official receipt either. When i tried to contact them, they said the courier service has to solve the issue. Meanwhile, when i contacted the courier service (Hermes) they vouched that Modanisa had not been in touch with them at all. I know do not know where my parcel is. Neither are they refunding me. (Which i applied on May 11)
Modanisa
-
Order not delivered. Money deducted from bank.
Hi.
My order number [protected] from Modanisa was never delivered .
They charged me for the payment. I called and emailed them many times.They never reimbursed.
Instead of sending my order or returning my money, they emailed me that my inquiry 9820267 has been resolved. They never did anything to resolve it.
I wrote several emails, they never responded back. It is still pended. No response from company or customer service.
This review was chosen algorithmically as the most valued customer feedback.
I ordered 4 items from Modanisa on 31/01/2020 and the order was confirmed, I got charged for it and everything was fine that's when I received a text from them on 06/02/2020 telling me that they took out one of my items and they just decided not to ship it to me and it's not available I don't know how!! Although the shoe is still available on the site. And...
Read full review of Modanisa
Modanisa
-
missing garments
I have purchased 2items November 2019 and up till today I haven't received my refund or any help. It's December I have been calling and emailing almost every month. I have spoken to different people and everytime they promise to resolve it. They have my money and my items. I've been waiting for my refund for more Almost 2 months now and this Modanisa company refuses to refund me.
Please anyone who can help to get my refund..
many thanks
Maryan Daahir
My order number is (9227145 )
This review was chosen algorithmically as the most valued customer feedback.
I placed an order [protected] in June 2019, but I have not yet received it because of a delivery failure. Then I asked for a refund and I am still waiting for my refund. I have contacted customer support so many times getting frustrated as no one looks into my refund and closes my case down. I have been told so many times that the refund is being proceeded...
Read full review of Modanisa
This review was chosen algorithmically as the most valued customer feedback.
Please call your Bank for dispute. I placed order on 06.11.209 with N: [protected] and had to be delivered on 18.11.2019 but today is 29.11.2019 and nothing. Since 18th I am calling Modanisa every single day and each day different lays. They gave me Hermes tracking number and is not working I also contacted Hermes and they said there is not any package send...
Read full review of Modanisa
Modanisa
-
product 984687
Hello, so I ordered this beautiful suit. On the picture it comes with a belt, but when I received the suit I didn't get the belt with it. I contacted customer service twice and they told me that the product details said the belt is excluded. I didn't see that anywhere listed on the modanisa app or website. It's not fair because I've been a loyal customer to this company for over 3 years and this isn't the first time I've been tricked. They said they can't do anything about it now but it's fine, they've just lost another customer.
Modanisa
-
coat
I've made an order for five pieces and I got one of them wrong now I am trying to reach any of the customer service to send back this piece but no one is replying back, I contacted the customer service and they told me that I can send it within the first 14 days now after I replied to the mail no one is replying back and the 14 days are over now but I contacted the customer service within the first 14 days and I got no reply I want to send the piece back because I don't like it can some one contact me through
( [protected]@yahoo.com ) or at this number via text message or call ( [protected] ) Kindly contact me as soon as possible .
Regards .
Modanisa
-
delivery of parcel, wrong item
My parcel is 17 days late. After 10 days I called modanisa which stated that they needed to send a letter to the shipping company which they should have done without myself calling them to remind them that my package is still not at the delivery location - my house. I called again after 17 days asking about my package and was told by modanisa that the package is now at the A.A.A convenience store however when I went to the store it was not there. Then when checking my order I found that one of the item put through is wrong.
Modanisa
-
white clothes arrived with stains
My last order was a white top and trouser set, where in which the trousers had arrived with multiple small brown stains on it. It did not come of even with scrubbing and quite frankly I am a bit disgusted. It is a disappointment as I have ordered from Modanisa before without any complaints and was pleased with them. However, I did not expect to see them selling clothes with stains on!
Modanisa
-
shipping
I ordered from modanisa twice the first order was scheduled to come in 3-6 buisness days. After 2 weeks and I still haven't received my order I called modanisa who transferred me to my UPS and apparently my address number wasn't clear enough for the driver to locate. We give UPS the correct address and they ship it. The second order the same thing happened it was scheduled to come 3-6 buisness days after a week and a half I called again but this time the address name was missing. I had to go and pick up my order from UPS to see that modanisa completely left out my street name even though on my address on my account it's there. I will never do buisness with this company again!
Modanisa
-
Refund of returned items
I placed an order on March 2019 and returned the items in April 2019 and I am still waiting for my refund.

I have emailed and contacted customer support many times getting frustrated as no one looks into my refund and closes my case down.

I was last advised in June 2019 they would process the refund despite not having the items. These were returned to them using their service and tracking number etc. It is not my fault they have not got them.

I have again emailed and chased Modanisa to no avail and dont know what else to do.

I just want my money back as I am at a loss. Their customer service is a joke and i am sick of this now.
Modanisa
-
my order is missing!!!
Hallo. Im Modanisa customer from Germany. I had ordered from modanisa 2 times before and it was no problem, all dresses came as estimate date. But last time i order 3 dresses from 17 July and it should be arrived in Germany between 19-24 July but until now 2 August i have not receive my order yet. I order from Modanisa app and status is delivered. I cant check my shipping number, it always say error and i have try to contact by email 3 times in 3 days and no response from such a company like Modanisa. Is Modanisa become a scammer now or what? Because i read here im not the only one who got the same problem.
Modanisa
-
skirts
I returned 2 skirts in April and am still waiting for my refund. Every time I phone I am told that I will receive an email. I am also told that I have been reimbursed for one of the skirts but this is not the case, I have checked my bank account several times. Every time I email I am told that I have to wait 60 days for the package to reach the main warehouse. This has been going on for months. Reference number 8064418
Modanisa
-
item not refunded
Hello

Here is my case

I returned back 2 items from the order number [protected]

I received an e-mail saying that I've been refunded then I checked my bank account I found out that I've been refunded for only 7 £ however the two trousers I returned are £12.95 each

I understand that you need to keep £5.95 for the postage return fees but 12.95 are still missing

Please find attached the invoice and the return form

I complained before and you asked me to wait between 30 and 60 days, it's been more than 60 days and the problem hasn't been resolved yet

Hopefully, you fix this for me as I really get a very bad experience with Modanissa

Best regards

Leila
We are here to help
16 years' experience in successful complaint resolution
Each complaint is handled individually by highly qualified experts
Honest and unbiased reviews
Last but not least, all our services are absolutely free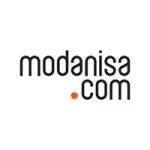 Modanisa contacts