Mercari
-
When Calls the Heart DVD
I ordered a DVD set of seasons 1-8 of When Calls the Heart On May 31st. It arrived promptly on June 4th, but I was out of town at the time so did actually open it until several days later. It appeared to be wrapped as a new item, but when I tried to play the first disk it started skipping on the 4th episode and was impossible to play. I tried another DVD player and the same thing happened on disk 1, and disk 3 would not play at all. I let Mercari know and they told me there was nothing they could do since it had been 72 hours since the item was delivered. I followed up several times to no avail.

I can understand not receiving a refund but I feel I was due store credit. Even if I had been home when the package was delivered I could not have played all of the 8 seasons worth of disks in 72 hours unless I didn't sleep!

I think that kind of policy smacks of stealing and not taking responsibility for defective products. I thought I would be covered under the 30 day policy but that only covers stolen goods.

BEWARE - DON'T USE MERCARI TO BUY OR SELL PRODUCTS!
Desired outcome: Refund, replacement, or store credit for my purchase, along with a sincere apology for their poor customer service.
Mercari
-
Sale tax charges on shipping costs
Multiple times I have shopped on Mercari, and if the shipping charge is separate, they have still charged Colorado sales tax on the shipping costs in violation of Colorado law. According to their JOKE of a customer service department:

"Mercari is required to charge sales tax on Colorado shipping charges unless such charges meet two criteria. You correctly state the separately stated criteria but not the "separable" from the transaction criteria. Mercari is legally charging the sales tax and in fact, if we were not, then we would be violating the law. See below from the Colorado Department of Revenue --

"'Delivery and freight charges are generally exempt from Colorado sales tax so long as they're both separable from the purchase and separately stated on the customer invoice.'"

Say what? If the item is $20 and shipping is $5.99 extra, AND clearly stated as such on the invoice, Mercari claims they can charge tax on the shipping for this bogus reason? How are the shipping charges NOT separable from the merchandise charges when they are clearly itemized on the invoice?

Poshmark, eBay, Etsy, and every other online merchant I shop at CAN separate the clearly stated shipping charge from the merchandise price, but Mercari cannot? They need to go back to school to learn math!
Desired outcome: I want a refund for all the sales tax I have paid on shipping charges.
Mercari
-
Item never received
Mercari is not trustworthy and the buyer is completely not of luck if you purchase an item and never received item Mercari will take money out of your account and blow you off by giving you credit which has an expiration date I never experienced such unsympathetic unprofessional business than Mercari so beware if you buy from Mercari they are not trustworthy Mercari will lie and tell you to rest assure you will be taken care but they really only take care of themselves thieves and stole my money I spent 50 dollars on item I never received but Mercari got they cut of my money
Desired outcome: I want my money back
This review was chosen algorithmically as the most valued customer feedback.
I've been selling and buying on mecari for awhile now...but customer service through mecari is a joke. I bought a pair of pants, fedex smartpost wasn't updating, reached out to mecari they were no help, waited and decided I can't wait any longer my son needs dress pants to walk at his graduation, so I'm going to have to order pants or buy them somewhere...
Read full review of Mercari
Mercari
-
Lied on Item Description
Upon receiving my items, two lotions. The sellers description stated that only one lotion was expired. Upon receiving the lotions, one pump was broke and both were expired. I excepted the items and the seller rated me one star. There was no reasoning for a negative review such as this. After contacting Mercari, they said they would not remove the negative review even though I paid for the items, acknowledged that the items were incorrect and damaged, but I would still rate the seller 5 stars. The seller then rated me 1 star for being honest and being more than fair giving them a 5 star rating. I would rather return the product than receive a negative untrue review.This one person has ruined my buying experience on Mercari. I have 44 five star reviews and this person gives me one star when I did nothing wrong
Desired outcome: I would like a full refund. I want to return the items to the seller and I want both reviews removed. I also want to block this user after the review is removed.
Mercari
-
Mercari
I sold a vintage lamp shade on 3/26/22. I shipped it on 3/27/22 by UPS ground. I used a prepaid Mercari 4 pound weight & wrapped it in 2-3 inches of bubble. Placed it in a cardboard box. Loaded the box with newspaper, & those plastic filled air containers for protection & no movement. I wrote on every side of the box "fragile" "glass". item arrived to buyer on 3/31/22. The shade was completely shattered. She immediately sent multiple pictures to Mercari. They notified me. She had informed them that the item had been packed well. From the day of delivery to 4/16/22 I have been denied "seller protection." First they said I went over the weight limit of 4 pounds. I sent them the copy of my receipt from UPS of " 4 pounds". Then they said "I didn't use enough bubble wrap for the item" and sent me their list to follow to ensure "seller protection." I continued to argue for days. Then they responded "i needed to pack the item in a box."
This review was chosen algorithmically as the most valued customer feedback.
Mercari customer service flat out sucks period! Mercari is withoutadoubt the worst online customer service I have ever encountered in my 57 years on this planet. Actually at this point I honestly think that mercari does not even have a customer service department. The responses back (if you can even get one of those it's computer generated) are always the...
Read full review of Mercari
Mercari
-
Account was hacked 2022
I have been a seller for a while but got hacked money of mine deposited into thier account and they used my funds to buy a sports bra that was 67$ The package arrived today and it was an empty package with cardboard and rolled up paper. I have been messaging Mercari over and over and calling my account is on limited I still can't buy sell or anything can't access the money on there either. Thier customer service is generic auto replies you never get a real person. Had to get a new bank account and debit card because of this.
Desired outcome: I need my money back they stole and my funds they stole too
Mercari
-
I had my account suspended with funds in it I have a good track record they will not respond to me they have robbed me for $90
I had my account suspended with funds in it I have a good track record they will not respond to me they have robbed me for $90I've been on here since 2015 with a great track record as a seller no returns I sell kosher items no fakes etc. good reviews Mercari all of a sudden suspend my account due to unusual activity as they say with no grounding I've emailed them over and over twice they told me they're sending it to the billing department which is absolute BS because nothing has transpired from it triple-B filed one complaint and Mercari gave them a rote response as well, no resolve. I filed again with them nothing has been done I want my $90 out of this account
Desired outcome: I want my money.
Mercari
-
WORST Customer Service
Mercari has the WORST customer service I've ever experienced for ALL websites or apps. They never answer your call and no reply to your voice message left. When you have an issue related to your account, they either have no reply, or they never solve the issue for you.

My first contact to Mercari was 2/25/22, and it's over 1 wk and NO one solved my issue yet
Desired outcome: Fix my account issue, make apology for all the bad service, and improve customer service.
Mercari
-
Shipping
I've sold about 31 items through Mercari and have been told the weight was wrong and charged again. I weight each package and enter in weight and they keep saying my weight was wrong and charge me up to $7. I've sold over 300 items through eBay and have never had this issue. Sold about 50 items on Poshmark and never have had this issue. Something seems fishy to me.
Mercari
-
Shoes
I have sold shoes on this site and for some reason they have limited my account to where I can not get my funds and it's over $500 we talking about… they limited my account but I still had shoes in progress that had been shipped already… i've sent over 20 emails with no response who is running the app because they are horrible and then they mark the problem as resolved even though it's definitely not resolved how is it that u don't have any type of customer service and your a business
Desired outcome: Need my items or my funds
Mercari
-
Sellers cancellations
I am REALLY tired of sellers cancelling. Why doesn't this affect their rating? The item i recently bought is cancelled and another will probably have to be since the seller has neither shipped nor responded. The seller

keep their 5 star rating even though they are not fulfilling their part of the transaction. In the meantime, I am missing out on other items i could have bought but did not because I had already bought an item that I am not going to receive.

I AM REALLY NOT HAPPY.
Desired outcome: LET BUYERS REVIEW SELLERS WHO DO NOT FULFILL THEIR OBLIGATIONS AND HAVE RATINGS SHOW ON THEIR PAGE. Sellers should also tell you WHY they are cancelling.
Mercari
-
Shipping fees
Mercari refuses to refund me 5.99 for a shipping label I didn't use. I made a sale of a sweater and buyer paid 5.99 shipping. I didn't use the printer label because I don't have a printer. Shipped item at my cost for $10.10.
They refuse to return a minimum of 5.99 to my account because the "buyer" paid for shipping. I'm not asking the buyer to pay me, I'm asking Mercari, a large company with the funds to partially credit what I paid on this losing "sale".
Desired outcome: Refund 5.99
Mercari
-
Mercari customer support
I have been selling on Mercari for a few years. Their support staff has gotten really bad lately. They provide no support to sellers! They copy and paste the same message and don't listen to your complaint. Lately, there have been more buyers that are terrible. These buyers blame the seller for USPS delivery problems, high prices, and give low ratings. These problems are beyond the seller's control. Mercari support do not support the sellers in removing these bad unreasonable reviews, including damaging reviews. There are also "Karens" that have become a growing problem as buyers such as Karen Geisler from Matthews, NC and Jill Irvin from Newnan, GA. I won't be selling here anymore due to lack of Mercari support. I recommend selling on other selling platforms that provide more support for their sellers. Hope Mercari goes downhill.
Desired outcome: Support Sellers
Mercari
-
Policy
I am filing a Complaint regarding mercari policy i've been selling on this app for years and there has been no updates other than them deciding to take more of a fee! Buyers are able to buy from this app without understanding the policy first about leaving a seller a rating once the product is received and they are satisfied it takes three days to try to beg buyers to leave a rating so you can receive your money otherwise you have to wait for the app to release the funds on their own on the third day which is supposed to be automatic but never happens I always have to contact them first which is ludicrous and doesn't even follow their own policy! Automatic means automatic! Also I've been a seller on this app for years and there has been no change on the instant pay it stays in remains $500 every month and I think this is awful because there is sellers that make much more money than that a month after waiting three days to get a rating and never getting one Macquarie to release your funds you have to wait another five days if you have no more instant payouts and only direct deposit available it takes weeks to get payments for stuff that you sold! They need a policy change they're going to lose a lot of sellers and I already know that they have already and it's absolutely ridiculous we're in 2021 going on 2022 something needs to happen!
Desired outcome: Policy change big time
Mercari
-
Earrings that I purchased
Purchased diamond earrings from mercari
Suppose to be 14kt white gold, then I Received them and they looked very nice so I rated them
Rated them not knowing they were not 14kt white gold. They hurt my ears so I took to jeweler they advised they were not 14kt white gold, so now they are not as described. You can not lie about a product that is not 14kt gold. I was told it was a gold overlay
Desired outcome: Want to send back for refund. I did nothing wrong
Mercari
-
Fake Item Received / PLEASE HELP!!!
I purchased a sweater for 300$ and prematurely rated the buyer.
The sweater was listed with tags and labled "NEW" on the buyers page. I'm disappointed that I didn't do a thorough check and rated the buyer. My husband seen it and asked- where's the tags and then said, this is not "NEW" at all and worst of all a replica/fake. I immediately contacted Mercari within the same hour of rating the buyer to notify them of the situation and error.

Mercari supposedly have strict guidelines:
Items that are known or suspected to be replicas, imitations, or in any way not authentic should not be listed on Mercari.

Any item that appears to be inauthentic will be reviewed and potentially removed from the platform.

AND THE ITEM I RECEIVED WAS FAKE AND NOT AS DESCRIBED.

I'm asking Mercury as in GOOD-FAITH to rectify this situation.
Desired outcome: Retribution Refund
Mercari
-
Mercari
I am so disappointed 😥. I found a pair of shoes and started to purchase them. I decided on the PayPal 4 payment option because I didn't have the full amount to pay at the moment. I git charged 2 times by paypal and the full amount by mecari. I automatically git ahold of them to cancel because I was so angry. I thought I git ahold of them within MINUTES, tge order would be canceled..nope 2 days later the lady sent them out. I am ANGRY 😠 😡. She won't answer me how to return them. Mecari has a weird return process and doesn't give you a "other" option..its been a HOT MESS! NEVER AGAIN WILL I purchase from Mercari!
Mercari
-
Product approved for return by Mercari
Buyer contacted me with an Offer of $225 on my $300 beauty/hair care product, valued at $390. I accepted the Offer within hours, and answered some questions. I shipped the same day. Days later I noticed that the day after I shipped, A request to cancel the order came from the buyer. I responded that the product had already shipped. I received dozens more buyer messages over the week following. Because I was in the middle of a cross-country move I didn't see all of the messages until many days later. The buyer demanded a forwarding address. I did not have one at the time because our apartment in Sedona, AZ fell through and we were in the midst of scrambling to find a local apartment that would accept 3 dogs. Mercari okayed the return without any explanation & the product has been shipped to my P.O. Box with only 1/3 of the product in the bottle.
Desired outcome: Mercari reimbursed me for my product.
We are here to help
16 years' experience in successful complaint resolution
Each complaint is handled individually by highly qualified experts
Honest and unbiased reviews
Last but not least, all our services are absolutely free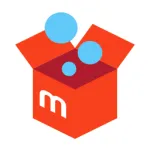 Mercari contacts