Meaningful Beauty complaints
116
Meaningful Beauty
-
Trial Lotions
A most disreputable company... Cindy Crawford should be class-action sued ... I ordered a trial of several lotions for approx. $60. The next thing I know, my credit card is charged an additional $80.88 and a "membership" package is being sent, which I NEVER AUTHORIZED. It took me TWO MONTHS to get that amount credited back. They first wanted me to PAY to return it. Then when it got the merchandise back, the company deducted $20 for the return label! A helpful customer service rep finally credited that amount back, but I had to stress over the situation for weeks on end. In brief, Meaningful Beauty (what a joke for a name) earned interest on MY MONEY while pretending I ordered a membership of these useless products. The best thing about them is the packaging, which is basically what you pay for because you get very little of some very questionable lotions. Avoid this company at all costs (and I mean COSTS)!
Meaningful Beauty
-
Customer Service eternal hold pattern
Hung up after 45 minutes several times and I was within open hours at different times. The products may deliver but customer service does not. As I was ordering on July 13th I kept getting duplicate screens and when I thought I completed the transaction I was prompted for 20% off of 5 piece kit but I bought the 7 piece one so never saw an end to the transaction. Of course I ended up with 2 transactions and need to cancel the smaller one. Have not received both packages yet. Is there not an email address to request a cancellation or any other attention to our accounts? What about returns, how is that done? Why don't you take call backs in the order in which they are received? Is there only one call center and 800 #? I wonder if your center has been affected by Covid drop off and is just not staffed appropriately for your daily calls. If so, I am sorry but there should be some other alternate assistance for your customers.
Desired outcome: I'd like a callback [protected] or [protected]@aol.com. This waiting and waiting on the phone is horrible. I'd like to cancel any future mailings for the smaller package and I will return for refund when received.
This review was chosen algorithmically as the most valued customer feedback.
Originally opted to buy the starter kit as a Mothers day gift. Paid by Visa and received the kit. My wife decided she was not interested and we called and tried to cancel. The whole time MB tried to sell us more products and we declined. Eventually we were told out account was cancelled. The following month we received a package from MB again and I called...
Read full review of Meaningful Beauty
Meaningful Beauty
-
starter kit
I received a starter kit back in March of this year and experienced an allergic reaction. I called to report incident to customer service and cancelled my future order. I now have as of today 4/19/2022 noticed a charge in my bank account for a new shipment. I would like for my back to be reimbursed for the charge today alone with the charge back in March
Desired outcome: I would like my account to be returned to the amount that was charged on 4/18/2022 as well as the charge back in March
Meaningful Beauty
-
Skin care
I bought this product one time in February 2022 to give a try, I never signed up for a subscription or anything like that. The next month in March my card was charged again so I called them and spoke with a Justin on March 10th he told me that the company automatically signs you up for a subscription but he would refund me and cancel it. Never got a refund from them I had to file a claim for a dispute. However the next month in April they charged my card again after telling me it was canceled. This is a scam company stay away from them.
Meaningful Beauty
-
charged for product i sent back
i ordered meaningful beauty back in the spring, a month later was charged again unaware i would be sent another automatically, i called customer service to cancel membership and talked with a guy named Sam, he told me they would return my
money and that another shipment had been shipped out and when i received it to take it to the post office and have them return it and in good faith i did and have the receipt from the post office and a month later started getting. liked for 200.00 was never told i owed any money and now they have sent me to a collection agency and now they have doubled it to 400.00. i would have never agreed to get automatic shipments ever, this is the worse mess i have ever been in and will never again, i'm a senior citizen and that is half of my social security check
Desired outcome: not to be contacted and harassed by this company anymore
Meaningful Beauty
-
Meaningful Beauty
I cancelled and you keep sending me stuff I want it to stop and I want my money back and not to be charged I didn't send for this box I already put a cancellation in and I don't have the money to pay to mail back and I want to and will find away to I need my rent money back I think it's not far at all I have to pay to mail back to u even when I put a cancellation in.
Meaningful Beauty
-
7 pieces system
I placed my first order in June 2020. After receiving the product I used lifting eye cream and had terrible side effect, such as swollen eyes. Had to go to the doctor and receive very expensive treatment for inflammation and cysts in my eyes. I had treatment for 6 month and still experiencing issues with my eyes.
On September 14, Meaningful Beauty charged me money and sent me one more package which was refused and sent back because of the issues and irritations developed. Since than they keep sending me the bill for not received product. I am planing to contact my lawer and file lawsuit against the company with all proof and pictures.
Desired outcome: Refund of all payments made to the company, plus medical treatments
Meaningful Beauty
-
Never got any product& being billed every month!!for
They are charging me every month for $75- $85: a month since August 2021& still charging me & its Dec.2021! I ve tried Cancel monthly pmts thru Paypal that pays them &to gey my money back for all this supposemy product that im receiving NOTHING FROM THEM & GET HIGHLY MONTHLY Charges for priduct NEVER GOT OR GETTING! but Paypal says i need CONTACT the MERCHANT..I have NOT RECEIVED ANY OF THERE PRODUCTS AT ALL!
Meaningful Beauty
-
unauthorized charges
I chatted with their customer service in October 2021 and told them I wanted to cancel my subscription. They told me they would and that I would not have any more charges. I received another charge today. I called customer service and they said my account was still active and that they could not cancel my subscription until I received the next shipment. That is a terrible solution I have been charged over 300.00 that I did not want. When I received the last box and called in they did not tell me I could return for a full refund. I still have the unopened box. I want my account cancelled and charges refunded.
Desired outcome: account cancalled and refund
This review was chosen algorithmically as the most valued customer feedback.
When I ordered, it was an introductory shipment for $53.95. It turns out this same charge will repeat for 2 more months! I would never have ordered, knowing that. I can't afford to be charged again. I'm on a very low and set income. Wasn't made aware when I ordered that there would be additional charges! Fraud advertising!
Read full review of Meaningful Beauty
Meaningful Beauty
-
Never received order
On 7/12/20 I reached out via chat and informed about my order status that was placed on 6/26/20. I never received and was told it would be shipped out for replacement. On 9/28/20 I reached out again and was told they see the replacement was put on hold by mistake. It would be shipped out that day and I should receive it within 5 to 7 business days. On 11/3/20, I reached out again with the same response and apologies. I was then told the order had been on hold for 2 months and guaranteed it would be shipped that day. Then again for the last and final time on 1/14/21 I reached out and was told if I never received the order, I should've inquired on it within 2 weeks ( which I did ) and was told it would be reshipped. He ( Christopher ) then stated I could've returned the product for a full refund if I hadn't waited so long! Now I've received a collections notice for $104.87 for the remaining balance owed. I've even paid over $50 for the product I still never received.
Desired outcome: I want the products I've paid for and the removal of collections taken off my credit report!
Meaningful Beauty
-
my order by colette devine
I have been waiting for my order for over 2 weeks. When I finally called again and got someone again in the Philippines, I was told my order had arrived on Dec 29th. I never received. My home is 900' from my mailbox and evidently it was stolen. I always request for my packages to be left at my back mudroom door. I was told the package would be expedited to arrive in a couple of days. Then was told the State of Georgia does not have expedited mail which is a bunch of bull. Then told my package would arrive within 2 weeks.

On the recording awaiting the incompetent Meaningful Beauty customer service, the recording says buy another product for $8 per month. When I inquired about this offer, I was told it was no longer available which IS FALSE ADVERTISING.

I need someone in the United States to call me now at [protected]. I lived in the Philippines so I can recognize the accents. Very incompetent customer service.

Colette Devine
17080 Birmingham Highway
Alpharetta, GA 30004
This review was chosen algorithmically as the most valued customer feedback.
I ask for a product that would help me with dark and puffiness underneath my eyes. Unfortunately, the customer service representative from Meaningful Beauty recommends dark spot correcting treatment. Which she said would correct my problem.I explained to her I have no wrinkles or sun spots on my face she explained to me this product is perfect for...
Read full review of Meaningful Beauty
This review was chosen algorithmically as the most valued customer feedback.
I was ship the package back in march and received it and when I did the invoice said this is not a payment I didn't have a balance. They have my credit card information and charged it it was $207 for a 7 piece kit. I received a letter yesterday stating that I owed $138. Customer service was very rude and very unprofessional. They said they shipped it out...
Read full review of Meaningful Beauty
This review was chosen algorithmically as the most valued customer feedback.
I cancelled meaningful beauty products in February 2018. A shipment was sent out in August 2018. I received and returned it the same day. I called and canceled. I explained that I could not afford this product to please do not send me anymore. They still sent it to me. Product was returned. Box was not even opened. I am still being billed for it. I was told...
Read full review of Meaningful Beauty
This review was chosen algorithmically as the most valued customer feedback.
Received promotional offer of products and in only a few short days decided not to use their auto ship. I've just sent my 2nd request to cancel the auto ship and any future deliveries and they are not responding. As a result, I will not even consider any further purchases from this company. Customer service is as important as a quality product. This company...
Read full review of Meaningful Beauty
This review was chosen algorithmically as the most valued customer feedback.
I called their customer service dept on 2/11/17 to cancel my account and remove all my credit card information. I returned the kit they had mailed me and they refunded my charge less shipping and handling. On 5/23/17, I saw my credit card they had charged $177.59 on 5/22/17. I called and was told I had not requested to have my account "cancelled" but only...
Read full review of Meaningful Beauty
This review was chosen algorithmically as the most valued customer feedback.
Cust# 6507346 Received product 11/2016. Called and cancelled auto ship. Asked for return address, was told it was in the box with return documentation. There is no return address to send product to. I have called every month since then to get a return address. I finally get ahold of a c/s rep and am told that I can no longer return the product since it i...
Read full review of Meaningful Beauty
This review was chosen algorithmically as the most valued customer feedback.
Meaningful beauty is absolutely the worst company to deal with. I called multiple times to cancel shipment and they still kept coming. When I spoke with billing I was told to send it back and they will credit my account. So you would think that is the end. Wren. I received a letter from a collation's agency stating I owe over $200.00 which is way more than...
Read full review of Meaningful Beauty
We are here to help
16 years' experience in successful complaint resolution
Each complaint is handled individually by highly qualified experts
Honest and unbiased reviews
Last but not least, all our services are absolutely free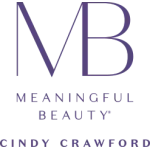 Meaningful Beauty contacts