Maaco Franchise complaints
61
This review was chosen algorithmically as the most valued customer feedback.
I bought my 1985 el camino to Maaco at 242 Dover Road S. Toms RIver NJ MO236 The first time they took a quick walk around car & estimated 2363 Then they call a few days later & complained about all these dents . So I told them they had 1000.00 more to fix them. They told me the car was ready went to pic up and never put moldings back on . So I left again...
Read full review of Maaco Franchise
This review was chosen algorithmically as the most valued customer feedback.
MAACO gave me substandard paint and body work. @ store M2416 at a cost of $2500+. On a 1997 Mercury Cougar. Date of loss/ payment, July, 20th 2013. In July, 2013 a full front to back body work/body touch-up ( prep-work ) and full Tri-color paint from front to back with guaranteed rear bumper repair. Allignment and shimming of newly installed hinges on...
Read full review of Maaco Franchise
The complaint has been investigated and resolved to the customer's satisfaction.
Maaco Franchise
-
upset about all services
I have had an overall terrible experience with the Maaco in Richmond, CA. I took my car in December of 2013 to get my drivers side mirror replaced. I knew that they would have to order mirror, paint it, and mount it. I was fine with that. In order to mount the mirror, my door panel needed to be removed. I don't use my trunk often, so a couple of months after I got my mirror replaced I tried to pop my trunk from inside my vehicle with the pop trunk button that is located on my drivers side door. I can't even push the button in to pop the trunk. The lady at Maaco said that they aren't responsible for my trunk button and it is am electrical problem. I can see if I could actually press my button and my trunk not popping, it being an electrical problem. But I can't even press my trunk button, it's stuck. The problem is the placement of the door panel. I have never had any other auto body repairs to my car before, and my panel had never been removed before I took it to macco. But that is not all...Now the paint on my mirror that was replaced is peeling. The lady at Maaco said it's because of rocks hitting the mirror and they aren't responsible for touching it up. If rocks made you paint peel, then my whole car should be peeling. Terrible customer service, terrible prep work done by the technitian, terrible placement work, just an all around terrible experience. I would never go back there. I feel like Maaco owes me. All I want is my mirror properly painted and my trunk button fixed. I'm a customer who paid for a service that was rushed and not properly done. Absolutely upset about everything.
Resolved
The complaint has been investigated and resolved to the customer's satisfaction.
This review was chosen algorithmically as the most valued customer feedback.
I have my concern regarding rust underneath my car and called Lisle office..spoke to Amish /"manager" I explained the rust underneath vehicle...he ask me if I can be at his shop by 4:30pm and he said this is a simple issue...I have to leave my work early and drive two hours from city Chicago...when I got there...the older employee greeted me .. apparently...
Read full review of Maaco Franchise
The complaint has been investigated and resolved to the customer's satisfaction.
Maaco Franchise
-
dishonest - incompetent
I am extremely dissatisfied with the service I received at the Menomonee Falls Center M2407. 13306 W. Silver Spring Road Menomonee Falls, Wisconsin 53051 Phone:(262)783-5447
On 9/15/12 I delivered a brand-new tailgate to have it painted. The tailgate was still boxed, in fact double boxed. The manager told me that they would have to open the box and inspect the tailgate to ensure that the tailgate matched my 2008 Ford F150. A worker unpacked and inspected the tailgate and said everything was good to go. He offered to take the packaging and throw it out for me at which time I told him only if he is 100% sure the tailgate was okay. He said yes and took the packaging. The manager said I would have the tailgate back in a day or two. I also received a quote to have damage repaired on a 2005 Ford Five Hundred. On 9/17/12 I dropped off this car to have it repaired and painted. On 9/21/12 my wife and I stopped by to pick up the tailgate and car. A worker drove the truck to the rear of the building where he installed the tailgate. When he pulled up to the front of the building, I was shocked to see two large dents in the newly painted tailgate, at which time the worker said, "just don't touch it with your hand and you won't notice it". I told him that was a new tailgate and that I could see the dents from 25 feet away. I went back inside to show the on-duty manager. He came outside, looked at the dented tailgate, shrugged his head, and said, "We will make it right for you". I left the tailgate with them. A day later I received a call from the manager. His first words to me were, "the tailgate was damaged before we painted it". For 15 minutes we went back and forth. The bottom line is the tailgate was delivered new, inspected and okayed by his staff, and damaged while in their care. Frustrated I finally told him to call me back when he was ready to make things right. No call from him on Monday, no call from him on Tuesday. Finally I called him at which time he said they were going to repair and paint the tailgate. Well yesterday I picked up the tailgate. Hoping this was the end of this ordeal, I now found that the sides and inside of the tailgate were not painted with the final coat, and that the surface of the tailgate has specs of dirt embedded in the paint. As for my Ford Five Hundred, they left a section inside of the door jamb painted only with primer and did not paint it with the finish coat.
The quality of the work performed on my two vehicles was sub-par to say the least. Not only was I accused of delivering a damaged tailgate, but the whole experience had convinced me not to take either the tailgate or the car back to have them fix what they should have done right the first time. I will never use Maaco again and I will be sure to discourage family and friends to patronize this location as they are completely inept.
Resolved
The complaint has been investigated and resolved to the customer's satisfaction.
Maaco Franchise
-
not pleasing the customer as agreed
I took my vehicle to get repaired and painted at Macco after I had just come back from completing a tour in Iraq with the US Army. When I took it there I talked to Mr. Connell Fuller and he gave me an estimate on my 1981 280 ZX, after he did the estimate we went back to his desk and he made a few phone calls and said that he can paint it fix the minor damage to my front right bumper and remove the rust from the vehicle for 2, 300. To make a very long story short and to the point my vehicle look like crap and Mr. Connell Fuller told me to bring it back Nov 1 2010 today and he would fix what was wrong and do as we agreed, I am missing my emblems, the bumper is not on straight, there's rust still coming through, I have no fog lights replaced and his boss Jerimiah is VERY VERY Un profrssional he can careless that I was a customer and told me that he was not going to let no one there do another thing to my car and what was done is done and there's no warranty on the work that was done to my vehicle, all of that cause he got mad I called the BBB and Macco Headquaters and made a complaint, now im out of 2, 300 and my car still look like crap. I have before and after picture's as well and I have some recorded conversation and all of my phone records when I was calling Macco on a daily to weekly basis. Please beware of Macco on 11313 N Broadway Ext...I will put an update after I pursue this issue a little further. Only thing I wanted was to get my little car fixed and painted and it became a BIG problem Geeeessshhhhh.
Maaco Franchise
-
scam
We took our 91 Capri to be painted at Maaco Auto Painting on Hensley Street in Richmond California and when we went to get our car there were cracks in the windshield of the car.

When asked why we were not contacted of the crack, they said they didn't have to fix it. According to the Automotive Act of 2000, the legislation says that a company has to notify the customer of any damage to the car.

If this is the case, we were not notified of any damaged windshield by Maaco!
Maaco Franchise
-
huge rip off
HUGE RIP OFF. You get what you pay for. I should have paid more and actually got the work done right! biggest regret ever! AVOID THIS PLACE!
Maaco Franchise
-
they ingratiate themselves despite franchisees
Maaco has lost track. They are supposed to make money making franchisees successful. They ingratiate themselves despite franchisees.
This review was chosen algorithmically as the most valued customer feedback.
My 2006 Nissan Armada was keyed around the entire vehicle. I spoke with Albert at the Maaco on Grant street and he said that the best option for me was the $999.00 paint job option. He assured me that it would look just like new. I live 250 miles away and when he called me to pick up my car I drove over the very next day. When I arrived I looked the car...
Read full review of Maaco Franchise
Maaco Franchise
-
don't trust them
The statement below is solely of my personal experience I had at a particular Macco facility in Burien, WA. This statement is not to discredit Maaco as an entity nor other independently owned facilities, but rather gives vital information to my fellow consumers about the shady business practices at the Maaco Collision Center in Burien, WA. Listed below are the Pros and Cons

PROS:

• It only cost $50.00 for them to tow my vehicle from my residence to their facility.

• Gave me a lower estimate (price) for parts, repairs and re-paint than other repair shops.

• Apparently put my vehicle's repairs ahead of other vehicles. (Key word; Apparently)
• Did not charge me for storage of my vehicle.

• Was offered a Maaco T-shirt. Oh whoopee doo!

• Decent framework. (Which I was satisfied with at first)

I know you're thinking, "what more could I've ask for", but remember sometimes your good deeds can be overshadowed by your bad ones.

CONS:
• Bad Customer service: I had to call them constantly for the status of the repairs instead of them calling me and giving me updates.

• My vehicle was completed well pass the day they initially said it would be done.

• Ended up paying hundreds of dollars more to keep my rental car because my vehicle wasn't finished.

• Once I received my vehicle back, the paint job was mediocre at best. They missed quite a few spots (and I paid for spot and match). They didn't even paint the jams. Their solution was giving me a can of touch up paint so I could do it myself even though I paid for their full services.

• The Hood, which had to be replaced, doesn't close all the way on one side, so now I'm left with a rattling hood. (As of some one gently rapping, rattling at my Cadillac door)-Edgar Allan Poe-

• On the grill that was replaced there was paint. Bad prep job.

• I had loose and exposed wiring inside the engine space.

• Dirty interior. They didn't even bother to wipe the inside of my car down with a wet cloth, just left it dirty. It would only be courteous to the costumer if they did.

• Received a threatening voice mail from the Owner

• Not even after a week of having my vehicle the paint is starting to chip away.

• The stripes on my right fender that was supposed to be painted on are actually stickers. They are much darker than my other original stripes on my car and are now peeling off giving me curly curlicues.

Now what do you think? Still want to take your vehicle to Burien Maaco? I paid for services I didn't even get. My opinion as far as the body paint is concerned; if you hold no sentimental attachment to your vehicle by all means go to Burien Macco. However, if you do, I recommend you visit your local Ace Hardware store, buy some paint and do it yourself or find a real reputable collision center.

I was given an estimate of $3, 000.00 plus an additional $50.00 for the tow of my vehicle making the grand total of my repairs $3, 050.00 (tax free). They towed my vehicle from my residence (a town home community) to their facility on Saturday, 3/13/2010. I appreciated them for doing that especially since the homeowners association had a problem with my vehicle being on the premises due to the damages. On Wednesday, 3/17/2010, I gave Burien Maaco a $1500.00(their estimate) cashiers check so they could start ordering the parts needed and get the repair process started immediately.

On Monday, 3/22/2010, I called Burien Maaco to see if the parts had been received, and was told they had been received. I called later that week to get updated on the status of my vehicle. Monday, 3/29/2010 I called again to check on the status on my vehicle and was told the most major parts were on the vehicle, but a couple had to be ordered (I thought all the parts had been ordered, I guess not!) and that it would be painted on Wednesday 3/31/2010. On Thursday, 4/1/2010, again I called Burien Maaco to check on the status of my vehicle. Their costumer service rep had told me that my car should be ready the next day (4/2/2010), later afternoon or Monday (4/5/2010). Also, I was told that all what needed to be done to my vehicle was the paint job! On Friday (2nd) they actually called us (wow!), but told us the same thing that was in the previous two sentences.

I was scheduled to take my rental car back to Hertz on Friday, but ended up paying an extra $300.00 to keep it so that I'll have transportation to and from work. I called them on Saturday (April 3rd) praying that I can get my car so I could return the rental car and get some of my money back. Apparently the guy working on my vehicle at the time had a family crisis and was off that day so my car never got worked on. Though I did sympathized with this guy's misfortune, I failed to understand what that had to do with me. The customer still has to be satisfied and the job still has to be done regardless, besides it was costing me money (Burien Macco failed to understand this).

On Monday (4/5/2010; 2:00pm) I decided to pay Burien Maaco a little visit to see with my own two eyes exactly what condition my car was in. To my dismay and disbelief my vehicle was not painted. It wasn't even prepped to be painted and to make matters worse one of the headlights that had to be replaced wasn't even installed yet According to them they didn't receive that part yet. Once my boyfriend got involved things got a little crazy. The vehicle in question is my boyfriend's car and since I was the one responsible for the accident, he wanted me to take care of everything (a sort of lesson if you will).

On Tuesday (4/6/2010; 11:20am) my boyfriend and I went to Burien Maaco. It was very clear that my boyfriend was upset. He walked in and asked to speak with the manager. My boyfriend (with a stern voice) explained to the manager how unsatisfied he was with the whole situation. The manager (so whom we thought was the manager at the time) kindly decided to take $200.00 off the original price to compensate for the rental car fee and the bad costumer service despite the fact that he said he had already given us discounts on the parts and services. That courteous gesture made my boyfriend and I very happy, after all, making a costumer happy should be the prime goal of a company. Am I right?

The grand total now was $2850.00. My boyfriend paid $1300.00 via check card plus if you add the $1500.00 we put down for the parts that adds up to $2800.00 with the addition of $50.00 for the tow. The person at Burien Macco who printed out the invoice forgot to charge us for the tow (their mistake). My boyfriend and I did not realize it either because we were so anxious to get our vehicle back. The following day (4/7/2010; Wednesday) I received two voice mails from the owner on my cell phone. The first voice mail he left me basically said that he'd heard my boyfriend got involved with the situation and that we still owed him money. He wanted me to call him immediately after I received his voice mail. I was unable to do so at the time because my cell phone was misplaced, but once I found it I notice the two voicemails. A couple of hours later from the first voice mail he leaves another. The second voice mail is what angered my boyfriend and I. The owner (clearly upset) basically said that not only didn't you guys pay for the tow; we still owed him money for parts to the car he apparently paid extra for (in the amount of $200.00 making it $1700.00 not $1500.00 for the parts; why weren't we told this in the first place?).

According to the owner, apparently some of the parts he'd ordered cost more than what was on our original invoice/estimate. At this time I'm thinking, " what parts is he talking about?" Everything from parts to services/labor that we paid for was on our original invoice, which they printed out and gave to us. There was never any mention of extra parts or fees until this time, besides how were we suppose know if they never contacted us to let us know. Also, he (the owner) made it very clear that if we did not contact him by the end of that day he will be taking us to court. It almost sounded like he was trying to say, if we didn't pay him what we owed him, he was going to send some goons over to our residence to take the parts off the car we apparently didn't pay for (I still have the voice mails to contest this). My boyfriend took this as a threat.

The owner was really trying to blame us for everything, as if we robbed him of funds. All this for $200.00. My boyfriend called him not long after he heard that second voicemail. Once my boyfriend started talking to the owner on the phone (angry but calm) my boyfriend said to the owner, that I'll be more than happy to come back to your facility and pay the tow fee but will not pay an additional $200.00 worth of fees that wasn't on the original invoice unless he (the owner) had proof or receipts for clarification. The owner said, sure, come on in and lets meet face to face and I'll show you the receipts (the owner had just got back off of vacation). My boyfriend went in early Thursday morning (4/8/2010). This would be the first time my boyfriend and the owner actually met. My boyfriend went in, he and the owner shook hands, and they sat down in the owner's office to discuss the situation. According to my boyfriend, when he asked to see the receipts for the additional payments for the parts, the owner started beating around the bush, misleading him in other words. Till this day my boyfriend still doesn't understand what the owner was saying to him nor did he ever get too see the receipts/proof of the extra fees. (It was something about Taxes he thinks)

My boyfriend asked the owner to come outside so that he could show him the inadequacies (as listed above-CONS) on his vehicle. He opened up the hood to show the owner the loose wiring in the engine space (he left the hood open, big mistake). My boyfriend saw how annoyed the owner got after seeing the inadequacies on the vehicle and said, "I'm not paying you an extra $200.00 until these problems are fixed and/or you show me proof of the extra fees for the parts." The owner got mad and said, "you (my boyfriend) will not take this car, your car is staying right here until you pay the full amount you owe me." He then (inconspicuously) got one of his employees to take the fuse out of the car. The employee was able to do so because my boyfriend forgot to close the hood. The owner also had someone who had a box truck that was also in the parking lot (a friend maybe) park directly behind my boyfriend's car as if taking the fuse out of the car wasn't enough.

This enraged my boyfriend so much that he started cussing out the owner. The owner simply replied, "You are just going to have to call the cops and walked off." My boyfriend wanted so much to call the cops but he opted just to pay the fee ($250.00). My boyfriend also mentioned that nasty voicemail to the owner. The owner simply replied, "I could do what ever I want." Wow, what a real businessman. Come to find out there weren't (as far as we could tell from the paper work we had) any extra fees for parts. The owner was just mad because we were given a $200.00 discount and he wanted the whole amount of $3, 050.00.He even apologized to my boyfriend about it afterwards, saying he would make it up to him and fix all the problems.

The owner even printed up a new invoice with the added fees to make his story seem true (sneaky). We got suckered in. According to the owner, the guy who gave us the discount to begin with wasn't even a manager, but merely just a guy who does estimates and wasn't authorized to give us a discount so he should have charged us the full amount. I went into this situation with great expectations and look at what happened in the end. The owner seemed like a nice guy up until the end. The money isn't the issue it's the principle, because we would have definitely paid the full amount in the first place. We just wanted some compensation for the rental, bad service and the overall piss poor job. Is that too much to ask?

We have lost our trust in Burien Maaco and will not be frequenting that establishment nor referring them to anyone! And we know a lot of people. Now we are stuck with all these problems that we'll eventually end up paying for to get fixed.
Maaco Franchise
-
wrong color paint job
Picked up vehicle and it was painted the wrong color. I ordered smoke gray and it came back an army green. Owner said it was the gray color I ordered but that it had a green tint in it.

Fenders were supposed to be silver but owner forgot to write that down and when I picked it up he said "oh that was my mistake".

He said they couldn't repaint for at least a week. I had to get to my destination and wouldn't be in the area next week. The vehicle was not coming back this way.

Would not recommend or go there again.
Maaco Franchise
-
scam
I took my car to the Maaco in Memphis Tn and they have a sign for free estimates and that girl Tracy charged me $20 for my estimate! She said the sign was incorrect! I went ahead and paid her the $20 and like a dummy I took my 02 Benz to them for the paint and body work. I should of had them call me before they painted it because the body work was awful! The paint job was GREAT! but the body work, AWFUL! You could see scratches and they left a dent! When I came to pick up the car they refused to re-do the body work! Stuck with a bad job!
Maaco Franchise
-
rip off
please do not use the Marco off story road in Irving, tx. I went there twice in the old man was trying to sell me by saying I need the heavy sanders. Which would raise my price about 300.00. I went to a different location they paired my car and it looks new again.
This review was chosen algorithmically as the most valued customer feedback.
Hi, I took a brand new bumper for paint job to Maaco in Patterson NJ, because he (Tim, owner) had told me a price of $100 over the phone. I asked him some questions to gauge how much work is involved and he gave me vague answers and answered in "it depends". I also asked him if the finish will be good and he assured me it will be good. The next day Tim...
Read full review of Maaco Franchise
Maaco Franchise
-
ripoff paint job and body repair
Purchased most expensive paint job at Maaco in Orange City, Fl. Got runs, drips, painted tires, masking tape still left on in places, gaskets and door panel clips broken or missing or not reglued, body repairs done with filler instead of metal brazing - rusted through in three years. Every time I see the Maaco ad, I become angry at the assurances received when I agreed to the repairs. Because the hood had to be redone three times, car not ready when promised - was allowed to take it home and got a two inch gash on hood from a stone - Maaco refused to fix it even though it was because the paint was fresh and too thick. I feel like I wasted my money on an amateur job.
Maaco Franchise
-
horrible service
I read all the reviews here, but I went to Maaco anyway because I didn't see any complaints on the local Maaco shop where I live. That was the worst mistake of my life. I wouldn't let them paint a dog house for me now. I spent $2300 on a crap paint job. I could have done better with a spray can in my back yard.

This is what was wrong with my car when I picked it up: 1. Jared sprayed water all on my car before he brought it around, so I couldn't see the paint job that well. 2. They didn't paint behind my grill. 3. There was a spider in the paint. 4. There were runs in my paint on the passenger side door. 5. There was a chip in the paint in the door also. 6. There was rubbing compound left in the paint in spots all over the car. 7. The inside of my car was so dusty that it looked like somebody had busted a bag of cocaine in my car. 8. The paint is already coming off my bumper, and it was only painted three weeks ago.

I took my car back for it to be fixed, and all they did was paint behind the grill, and that's it. I wasted my money. Please, don't make the same mistake I did.
The complaint has been investigated and resolved to the customer's satisfaction.
This review was chosen algorithmically as the most valued customer feedback.
i finally gave up after maaco kept my 1994 Z28 for 4 weeks...paid $1640 for the worst paint job you can imagine. i am the original owner of the vehicle and have had the car painted one time before and let them know what i was expecting in a paint job...everytime i went to pick up the car there was a list of things wrong...very sloppy taping, lots of over...
Read full review of Maaco Franchise
Maaco Franchise
-
bad experience
I Took My 1995 Honda Civic Painted at Maaco at 2617 Lathrop Ave Racine W 53405. The Original Paint Job Was Purple Factory Color... I told them I want civic si blue He told me about $670.00 For It plus the Hood. I couldn't believe the price was that cheap? I know for a paint job cost about 1, 500 and up. I told Him you're not going paint over the original color are you. He said No If I painted Over the Original Paint and you took it to the car wash what do think it's going to happened the paint will come off that's what he told me I said are you going sand the whole car he said yes to the metal plus there was some dent on the car too there was going fix it too Everything for $ 670.00. I said to myself something is wrong why is everything Cheap.

I Took My 1995 Honda Civic Painted at Maaco at 2617 Lathrop Ave Racine W 53405. The Original Paint Job Was Purple Factory Color... I told them I want civic si blue He told me about $670.00 For It plus the Hood. I couldn't believe the price was that cheap? I know for a paint job cost about 1, 500 and up. I told Him you're not going paint over the original color are you. He said No If I painted Over the Original Paint and you took it to the car wash what do think it's going to happened the paint will come off that's what he told me I said are you going sand the whole car he said yes to the metal plus there was some dent on the car too there was going fix it too Everything for $ 670.00. I said to myself something is wrong why is everything Cheap.

The Dropped off the car on a Wednesday May 5 2017 he told me the car will be done on Tuesday May 11 2017. I drove by on a Friday May 8 2017 the car still sitting there hasn't been touched.

I went Tuesdays May 11 2017 to pick up my car because they told me it will be done. The car was not finished the excuse was they ordered the wrong hood for my civic. I said well is the civic painted he said NO that's the day they told me to come and pick up the car. I said when is the car going to be done he said Thursday so now it's more than a week.

Let's look that the Problems, Liars after Liars, Bad Customer service, No Experience in the Business. Let's continue the Story.

I went Thursday May 13 2017 to pick up the car unfortunately it's still not done I kept my cool. I was really pissed off. I asked them again when is my car going get painted he said the car will be done tomorrow I said what time he said around noon.

I went Friday May 14 2017 around 12:15 p.m pick up my the car. The car is still not done or painted he told me pick it up around 5:00 pm...how can a car be painted in 4 hours that's something I do not understand. I went 5:00 p.m to pick up the car it's still in the painted booth he said it will be done in 15 Minutes you can drive when it's done the car was paint they have not fix the dent or sand the whole car I can still see the original factory paint purple your going love this they paint over the rust oh my God are you kidding me.

I went back to them June 1 2017 I talked to the Manager No Experience I have no idea why they hired this guy talking all *** to me. I showed him all the problems with the car why they did a horrible job on my car. I told him is the car sand He yes...I said why do I see my original color thats purple plus you guys painted over the rust part I showed him. he didn't have an answer for me I also showed him they painted over door marrows with my tape over it. He said what you wanted me to do. I said I want my money back because I do not want you guys to touch my car you guys did a horrible job on my car. He said he's not going to give me my money.

I have did a research about this company I found horribles things about this company. They are a lot of consumers out there really mad about Maaco what they did to their cars. I think this franchise has no experience about painting a vehicle. you can buy a franchise I mean if you have $75, 000 you can be a part of a franchise. On their website it says And if you are worried about not having automotive experience, that is not a problem at all. Maaco is a retail oriented franchise business with successful owners from many walks of life thats on their website. So if I have the money and bought a franchise Maaco and I have no automotive experience you have no right to touch any consumers vehicles.
Maaco Franchise
-
stay away
Had my brand new car there for rear end damage. I had to take it back three times, the 4th time I paid to have the dealer fix it right. They charged more than the dealer and do not give written estimates as required by Mont Co Law for a spoiler install and muffler replacement. They butchered my Exhaust system and charged me 200.00 more than Midas to install it even after I emailed them the 4min You tube video on how to install it. The exhaust was mutilated and sticks out about 4 inches more then as the directions indicate, proving they just did what ever. Going to small claims court for 476.00 and to replace the exhaust. Glad I took pictures of each time it went back . Have to see the pictures to really believe it. Definitely not qualified for anything more than a budget paint job. Never even a follow up call or offer from the owner of partial refund after ripping me off or to check on anything or to see why it didn't come back. He had a great manager then hires someone else that should be selling time share or ice to Eskimo with his bogus lines.
We are here to help
16 years' experience in successful complaint resolution
Each complaint is handled individually by highly qualified experts
Honest and unbiased reviews
Last but not least, all our services are absolutely free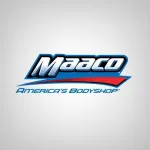 Maaco Franchise contacts