LongHorn Steakhouse complaints
349
This review was chosen algorithmically as the most valued customer feedback.
We had never been to longhorn, but the service was terrible slow! Then my husband had coffee and just 2% milk for cream! My husband stopped a waitress if she could bring us drinks because no one had asked us, we had been sitter for more than 5 minutes. They weren't busy I could count the people, maybe 10 tables had people in them. Even when they took our...
Read full review
LongHorn Steakhouse
-
In Person visit was denied ability to order togo food;
I arrived at the HARBISON longhorn steak house at 10:30PM. it was my plan to order togo food for (3) people in my household. When I sat at the bar and and asked if I could place a togo order. He said I would need to speak to the TOGO Window. I asked the bartender to go ahead and process and order for cheese mushrrom and he asled if i was gonna eat it there. Finally the counter attendatn yelled are you picking up an order and he made the statement that they were not going to let them put anymore in. I then complained to the bartender abourt the fact that the togo window said i couldnt order. He said yes they cut off at a certain time. i later showed the bartender that togo and online orders were suppose to be honored until 10:50 The time on my rceipt was 10.42pm

There was another gentleman that wanted to oreder that was turned away at 10.30pm I would have easily spent EASILY 100$ i POINTED OUT THE 1050 AND HE JUSTY MADE AN EXCUSE SAYING HE MUST BE NEW

Jason Hancock

532 Everton Drive

Chapin SC 290365
Desired outcome: PLEASE NOTIFY THE MANAGER so that he can share it with his staff and they can all get on the same page. Normally longhorn is very consistent and and i did not feel valued. i left and spent my money at applebees.
This review was chosen algorithmically as the most valued customer feedback.
Today my husband and I had dinner at the longhorn at castleton mall in Indianapolis Indiana. I cannot say anything positive about our visit. First, the waitress comes over and is complaining about how she wasn't making any money on the to go side because they hired more people and she was pissed and those were the words she used. She said she had a car...
Read full review
LongHorn Steakhouse
-
Service
I came in to try the restaurant again and was severely disappointed again. Rude service . There was no bread offered for my steak dinner. When the server came , he literally threw the bread plate In front of me and the manager who was also a witness but didn't say anything. Is this how you treat me as a customer! Maybe because of my color maybe ? I am sharing this on Google comment too . Let the public know how are customers treated here .
LongHorn Steakhouse
-
Service
Visited 4/10/22. Looked forward to a good steak dinner/asparagus/baked potato. No potato was served. At the end of the meal, waitress said potatoes were not ready for another meal. Since we were ready to leave, asked for a desert to go. She said no because the price would be higher. She offered mashed potatoes or macaroni. We were finished our meal. We should have been notified at the start of the meal about the shortage of baked potatoes. Restaurant was #5081. Servers attitude was poor, Treva M. Very disappointing.
LongHorn Steakhouse
-
Steak.
March 18 proximately 6 PM at the Longhorn steakhouse in Tewksbury Massachusetts on Andover Street I want to steak and some sides took them back to the hotel with us everything was excellent except for one steak it was supposed to be medium but it was medium rare contain some gristle in it was not cooked right it was not anywhere near the quality of steaks I've had in the past at Longhorns which is always been great when I get back to the hotel I contacted the steakhouse spoke to the manager Sarah gave them my name and email address she said she mailed me a coupon I guess for in the future when I come there and I never got it so I called back today which is Monday and I speak to a different manager name Susan and she looks it up and Sarah spelt my email address wrong so I explain to her how to spell it and she said she'd send it to me didn't hear anything back for hours call Susan back and she said oh I miss spelt that so we got to managers and don't know how to spell so far so I gave it to a third time and still nothing so now with all this aggravation I'm just ready to throw my hands up and say screw it I love Longhorn steakhouse but I don't think I'm ever gonna go back to that one just completely incompetent
Desired outcome: Who knows
LongHorn Steakhouse
-
My complaint is about the service.
My friend and I were at Longhorn on 3/08/22 at 4 pm. We waited a couple minutes to be seated. Everyone working "seemed disorganized." Half the restaurant was empty. We were seated in a both with silverware, napkins, and menu. We sat for 30 minutes. At least two different waitresses were waiting on the people in the booth in front of us and behind us and next to us. Neither waitress even looked at us in those 30 min. We finally asked can we be waited on. She said I'll be with you in a minute. We continued to wait. I went up front where they greet you and several employees were just standing around talking. I said we've been waiting for 30 minutes! Can we get some help. They couldn't believe it! I went back to my booth and continued to wait some more. We grabbed a bus boy and asked for the manager. We continued to waited AGAIN. We finally left. This was nearly 50 minutes later. I don't understand WHY we were being "ignored!"
Desired outcome: I've been going to Longhorn since they opened! Being treated to a meal should not be out of the question.
LongHorn Steakhouse
-
Racist manager
So yesterday evening 3/6/2022 was an impromptu "Diaper Party" to welcome my grandson. Our original location had a 3hr wait so we decided to change it to LONGHORN STEAKHOUSE at 459 W DUSSEL DR. in MAUMEE, OH. Of course we called ahead and we're told it was just a 45minute wait. We also informed them that we had a large party and attempted to make reservations but were told reservations were not allowed. Ok fine. We came and waited an hour and were then seated. There were 7 of us and we informed our waitress there were 7-8 more guests coming and even asked if we can use the booth directly across from us. She was wonderful and said this was fine and she'd serve us all. We still had empty seats at our table. We had all ordered our food and were having a great time and then here comes the manager saying, "We can't have more than 8 ppl per party" yet we still had empty seats at our table and a booth. This wasn't a social distance thing because all surrounding booths and tables were full. He only bothered US (the only people of color other than some staff) and also proceeded to follow our guests, nearly breathing down their necks, to our table and insisted on making them go put there names on the waiting list and wait "however long" to be seated in the empty seats that we already had waiting on them. This included the space at the end of the table for my elderly grandmother who is in a wheelchair. We were ready to lose our cool but this was a special occasion for my daughter who was crying at the time out of frustration. He even said, "if u don't like it you can leave" at one point. The wait staff there was so apologetic and kind and none of them understood what his issue was. We even asked if we could just sit at the empty long tables to the left of us which had enough seats for everyone but Mr. Manager said , "NO they're reserved"… For who cause y'all told us no reservations? He choked up a bit when he realized we had caught him in his lie. Them tables stayed empty the whole time we were there as well as the booth that eventually just held her gifts as he harassed our guests, turned them away, and separated us with some having to sit at the bar. But we made it work for her and he eventually left us alone cause we didn't act foolish like we could/should have and we also had the support of other patrons and his staff who shared in celebration with us. Corporate has been contacted!
LongHorn Steakhouse
-
Wonderful meal... No utensils as I was staying at a hotel for the night
I purchased a parm chicken, sweet potato, and broccoli meal to eat at my hotel. When I returned to my hotel room, ready to eat the great meal that looked and smelled wonderful, I had no utensils. The hotel does not loan out silverware, so I was forced to eat this with my fingers! I called to the restaurant and spoke with the manager, Tiana Richardson, who just casually asked me if I was going to return to get some utensils. I told her no! What an inconvenience for me as I had been out to pick this up.
Desired outcome: While I will not ask for a refund, I would like something for my troubles.
This review was chosen algorithmically as the most valued customer feedback.
Celebrated our anniversary on 02/21/22 at Longhorns in Statesboro Ga. Everything was great, waitress was terrific except my steak. The steak was very tough and chewy. I have been looking forward to this meal all day. What a disappointment. When you pay that kind of money, you expect better quality. We had a $25 gift card and paid additional $40 for the meal
Read full review
LongHorn Steakhouse
-
Ordered food and was not given food or was not satisfied with service and management
I went to a Xmas party...I suggested to the party inviter to call Norridge, Illinois location to order food. The order was placed in around 9:00pm. He was trying to confirm his order around 9:15pm. Customer had over 15 people. He could not reach anyone for about 15 minutes or so...I called the location...the person who answered the phone told me that it was 9:32pm and I could not order any food...I missed it by two minutes... I tried to explain to her that the order was placed in about 30 minutes ago...Thus, I asked to speak to a manager...about 10 minutes later or so...some lady came on the phone...when I tried to explain the situation to her...she mumbled something...and she hung up the phone me.

Please understand, I don't want anything from your company.

But, please understand...I am totally embarrassed that I suggested your company to my multi-million client.

I have used multiple locations from your company and have spent well over $100, 000 or more over the last few years.

Your company has totally disappointed me.

Unfortunately, I just wanted to tell you that you have lost a loyal customer.
Thank you again for all the great years and good bye from a 15 years or so customer.
LongHorn Steakhouse
-
Roaches
I have contacted Longhorn Steakhouse Headquarters twice, before writing this complaint, and no response. My husband and I had dinner at the Pottstown, PA location on September 06, 2021. We ordered our food. We noticed a bug on the wall and we told the waitress. She took a napkin and removed it. It was a roach. We spoke to the manager and he said that they had an exterminator there last Wednesday. We did not believe him. There was a couple a two booths away from us, complaining about bugs and there were many employees standing around them. This couple walked out. We should have left too. We should also report this to the board of health in Chester County. We will never go back.
This review was chosen algorithmically as the most valued customer feedback.
Today we went to Longhorn 5198 at Cold Spring, KY. There were 5 of us and waited 40 minutes to be seated. When we got seated, we waited for 20 minutes before the waitress came and apologized for not knowing that we are sitting in her area. I had to ask a waiter who was our server because my mother who is diabetic was really getting hungry. So when she came...
Read full review
LongHorn Steakhouse
-
Food and Management HORRIBLE!
My husband and I arrived around 6:00pm on Thursday Sept 9, 2021 and waited and waited to be sat not because they were busy there was no one at the desk to seat us for almost 10 minutes and servers walked by and never looked at us. That's just the beginning..! We had a waitress who clearly needed some more training but sweet girl. We ordered our drinks waited and waited they arrived. Waitress took order for appetizers and about 15 mins later we got our Tundra-COLD I got my French onion soup COLD the square cheese was still square and COLD. WAITED to see the waitress she took my soup. MY soup returned microwaved HOT so much so that I could not cut through the soup because someone stirred my soup and the cheese and the bread became solid! Our meals arrived on top of all this and my husband ordered the Ribeye rare it was perfect. Ok wait for it ..I ordered a Flos Filet medium rare and a loaded baked potato WELL my potatoes was cold the butter never melted my steak was a renegade sirloin! I raised cows I butchered cows I order the same thing every time we go to Longhorn. So the manager came over and barely said a word I had to start at the conversation I told her my experience and all she said was well that's how the filets are cut I said no it not so let me make this easy for you I said charge me for the tea and the salad and take away the steak and the soup. She reached over me grabbed my plate and walked away! not a word not a a am sorry nothing! or by the way we ordered our son a meal to go...he got my filet I got his sirloin. Your manager shouldn't be in her position the whole restaurant was off balance and we are not the only one who noticed. The servers and wait staff was on edge. Its gonna be a while before I even consider going back to Longhorn. It was by far the worst service since Covid. Very disappointing. The location if you care to know is in Covington Georgia on Hwy 278. We were there for almost 2 hours starting around 6:00pm never again after work left there more stressed then my job. The star I chose was for the waitress we had. That's it.
Desired outcome: not a clue
LongHorn Steakhouse
-
Food
Visited the Longhorn Steakhouse in Gallatin, TN last night. Our wings came out nearly raw. Only the smallest ones were what you could call cooked, and they were disgusting. They were so slimy. Our server offered to get us new ones, but we were so turned off by them, we passed. I ordered a filet medium well. It came out with blood on the plate. I cut into it and it was definitely rare. I asked to have it cooked more. It came back out barely anymore cooked. I just accepted it because my husband likes raw steaks. I figured I could take it home for him. I did try one bite and it was fatty! Filets aren't supposed to be fatty! My stomach is turning just thinking about it again. For all the fancy decor, I'll take my business to Texas Roadhouse from now on. They never miss. Longhorn needs to step it WAY up.
LongHorn Steakhouse
-
Product and Service
Me and my husband went to Longhorn steakhouse in west chester ohio. We order steaks mind was suppose to be well done and his medium rare when we got them mine was medium well and his was so rare it was bleeding. So we tried to find our waitress and she was no where to be found for about 10 to 15 minutes..We got someone else to take our steaks back and wait a little while longer for our food. We will never eat at long horn again..
Desired outcome: Nothing as far as waitress and they took our steaks back and re cooked them mine was fine my husband 's was not.
LongHorn Steakhouse
-
Steak and wait time
I ordered a curbside pickup order. I got an 8 ounce renegade sirloin steak cooked medium. I got home and cut into it and it was rare. Not to mention I placed my order around 430 and it said I couldn't pick it up till 650. I got there at 650 and waited till 715 for someone to bring it out to my car. That's just ridiculous. I'm very disappointed with my experience with longhorn.
My name is Brianna and my email is [email protected]
LongHorn Steakhouse
-
Management/food/service
My husband and I visit Longhorns every Friday evening for dinner. Needless to say we spend around $400 a month there on average. Recently we went to the Fayetteville, Georgia Longhorns and after standing outside for 30 minutes we were seated. We sat at a table for 15 minutes and waited for the server to get our drink order - which never did happen. Finally my husband said "lets go" and we left. Our Longhorns of choice is the McDonough, Georgia location. There definitely needs to be new management and servers at the Fayetteville store. Upon walking out of the restaurant I noticed that more than a few tables hadn't even been cleaned off and there was no one waiting but one couple to be seated. I hope the corporate office can check this restaurant and do something about it. I appreciate the opportunity to let you know the condition and service that your employees are giving to customers. Thank you.
This review was chosen algorithmically as the most valued customer feedback.
My name is Gerald ward. Email is [email protected], phone number 4109245177. I was just at longhorn steakhouse 5549 store in dover de . I had the t bone steak mashed potatoes and rice. The potatoes where old . The steak had fat and grisle all through it. I have never had this before . I took a couple bites. That's all I could deal with. I spent 41.00 on...
Read full review
LongHorn Steakhouse
-
Customer Service
I am providing my most recent experience at Longhorn Steakhouse at 272 US Highway 22, Route 22 W, Springfield Township, NJ 07081 Check #13520. I have never and I mean never felt the type of unwilling to serve my husband and I at this establishment in my life.

We came in to enjoy a late lunch/early dinner (around 7:30ish) after out all day. When we arrived at the restaurant, there was no wait and the hostess was very approachable and greeted us immediately. Once seated (high top table in the bar area) we waited for at least 15 mins before anyone even came to greet. When the server (who was not the server for the bar area) greeted us, he advised that the bartender was our server and would assist us. Now at this time the bartender has noticed that we are sitting there waiting. Not once did he acknowledge us or say he will be right with us NOTHING was said. However a couple who comes in after us sits at the bar and he immediately greets them and get their drinks.

Now with businesses not doing so good this type of service is unacceptable when I can spend my money at numerous other places. Throughout our lunch/dinner never once did he apologize for his behavior or even acknowledge us. As we are enjoying our meal (which was good) another couple comes and sit in the same area as us the high top tables in the bar and what do you know the bartender runs to greet them and serve them.

I'm not trying to make this about race but you tell me if an African American couple comes in sit and is never acknowledge or served from the person who area we are sitting in but another race comes and get serviced immediately, there's no other way to explain it.

At this time i know longer want to spend my money at any Longhorn/Darden if these are the type of people that are employed by your company.

Contact info
Crystal Grundy-Lane/Leroy Lane
973-432-4171
45 Richelieu Ter
Newark, NJ 07106
We are here to help
16 years' experience in successful complaint resolution
Each complaint is handled individually by highly qualified experts
Honest and unbiased reviews
Last but not least, all our services are absolutely free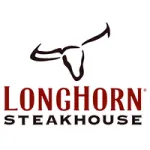 LongHorn Steakhouse contacts