Lennar
-
New Home Driveway
I was sold a home with a wide driveway with a one car garage. The reason we liked the home and driveway layout was because it would permit a car to pull up to one side and NOT block the garage so that you would not need to move your car from the driveway every time you needed to move the car from the garage. Upon closing walk thru, we were informed that the driveway was not laid out as we were sold. Lennar has offered no compensation for this mistake on their part and claimed they cannot fix it without fixing the entire street worth of townhomes (as if that is somehow my problem).
Desired outcome: Compensation for this bait and switch or a new townhome for the same price with the specs agreed upon at the time of the sale.
Lennar
-
Customer service care rep
newly moved in home, found a lot of issues even with given extended of months to completed the home, but still lots of defects and unfinished work. The cs guy for this community was rude and unprofessional manner, and yell at me that this is cheapest lennar home in the area, so a defects is within the normal. This guy is the boss, we paid them to get mad with. No patient to explain and communications. Its the worse experience. totally unethical manner.
Lennar
-
Community Completion issues - Arrington Community Huntersville, NC
To whom it may concern, All 3 Phases of Arrington Community is near completion. Concrete curbs or slabs are being replaced if needed same for sidewalks. If you took a drive through our community you would see the mess its in. I cringe every time I drive home. It looks like a very cheap and unappealing neighborhood. I know that we need to give the workers time to complete the process of repairs, however my assumption and that of many other Arrington Community home owners don't believe it will be taken care of. Not only does it look like a checker board with the concrete so off in color but its dangerous as well! We have a huge amount of problems. As you walk up to the school bus stop wood, nails, spikes and large gaps left open where the grass used to be. (gaps are all over the community) I have already fallen into one so has another neighbor who thought she sprained her ankle. Lennar may end up with a law suit! If this was another neighborhood they wouldn't stand for this.

Thanks, Virginia Tauer
11111 Grenfell Ave
Huntersville, NC
954-551-3667
Desired outcome: I wanted to add more pics but tit wouldn't allow me
Lennar
-
New townhouse construction failure
Hi there,
We signed on our new home in April 2021. We initially told our home had an estimated closing date of 9/22/2021. We know that new construction can get behind and with COVID, it could push it anymore. At the time that we signed, we were told by Peter McGee that all products for our house was ordered months in advance. We were told this multiple times actually.
Our communication with Peter has been anything but good. We kept our agent for this reason when Peter told us we don't need our agent.
We got an update from Peter a few weeks ago that we were pushed out to mid October. We shrugged it off as we know things happen. We then went to check in our house once a week. We noticed that there was a stretch of time (3 weeks to be exact) that nothing has been done. I haven't been out there this week so I don't know if anything has been done this week at all either. This is very frustrating as Peter sent us an email last week saying things are coming along good in our home. This was in fact a lie from Peter to make us feel good about everything. He then knew we were upset and called our agent to try to "smooth things over". My fiancé and I are very very understanding but we're at the point where this is getting ridiculous. Our number one concern about this house being done in fall/winter is not getting sod. We have dogs and do not want to let our dogs in our brand new house with mud surrounding our whole home. This was voiced to Peter in the beginning and we were assured we will have sod as soon as we move in. I am very disappointed with the communication and the lack of work being done on our house. When we signed, we were told we were getting a 60 day notice to lock in rate. Peter informed us that this is not happening anymore therefor, we cannot lock in a rate. This concerns me very much. Lennar does not follow their core values which is very very misleading for your customers.
I got a file from the city of Lino lakes on 9/14 starting that our framing inspection failed. This was never fixed. Is this going to be fixed and inspected before we move in? This deeply concerns me because this is going to affect the resale of our house in the future.
The only thing I can try to do at this point is to try and get Lennar to stand up to your company's core values and I appreciate your time.
You can reach me at 651-408-3205
[email protected]
-alyssa koolmo
Desired outcome: Money compensation for time, false information, and inspection failure. I also want our house done as soon as possible.
Lennar
-
Unfinished work/Over warranty due to pandemic
We moved into the property upon purchase with a mutual understanding with your company that there are certain fixes that need to be addressed. To that end, my family and I have, to the extent possible, complied with the timings for the fixes set by your company. However, with the pandemic hitting in April of 2020, it seems as though our timings for additional fixes could not match up. Subsequently in May, we were told by your company that all activities are halted due to the pandemic. As the pandemic continued to worsen, we had to move back to Taiwan in May of 2020, which made it even more difficult for fixes to resume. We could not fly back for a year.

During this year, we tried many attempts to continue the fixes as they are integral to our home being functional. Examples of such fixes include the air conditioning system being installed incorrectly, the Amazon smart home/surveillance not being set up, you have the list. However, at this point, the response we received from your company is that we are over the 1 year warranty and are no longer "serviceable." We would like to

The unfinished fixes are not part of "warranty" but are misses in the construction & we agreed on fixing them. Regardless of the warranty, these need to be completed
The COVID19 pandemic was unexpected and was the main reason for this issue. Flexibility on the 1 year warranty should be considered.
Communication regarding the start and end date of construction was never clear and formalized to us, especially in the past year. This significantly impacted our understanding of the situation & has led us to the situation today.

Updates: We also contacted Ruckus multiple times since we last spoke over the phone (from August 2021 until now) and they said they no longer work with Lennar. Amazon on the other end said that our address had been blacked out by Lennar and wouldn't be able to help with smart home activation. Lennar needs to step in.

Our hope is that we can agree on completing the fixes needed as they are not only imperative to "functional living" but also a part of the original agreement. We also want to settle this as soon as possible to avoid any further actions legally or otherwise.
Lennar
-
Window condensation warranty
I purchase a home from Ryland Homes in 2017 with the windows installed by Builders First Source (according to paperwork provided by the builder).
After contacting Builders First Source - they don't have my home address in their system, and asking for invoice or PO number (which I don't have, since builder Ryland Homes was making purchases).
Community was sold to Lennar shortly after I closed on the home.

One window in my home is showing sign of condensation inside the insulated glass. The window has a warranty for 10 years. Please provide replacement or a repair if applicable.

1. Description of the product - Insulated Window
Cardinal CT-39
Safety Tempered
16CFR 1201 CII
ANSI 7971-2015
4MM U A SGCC 5102
10/20/2016

3. Original purchase date. Home purchased on March 28th, 2017 from Ryland Homes.

4. Nature of the defect:
Window has a condensation inside insulated pane window, there is discoloration/moisture between the glass and visible rust inside the window.

Address:
1707 Red Oak Point Drive
Houston TX 77055
Phone number 832.858.9745
Desired outcome: replacement of the window
Lennar
-
Nearby Construction
I am writing to express my disappointment in how an incident caused by Lennar builders was handled by Lennar. There is a home being built on an empty lot next to my home in Providence, Davenport. The rest of this neighborhood is complete; however, Lennar chose not to build on that lot until now. I have no issue with this, however, today the Lennar construction team cut the power lines to my house (where I also work) and didn't say anything at all until I called the electric company and was told there was no outage in my area. When I approached the workers, they responded with 'oh, are you here because your power is out?' (Did they think I wouldn't notice?). It was nearly impossible to reach anyone at Lennar with any authority, so I had to go through your sales office, who was kind enough to call the construction manager and send him to my home. I explained that I work remotely and need my power/internet resorted ASAP and that the works should not have been on my property in the first place. He asked if I pulled the dig safe flags (that were now missing) and I told him that I did not and noted that they should not have been digging with the flags gone. Once the electric company arrived, the entire Lennar team left, including the construction manager who should have remained to ensure the job was complete. This was eventually resolved by the electric company; however, I have now lost a day of work and suffered a great deal of aggravation. Not to mention the fact that we have been really accommodating about the late-night banging and music coming from the site and trash/construction materials left on our lawn. Going forward, I will expect nothing but silence coming from the site before 9 and after 5pm. Any materials left on my property will be considered mine and disposed of and any incident like today's will warrant a call to my attorney.

Sincerely,
Rosemary Robishaw
556 Brunswick Drive
Davenport, Florida 33837
Desired outcome: Compensation for my lost wages; silence coming from the site before 9 and after 5pm; construction team to stay off of my property.
Lennar
-
AC and heating unit
I just learned that the unit that was originally placed in the home are different and not compatible. Home warranty will not cover because of this mess. I will not stop until I am heard and my unit is replaced at someone else expense (Ryland or whomever). Somebody please contact me ASAP 214-289-0456. My unit stop working and warranty company came out on Friday, August 20, 2021 when it was brought to my attention my unit were not compatible. I have never had my unit replaced, so when the home was built the units were installed this way. My home warranty company will not replace my unit, although I have been a customer for some time, and has referred me back to Ryland Homes. I have not been able to get in contact with anyone. I feel Ryland should replace my unit, as it is a blessing I have not had any harmful incidents. I am in Dallas, Texas and it is very hot. We have a 10 month old in the home and has had to spend money for a window unit that is not always have the home pleasant.
Desired outcome: Unit need to be replaced ASAP
Lennar
-
Roof
The home is not even three years old and the roof tiles are falling off the roof, it has not been washed, no one has touched the roof, since the home was built. Many homeowners in the same community have experienced the same problems. When I had a roofer out to look at the not yet three year old home he said it was due to shoddy workmanship. The roof tiles need to be repaired. The last home I built was 30 years ago and still has the original roof!
Desired outcome: Repair of the roof tiles and installation as they should be.
Lennar
-
Escrow deposit
On May 6th we did not close on a loan do to Lennar not doing due diligence on FHA loan qualifications and waiting until almost closing date to inform me. Loan did not close and I signed a contract that I would receive my $7500 dollar escrow deposit back. I gave the lady at Cannon Place my update address. I have the text (linked below) . A month later I text her to find out she submitted with old address. I then gave her the current address and more than a month later no check. I text her again complaining she gave me her bosses phone and I spoke to her personally she cancelled the loss check and resubmitted the request, now 3 weeks later no check. This is the 3rd time and close to 3 full months later and they still have my $7500. I asked her for the tracking number and she said they send regular mail. Who sends $7500 with no tracking. As of today I have not received a dime.
Lennar
-
Home Builder misconduct
ZERO STARS! These low-down good-for-nothing bad actors need to be avoided like the PLAGUE. I put good money down for a house in construction...I am a MILLIONAIRE...but I guess they thought they could sell the house for more money than they were contractually required to sell it to me for and so I just got a call -- WEEKS INTO THE PROCESS, AFTER SELLING MY LAST HOUSE AND MOVING INTO A TEMPORARY RENTAL PRIOR TO MOVING (I THOUGHT) INTO THE LENNAR HOME -- that their Lennar Mortgage company -- WHICH THEY ILLEGALLY FORCE UPON BUYERS -- was ILLEGALLY AND WRONGFULLY TURNING ME DOWN FOR A MORTAGE IN SPITE OF THE FACT THAT I HAVE MORE MONEY THAN 90-98% OF THE CUSTOMERS WHO WALK THROUGH THEIR DOOR AND I PROVED IT. LENNAR AND ITS OUT OF CONTROL MORTGAGE COMPANY -- WHICH YOU HAVE TO TAKE (I WAS GIVEN NO OPTION TO GET ANOTHER MORTGAGE OR EVEN PAY IN CASH -- THEY HUNG UP ON ME AFTER ANNOUNCING THEY WOULD NOT GIVE ME A MORTGAGE (THE SIZE OF WHICH I'D HAD ON MY LAST HOUSE BY THE WAY!) -- ARE VIOLATING EVERY FEDERAL LAW AND REGULATION ON FAIR HOUSING AND MORTGAGE LENDING PRACTICES AND I INTEND ON PROVING IT IN COURT IN IN COMPLAINTS TO EVERY FEDERAL AND STATE AGENCY THERE IS THAT OVERSEES THEIR INDUSTRIES. I WILL SEE THAT THEY PAY DAMAGES -- REAL AND PUNITIVE -- FOR THEIR LEGAL AND MORAL BUSINESS TRANSGRESSIONS.
Desired outcome: I want them to pay me damages -- real and punitive -- for the fraud they perpetrated and federal laws and regulations they broke and for breach of contract.
The complaint has been investigated and resolved to the customer's satisfaction.
Lennar
-
Keeping Escrow Money and not issuing refund
We had booked property 3 in Kennedy Township a long time ago. We had cancelled it back in May and were told that we would be refunded $7500. We have been waiting for it ever since.

There is a severe lack of accountability on Lennar's side. We have called Krista multiple times. One of the updates we received was that the check was mailed on June 8th. Of course we never received it. We have even offered to go to the office to collect the check. And we never ever got any update on that.

We had also mentioned that we had moved our home address back in May. We requested the check to be sent to the new address. We had set up mail forwarding to the new address. We even checked with our old address and they never received any mail.

Where is our refund? Why are there no updates? This is terrible from Lennar. Again, we are willing to go and physically collect the check from the Attorney's office in Atlanta.

We don't want to get into any legal action. If this is not resolved we will have to opt for legal option.
Resolved
Got refund issued
Lennar
-
Refund my deposit
I have issues with Lennar returning my deposit I give flora Arriola the seller 750 for deposit for the house and then the disclosure they sent me I didn't like it so I canceled the contract now they don't want to return my deposit.. she told me I'll get my deposit in 6-8 weeks and a wait for 8 weeks nothing I texted her she said I need to wait for 8 weeks I told her it been 8 weeks already when I stopped by to asked her in person she told me her Manager say I will not get my deposit back I have to email she sent me to saying I'll get my deposit back but they didn't send no email saying I'll not get my money
Lennar
-
Unethical polices and practices - Buyer beware - you have no say in home purchase process or closing date.
I found myself questioning Lennar's ethics and Integrity over the weekend. I wanted to share my experience with you and my thoughts of the policies and procedures Lennar currently has in place.

I have been looking for a home to purchase the last year and a half. I moved back to Colorado due to elderly parents and felt the need to be closer. Good thing too, because of covid. I finally found what I thought was the perfect builder in Lennar in Elizabeth. I decided on Independence as my location of choice.

I visited several times and was looking in my time frame of a home around July due to my current lease. Sales Rep told me that currently no homes were being solid or released for sale and offered me the VIP and I would be the first on the list for a Tabor, Lot 11. Another home had to be sold before I could move forward. Of course the home is subject to price increases though. Other Lennar locations have the same set up and VIP process

About a month goes by and it comes time that the home was being released and put on the market that was 2/25. I got an email that he would be sending me a link to send the earnest money and documents. The wire transfer request was immediate. I stated I had 5 days according to the VIP document.
He stated that the house had gone a total of 7000 and was expected to go up again . He needed the deposit and documents signed and on the link stated to be done by 11:00 the next day 2/25. Only the wireless money transfer deposit was sent. It was only after I completed the money transfer did I get the contract and all had to be done by 11:00 as well

I questioned the process... I currently was approved for the extra 7000. Then I got angry with the sales tactic of getting me to send the money immediately and it gave me to tell 11:00 the next day to send it. No contract in sight...

I get it. Late in the evening. That other house sold finally after a long month, this one being released, another price being expected. He is off the next 2 days. The process got lost.

I wouldn't have even known about the price increase unless I said something about the push for the deposit. To me this whole thing of not releasing a home to be sold and dangling it like a carrot with multiple price increases is just wrong! Why tell the buyer in the first place unless you're using it to push the sales agenda. Bad Business.

OK so sent the money. Then he sent the documents and again had to be signed by 11:00 that day. Not my best decision.
The contract is all about the builder. They can change your closing date and all previous mentioned dates until the final date is worthless. They set the closing date, time, ect. You as the buyer have no say in any of the process. Buyer beware!

They only have to give you 30 notice to actual close date. So if your mortgage and lease ends in July like mine, oh well they changed it to April giving me 30 days notice and it is on me to figure out how to pay 2 mortgages. When you ask for a different date or to put it back they site the contact. I would have to pay extra 1% closing and 100 dollars a day for any extensions.

I seen the house that a week ago was just getting insulation blown in. 30 days to completely finish inside of of home - one should be worried when they push that agenda

I haven't even finished applying for the Lennar's Mortgage yet, don't know my interest rate or anything. Still in the process and checked my credit score 3 days ago. How can I be closing not knowing that my APR and what one needs at closing?!

I tried to reach out with all my concerns. Your business set up departmental and no one is even on the same page. One gets multi dates and when questioned they throw the contract in your face. I think your team has forgotten that I am the consumer. I am the one paying.

Price increasing and using the VIP process as a tactic to push the sale is bad business. Not giving a buyer a purchase and sales agreement before you require a deposit is bad business. Changing the closing dates without keeping the buyer in mind and their needs is bad business. Citing the contract after the fact and not negotiating with a buyer's needs when possible is bad business.

I have stopped moving forward and requested the closing date be pushed back and even better June or July to finish the mortgage documents and so I am not paying on 2 mortgages for 3 months. Again I got the contract thrown in my face ... you know the one I received after I had to pay the deposit. I spoke to the construction manager who said it wasn't his job. Then asked to speak to a manager. Still waiting.
Desired outcome: June 13th closing date or my deposit back.
This review was chosen algorithmically as the most valued customer feedback.
The end of April-May 2020 sent a ticket to have flooring corners lifting to be fixed. A Flooring person came in an inspected the flooring and told us the whole flooring needed replaced which he said Lennar wouldn't fixed. We been fighting ever since. Lennar sent a Shaw rep to inspect the flooring in Nov 2020. We have asked for a copy of the report but...
Read full review of Lennar
This review was chosen algorithmically as the most valued customer feedback.
I am a Texas Realtor and my clients signed a contract to build a house. The contract was signed 8/26/2020. The sales person, Steve Renshaw, said that the house would be ready in the middle of December. They kept changing the projected completion and they finally had it ready for Feb 28. My client had to use an outside lender because it was a Bank Statement...
Read full review of Lennar
This review was chosen algorithmically as the most valued customer feedback.
Our Driveway was not put in correctly. So they try to repair it and said it would look just like my other part of my driveway, and it did not and it looks like a big eyesore. I had Gerald, the construction manager come out and look at it and he agreed that it was not put in properly. So we got the concrete company to come out and look at it, And he also...
Read full review of Lennar
This review was chosen algorithmically as the most valued customer feedback.
I closed on my home on August 26, 2020, since several defective issues and appliance problems began which none of them has been resolved: 1) We have not been able to shower at the guest bathroom since we moved in due a hole in the tub. 2) The frame of the front door was not built properly, it has large gaps on one side and the bottom of the front door...
Read full review of Lennar
Lennar
-
Corvara Community - Deposit refund
Property address: 2008 Lanesborough Street, Roseville CA 95747 Lot 57. The original Property Property in case you need it was 2032 Lanesborough Street, Roseville Ca 95747 Lot 54.

We signed the cancellation and release of my funds payable back to me was 8/19/2020. Ethan Gardner is the agent. My last conversation with him through email and phone he told me that it would take 6-8 weeks. It's been more than 3 months now and Ethan has stopped responding to me by phone or email. I have attempted to reach out but he just doesn't even reply.

It's been so frustrating when agents don't even reply back. Lennar is holding up $5000 of my release deposit that we signed 8/19/2020.

I will be seeking help with my lawyer to get these funds if I don't hear from Lennar and or the agent. I have also send an email to Linda Dondero for help. I have it yet to receive any calls or email.

I have informed Ethan Gardner also that I have a new address to make sure it was mailed to the right one.

New address is 812 Blossom Rock Lane, Folsom Ca 95630

Victor Onassis T Roque
408-218-0777
[email protected]
Lennar
-
paint 0n floors and foundation wall in entry to home
White baseboard paint on the hardwood floors thought out the house. Bathroom, entry hallway, living room and kitchen.
Entry way foundation incomplete. The rock border stops leaving the foundation wall exposed, it looks unfinished. I was told that that's because all the plans are the same. All elevations are different making all homes different. As for the white paint they told me it's not covered. It got missed in the first walk though. How does paint on the floor not get covered? I've read some reviews and I am thinking I might have made a huge mistake! We paid lots of money for a quality home. I feel these are small issues that should get resolved. 206-718-0089 or 253-344-1100 [email protected] I feel if I don't get a call back just an email its a another Lennar cop out.

Rick Bredereck
35619 2nd ave sw
Federal Way
Washington 98023
Retreat Meadows
We are here to help
16 years' experience in successful complaint resolution
Each complaint is handled individually by highly qualified experts
Honest and unbiased reviews
Last but not least, all our services are absolutely free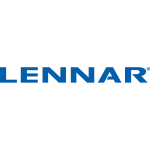 Lennar contacts