Lazada Southeast Asia complaints
276
This review was chosen algorithmically as the most valued customer feedback.
hello, I always not recieve my gcash back sincecjune 2.. 4088php... On June 2, I order a electric scooter, on lazada. Brand new Eswing es09 electric scooter Order tracking # [protected] Price 4088 php Placed on 02 June 2021 My paiement was successfully Your paiement of 4, 088 php to Lazada PH has been successfully processed on 06-02-21.06.05.53...
Read full review of Lazada Southeast Asia
Lazada Southeast Asia
-
Unsubcribe to emai notifications
Team,

I need to unsubscribe from all of Lazada, s email notifications. I have not subscribed for in the past and also I do not hold any account in your applications.
I'm surprised to see all your notification emails and it is also wierd to see where the unsubscription link is taking to Lazada online shopping site asking for customer login where there is no necessity to login to your application.

I would need to take an immediate action on this and stop sending emails to the below email id
[protected]@gmail.com
Lazada Southeast Asia
-
3PL Pick Up and Delivery Service
Pick up and Delivery of items are taking longer than expected... The Courier either closed down and they have no options to resolve the issues... All their contact numbers and email address are no longer working... Been following up for weeks now, even the support call center keeps saying they have not received any feedback from the third party logistics so they tell people to wait while they also wait...
Desired outcome: Need a definite time of shipment schedule
Lazada Southeast Asia
-
Rejected refund for duplicate order
Hi

My kids have erroneously placed duplicate order for the same item twice (from same seller).
Requested for refund from seller but no reply.
Raised to customer service and was advised to reject item when it reaches us.
Did that but was rejected by delivery man.
Complaint again to customer service and was told will provide a satisfactory resolution. Just received response today that it has been rejected as seller already shipped item and we should have checked! This is ridiculous! Pls I demand for a refund! This is really a dishonest seller as I noticed I had purchased with him/her before at another platform and had issues too!
Thanks!
Desired outcome: Successful refund
Lazada Southeast Asia
-
Unethical business practices
31-May-2021
dispute case# [protected]

Unknowingly made a mistake on an item (paid a 10kg price for a 5kg item) and received a 5kg item. I tried to request for a refund but was refused on the basis that "correct item was delivered".

Unethical, third-world business practices. Customers make mistakes too and there should be a recourse made available. Vague, misleading information on main website. The Customer service is basically useless and redundant as unable to prioritize customers.
Lazada Southeast Asia
-
Fraud transaction - displeasure on how your office has handled my reports
Was a fraud victim last November 2020 and have reported immediately to Lazada when I found out we unknowingly gave sensitive data to alleged "bank person". Have called both bank and you to help us cancel the transaction. Have received varying responses by different customer service representatives but still did not reverse the transaction. Can you please advise on where to send all the proof of conversations and responses from your end so I can start to sleep in peace?
Desired outcome: Reverse the fraud transaction and return the money credited
Lazada Southeast Asia
-
Electrical GRILL
I ordered an electric grill and received an electric sandwich maker instead not what was in the photo that I wanted!. Been talking online with lazarda chat agents many times and nobody can help me! I tried to fill out the return form online 6 times but everytime I get to where I have to send a photo I cannot do that on my laptop? Hope you can help me fix this problem as I am a good customer
Desired outcome: Want what i ORDERED !!! not what the SUPPLIER wants me to have ,or a REFUND
Lazada Southeast Asia
-
Refunds for cancelled orders not yet received
Hi, please refer to the reported cases below and take immediate actions for refund. It has been more than 15 days every time I contact Lazada help centre they just keep me saying the case is filed and will update you within 24-48hrs and still I haven't got the refunds.

I have complained to lazada help centre more than 3 times in the past 2 weeks and no proper refunds is made yet.

Case: [protected]
Item Name: LadyMuse Womens Short Sleeve Printed Maxi Dress Casual Loose Kaftan Baggy Long Dresses ZANZEA
Order Number: [protected]

and

Order Number [protected]
Item Name: READY STOCK Plus Size Fashion Casual Women V-Neck Short Sleeve Long Floral Print Slim A-Line Dress
Order Number: [protected]
Refund Amount: 8.80
Refund initiated Date: March 27
Lazada Southeast Asia
-
Dispute handling not professional
Lazada customer service and dispute centre,

Your way of handling dispute is really not professional and you just wanted to quickly close the case.

The seller replied with the following.

Comments:Evidence was provided by seller, postscript:Hi, the first time customer return the phone to us is due to a software issue, which she upgraded the operating system not in tandem of the recommended procedure and the fingerprint software was lost. This, we already solve for them . Now, she claims there is a sound issue which we need to investigate the cause before we can advise on the next steps. That is why we need her to sign on the service form and return us the full set which include all the accessories. .

You did not even verify with me on the above and you just quickly reject and close the case within 4 mins (See below)? Is this how Lazada handled dispute for all cases? My statements on the whole process have been consistent since day one when i contacted lazada while the seller claimed that i did a software upgrade only after numerous emails.

Firstly, I did not upgrade the software and the fingerprint was not working from the day I received it. The software upgrade was done by the seller side. If i was the one who did the software upgrade and the fingerprint software was lost, do you think the seller would still be willing to send the handphone back to china to get the technician to install the software again free of charge? Secondly, the seller wanted to charge me when i went back to him again later on the other problems surfaced.

Below is the detail of the events with the seller:

15 Dec 2020: I received the phone on 15 dec and the first problem came up. I wasn't able to use the fingerprint security feature. Immediately i inform Global Tech on that same day.
18 Dec 2020: I went to their shop to return the phone with all the accessories
30 Dec 2020: I contacted the personnel to ask for the status of the phone.
5 Jan 2021: Global Tech informed me that they will check the status and confirmed that i can get it from their office on 7Jan.
8 Jan 2021: I collected back the phone but did not notice the screen protector was not there.
14 Jan 2021: I sent chat to them again on another problem I faced. The problem is when calling/receiving a call, I am unable to hear the other party which mean the phone receiver is faulty. I didn't find out this problem until someone called me.
There is no reply from the seller thru the chat.
15 Jan 2021:I contacted Lazada [[protected]] on this issue.
25 Jan 2021: Lazada [[protected]] replied that I can bring the phone down to their shop to fix it.
27 Jan 2021: I went down to the shop and the seller told me that there will be a service charge as the warranty of 30 days is over. I told the seller that the phone was faulty from the day i received it. You can see the timeline from the attached file. The first time i went down to hand over the phone and the day i collected it back was 3 weeks apart. And just a day before yesterday, I found that the earphone connection is not working too. I am unable to hear anything after i plugged in the earphone.

In total, i have found 3 problems ever since i got my phone on 15Dec and there could be more as I have not tried all the features. I have been to their shop 3 times (the 1st and 3rd were to pass them the phone, while the 2nd were to collect it back).

I do not agree that it is beyond return policy (7/14 days), there is no chance for me to do so as the handphone was with the seller from
18 Dec 2020 to 7 Jan 2021, a total of 20 days.

It is very obvious that the seller is trying to go around the return policy and also the 30 days warranty period.

There has been no issue with my other purchases except for this seller.

I am extremely unhappy how this dispute has been handled as Lazada is siding with the seller.
Is this how Lazada treat their customer?
Lazada Southeast Asia
-
Lousy Service for online shopping
Parcel getting delayed and delayed and delayed
Customer Service never provide solution instead just steering around the garden by giving empty promise, then break the promise again and again.
Keep on emailing the "automated" email to please customer saying Lazada is concerning customers! But the more automated email without solution you get from Lazada, the angrier you are!
Desired outcome: Solid solution from Lazada
Lazada Southeast Asia
-
There is no customer support
Let me go through this in time sequence order. Firstly, on my mobile phone when I click on a Lazada product Google Play Store launches. I cannot stop this behavior and the site does not work. Next, when I tried to complain I found out that there is in fact: No customer service chat or email. There is a phone number or a chat bot that is falsely represented as an agent. Then for all my trouble I can no longer log into Lazada without email verifications. Stupendously annoying. I want an email address for support, and I want Google Play to not be launched on my mobile, finally I DO NOT want to have to verify my email on every log in.
Desired outcome: Fix my log in, Do not launch Google Play without permission
Lazada Southeast Asia
-
Refund withdrawal
Lazada Indonesia are refusing to deposit my Lazada wallet balance into my bank account, Im a foreigner living here with a valid Kitas and an Indonesian bank account, they referred me to Dana who gave this response:

Regarding your request to withdraw your balance to bank account, Tony informs Ms. Tshabalala that 'Send Money' feature can only be used if you already upgraded your DANA account to DANA Premium which can only be done if you have an Indonesian KTP (ID Card). If you still have a DANA balance, please use the available balance for the following services:

Online transaction at Lazada to buy products such as: e-commerce, mobile credit/data, PLN (Electricity), PDAM (Water), etc.

Buy cinema tickets through TIX-ID application.

Buy shopping vouchers through Ramayana application

I don't need any of these services, only my money, please assist me in any way you can because I want my money back. My email address is: [protected]@gmail.com/ +[protected].
Desired outcome: I want to withdraw my money from Lazada wallet
Lazada Southeast Asia
-
Poor delivery and returns
Lazada order [protected]- 4 items purchased on 11th Nov.

1. Baseus 15W Visible Qi Wireless Charger - not working, seller accepted to return. but up to today (24th Dec) more than 4 weeks still no pick up. Lazada not able to trigger a return pick up successfully (feedback due to technical failure!). Meijie from Lazada is following up but still no closure.
2. 6 Inch Brushless Electrical USB Fan - failed to deliver (possibly lost by Cainiao in China)
3. 90 Degree Reversible USB Cable - failed to deliver (possibly lost by Cainiao in China)
4. Ultra Boost Shoe - delivered with external packaging severely damaged
Desired outcome: Prompt refund for item 1. Baseus 15W regardless of Lazada's internal technical error.
This review was chosen algorithmically as the most valued customer feedback.
The message I sent to Lazada Malaysia attached below is self explanatory : "Customer Care Officer Lazada Malaysia On 11/11/2020 I placed an order (Order No : [protected]) for a pair of BOSE QuietComfort 35II headphones through Lazada Malaysia. I paid RM674.48 and the headphones were delivered on 17/11/2020. From the time I received the headphones I wa...
Read full review of Lazada Southeast Asia
Lazada Southeast Asia
-
Poco x3 nfc phone
I place the item on 25 october 2020 at lazada, I paid it thru gcash, the item should be received on october [protected] but until now I didnt receive the item yet. The lbc track and trace says that the item was received at crossdock alabang on october 26, 2020 but same update since then. This is my lbc tracking number [protected].

Please give me an update regarding this matter. Thank you
Lazada Southeast Asia
-
Sent items I didnt order
My brother received and paid worth P50 for an item I didn't order. I was not around when it happened and he just paid the delivery agent. What if it was for a larger amount and he paid thinking that I was expecting it. This is unacceptable. I didn't order anything from lazada. How was the seller managed to use my name and address was beyond imaginable. It only shows that the site is not safe because they were able to get my personal information.
This was a mistake. My friend called saying that she used my details and asked if I received her item. I want to take back my previous complaint but I don't know how. I am sorry. Thank you.
Lazada Southeast Asia
-
Faulty brand new product
I ordered for the Xiaomi Mijia Robot Vacuum 1C 2500Pa Suction Power Sweep through Lazada on 9 September 2020. I received the product on 23 September 2020. The order number is #[protected]. Upon opening the package and trying to assemble the product, I found that the charging port is faulty - to be precise the point where the charging wire connects to the charging point is dented and connect be connected. I tried to call the number given on the website [protected] - but it is not in service. The live chat robot keeps repeating the same thing without responding to the request. This is the first time I am ordering from Lazada and the experience is extremely disappointing and annoying. Would be grateful if the matter could be solved.
This review was chosen algorithmically as the most valued customer feedback.
We, Cignal with Seller ID PH12448, a store in Lazada. On Sep. 22 and 23, we received a total of 452 cancelled orders due to "incorrect delivery address". Affected buyers received their orders from our store before. We have escalated this issue to Lazada PSC and the VKAM handling our store. This is request to have someone from Lazada with authority to contact us and work with us resolve this issue.
Read full review of Lazada Southeast Asia
The complaint has been investigated and resolved to the customer's satisfaction.
Lazada Southeast Asia
-
Unresolved delivery
I've made a purchase through Lazada Malaysia on the 27th Jul, order [protected] and on the 19th Aug, another purchase, order [protected].
These were the only purchase that I'd chose to pick up from the collection point. And both end up having the same problem. Both orders had already arrived at the collection point which is 7Eleven at Gaya Taman Melawati.
In order for customers to collect their item, they need an OTP that was given to them wired email or sms as security verification.
In the track and trace status for both orders already written "DELIVERED" but I've never being able to collect them. I've emailed and got into live chats for verification . I've never received any OTP. Until the end of Aug., I still find myself talking to people in Lazada live chat that promised I would get the OTPs in 3days, 4 days until they said the two cases were being escalated to the relevant department for investigation. Still they can't come out with any explanation or solution.
What is the problem in generating an OTP? Why do we need the OTP if it takes so long to get one? Delivery might be delayed because of MCO, natural disasters or custom check but for these two cases, it's the OTPs.
On the 11th Sept, I got a refund for the [protected] order . For order [protected], two emails which said they have already talk to the collection point and they said I've collected. I've filed a complaint again on the 11th Sept because I've never collected and Lazada can't just conclude a case like this without evidence and explanations.
I need a concrete and better explanations then just a refund or an unreasonable email.
Resolved
As for me, I'm still not convinced about the resolution for this case which is under Case Number 2050000023254307. No explanations and resolution on solving the problem at all. I got an email from the Lazada Malaysia Customer Care
We are here to help
16 years' experience in successful complaint resolution
Each complaint is handled individually by highly qualified experts
Honest and unbiased reviews
Last but not least, all our services are absolutely free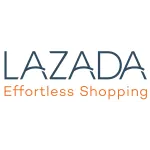 Lazada Southeast Asia contacts