Layla Grayce Customer Care Service

570 Colonial Park Drive
Roswell
Georgia
United States - 30075

Customer Support Phone Numbers
Layla Grayce Complaints & Reviews
They back ordered an item that was initially in stock, the website clearly showed that. I ordered it, paid for it and got an email to confirm my order. Did everything needed and got nothing instead. They sent me an email saying that the item was back ordered due its unavailability on the...
I ordered a mirror Aug 11. Confirmation email said it would be shipped third week of Aug. I completely forgot i ordered the mirror after about a month (we were building a new house and so ordering a lot). I get an email from LG in mid Oct insisting on delivering the mirror and refusing to...
I ordered a robe from LaylaGrayce which looked so nice on their website! When it arrived, it was so terrible! First of all it was extremely small; I couldn't cover myself with it at all! I decided to keep the item just because in case of exchange Layla Grayce anyway charges two shipping...
The horrible services. Stay away from the website www.laylagrayce.com. I ordered 3 items from them, but my order was damaged. I tried to contact the support team, but the phone was busy all the time. Also they didn't reply to my emails. The worst services and no support. Not recommended company...
I ordered dresser and bed for my son's room from the website www.laylagrayce.com. I placed the order 2 months ago, but they still haven't delivered it. I already called them several times, but these scammers only promised me to deliver my order on the next week and the same...
I ordered furniture for my child's room from the website www.laylagrayce.com. But after I placed the order and paid for it, I realized that I choose incorrect size. I called to the customer services and explained the situation. The lady told me that she cancelled my order and money...
Recently Discussed Complaints
Consumer Tips & Tricks
Worst rating
Subjects of Wide Speculation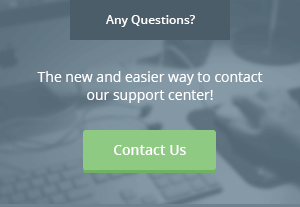 Latest News & Stories
Stay Away
Latest Questions
Latest Groups
Today's Mess-Up Photo