Krystal International Vacation Club [KIVC] complaints
18
Krystal International Vacation Club [KIVC]
-
Maintenace Fees
Contract CCA16049

I received a call from Miami, FL (305) 670-8405 asking for authorization to charge my CC with annual maintenance fees for KIVC. I objected and stated that according to my contract, I would never pay maintenance fees unless I elected to use my vacation weeks, and I hadn't done so.

I was asked to provide proof of this. I stated, that I was at work at the time and the contract was in my home. They have the contract and they should look it up, I was not their secretary after all.

The person phoning stated what I thought was, 'Fine, we'll just place you in rescission." and hung the phone up on me.

I have checked my contract and was correct about the contract addendum.

This incident led me to this site which has me questioning the entire purchase. I tried to reach my KIVC contact, Roman, who hasn't replied back. I haven't heard from the Global Vacation Sales team since I paid them for their services. I haven't tried to book any trips with Escape yet. Was I scammed? Should I continue to trust I will receive what I purchased? Should I request a cancellation? Or should I seek the help of an attorney?
Desired outcome: I'm thinking cancellation and no future payments may be the best resolve since the record keeping seems shady to me.
This review was chosen algorithmically as the most valued customer feedback.
Wow! My nightmare begun March 18, 2022, at the airport, we were in vacation mode a gentleman approached us and offer to pay for our taxi and offer us breakfast and discounted tickets to local attractions all we needed to do was to attend a 30-minute presentation, he also asked us to lie about our marital status since I was traveling with my sister "big...
Read full review of Krystal International Vacation Club [KIVC]
Krystal International Vacation Club [KIVC]
-
Time Share
On 03/20/2011 We were sold a timeshare and an investment opportunity.

Our account number is 12510009503

The person representing Krystal International Vacation Club was Rafael Septien.

We initially opted to purchase a membership for $14,300.00

We were told that there would be a biannual maintenance fee of $693.73 but that if we did not opt to reserve the room on any given year, the maintenance fees would be completely offset by the club renting out the space.

We were also sold an investment opportunity for an additional total of $8,250 which was processed on our Visa Credit Card on the same day as the original timeshare purchase. In this agreement, Rafael Septein explained that because the hotel was undergoing renovation, if we invested $8,250 on that day, we would receive $7,000 In September of 2011, $8,700 in March 2012, $10,000 in March 2013 and $10,000 in March 2014 for a total of $35,700. return on our investment.

We never received any return on our investment and later found out that it was illegal by Mexican law to even make such a deal. After numerous attempts to get our money back through both written correspondence and telephone conversations, we finally gave up. Then, after a short period of time we began receiving demand for maintenance fees.

We never made another trip to Cancun.
Desired outcome: We would like a full refund of $8250.00, an apology and any/all contracts and obligations canceled.
Krystal International Vacation Club [KIVC]
-
Services not provided as indicated in sales meeting-Fraud and unethical
We were sold a scam membership and asking for our monies to be returned. There are thousands of complaints indicating fraud and legal recourse against Krystal Cancun International Vacation Club. We have yet to receive any information back on why the membership that we were sold is not the membership that is being offered.

On the morning of September 5, 2021, the high pressure sales team were truly friendly but also very good at giving you a high rate of info, and no time to think things out. We were convinced by our Krystal sales person and his supervisor, that the financial burden of a time share could be alleviated, if we bought into the shares as an investment opportunity. We were also told that the ESKAPE program offered thousands of hotels offered through all the major hotel chains and resorts and provided a week stay from $199-$399 per week. This is not what is provided in the least bit. We were told that our weeks would be sold and paid back to us. We have not heard anything from Global Travel. We were completely scammed. The companies keep changing over the years, on who is offering the program, as I am sure it is due to being a scam and needing to change it up every few years, once enough noise from people who have been scammed.

We have stopped any and all future payments to Krystal and are asking for our monies to be returned, or we will seek legal counsel and contact PROFECO.

Our demands are simple and if we don't receive satisfaction ASAP we will flood the internet and social media with all details of your scam.
Desired outcome: Cancel contract and receive refund of monies already paid.
Krystal International Vacation Club [KIVC]
-
Time share
Dn September 16. 2021, we went to Krystal Cancun Resort for a family vacation. We were aware that we will be doing a
limeshare since we booked the hotel through 3rd party vendor. We began the timeshare with Mariana, sales agent, and
oscar Garcia-Sales Manager on September 17, 2021. We went through the four hours presentation with open minds.
I'hrough the presentation. Oscar and Mariana explained to us that they are presenting a very limited offer where (1) we can
purchase a timeshare for $17.399 and (2) we can put the Krystal Cancun suite on rent for 25 weeks for the next five years
and receive $6, 000 check a vea
that we can use toward our $17.399 payment or personal use with one time activation fee of
B499 which we paid on Octok
Of, 2021 via CC ending in 1395 and 2575 (Receipt Attached). Both also told us that as long
as we book a resort post 90 days, we can stay anywhere in the world for $399 a week in five star or diamond star hotels with
Ihe whole family. We were also explained that if we take this one-time deal, we won't have to pay yearly maintenance fee
since we will be red
our suite out for the next 25 weeks. We ONLY have to pay the maintenance fee if decided not to rent
Ihe 25 weeks and will be staying at the Krystal Cancun Resort in the future. (Signed pages and contract attached)
After they explained to us the details of this timeshare, we explained to both Mariana and Oscar that this is too expensive
and that the only time we do take vacation is to go to India to visit family and friends once or twice a year. We also explained
that this does not seem financially viable to us. Mariana and Oscar then proceeded to show us an app on her phone where
she searched flights to India for just $400 at any time. Mariana even put in future dates in the app to show us the prices for
Air India. When Mariana showed us that app, that is when we became slightly interested since we take a trip to India as a
family of 6. Mariana and Oscar also explained to us that we can even book flights for other family members without any
issues and others can use our timeshare points to book hotels and resorts. Mariana told us that once our membership is
activated after 45 days. we will receive email on how to book hotels and resorts and an information about the app to book
flights. There was no upfront payment taken at the time of signing the contract but instead insisted that we can open up a
:redit card with their partnered company "Barclay Bank" for around $6, 700 that we can pay with 9 months no interest fee and
pay the remaining balance of $11, 399 via our personal CC.
chen we received our membership login user and password to book hotels and resorts we realized that what was explained
to us and what we are given is untrue. The $399 a week stay at any hotels and resorts while that may be true but what we
were not explained was that we cannot go according to the dates of our choosing. We have pre-determined dates chosen
and once we researched on the resorts that they mentioned were not at all five-star hotels. The actual resorts are also
offering the same $399 a week stay on their website. We are also not saving as much money as we thought on the hotels
and resorts booking.Both agents are not getting back to us after our account was activated in 45 days. we put our trust. faith
and our money on this only to be fooled.
Krystal International Vacation Club [KIVC]
-
Have no email address to contact Krystal to transfer my deposit
We have a time share with Krystal. We have paid our dues for this year. We are attempting to have our timeshare deposited into RCI but can find no e mail or contact source. I have attempted several times to email last known address that I have used for past 5 years to have timeshare transferred. However this year emails are not being answered and my account has not yet been transferred. All I want is for someone to give me accurate contact info.
Account Clara Habeeb and Steven D. Habeeb
VCD-10992
please deposit our week to RCI and mail confirmation to [email protected]
Desired outcome: Have someone from Krystal deposit my week and email my confirmtion
Krystal International Vacation Club [KIVC]
-
Krystal International Vacation Club, Unable to even access membership
Me and my wife purchased a membership on July 18, 2021. As of today Oct 11, 2021, we have been unable to access the account at all. All phone numbers given to use lead to being told that we have no account in the system. We have monthly payments coming out and nothing to show for it. I want to be able to access our account or to cancel the contract which we have not been able to use. The contract number is CCE14045.
Desired outcome: Canceled contract or at the minimum access to our account
Krystal International Vacation Club [KIVC]
-
Timeshare services
To whom it may concern,
We María E. & Angélica E. Hernández would like to cancel Agreement #CCE13950 because after coming home & reviewing the contract, it was more expensive then what we were told. At this time we don't have enough money to cover this . We really appreciate your consideration on the matter & please cancel our contract . Thank you very much!

Maria E. Hernandez & Angélica E. Hernandez
Desired outcome: Cancelation of Agreement #CCE13950
This review was chosen algorithmically as the most valued customer feedback.
To: Krystal International Vacation Club (Cancun, Mexico) From: Ronald and Nancy Bastien 28 Royal Estate Dr Pontypool, ON, Canada L0A-1K0 289-404-6426 Krystal: I would like to start with the positive. The resort is average, staff is friendly, the beach is like something off a post card and the food is above average. Really was a good vacation if it wasn't...
Read full review of Krystal International Vacation Club [KIVC]
This review was chosen algorithmically as the most valued customer feedback.
We've been scammed by Krystal Internal Vacation Club in Cancun. My husband and I went on our honey moon in Cancun in 2013 and was extremely unfortunate to have come across the people of the Krystal Hotel. We fell for the whole "free breakfast if you listen to our presentation" trick. Originally we had thought it was a group presentation deal, but when we...
Read full review of Krystal International Vacation Club [KIVC]
Krystal International Vacation Club [KIVC]
-
timeshare scam
my husband and I were on our first vacation to mexico feb 2013, we were approached at the super market down the street by a man who called himself hector the protector, told we could get a free whale watching tour for listening to a hour presentation at krystal. we were sent off to the office in back with a salesman named Jim Luhrs (an American) he plied us with drinks and put the high pressure sales to us after hours of saying no to the timeshares, he came up with we would not have to even stay there and with the help of a company named van com(we found out a bogus company) we would eventually be able to pay off the timeshares and make some money so it was a good investment. we still said no but this man was very persistent, and eventually we agreed and signed.we were to receive our first monies in nov 2013, last month (july) I got a bad feeling and decided to check on things, that's when we found out van com was no longer going. so we contacted krystal, we told them about the lies their salesman told us and asked to have our contract canceled considering the unethical and fraudulent circumstances it was signed. of course they refused . we are now disputing it with our credit card and we are writing a letter to profeco. needless to say I am having a breakdown over this. they should be sued for not only financial damages but emotional as well. someone suggested a class action suit, I'd be up for it. this winter we were going to go back to mexico, but have such bitterness against the whole place we are going to cuba instead. If all this fails we will pay off the mastercard, chop it and let the chips fall were they may. any helpful advice would be welcome.
Krystal International Vacation Club [KIVC]
-
Fraudulent sales practices
I and my husband, on July, 05, 2010 had been trapped of fraudulent Krystal International Vacation Club.
When we and our son got thru customers in Cancun, we were surrounded by many people who wants to drive us to our resort. We agree go with one of driver who works for Krystal Resort. He make us to come for 75 minutes presentation, but extended to over 3 hours. Mr Rafael Spiting introduced himself as one of partners of Krystal Resort.
He was very charming and smooth, fast talking and full of knowledge how to make money of rental.
We expressed to Rafael Spiting that we were not interested in purchasing into the Club Vacation because we have already Horizon of Marriott Timeshare and we can't have second. After continuous decline, he wrote on Rental Application Form that would make for 3 years rental $26, 600 even end of 2010 would make $10, 000 and will buy my Horizon Timeshare for $18, 000. Mr Rafael repeats many times that rental is GUARANTEED. He gave us "False Contract" as investment with his signature that show for 3 years rental. We believed his Guaranteed Rental Program is true.

When we came back to United State I contact him by e-mail regarding the rental, never got answer. When I e-mail with question about rent to Quality Assurance, Martha Gonzalez answered that the contract that signed out not promised any rental. Basically this contract # CHCC 9233 that we signed and another "contract" was built on lies, and it was presented to us as NOT Time Share but was presented exclusively as a property investment with high profit returns.
After 3 hours lies by Mr Rafael Spiting he made us tried and stupid and he succeeded because we signed the contract that didn't have any promise that he spoke about it to us.
As a consumer we have right to receive sufficient and truthful information about the product acquired
(articles 32, 33 & 34 of the Federal Consumer Protection Law of Mexico). The Krystal Club purposely
Misrepresented their product.

Finally, we decided to talk about Krystal International Vacation Club sales tactics are intentional, unethical, fraudulent, deceitfully and misleading, this type of action is illegal every where as possible.
We are still seeking to be our funds reversed to my credit card and the whole contract #CHCC-9233 totaling amount #10.205 be is cancelled and voided.
The complaint has been investigated and resolved to the customer's satisfaction.
Krystal International Vacation Club [KIVC]
-
Fraudulent Designer Purses
We stayed at the Krystal International Vacation Club last week at the Puerto Vallarta resort, and had an OK experience at the resort. We spend much of our time at the beach in front of the resort, mostly because we didn't understand the bus system enough to venture far from the hotel.
I was approached by someone selling designer purses while I was sunbathing at the Krystal beach, he had a lot of nice bags. I purchased one of his Gucci bags for $100 USD - a good deal I thought.
When I left the country, my bag started to fall apart at the seams. I took the bag to a Gucci store and the lady said it was fake! Krystal should take better care of their guests, and not allow beach vendors to sell fake items on their beach.
We were scammed by someone we thought that the KIVC people had screened. I don't think its right that they let people buy fake goods right under the resort.
Resolved
The complaint has been investigated and resolved to the customer's satisfaction.
Krystal International Vacation Club [KIVC]
-
Timeshare Scam
While on vacation in Cancun, I decided to listen to a sales presentation by the Krystal International Vacation Club at the NH Krystal Resort. The company appeared to be legitimate and even had former Dallas Cowboy great Rafael Septien as one of their salesmen.

Nothing interested me until I was ready to leave and the final salesman (possibly the sales manager) made me an offer I couldn't refuse. For $4, 900.00 I could get 10 weeks at the NH Krystal Resort over the next 10 years (1 week per year) as well as membership into their vacation club where you got the first 2 years free and could remain a member as long as you paid the annual dues. Here they guaranteed a weeks stay at resorts all over the world for no more than $399 a week. This didn't interest me until he told me I could sell my 10 weeks back to Krystal in blocks of 5 weeks over a 2 year period for $3, 500 a year! WOW…what a no brainer in my mind! I could 'invest' $4, 900 today, have $7, 000 in 2 years and still have access to the $399 or less a week package!
When I questioned how they could do this and why, the salesman gave me a reasonable explanation. I even asked him what he would do (use the 10 weeks or sell them back to Krystal) and he said selling them back was the best deal. They had me!

Since selling my weeks back to Krystal was optional, I didn't really expect to see anything in the sales contract. Ray Rubio, the Quality Assurance Manager, also explained how I could sell the weeks myself. That however wasn't in my plan.

Reality hit me a few weeks later when Krystal gave me a 'welcome' call and didn't ask about buying back my weeks. I contacted both Ray Rubio and the Quality Assurance department about buying back my weeks and both gave similar responses of "Krystal International does not handle the rental or resale of your weeks…. " which doesn't answer my question. They never denied that the salesman told me that Krystal would buy back my weeks, they just ignore the question!

I fought the charge with my credit card company but lost since nothing in the contract addresses Krystal buying back my 10 weeks and my 5 day cancellation period was long past. Since I lost that private battle, I have decided to go public and warn others of this scam!

BEWARE! DO NOT FALL FOR THIS SCAM WITH KRYSTAL! DO NOT BELIEVE WHAT THE SALESMEN SAY UNLESS IT IS TYPED IN THE CONTRACT! IF IT IS NOT TYPED IN THE CONTRACT, KRYSTAL WILL NOT HONOR WHAT WAS TOLD TO YOU DURING THE SALES PRESENTATION!
The complaint has been investigated and resolved to the customer's satisfaction.
Krystal International Vacation Club [KIVC]
-
Krystal Do Not Buy
This is Erika Andrejka claming for all the depression and many sleepless night, hearting us and giving many arguments, anger, and pain between my husband and I. Not having our money what we saved over many-many years with very hard work.

On July 2008 our family went to visit Cancun Mexico. Soon we arrived at the airport we got approached by people working for NH Krystal Vacation Resort pleasing us to go to the resort for a special presentation takes about 90min. They offered us free transportation back to the airport, what is never happened, free breakfast, and some free tours. We take the offer.

On July 15th 2008 we went to the presentation, we got our free breakfast, then we were then led to the second floor. We sat down with Steve Levi sales manager. He ask us if we have timeshare. We told him yes we have, and we are not interested to buy another one.

Mr. Levy told us this is NOT A TIME SHARE, what they offered us was a very good investment deal and a free membership to a company called ICE and to the New Krystal Vacation Resort what they building next door. They showed us a halfway finished building, what is suppose to be the NEW NH KRYSTAL.

Mr. Levy explained to us, this investment will give us a nice rate of return within 5 years. We can make a lot of money out of this, because is close to Downtown, to all the night club's and to the Convention Center. He told us is very easy to rent it out, for almost $1700 a week. Also they gave us a bonus coupon from 2009-2033. But they make us promise the first two year we are not going to use it at NH Krystal.

Mr. Levy told us around Jan 2009 we will be receiving the 1st check around January 2009 and the money will keep coming for the next 5 years. He told us the retune will be around $720000.00, but can go much higher the amount. Mr. Levy said they do not going to cut a check larger than 10, 000 because of tax reason. We do not have to do anything because they will take care of the rentals for us.

Mr. Levy called Don Mayor from Vacation Strategies who lives in Orlando Florida, to talk to us because he will be taking care of the rentals. He want to hear us verbally and give promise that we will not be using or renting this investment, at least two years.

It was to good to be true how much money we can make from this investment, Now I know and see that many people was mislead at the same time and others before me.

Erika Andrejka.
Resolved
The complaint has been investigated and resolved to the customer's satisfaction.
The complaint has been investigated and resolved to the customer's satisfaction.
Krystal International Vacation Club [KIVC]
-
Resale/Weeks
In 2004 my wife and I purchased a twenty five year commitment with the KIVC - Cancun. We were sold on the ease of renting the weeks that we were not going to use. After returning to the states we contacted one of the resellers that was provided to us by the Krystal sales reps. Needless to say we paid a fee for their so called sevices, but to this day we have never been able to resell one week. This is a bad idea for anyone that thought they could resell a couple of weeks and use some of the other weeks. If you are not planning on using the weeks stay away. This place is not a hotel, but a boiler room for timeshare scams. I know that I may be hurting the value of the remaining time I have left with them, but if it saves one family the heart ache that my family and I have gone through, then so be it. Twenty years to go and still feeling the sting of the purchase. STAY AWAY!
Resolved
The complaint has been investigated and resolved to the customer's satisfaction.
The complaint has been investigated and resolved to the customer's satisfaction.
This review was chosen algorithmically as the most valued customer feedback.
While in Cancun we were invited to a 90 minunte timeshare speech. The salesman tour us that if we bought, he would help us renting the week because NH Krystal is very close to the convention center. He assured us there were lots of people looking to rent weeks at Krystal because of the proximity to this place. Dumb enough, we believe him. Six months after...
Read full review of Krystal International Vacation Club [KIVC]
This review was chosen algorithmically as the most valued customer feedback.
Dear NH Krystal International Vacation Club: I am writing to you to file my dispute against NH Krystal International Vacation Club located in Cancun, Mexico. My husband and I arrived in Cancun, MX on July 2, 2008 for our honeymoon. We were approached by employees of the Krystal Hotel at the airport to attend their 90 minute presentation and in return we...
Read full review of Krystal International Vacation Club [KIVC]
We are here to help
16 years' experience in successful complaint resolution
Each complaint is handled individually by highly qualified experts
Honest and unbiased reviews
Last but not least, all our services are absolutely free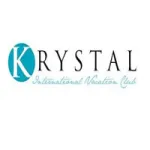 Krystal International Vacation Club [KIVC] contacts