Lifestyle Holidays Vacation Club [LHVC] complaints
57
Lifestyle Holidays Vacation Club [LHVC]
-
Club membership refund
On June 3, 2021, we purchased a club membership with Lifestyle Luxury Vacation Club (LLVC) which we later found that the company name was Lifestyle Holiday Vacation Club. Before we signed the agreement, we asked what would happen if we later did not want the membership and we were told that we could just sell it back for a full refund.

On May 19, 2022, we sent an email to two of the four VIP managers stating that we want to sell our membership back and get our refund as initially told we would be able to do. No response received.

On May 21, 2022, we sent a similar email to all four of the VIP managers letting them know that we want to sell our membership back for a refund as initially noted and stated on the agreement we signed. Have not received a response nor an acknowledgement. On this same day, I submitted an inquiry/complaint on the current website - https://lifestyleluxuryvacationclub.com/, requesting for assistance in obtaining a refund for our membership fees.
Lifestyle Holidays Vacation Club [LHVC]
-
Life style holiday vacation club SCAM!!
My complaint is regarding Lifestyle vacation club and it's third party lender Trinity resort services. My family and I went on a vacation to Dominican Republic. At the resort where we stayed (viva wyndam tangerine) there was a guy there that approached us and invited us to the near by resort life style hotel for an afternoon of lunch and a chance to see their property so we can possible book our next vacation there after doing a comparison. We got there and was offered drinks right away and thrown over to a sales guy who took us on a tour and kept asking if we wanted more drinks, he then sat us down and started to fire away a sales pitch and tried to get us to purchase a membership that he swore was not a timeshare, my husband and i was hesitant and kept insisting and at times sounded downright demanding, during the meeting i got this awful headache and started feeling woozy, he kept us there for 4hrs and before i knew it i was purchasing a membership worth $11,000, halfway through looking at the agreement i started feeling like this was wrong and i should back out so i started asking additional questions to the lady who brought the paperwork told me to hold on then proceed to bring the same sales guy back to convince me again, i had such a headache and started to feel cold so i ended up signing the papers because we had no way to get back to the hotel unless they dropped us back because they had picked us up. I thought i better sign this so they can take me back to my hotel. Needless to say when i got back from my vacation and sobered up i realized the magnitude of what transpired and felt sick to my stomach. I emailed lifestyle hotel asking to cancel my membership they said no that the 4 days had pass and if they did they would minus 4,000 for admin fees, and contract fee. I called my m/c company and that's when i found out that the charge on my card was from trinity resort and i have 14 days to cancel, i have called and email trinity resort services and no reply to this day.

Vacationers beware of these sales people on the resorts that innocently invite you to come to their resort for a day, its to intoxicate you and swindle you out of your hard earned money
Desired outcome: I want my money back and my contract dissolved
Lifestyle Holidays Vacation Club [LHVC]
-
Lifestyle Vacation Club Scam
I went on holiday at Lifestyle Vacation Club in Puerto Plata in December of 2015. While on vacation on Dec. 22, 2015, we were approached and offered a tour of the facility and surrounding area. When we declined they started putting the pressure on and asked for 5 mins of our time to talk about how great the tour is and the tour options off the resort. During those 5 mins they offered us a beverage. I accepted a Jim Beam and soda. This was my first drink that day. After consuming half the beverage, we reluctantly agreed. When we were headed to the golf cart, they urged me to take my beverage with me and enjoy it on the resort tour so I did. By the time we got to an offsite luxurious yacht club location (red flag, we were the only ones there), they broke out the contract. By this point they brought me a 2nd Jim Beam and soda as they talked through more of the promises of a VIP membership. The villas, the private chefs, the opportunity to rent out and make money back, no black out weeks, the VIP limos to and from airports, VIP bottle service, etc... Half way through my 2nd drink I blacked out. While blacked out from their spiked drinks, they coaxed me into handing over my credit card which they ran for $11,000 USD. I have the document that says, "I Authorize to deduct from my credit card in favor of CMS- Lifestyle Holidays Escrow Agency Inc" and it is blank, it was never signed or authorized by me. I tried the next day to cancel with no success and again when I got back to the States by calling a company representative with no success. I would like a refund for the full amount paid.
Desired outcome: Please refund my money for the full $11,000 USD.
This review was chosen algorithmically as the most valued customer feedback.
I was lured to their property in cofresi puerto plata on 01/02/2022 by one of their agents at the resort where I was staying, under the promise of a day pass in a sister property, but when I got there I was greeted by a salesman who started giving me spiked drinks and give me a 5 hour sales pitch while taking me around the property. I told them several...
Read full review of Lifestyle Holidays Vacation Club [LHVC]
Lifestyle Holidays Vacation Club [LHVC]
-
unauthorized credit card charge
Do not trust lifestyle vataction club they are very misleading and to do act in your best interest but decieve you. Once they get your credit card they will continue to charge your card even after you have cancelled there membership. Then when you call them to ask them to correct it they try their same hard pussure 2/3 hours of sell tactics on you and still put you off on your refund. So just so they know i am in the business and will fight to the end and let everyone that has any interest in the company to inform them of their pressure tactics and false claims and fake niceness to you "its valentines day give this to your wife" and so much more of this fake bs. Please heed my words nothing is free whene they said that they are giving you free vacation. It is points that add up to pennies that you can't even fill up your gas tank. Hope this helps the next person who is questioning what to do. Thanks
Lifestyle Holidays Vacation Club [LHVC]
-
Fraud
I purchased a time share considered to be GOLD member. The last time I visited the said they "changed" my GOLD membership to "restricted gold" which they clearly can not do without our signatures (according to our contract #17) so we were not able to use our membership as planned. They also did not pick us up at the airport with a LIMO as our agreement states and their "all inclusive" was not all inclusive - it was limited. We had issues with our Villa having no water at critical times when showers were needed first thing in the morning and had to wait for a water truck to deliver at least once or twice a day. And, they have nerve now to add other fees to members staying when you can't even get what you paid for. You can vacation here for much less simply by buying an all inclusive deal on line. Forget these people. They have no regard for you.
Desired outcome: Buy back my time share
Lifestyle Holidays Vacation Club [LHVC]
-
Fui estafada en lisfestyle
Soy otra más que callo en las mentira de la vendedora Jackelin Castillo que con mentiras y alcohol me hicieron firmar un chairman circle tengo 80000 dólares perdido quienes están dispuesto a demandar.
El servicio es pésimo te cobran cosa que ni sabia que existían
No te dejan cancelar fui a el otro día y debía pagar una multa de 30000 si no está feliz con lisfestyle escribe a [email protected]
Lifestyle Holidays Vacation Club [LHVC]
-
Vacation club/timeshare
Lifestyle promised to purchase our existing vacation club timeshare in exchange for their vacation club timeshare in August 2021. It turns out they have not and do not buy timeshares. They simply put people in contact with a third party who also does not buy timeshares. The third party may or may not return phone calls and puts people in contact with a fourth party who may or may not buy timeshares. Sadly this was fraud, misrepresentation and a lie. They took our money by sleight-of-hand. We work hard and are so disappointed to have been cheated. We would be very happy for Lifestyle to return our money. Thank you so much.
Desired outcome: Return our money.
Lifestyle Holidays Vacation Club [LHVC]
-
Misleading contact
Dissatisfied with the services that I'm told I have the best contract 80 000 later I'm experiencing the same issues and told that misrepresented by sales person isn't their problem however I'm not satisfied and I spend to much money in this company to not be satisfied with services unless I upgrade again every vacation I had to upgrade and spend thousands to enjoy my vacation its not fare they won't even consider my situation of being under duress. When bringing 18 people or more with my vacation now I'm being told my contact isn't in effect until I pay more money 20 000 more
Desired outcome: Amendment to honor my investment
Lifestyle Holidays Vacation Club [LHVC]
-
Indenty Theft
Nadia Dwyer,
#01-01-47092
Became a member on August 10th, 2021. I used two personal cards and was given credit through RCI Barclays and Worldwide vacation and travel Community bank. From August 17th to present August 29th 20221. The cards associated with my membership purchase have all been compromised.
Request for PIN # CHANGES, PURCHASES etc.
Today I called the resort and spoke with Samuel, I told him I have been dealing with Liliana and Ramon, he asked why I needed to speak with them I told him it was an emergency regarding identity theft, next thin I know I was transferred to Samuel from Accounting. After I explained the situation to him, he asked me " what did I want him to do". that I should call the bank and credit card company . I told him I need a manager or supervisor, and was told its Sunday there are no supervisor here.
I have had only exceptional interactions with all staff members at Lifestyle until today 08/29/21. I need someone too reach out to me, I cannot recommend friends and family to purchase if they are to fall victim to identify theft. Someone who had/has access to my information at time of purchase has comprised my personal information and the cards associated with this sale. Its quite disheartening that Samuel in accounting behaved as if this matter is trivial and unimportant. My life and credit are in shambles do to this reckless behavior.
Thank you
Nadia Dwyer
Lifestyle Holidays Vacation Club [LHVC]
-
lifestyles
Promised a grand villa, given a falling apart with backed up toilets' crown villa, filled with bugs, daughter woke up the first morning with over 50 bug bites! three golf carts to get one that worked only to have that stolen, now to get what was promised in a cc contract after 4 upgrades I have to upgrade again!NOT They lie, cheat and steal. Contract reads unlimited beverages and acholic beverages for the villa, NOT one bottle per person per day is now all that is allowed, contract states fridge restocked daily with beer water and soda, NOT two beers per day per person. Reservations for dinner each night as stated in contract, NOPE, sorry only 3 per week. Somona promised as an option, closed, punta cana in the contract, closed, Mexico 5 resorts, not anymore. The contract isn't worth the paper it is written on, and we are out of 60k!
Desired outcome: Money back
This review was chosen algorithmically as the most valued customer feedback.
Hello I have just returned from my all inclusive stay at confresi palm beach and spa in the Dominican Republic and I must say that I was very disappointed in the package along with the service provided by the lifestyle vacations staff and the resort itself. The issue began upon checkin. We arrived at 1330 and was told that we could not check in until 1500;...
Read full review of Lifestyle Holidays Vacation Club [LHVC]
Lifestyle Holidays Vacation Club [LHVC]
-
Life Styles Vacation Club
The Company makes many promises, all made personally by salesmen, particularly targeting those already vacationing at the Company's resorts in the Dominican Republic. The Company promises ready and simple access to its timeshares, located in both the United States and abroad. In essence, it promises availability. This is the most fundamental part of the Company's business. But, rather than the simple access to timeshares when its customers desire them, Class Members regularly find that rooms are unavailable, or are forced to pay substantially more for them than promised in the initial contract.
Lifestyle Holidays Vacation Club [LHVC]
-
Tried to cancel my membership which I brought
In 2007 I was persuaded to buy a 2 bedroom (quite a lot of alcohol by this time) in my contract I had 12 months to cancel, when I tried I was told it would have to be resold first, so I carried on paying the instalment cost, but had to stop because my bank details changed and my computer broke so could not give new details. I never actually used the it but have recently received an email from them asking for the rest of the payment (just under £2000) any advise?
Regards
Shelley Abery
Desired outcome: Money back if possible
Lifestyle Holidays Vacation Club [LHVC]
-
Contract
I signed a contract with lhvc in dubai for 10500 usd they pushed me to sign so that I don't miss the offer they gave me, as if I miss it the cost will be 23000 usd so they rushed me to sign the contract and pay 580 usd and the rest in 30 apr 2021 after that I read about it and I found that it is a scam now I have 2 days to cancel the contract I should pay 1950 usd to cancel the contract, I don't have any credit card or mastercard or anything I just signed a contract and they have a copy of my passport my mobile no and email should I pay the 1950 usd or not?
Will they ban me from entering uae for not paying? Can they sew me for not paying?
This review was chosen algorithmically as the most valued customer feedback.
My husband and I were swindled by this dishonest company based out of the Dominican Republic for 31, 000 USD. The salesman promised we'd make our money back I two to three months top. We were promised we'd receive a phone call the Wednesday following our arrival back into the states and a website would be set up for us and all we had to do was simply...
Read full review of Lifestyle Holidays Vacation Club [LHVC]
This review was chosen algorithmically as the most valued customer feedback.
I am just finishing up a 7 day stay at lifestyles puerta plata. The problems started as soon as we got to the resort. Mine along with two other families 13 people total had booked 3-two bedroom suites. We all ended up in our own one bedroom suites. We were offered no compensation for getting the wrong rooms. We were finally moved when our kitchen ceiling...
Read full review of Lifestyle Holidays Vacation Club [LHVC]
This review was chosen algorithmically as the most valued customer feedback.
Our resort ID is 6712. Our lifestyle # is 1160 Our date of deposit was 11/12/2019 RCI wants us to file a complaint with you and if we received no response from you, they will action against you. We spoke to, from Lifestyles, Jessica, Brianna, and Daniel Cabrera (that was going to check with your fiancé dept.) Terrible, terrible, service!!! We can be reached @352-502-2445 or [email protected]
Read full review of Lifestyle Holidays Vacation Club [LHVC]
This review was chosen algorithmically as the most valued customer feedback.
My boyfriend and I bought into the 3-4 bedroom villa in Oct. 2018. We went to the Punta Canta resort in 2019 expecting the promised VIP status. We got anything but VIP service. Expecting to be in a villa, we were put into a 1 bedroom mediocre suite that was no where's near VIP. Our room was on the 2nd floor, facing the back side of the resort overlooking an...
Read full review of Lifestyle Holidays Vacation Club [LHVC]
This review was chosen algorithmically as the most valued customer feedback.
The people in this resort will offer you the world for a supposed ownership of property at the resort. This means that they offer you 100% access to all the resorts amenities and they guarantee space available with out blocking the dates for renting the apartments. What they don't tell you is that you must purchase a meal plan that costs almost double of...
Read full review of Lifestyle Holidays Vacation Club [LHVC]
We are here to help
16 years' experience in successful complaint resolution
Each complaint is handled individually by highly qualified experts
Honest and unbiased reviews
Last but not least, all our services are absolutely free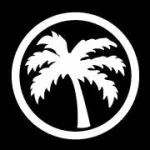 Lifestyle Holidays Vacation Club [LHVC] contacts