Newest Just Dial reviews & complaints
Service as well as ecs complaint
Dear managment,

I would like to bring notice regarding the issues iam facing from the justdial team.

I have the account in justdial with name of glamour professional beauty parlor. As on date just I got the 4 (2 leads myself checked out of 4) leads from the last 2 months., no one responding properly from the jaipur team I think one of the worst team you have placed at jaipur,

Iam going the end the contract with the justdial, I don't want to continue anymore eve single day,

So that iam requesting you please close the ecs
deactivated EMI service due to bigness close
JUST DIAL DETAILS

Date : 31-07-2023

Billing Parent ID : PX265.X265.[protected].Q6J1

CIN NO : L74140MH1993PLC150054

Billing Name : DIMARI GIFTS TOYS & BEAUTY SALON

Contact Person : Mrs MOUMITA MONDAL

Bill Address : GF / B10 SUNDARVAN COMPLEX , GORWA , VADODARA -390016

CONTACT NO - [protected]

Due to personal problem I want to close my bigness .

Please Cancel EMI option as soon as possible .
Desired outcome: Due to personal problem I want to close my bigness .Please Cancel EMI option as soon as possible .
ECS mandate stop
Sir, From the last of the may:23 I have send a mail to kolkata office and and i declared that due to my physical and family problem I have shutdown my business. So pl stop my ecs mandate. But till now ecs hites in my account and return charged is deducted. In the mean time Soumoya chatteejee of ecs dept. Contact with me and tell me that your ecs mandate is stoped on 12/08/2023, but again ecs hit in month of sep. That means he will froud with me. Pl look after the matter carefully.

Binoy kumar singh

M-[protected]
Desired outcome: Froud to not stop my ecs mandate.
Is Just Dial legit?
Just Dial earns 94% level of Trustworthiness
SAFETY NOTICE: ComplaintsBoard has analyzed Just Dial and determined that it has perfect credibility and is completely trustworthy, with a legitimacy rating of 94%.
We found clear and detailed contact information for Just Dial. The company provides a physical address, phone number, and 2 emails, as well as 5 social media accounts. This demonstrates a commitment to customer service and transparency, which is a positive sign for building trust with customers.
Just Dial has registered the domain name for justdial.com for more than one year, which may indicate stability and longevity.
Justdial.com has a valid SSL certificate, which indicates that the website is secure and trustworthy. Look for the padlock icon in the browser and the "https" prefix in the URL to confirm that the website is using SSL.
Our scan shows Just Dial website is free from malware and phishing activities, which are types of online threats that can include viruses, worms, Trojan horses, ransomware, and other malicious code, as social engineering tactics used to trick users into sharing their personal information.
Justdial.com you are considering visiting, which is associated with Just Dial, is very old. Longevity often suggests that a website has consistently provided valuable content, products, or services over the years and has maintained a stable user base and a sustained online presence. This could be an indication of a very positive reputation.
Just Dial website is deemed to be popular and indicating that it receives a high volume of traffic. It is important to be cautious when using a highly trafficked website, as it may be a target for cybercriminals looking to exploit vulnerabilities or steal personal information.
However ComplaintsBoard has detected that:
Despite a high level of trust, our investigation found issues with Just Dial's service, including poor customer service, lack of accountability, and responsibility to resolve complaints. Customers may face long wait times for responses, receive generic or unhelpful answers or no response at all. Only 25% of 0 complaints were resolved.
There was some difficulty in evaluating or examining the information or data present on the justdial.com. This could be due to technical issues, limited access, or website may be temporarily down for maintenance or experiencing technical difficulties.
Just Dial protects their ownership data, a common and legal practice. However, from our perspective, this lack of transparency can impede trust and accountability, which are essential for establishing a credible and respected business entity.
We conducted a search on social media and found several negative reviews related to Just Dial. These reviews may indicate issues with the company's products, services, or customer support. It is important to thoroughly research the company and its offerings before making any purchases to avoid any potential risks.
Our Verdict: Just Dial is highly recommended company, but beware of poor customer service. Their 25% Resolve Complaints rating is a cause for concern. We advise using their services securely and reviewing complaints beforehand.
This review was chosen algorithmically as the most valued customer feedback.
Dear Customer Support Team I hope this email finds you well. I am writing to express my deep concern and disappointment regarding the ongoing issue with my contract deactivation request and the continuous unauthorized deductions from my bank account. Despite numerous attempts to resolve this matter, I have not seen any progress or satisfactory response...
Read full review of Just Dial
This review was chosen algorithmically as the most valued customer feedback.
I am writing to bring to your attention a serious matter involving Mr. Nishant, a sales executive at Just Dial in Ahmedabad. My name is Jatin Sadhu, Founder-Director of GURU - The Arts Hub, an International Cultural Organization based in Ahmedabad, Gujarat. My Contact Number is: [protected]. I feel compelled to file a formal complaint against Mr. Nishant due...
Read full review of Just Dial
Cheating false commitment and wrong package booked
Dear sir

This mail is regarding the fraudulent sale done by your just dial executive ms. Anandhi in chennai, my company name is ss homoeopathy and holistic health centre cosmos clinic my annual package of leads got over last month and ms. Anandhi called me to renew the package, I asked if it was the same package and I will get leads as how I used to get previously, but after my package expiry date may 11 I dint get any leads, I called the customer care number and they said this I s banner package and I will not get any leads like earlier in this on daily basis, then I tried reaching ms anandhi number she never answered my call. I want my money refunded or change my package to the old same lead based one. I cant understand how such areputed company like just dial have such frauds who do false selling and cheat people

L need justice and my money has to be refunded immediately

Thanks and regards

Dr subashini. K

[protected]
Desired outcome: i need my money to be refunded
Extra ECS credit, Account deactivated
I started services in Oct 2022 and three ECS payments were deducted wrongly in Sep and Oct 2022. It was not adjusted despite of repettive requests.

I called customer care on 27th Feb and was told ECS team will respond. Also wrote and email butgot no respone/resolution.

Please get extra ECS deduction adjusted and reactivate my account. Also additional ECS penalties should be revoked.

Thanks

Naresh Grover

Juris Academy [protected]
Shreya Engineering- IRC Village - Just dial verified service provider
The person simanchala Choudhary has contacted me through Phone and told got my enquires for the Shed work for the factory simply duped 10 lakh the advance job work money which is paid through Cheque and bank transfer. we have all the necessary documents, after repeated messages to just dial. They never responded. And still, this person is active with the same fake profile. As just dial is helping this kind of fraudster. simply not acceptable.
This is a serial offender. and This fraud is done from February 2022. Just dial You support this kind of fraudulent activity and your no response means you support this kind of fraud on your platform. The business address is wrong. The person got all reviews from the same person. What kind of verification you have done? We will be registering a fraud complain against you and your verified Service provider,
Just Dial ECS Scam
Hi All,

I am Manish Mehta and I registered my business on just dial in 27 July 2022 in Jaipur. As per the executive that visited me (Ramjan Khan), I can avail the facility (get leads) for 3 month on payment of 7080/- (2-month advance payment included + 1-month charges) .I took the risk as I was starting my business. The amount got deducted from my account in July 2022 end. I started getting leads.

On 10 August 2022, a deduction of 2360/- happened in my bank account again. I called just dial customer care and Mr. Ramjan khana and they said it is ECS payment and that I will be charged this amount every month for a year. I informed that I was not told about this at the time of registration and would like to stop this ECS service, to which they denied and said that it will continue for 1 year as per the contract I signed.

Now till 10 September just dial deduct total 11800 Inr. for almost one month service and as i said i just wanted it for 3 months only.

I went to my bank to stop the ECS service but as per bank it is an agreement between two parties and they can't stop it.

The worst part is, the just dial executive said me that amount will deduct from 7080/- that I was paid just dial and if I want then I can stop the services by intimating just dial one month before.

I talked to few people regarding this and in bank as well. Everyone said that they have heard of similar ECS cases from just dial. Some have already been victim of this. One person was getting these ECS charges deducted even after their business stopped. The just dial customer care ignored this as well.

I would request you all who got the similar issue in past or if any of your friends/relatives got the similar issue, to please sign this petition and help stop this ECS service provided by Just Dial. I have already become a victim of this. It should not happen with others.

Only option I get I got is consumer court so before that I have to mail you otherwise it's my right to reach out there.

I'm attaching my 3 ECS phots also.

Looking forward to your support.

Thanks
Desired outcome: Please Provide my Submitted Advance Payment and STOP ECS as soon as possible. otherwise Only option I get I got is consumer court so before that I have to mail you otherwise it's my right to reach out there.
money taken service not given
Hi team,

My name is Anu Chhabra and i am the owner of Anu caterers.

We have been fooled by many of your agents.

To promote our business we opted for promotional service where we paid some amount to the agent to start our business promotion.

We were in touch of two agents from your company.

1. Azam aziz- BDE
2. Deepali Pandey- his manager

They took a cheque of rs28800 from us and here is the receipt number- HR0120RC10149204 on 24th January 2020 which cleared on 28th January.

Since then there is no communication with them, the promotional service has also Not active from their end. Their behaviour towards us is highly unprofessional and disappointing.

They do not pick up our calls from number [protected] and [protected]. And if we call from any other number they disconnect the call everytime.

I request you to take an action against the same and please return our money as we do not to take this relationship forward.

Thank you
Anu Chhabra
contact details of a driving school posted in jd
Dear JD Customer support/ complaints Team

Myself Anruadha an IT professional from Hyderabad. There is a driving school namely 'Sai Motor Driving school- in kphb, Hyderabad' region that I got form Just Dial only (PFA proof of this). I joined this school to learn Car Driving on 7th Nov 2019.These guys came for 4 classes, took money of 5000 INR from me (as they said an urgency telling they would book slot for my LLR in 3 days, so this would incur money). So I paid them this amount. That's it. Since then, these ppl are non -reachable or they keep their phones Switched off.I'am facing so much agony since the past 2 days(as i paid them amount on 12th Nov) and its getting too much now.These ppl are pure cheaters and company is fraud as they cheated me.

I'am attaching the receipt they gave me for the payment done. Can someone take strict action against these fraud ppl and also get my money back?

Sincere Regards
Anruadha .S
poor service of "justdial limited"
Because of poor service, in the month of March-2019 we had requested "Justdial" to stop deduction of ECS with immediate effect i.e.April-2019. Justdial declined stating, 03 months prior notice required as per their agreement. In fact a copy of the agreement was never shown to us. Assuming 03 months prior notice requirements, we requested ECS to be stopped effective June-2019. Justdial again declined and insists ECS have to be paid upto July-2019. This demand is illegal. ECS has to be stopped effective June-2019.
fraud with customer
Just dial is a totally fraud company. Two marketing agents had came to my office and they take Rs. 1499 for listing in just dial. They told us if you will be interested in our service then you may continue otherwise not. They had not told us any plan or contract with Just dial. and they have activated the ECS plan, and now they are deducting amount from our account. I contacted to JD team they told us that they will not cancel the contract.
What a great fraud company in just dial, event customer has not accepted/signed any contract with JD and they are deducting amount.

I request all of you don't trust the Just Dial company, there are a lots of customer's complaints regarding in issue and all the customers are cheated by fraud company just dial.
This the complaint for wrong commitment
hi this samad from suraksha enterprisses located in hayathnagar near govt hospital i have a member of justdial for bussiness devolpment one of the executive came to my shop and taken checks for wrong commitment and with drawing amount and monthly withdrawing amount of rupees 5000 sir pls kindly see the matter otherwise iwill take leggal action agaist just dial co so pls give response to us my name is samad phone no [protected]
Complaint review just dial or fraud dial - india's no. 1 fraud search engine!!!
Just dial complaint reciew Just Dial or Fraud Dial - India's No. 1 Fraud search Engine!

I have registered my business with justdial and in intial first month received good response and later on they have been just charging me thrugh ecs deductions and i dont have a single business lead from them since past 6 months and i have beared an heavy loss due to it and they make investors fools and they sell the same product to 10 different people
many more time i receive call from justdial number the want to sell me your product. and many time customer ask for service center number or service address.

i think registering on justdial is my big mistake in my life.
sgee travel consultancy
No.1 Fraud consultancy SGEE tours n travels.. which wasted my 4 mnths and money..Suresh, kumar, kannan these fellows cheated me badly..15 k money is also with them..they told me that they will provide job in port of spain and after receiving money they said job is in chile. but after four mnths they show me the fake air tickets and I had fight with them for my money..kumar is always act like innocent and suresh is owner and fraud for this business..please avoid this fraud peoples and contact me I will give full details about these money sucking fellows
Just dial is making only money no care what customer want
Be aware About Just Dial Contract kindly Do not make any contract with just Dial they will not stop your contract even you will face any problem ethier you closed the bussiness infact they will play with words and will say you need to pay us for one year so make distance and kindly do not signup any justdial contract any save your money. kindly follow my upcoming comment on justdial i will give all details there.
Cheating by justdial hyderabad by deducting money from my bank account
I have registered with just dial ltd for lead generation of my web development business in Hyderabad. I paid 3 months in advance and also they took ECS mandate from me to deuct Rs.2300 every month from my bank account. Afterthat, they started sending some leads to my mobile and email. I noticed that the leads sent by them are totally false, irrelevant and fake. none of them are genuine and I realised that I made a mistake. After seeing for 6 months I realised that they are cheating me with wrong leads. I asked them to discontinue my registration and stop the ECS deduction. They continue to deduct my money even after asking for discontinuing. When called their customer care department, they speak some irrelevant things and try to divert your discussion. Finally they say that they will continue to deduct for 9 months because it is there in the agreement. I said when i am not getting any service from you and requested for delisting my business with Justdial, what right do they have to take money from me simply without giving any product or service in return to me. I am now totally convinced that these people are cheaters and liers. My advice to anyone is not to go to them for any reason except you have lots of money to give to these beggars. Please do not trust those people at all and someone from the government may look into the matter and control such fraudulent people. Otherwise, everyone will think that they can also cheat people like justdial.
The complaint has been investigated and resolved to the customer's satisfaction.
Cheating in renewal of services by Just Dial Ltd.
This is regarding the wrong commitment and cheating in renewal of our just dial services.
We received a call from just dial executive named Bhagya shree on 17th November who gave us an offer of 50% discount on renewal of our services which we were not using for last 8 months stating that it's a kind of a scheme being run by just dial and also a limited period offer.
So we renewed the services. Also we were told that that we are getting extra discount on onetime payment. The sales executive who came to us was GIRISH KHULBE. Mobile number: [protected]
Our services was renewed in Rs.8000 when asked in customer care after a week Miss NIDHI JAIN told us it is not the same package and took GIRISH KHULBE on conference call who convinced NIDHI JAIN that it is the same package renewed. And assured us of better response in a couple of days.
We have approached customer care and all the marketing representatives but getting no response. Just dial customer support executives are blaming the Marketing Executive GIRISH KHULBE and Bhagya Shree. Whereas the Marketing Executives are telling that they have given the right plan and customer support executives are lying.
We got a call from Miss PUJA from the management team. Who looked into the matter and accepted that we were miscommunicated and cheated by the marketing representative GIRISH KHULBE just to sell the services. But didn't provide any solutions. When asked about adjustment in the desired package she explained that package can't be adjusted.
All companies have return or exchange policies but Just Dial is not ready to provide a solution for the problem because of their mistakes.
Please provide required solutions for the same.
Resolved
The complaint has been investigated and resolved to the customer's satisfaction.
The complaint has been investigated and resolved to the customer's satisfaction.
Salesman Behaviour
Yesterday when I was go to the Snehanjali Electronic shop salesperson showing obscene behaviour to me. The person was acting in such a way that the shop is his own house and he is stupid owner of that shop .If this going on we are unable to buy any product from snehanjali electronics.

And from my observation I am telling that you to please do not buy anything from Snehanjali Electronics of Malad (West) near to Station shop.
Resolved
The complaint has been investigated and resolved to the customer's satisfaction.
Collect Your Trust Badge
Be recognized for outstanding customer service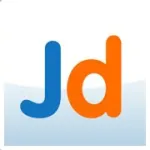 Just Dial

contacts
We are here to help
19 years' experience in successful complaint resolution
Each complaint is handled individually by highly qualified experts
Honest and unbiased reviews
Last but not least, all our services are absolutely free