This review was chosen algorithmically as the most valued customer feedback.
Hi team, My name is Anu Chhabra and i am the owner of Anu caterers. We have been fooled by many of your agents. To promote our business we opted for promotional service where we paid some amount to the agent to start our business promotion. We were in touch of two agents from your company. 1. Azam aziz- BDE 2. Deepali Pandey- his manager They took a...
Read full review
This review was chosen algorithmically as the most valued customer feedback.
Dear JD Customer support/ complaints Team Myself Anruadha an IT professional from Hyderabad. There is a driving school namely 'Sai Motor Driving school- in kphb, Hyderabad' region that I got form Just Dial only (PFA proof of this). I joined this school to learn Car Driving on 7th Nov 2019.These guys came for 4 classes, took money of 5000 INR from me (a...
Read full review
Just Dial
-
poor service of "justdial limited"
Because of poor service, in the month of March-2019 we had requested "Justdial" to stop deduction of ECS with immediate effect i.e.April-2019. Justdial declined stating, 03 months prior notice required as per their agreement. In fact a copy of the agreement was never shown to us. Assuming 03 months prior notice requirements, we requested ECS to be stopped effective June-2019. Justdial again declined and insists ECS have to be paid upto July-2019. This demand is illegal. ECS has to be stopped effective June-2019.
This review was chosen algorithmically as the most valued customer feedback.
Just dial is a totally fraud company. Two marketing agents had came to my office and they take Rs. 1499 for listing in just dial. They told us if you will be interested in our service then you may continue otherwise not. They had not told us any plan or contract with Just dial. and they have activated the ECS plan, and now they are deducting amount from our...
Read full review
Just Dial
-
This the complaint for wrong commitment
hi this samad from suraksha enterprisses located in hayathnagar near govt hospital i have a member of justdial for bussiness devolpment one of the executive came to my shop and taken checks for wrong commitment and with drawing amount and monthly withdrawing amount of rupees 5000 sir pls kindly see the matter otherwise iwill take leggal action agaist just dial co so pls give response to us my name is samad phone no 9059819817
Just Dial
-
Complaint review just dial or fraud dial - india's no. 1 fraud search engine!!!
Just dial complaint reciew Just Dial or Fraud Dial - India's No. 1 Fraud search Engine!

I have registered my business with justdial and in intial first month received good response and later on they have been just charging me thrugh ecs deductions and i dont have a single business lead from them since past 6 months and i have beared an heavy loss due to it and they make investors fools and they sell the same product to 10 different people
many more time i receive call from justdial number the want to sell me your product. and many time customer ask for service center number or service address.

i think registering on justdial is my big mistake in my life.
Just Dial
-
Just dial is making only money no care what customer want
Be aware About Just Dial Contract kindly Do not make any contract with just Dial they will not stop your contract even you will face any problem ethier you closed the bussiness infact they will play with words and will say you need to pay us for one year so make distance and kindly do not signup any justdial contract any save your money. kindly follow my upcoming comment on justdial i will give all details there.
This review was chosen algorithmically as the most valued customer feedback.
I have registered with just dial ltd for lead generation of my web development business in Hyderabad. I paid 3 months in advance and also they took ECS mandate from me to deuct Rs.2300 every month from my bank account. Afterthat, they started sending some leads to my mobile and email. I noticed that the leads sent by them are totally false, irrelevant and...
Read full review
The complaint has been investigated and resolved to the customer's satisfaction.
This review was chosen algorithmically as the most valued customer feedback.
This is regarding the wrong commitment and cheating in renewal of our just dial services. We received a call from just dial executive named Bhagya shree on 17th November who gave us an offer of 50% discount on renewal of our services which we were not using for last 8 months stating that it's a kind of a scheme being run by just dial and also a limited...
Read full review
Just Dial
-
United front against justdial scams…..!
United front against justdial scams…..!

United front against justdial scams…..!
UNITED FRONT AGAINST JUSTDIAL SCAMS… ..! Call now for collective fight against justdial – 0981911163, 09594014632

We are Acube Infotech – midsized company based in mumbai in the field of water solutions.

We were induced in to entering in to a contact no.221255579 for Rs.182000/- with justdial on 16.6.2011 and another contract no22136178 dated 30.07.2011 for Rs.71695.we have incurred huge losses by their act of cheating and criminal breach of contract. We have send over 50 mails to them and legal notices, but no one has responded Find below Extracts of e-mails sent to justdial on various occasions incl one sent on 20/12/2011our issue regarding contract --22125579 we are from acube infotech and have a platinum diamond listing with justdial under contract no --22125579 and invoice no--pxx22.xx22.110606162859.w3v81606 dated 16.6.11. we have paid advance of 45, 513.and monthly ecs of 15171. we have been induced and cheated by just dial and yr representatives kapil jain and madhurao, into diverting a major part of our media advertisement budget to just dial. vide his mail dated 16/6 kapil confirmed in writing that we would get a minimum of 2400 trade leads in one year and this according to him would increase once branding exercise of justdial involving mr. bacchan wd commence. even our contract has min 2400 leads mentioned in writing from mr.kapil. we were expecting average 200 leads per month and had accordingly recruited people/stocks to care of the same . due to inducements given to us regarding 200 leads per mth and also our parallel contract reg banner ads with u, we were happy to divert our media budget to just dial. alas our banners were never put and over last 5 months we are shocked to find that instead of 200 leads that is 1000 leads from july to nov 2011. We have recveived in all only 480approx leads out of which over 100 were not relevent to our posting, and the figures are reducing monthly.this is hardly 45% of wht u promised and took money for. we lost huge due to this wrong presentation in our contract and our main monsoon season was a total flop.u at just dial never had any intention of giving us 200 leads and cheated us by mentioning 200 leads per mth just in order to force us into this contract pl take this as our notice to terminate our above contract with just dial. we have informed our bank not to honour future ecs requests. We call on you to pay back all our moneys given till date along with our advance lying with you. needless to say do add interest to the above money and adequate compensation for our losses borne by us solely due to yr intentional misrepresentation/criminal breach of trust. thanks to yr cheating/breach of contract, we loose in lakhs since we depend on yr leads, employ people, provide infrastructure and divert our small media budget to u all. our contract has nothing to do with market sentiments, on the other hand we were told that thanks to yr brand ambassador --amitji we would get leads in excess of 400 per month.
we once again call on u to refund our payments with interest and pay out our loss compensation of 10 lacs.
it is sad but we all will collectively pool in all our resources to teach u all that customers are not there to be cheated at will by just dial
needless to state we have given instructions to stop yr ecs. our other complaint against contract 22136178 still remains un resolved
.team acube infotech

issue details of contract no----22136178

without prejudice dear mam, it has been over 30 days since i gave to yr kapil jain amount around 71695/towards banners to be uploaded under categories as per yr contract 22136178 and mail from yr side confirming categories recvd on 29 and 30th july. till date all my banners in all categories have nt been uploaded. You are using my money and have been giving false promises regarding dates for the same. we are now nt interested in the same since our purifiers are seasonal items
we want our full refund along with updated interest along with compensation for loss in profits today failing which we will be constrained to file legal action against yr company including winding up petition at yr risk and consequences for acube infotech
roy—9819811163

without prejudice—

dear mam, it is now over 45 days since we gave u our payment of over 71000 for banners. alas inspite of numerous calls and mails they have not been putup in all categories as u have mentioned in yr contact.just recently u vide yr mail informed that they would be put up in all categories within next few days
this dead line too has passed.
for the purifier industry august is the best month and due to these banners we cancelled our other media promos and we surely were expecting minimum of -50 lacs of revenue thru these banners, since industrial orders too are max during this period and their orders are huge value vise.we missed out in all this revenue
now we are not interested, as informed earlier refund our full money with interest including loss of revenue to us latest by tuesday 13th sept2011, failing which we will initiate legal action both civil and criminal including winding up of your company under section 432/434 of company law from mumbai high court.we will also inform all authorities including media, s.e.b.i, ministry of corporate affairs.
hoping good sense prevails and our loss and stress ends today roy----acube infotech

we have –due to their cheating apart from losing our over 200, 000, have incurred huge losses..since their management is not responding- To recover the same we have--
1)given notice for winding up of the said company thru Mumbai high court
2)filed 2 criminal complaints against all promoters/management of just dial ltd at dindoshi –police station –malad –east.under section –406/420 of ipc for cheating and breach of contract
We have come to know from various sites that just-dail has over 5000 complaints of similar/or more grave issues.

We have taken initiative and are uploading website—www-justconsumercomplaints-dot-com within next 4 days. We have good legal team and all clients who have been cheated by just dial ltd are requested to immediately lodge their complaints to –justconsumercomplaints-at-yahoo.com.

U can call us at 09819811163 / 09594014632, since we are sure a collective legal action incl criminal action/dharna against them will surely help us to get justice for our genuine issues.
Don't delay mail/call now-----team –justconsumercomplaints---(JCC)
The complaint has been investigated and resolved to the customer's satisfaction.
Just Dial
-
Frauds
Hello

I have contract no.22121646 which is signed for pune and the customer person is telling me that it is signed for Mumbai. Need to know why the hell can you are doing this. I had shifted my contract from Mumbai to pune as per guided by Chiraj Mistry(Executive person no:9920745206). I also need to know why if once a ECS hits my bank and gets reverted back due to no balance then why the hell did you hit it back again the same month. I am getting double hits in my bank for both Mumbai and even Pune when I talk some times to your customer care. Please forward me the documents where I had signed saying this.

I am moving to consumer court for this issue. I need the docs asap.

Transaction details :

14/07/2011 BillDesk-JUSTDIALTXJD1249107 S64329688 4, 412.00
11/08/2011 TR TO ECS RTN OF 11.8.2011 AA389101 50.00
22/08/2011 BillDesk-JUSTDIALTXJD1346803 S90702915 4, 412.00

I want my refund back.

Thanking u
Zohib Shaikh
9223266609
Sorry for my wrong upload. But still This is once again cheats from just dial where I was told that my ECS which was wrongly cut from my bank account would be given back. But till now I haven't received my amount back. The person to whom to told to call the number does not exists now.

Please revert me back as this is just fooling things that are being arranged from justdial.
Resolved
The complaint has been investigated and resolved to the customer's satisfaction.
This review was chosen algorithmically as the most valued customer feedback.
This is my second complaint (and just second in my life) in the same month against a same company "JustDial Pvt Ltd". I bought the business leads service of JustDial for me and a relative of mine (in Car Rental Business) on a same day in January 2010. My contract with JustDial proved to be disastrous (With NOT EVEN A SINGLE RUPEE BUSINESS TILL DATE...
Read full review
Just Dial
-
Stay away from JustDial Pvt Ltd
We have a contract of providing 400 leads of car loan in a month with the company name "JUST DIAL" for which we have paid Rs. 12000/-. This contract was started on 1st july 2007 and we have a written copy of the same, which was duly signed by their Business Development Officer "Mr. Rajeev Bhardwaj". But we have received only 55 leads till now and now they have stopped giving leads and forcing us to pay more. When in this regard we spoke to their "Customer Care Manager Ms. Vani" and Ms. Tanu they are giving lame excuses that we are not getting any enquiry whereas there another executive was telling that if you can increase that amount then we can give you leads.
The complaint has been investigated and resolved to the customer's satisfaction.
Just Dial
-
Highly forged informaation
From Dr. Anil Thakur E mail [email protected] Mobile 9350103337 plz call after 1:00PM
JUST DIAL is just a forged company and services were never satisfactory. Provided numbers either don't respond or they are so away from the place you need service of any kind. The customer care officials though are polite but highly inefficient to provide the service even after the complaint. The name should be changed to Just Dian9Hindi word DYAN). If you are living in an area suppose west delhi and you tell them that you want prompt service the numbers given either don't respond and ironically you may get some numbers like xyz enterprises Faridabad and further that they claim they also serve west delhi. When its difficult to cover 10 km distance within delhi in one hour sometime how can you be assure of service which you want the same day. My pity on them and if any superiors are getting this complaint lease get feed back as I was asking for TV repair services for last four days and they were sitting like eunuchs. There must be some regulatory authorities to check them too so that such forged companies don't flourish and loot the customers wasting their time as well as the customers. For this complaint I did have conversation with Mr. Ravinder and Ms. Parul but though they did try their best but could not provide the TV repair services. I strongly recommend Information and Broadcasting ministry to seal their offices if they fail to provide necessary services. They are blot to the society and I don't know who has allowed them to loot the customers. The officials should be employed after stringent criteria and not like those who are good for nothing except for saying few words like, we are sorry, sorry for inconvenience, we apologise. Hope they will include negative feedbacks too in their portal, page, information logs.
Dr. Anil Thakur
Copy to:- Public Grievance Cell through net at pgportal.gov.in
Ministry of Information and Broadcasting.
Senior management officials of Just Dial.
Complaint board Blogs on net
India complaint board.com
Resolved
The complaint has been investigated and resolved to the customer's satisfaction.
The complaint has been investigated and resolved to the customer's satisfaction.
Just Dial
-
Doing fraud with coustmers
My Name is Supreet Singh From Delhi, i am very regular coustomer customer, this is my 3 year... but now they are going down & cheat there custmers. Behavior is also not good. Now they charge very much i& now result is poor. I talked with TME NAME-Ms. Swati Singh who regidterd my firm in name of LA ROSE Florist which is based in Rajouri Garden, Delhi, she talks in very very bad behavior. Now i didnt received any leads from them & in future i cant join this service & cant advice others also. I am also going to take a leagal action.

With Warm Regards,
Supreet Singh
M/s LA ROSE
H-75 (Near- Main Market),
Rajouri Garden, New Delhi–110027, INDIA
Mobile:+91-9899911577
E-Mail: [email protected]
Website: www.larose.in
Resolved
The complaint has been investigated and resolved to the customer's satisfaction.
The complaint has been investigated and resolved to the customer's satisfaction.
Just Dial
-
Fraudulent company
When signing up an advertiser for the Platinum category, JustDial promises that ALL the leads received will be directed towards the advertiser. This is not even remotely true. Don't fall for this trap!
JustDial is planning to venture into US, they won't even last a day without malpractices lawsuite against them, if they continue these practices.

Get everything in writing in plain English. They make you sign some very, very complicated forms, so that they can continue to hide under these terms and continue their fraudulent practices. Go to the web, lodge a complaint if you feel victimized and violated (like I do) . They are the kind of company that will drain your bank account, without providing you a single useful lead.

Don't ever sign up for an annual account without trying them out for 3 months first at least.
Resolved
The complaint has been investigated and resolved to the customer's satisfaction.
Just Dial
-
Abuse by executive Ms Rudrani
It is to inform you that Ms. Rudrani Bhattacharya, took an appointment from me to discuss about registering my business as a paid member than a free listing member. Mr. Sushan Sarkar, visited my premises for the same but to my amazement I could not even find my free listed data on the site of just dial.

Moreover, Mr. Shushan Sarkar stated that not to expect any business from justdial as free lister. Then I asked Mr. shushan to contact me once the free listed information comes to site. But Ms. Rudrani misbehaved for the same over the telephone and started abusing me by calling names.

This is all because she want me to pay the money and I just want to get assure my money is not misused.

This clearly shows the free registering of business on justdial is just a fraud and you are not supposed to get any result unless you pay a big buck.
The complaint has been investigated and resolved to the customer's satisfaction.
This review was chosen algorithmically as the most valued customer feedback.
I have taken a service of just dial 1year back ( Aug 2008) according to which the company committed to give me leads every day one lead . They charged me 5000 for 100 lead for contact lenses in kandivali (E & W ) as well free 30sec video online. But till date I have rec. only 4-5 lead only & now they say that they have given me 30leads.well as they were not...
Read full review
The complaint has been investigated and resolved to the customer's satisfaction.
This review was chosen algorithmically as the most valued customer feedback.
The Local Searh Engine JUST DIAL, India represented that its next addition of yellow pages will come out in March 2009 and the booking is about to close in November, 2008. We booked 3 ads in it and till date there is no news of yellow pages. it apppeas that the company has gobbled up the money and is not having enough advertisers to publish the yellow...
Read full review
We are here to help
16 years' experience in successful complaint resolution
Each complaint is handled individually by highly qualified experts
Honest and unbiased reviews
Last but not least, all our services are absolutely free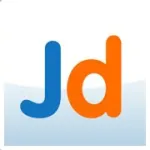 Just Dial contacts