Jetabroad
-
Refund covid 19
Order confirmation jym78tg... I have been trying for several months to obtain a full refund with no luck. I have received e-mails from you telling me to contact the airline. I have done so & they (valarie) at norwegian airlines on 6/16/20 said I am eligible for a refund but I have to go through my booking agent. I replied... I did but they told me I have to go directly to the airlines. I'm getting the run-a-round. She said tell your travel agent to contact travel agency support line. I paid jetabroad $1493.70.. I did not receive any of the services that I paid for... Not from you or the airlines. Norwegian airlines canceled those flights on 5/4/20. This was due to covid 19 which was no fault of mine. I am not interested in a voucher or credit. I was recently diagnosed with cancer & presently undergoing treatment... My future is undetermined... I am requesting a full refund. Please advise.
The complaint has been investigated and resolved to the customer's satisfaction.
The company has left an official comment on the complaint.
Jetabroad
-
Rip off / no refund
my Jetabroad receipt and reference number is JZP34KZ

Jetabroad cancelled my trips in March. On April 2, 2020, I requested a refund for $ 415.05. I have not heard back from Jetabroad except for an automated reply telling me to go to their website and fill out a form, which I did, again and again. There is no way to contact them by phone or by email. They are taking advantage of a bad situation (coronavirus) and should be held accountable. What a shame!

John Twine
Email: [email protected]
Tel: 678 934 2619
Resolved
The complaint has been investigated and resolved to the customer's satisfaction.
Jetabroad
-
I cancelled my flight
On feb I cancelled my flight b'coz of covid19 and I fill cancellation from also Atleast 3 time but I didn't reply from jetabroad nw m still waiting from payment also thy have no contact number even I cal head office but same think no response... any once know how get money from jetabroad or any have there contact number if anyone have contact number pls share...
Jetabroad
-
Refund
Hi my flight was cancelled by airlines, but jet abroad have not let me know and havnt given me my refund yet, I can't get in touch with them as they don't have number. They emailed me saying they will refund minus fee, which they still havnt it's been nearly 2 weeks and also I don't agree with them charging fee when the flight was cancelled by airline due to covid19
Jetabroad
-
No communication regarding covid cancellation
Booking reference: QQQKWP

Like many people our flights were cancelled by Fiji Airways due to our countries boarders being closed because of Covid 19. I have filed multiple cancellation forms, one on the 23rd March (3 days prior to our original departure) and again yesterday 30th April and am yet to still receive any form of response. The airline have let us know that we can receive a refund for these flights but have said it's up to Jetabroad to process this.

I understand that you would have been inundated with many cancellations but so have every other airline and I have received responses and refunds/credit from them almost immediately. Not having any way of contacting your organisation other than online forms is a terrible customer experience.

Can someone please contact me regarding how we can get our 5 flights refunded.
This review was chosen algorithmically as the most valued customer feedback.
I can't believe that although I cancelled my flight in March due to the COVID-19 travel ban, I have had no communication from Jetabroad although I've sent at least 3 reminders. This is absolutely terrible customer service and not what you would expect from a service company. I'm taking this matter to the ACCC as I'm getting nowhere. I would highly recommend...
Read full review
Jetabroad
-
We have had no contact from jetabroad even though our flight on april 2 was cancelled by emirates due to the current covid19 situation.
I have sent at least 20 requests regarding our cancelled flights on booking number UKOTSR and Emirates booking number KLRYE6. We had to contact Emirates directly as nobody from Jetabroad has made contact with us. We have business class flights booked which is not a cheap exercise yet we have been making contact since March 20 to Jetabroad and we still have had no contact made to us. Emirates have cancelled our flights yet we still have no idea what is going on with our refund.
Please contact me as soon as possible as this is a distressing time for us with over $15000 paid for flights we could not use. I can be contacted on phone number 61 418 917 707 or email adrian. [email protected] au
My booking number UKOTSR has been cancelled by Emirates and we were due to fly out on April 2 with booking number KLRYE6. We have sent numerous requests yet nobody has made contact from Jetabroad. Costs for our flights exceed $15k which we desperately need back yet we have been trying to get hold of Jetabroad since March 20. We had to contact Emirates directly who had already cancelled our flights from Australia and refunded Jetabroad yet they still refuse to make contact with us. We had to cancel our return flight from the UK to ensure a no show loss of our tickets.Please contact me on [protected] or [email protected]
Jetabroad
-
Lack of communication
To whom it may concern, I submitted a form that was never responded to. I have attached it below. $400 seems like a lot of money to change a flight when the airline are doing it for free. I also attached the only form of communication I received from Jetabroad which is an empty text message. I'm very unhappy with your lack of communication and response.
Jetabroad
-
More than 2 months later and I cant get hold of either the airline
I booked a flight with China Eastern airlines December 2019 scheduled to depart to Bangkok 16 January 2020 and return 3 February 2020

I took the first leg and then the news broke out about the corona virus. China Eastern Airlines, like many others, announced free cancelation for all flights booked for this period.

I contacted the airline to cancel my flight, but got no response so I contacted JetAbroad to cancel it and they responded that they will cancel it.

It is now more than 2 months later and I cant get hold of either the airline or jetabroad and I have not received a single dime.

I tried different phone numbers, website, email, and social media. Not a single word from them
Jetabroad
-
No contact number
My flight is cancelled today. The airline says I need to contact Jetabroad but there is no one to contact. When you fill out the form it says that Jet Abroad will charge you a fee for cancelling. I have not cancelled, the airlines have. And there fore I am waiting on a full refund so I can book another flight home. I have not had any confirmation that they even received the refund request.
This review was chosen algorithmically as the most valued customer feedback.
Due to the negligence of my change of flight request being adhered to, I now have a cancelled flight I cannot even request to cancel as nobody will speak to me to have supported me with alternative options/ You left me no choice to cancel my flight having waited 17 days for a reply now I know was an automated response which nobody had even filed: your...
Read full review
This review was chosen algorithmically as the most valued customer feedback.
Hello I have received returned back to the UK following major travel disruptions to my holiday following COVID-19. I am now looking at getting a refund to: 1) My amendment fee £1041, especially as I turned up to the airport and the amendments hadn't been made, only reserved therefore had the stress of rebooking my flight myself. Virgin atlantic also offer...
Read full review
Jetabroad
-
Jetabroad — Ticket Cancellation and Refund Delays
Booking Reference: MGVZCV.
Due to the coronavirus outbreak in China, I have submitted the cancellation request of my flight ticket on 5th Feb., 13th Feb., 25th Feb. and 3rd Mar. 2020 on your website. However there is no response from you.
As only one month time is left from my traveling, I'm at the risk of losing fair amount of money and need your respond ASAP.
Jetabroad
-
flight from Jaipur to Goa
i booked a flight for the date of 26th march at 1110 hrs from Jaipur to Goa. upon paying the site said an unknown error occured. i thought i had entered the details wron so tried a few more times only to have the same message come up..."unknown error has occured, try again later". i called my bank to see if my card had an issue and it did not and the lady at Halifax UK Bank said the amount had come out from my account, all 4 times that i had tried! But i have had no reference or confirmation number or any flight info at all!? the company have taken my money, 4 times, and left me with no information or choiche other than to book via a different company! I would like all my money returned, 4 x £106.50p please. regards, Joshua Irving, [email protected]
The complaint has been investigated and resolved to the customer's satisfaction.
The company has left an official comment on the complaint.
Jetabroad
-
Ticket Cancellation and Refund Delays
Refer Booking Reference VN4RTN, I've been trying to get a cancellation certificate and refund of my cancelled ticket - however, there is no response or even acknowledgment of my emails.

I'm at the risk of being declined my insurance claim if there are further delays. It's a HUGE amount and I need the Travel Agent to respond / help out ASAP.

Sachin Jain
Resolved
The complaint has been investigated and resolved to the customer's satisfaction.
Jetabroad
-
deducted twice payment
I was continuously trying to book my tickets on jetabroad site with the help of cheap flights app. Whenever I tried, something went wrong. And it did not book. Then suddenly I checked my bank account, I saw payments are deducted twice but I did not get any confirmation mail from the company. Name on the tickets are:
Harpreet Kaur 24/09/1992
Jatinder Singh 07/09/1989
Manjit Kaur 30/06/1964
On 23rd of feb at 7:15 am.
Please send the confirmation of booking and refund For the twice deducted amount so that I can arrange a return for one ticket as well.
Jetabroad
-
fare deducted twice from my account and only got single ticket confirmation.
Dear sir / Madam,

Good morning.
Hope you are doing well!

I am Jaymit Barot from Australia 2611. I have done two online flight booking of $66.07 on 9th November 2019 from your website and the money deducted twice from my account however I got only one booking confirmation (TEA2SO) because the second booking was showing error while processing but still money has been deducted from my account so I would like to have either the second ticket confirmation or refund.

Please let me know as soon as possible via email on [email protected] or on +61424445668.

Looking forward to hear from you soon.

Thanks

Regards,
Jaymit Barot
This review was chosen algorithmically as the most valued customer feedback.
Dear Sirs, I'm writing this alert with regard to a very distasteful experience, I had with Jetabroad company. I purchased our flight tickets to visit Spain with my wife on August 8th, 2019. It's also worth mentioning this was our dream vacation to visit Spain. The tickets were purchased on their website, and after receiving our flight information, we...
Read full review
Jetabroad
-
malindo airlines
To the Compliant officer
Malindo Airlines,

Dear Officer,

I "Arjun Lamsal" Travelled via your airlines on 6th of October from Adelaide airport to TIA Kathmandu Nepal for 12 days through ADL-BALI-KUL-KTM. When I reached TIA at Ktm, my baggage was not available to pick up, so made a complian at "Trivhuwan International Airpoart Kathmandu Nepal" on 7/10/2019..see attached copy. I was very distressed by this event and I had to stay in a hotel having another financial burden to wait for the luggage. I could not reached upto my destination and was very stressful journey I ever had. Not only me, but my whole family, friends were distressed too.

Now I have returned back to Adelaide, Australia and wanted to claim for the compansation and to return my luggage ASAP, as I had valuable goods in it. I hope you will take it seriously and process my complaint as an urgent matter.
Note: I have attached my travel documents.

Thank you,

Arjun Lamsal
4 Sinclaire street
Seaviewdowns
South Australia 5049

+61-402988388
email: [email protected]
Jetabroad
-
unauthorized credit card charges
We attempted to book tickets twice for our flights to Kuala Lumpur on 18 October 2019. Both times. the website was unable to process the applications. As a result, we booked the same tickets through another website. However, the debit card we were using was charged for the two transactions. There was also no email or confirmation sent by jetabroad to alert us to the purchase.
The flight number was Malindo Air 802, departing at 10:30am from Changi Airport.
The debit card was charged on 13 October at 7:40pm for the amount of $340.00.
We are asking for a full refund of the amount or the bank will deal with you directly.
We are here to help
16 years' experience in successful complaint resolution
Each complaint is handled individually by highly qualified experts
Honest and unbiased reviews
Last but not least, all our services are absolutely free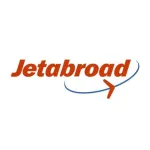 Jetabroad contacts
Jetabroad representative

Jetabroad