AuthorHouse complaints
84
AuthorHouse
-
Authorhouse. Published company
Hi my name is Billie green I am a first-time author with Arthur house I publish my book in 2002 and I have not received any royalty now is 2022 I was looking online and I kept seeing my book pop up in all the books clubs such as Bob book club, Amazon dot-com ebay.com barnesandnoble.com I even my book to my eBay and put it in my shopping car so my book is selling all over the world I know and I have not received any payments so I was kind of disturb about what was going on I am still trying to put my book in the market as well since I have gotten older how to get a ray royalty my book is a five-star I'm getting reviews for Amazon over 3,000 reviews as well as eBay
AuthorHouse
-
No royalties
Hello 👋. I am sure you have heard a few times how evil it is to steal. My Royalties for a popular book. That I asked Wateratone to read and they liked and selling Amanda Jayne Forbes. Devil and Demons. I am not feeling well because I know I have sold alot of books and not received payments.In Gods name send me a cheque for my good work. I will seek advice to sue this company. I have proof coz I bought 50 of my own books in another name and no royalties [email protected]
07491914437
British. Regards Amanda
AuthorHouse
-
Sound the Trumpet
In 2014, Sound the Trumpet was published by AuthorHouse with a downloding link for the e-book of Sound the Trumpet on the website of AuthorHouse. Between 2014 and 2015, there were 800, 000 downloads for the e-book of Sound the Trumpet on the website of AuthorHouse. But that link was suddenly deleted on the internet. I telephoned and spoke with Mr Eugine Hopkins about it, but he became very abusive and rude to me on the telephone as then. I reported fraud aginst AuthorHouse to Action Fraud UK who referred the fraud report to the City of London Police where police officers in the names of Dan Rawking and Chief Police Officer Ian Younger made false allegations of malicious communications against me to the Met Police. So I was detained in prison and transferred to Park Royal Centre for Mental Health on remand between 2017 and 2019. Following it, Dr Kottalgi and her Team told a Mental Health Review Tribunal that Sound the Trumpet and Mystique Moods Prime Meridian Moats were books written by a female American author, but not me. And Dr Kottalgi injected me with antipsychotic medication as she stated that I was deluded in claiming to be the author of the above stated books. I have not received any royality payments for Sound the Trumpet and Mystique Moods Prime Meridian Moats, and for Behind British Bars from AuthorHouse and Xlibris. In 2021, I received, completed and returned a US Tax Form to these book publishers for my royalities, but I heard nothing further from them. I will also complaint against them to IRS. So, please investigate this complaint. Regards, Allie Smith
Desired outcome: Payments of royalities and criminal actions
AuthorHouse
-
Book publishing
I went online to inquire about a book publishing website - author house. They called me back and I told them that I was NOT interested in working with them. However they continued calling me back EVERY SINGLE day for months (his name was Jayden). He filled up my voicemail messages. I ultimately had to block their number. Even still, they kept calling in with a different number, and I blocked that number too. Beware of this company. It's a scam.
Desired outcome: Go out of business!!
The complaint has been investigated and resolved to the customer's satisfaction.
AuthorHouse
-
Mis sold products and royalties
Dear Complaints Team,

I have been mis sold several products with Author House whereby I am now in debt and I am receiving conflicting messages about royalty payments I should be receiving. All managers that have been liaising with me have disappeared and have not responded to any calls or emails from me. They only contact me a 100 times when they need me to agree to taking on another product. Your investigation and response is much appreciated.

Kind regards
Zareen Munsoor
[email protected]
Mob: 07778500471
Book ID 813178
Book title: Drifting into the Light
Desired outcome: A review of all the products I have purchased and discussion on the effectiveness of each
Resolved
This complaint was logged in error please remove from the database. Thanks
AuthorHouse
-
False Promises. Quick to Squash Your Credit Card
A beloved, long time story I had conjured eight years ago, finally came a reality when AuthorHouse published it. I was incredibly expensive, and as a South African, the money caused many, many sleepless nights. As you may, or may not know, is that due to the economic crisis in South Africa, the Rand (South African currency) is extremely weak to the US dollar, Euro and Pound. To give you an idea, this is where we currently stand: R1.00 = $14.84

AuthorHouse contacted me on 4th January 2021 by Mikayla Gamboa. I must admit, they are very good with the right things to say, using excellent salesman talk. All Mikayla wanted was my credit card details, and was not interested in what I was writing.

I finally caved in and went for the Starter Pack, in which I could pay in 3 months instalments.
The total price was $649.50, excluding an additional $75 for process fee?

I completed the novel and submitted the manuscript on 30th April 2021. Everything seemed to be in order and the process stage commenced. On 24 une 2021, I filled in my banking details on their website and received a confirmation letter stating, "Greetings Kim. This email confirms that we successfully received your updated Electronic Funds Transfer (EFT) information. We will use this information to deposit royalties earned from the sale of your book."

On 6 July 2021, I sent a follow up email asking if my details were correct, as it was the first time I'd dealt with an overseas firm. They replied asking if it was a US account. I replied saying no, as I never set foot in America and therefore have no account in the US. They now want a US bank account, or I'll never receive any royalties. To date, I've spent 17 774.84 Rand (South African currency) just for 1 book, and now they won't help me!

An actual book, called "The AuthorHouse Scam" was published by a lady named Robin Levin, explaining how quick they were to take her credit card details, but never saw royalties (and she's an American citizen!). You can find it on Amazon.

True what they say. People like AuthorHouse prey on desperate writers trying to make a name for themselves. I can't believe this. The little money my mother left me after she died, went into this novel to turn it from a dream to a reality. But now, I feel I failed my mother and money we, as a struggling family lost so much. I don't know who to turn to.
Desired outcome: That they actually do come up with an alternative solution (as per correspondence I have as backup). They may send screenshots, but I have all correspondences saved
AuthorHouse
-
Not receiving royalties from my book sales
On October 28, 2016, AuthorHouse published my children's book that I wrote and illustrated (Orange #12). To date, my book is still being sold on Amazon in Kindle and Paperback format. However, I have yet to receive one cent in Royalties. I called their customer service center today. The gentleman I spoke with said he was "filling in on the weekends" and that I would need to call back. The number I called was 1-888-519-5121 opt. 3. Please advise. Thank you for your anticipated time and attention to this matter.
Respectfully,
Katie Mason-Broderick
[email protected]
513-478-9467
Desired outcome: Resolution
AuthorHouse
-
royalty payments are not being received according to sells.
I my name is Betty Ann Herron I am the author of "Sams Fight for Justice, Schools shocking secret" since 2003 my royalty sales I've accumulated about $20.00 for about the last 18 yrs. my book is listed on sites all over the world especially in the UK and here at home in the US on sites with reviews like amazon, Barnes and Nobel, BAM, Walmart, alibris, thrift books, ebay, sapna.com site, snapdeal book site, google, Indieplay, booktopia, consumer store, amazon.de, saxo, loot.co.za, goodreads, book depository, abebooks, betterworldbooks, applebooks, googleplay, indigo, indiebound, etc, etc, etc... with many reviews on many different sites, so how is this all possible when i am not receiving any royalty checks.
Desired outcome: to be paid respectfully.
AuthorHouse
-
I believe authorhouse is wrongfully withholding my royalties ng
Hi there,

I published my first booking 2015 The Artistic Fairy. I have received some £5 & some pennies in royalties since then. My book is stocked all over the world in many top bookstores.

I believe I'm owed a lot of money from AuthorHouse.

Please help.
Desired outcome: To get my funds.
AuthorHouse
-
Author House
I wrote a book called look to the sky, and when I first polish my book author house was called first book. Later author house because they file bankrupt I found out later. My friend bout twenty copies. I call author house and told them my friend had both twenty copies of my books. They sent me a check of 35 dollars. This the only reason I got that. Other people have both my book but I never knew until they told me, many people both my book and I never got any royalties. they call me to buy my own books. They be putting thing about my book not even true to make people want to buy my book, this not for me this so they can get money off my book. My book is doing well this I know but I am not getting any money, My book been out since the early 1990, s. I would like to know, how do we authors get our royalties/
Desired outcome: I want my royalties
AuthorHouse
-
Ebook Promo
I paid 875.00 for Ebook Promo in November which was three payment plan they started the Ebook Promo for my book Life has you in Mind self published by Trafford in 2018. This is the second time I have had Trafford do a marketing plan that did not provide any book sells. How do I file a formal complaint to receive my money back. I was told I could not see the Ebook promo because it was a post fulfillment report will be sent after the campaign period which is 2-5 to 4-5-2021. Then I received another email saying it is a random schedule so catching it real time will really be difficult. And they will send me a fulfillment report once the campaign is done. It is supposed to be advised on Bookbub and Facebook.
How do I know I can't find the ad on Facebook is it there?
AuthorHouse
-
Scam-taking money for services they have not provided
AuthorHouse has taken £9000. from my elderly parent aged 73! He is trying to get his book published and works night shifts, six days a week. This company has taken money with no evidence of actually doing anything. To make things worse they have set up monthly bank transfers as a "visa purchase" so my elderly dad cannot cancel the payments like you would be able to with a direct debit. His bank is unable to help saying they cannot stop the payments either!

My father has requested details of when his book will be published, the twelve copies he asked them for and is still waiting for them to get back to him.
Desired outcome: Refund of money paid.
AuthorHouse
-
Book royalties stolen
Chip hustler published by authorhouse my aunt who is the writer of this book has never has never received any money for her book they are being sold all over the world and my aunt im her niece power of attorney I am want justice for her and many other she is laid up in rehab in las vegas and I cant go see her she had a stroke she worked hard her whole life only to be taken advantage of from author house at metlife reverse mortgage that too needs look into stealing her house equites barbara nancy lee
AuthorHouse
-
Book publishing
This company uses deceptive and unfair selling practices. They have $12K of my money, they have performed no tangible services for me, with the exception of 3 marketing flyers. They have missed deadline after deadline and cost me money. My book/project wont roll out as planned and I cancelled my order and they have kept all my money.

They NEVER shared with me pricing of what they would charge and I would make for my book. Once I paid the $12K they showed me that I would barely make any money and when I complained they said too bad. They kept all my money I think they may be insolvent as their employees told me they let go 50% of their staff and every employee I spoke with stated they know there are issues as other customers are complaining also.

Help!
This review was chosen algorithmically as the most valued customer feedback.
I sent them over $5.8k back in May under the belief that they would get me on the list. I gave them everything I had foolishly in hopes they knew better than I did about book publication. It has been months and they did not contact me, they did not keep me up to date or let me know how everything was coming along. I was pleased with the website and their...
Read full review of AuthorHouse
AuthorHouse
-
Extortion
I do not have a specific date for the exact extortion because they have taken thousands of dollars from me on several occasions with promises of "world wide marketing, " and a "review by someone from the New York Times." Both of those examples, after inquiring about the lack of results on my expensive investments, have actually "never happened." I have hundreds of emails as proof and I have proof of purchases that were never carried out by Authorhouse. I need a proper email to forward proof of what was promised to me, what was "carried out", emails, etc.
AuthorHouse
-
Xlibris not paying me and still harassing me
I would like to be part of a class action lawsuit. Xlibris has Ben scamming me for years. I haven't been able to log in to see what has been sold for years. They won't help me. I have been harassed by them since 2014 sometimes 3 times a day. It is 2020 and they are still doing it. I've asked multiple times to leave me alone. I've also tried to get my intellectual property back and they refuse. This has to stop.
AuthorHouse
-
I have gotten my book published but never getting my real actually royalty check.
I have gotting my book publish, but never gotting real actually royalty check. Had send prive that it was a few days best seller. I send prove they press release my book on broadway news in new york city were celebrites like al pacino, jennifer hudson, & beyonce. They told me that was not prove it sold. They never gave me. My real actually royalty check. They gave me a fake check of $2.00. Authorhouse is just a company for themselves.

Sincerely,
Franklon rashaude voss
AuthorHouse
-
Authorhouse
I paid 800 quid plus to get my book published they sent me back a rubbish cheap looking copy two pages the same. The images the wrong way around so there was large white blanks on each page. Unsellable n put at a retail price to high. They are only interested in making money for themselves. They do not care about anyone I cancelled the book becoz it was rubbish n embarrassing yet they still have it for sale over a range of websites. N send me n email for discount on book publication becoz of coronovirus how disgusting is this company I advise anyone to stay well away from this scam n fraud
AuthorHouse
-
authorhouse book publishers
Published with Authorhouse back in 2014 and received only one royalty check for 99 cents. Ridiculous. Always telling me the book wasnt selling enough copies to receive a royalty check. I dont beleive them. Never have gotten anymore checks. Fraud company to be sure. This publisher takes money from me the author and promises you it will be a big hit in the book market stores. They do not respond to questions of how many of your books they have sold or when you can expect another royalty check. They just want you to order books on your on to sell yourself or pay for more advertising. They really talk a good game and mess with your head that your book is the greatest but after they publish it which matter of fact was a lousy job of color and print you never hear anything back from them about how your book is doing in the bookstores. Could have sold a million copies for all I know but me the author as of 2019 has received only 99 cent! Stay away from them .
We are here to help
16 years' experience in successful complaint resolution
Each complaint is handled individually by highly qualified experts
Honest and unbiased reviews
Last but not least, all our services are absolutely free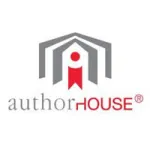 AuthorHouse contacts