INTEC College complaints
253
INTEC College
-
Exam confirmation for june/july 2022
I've sent numerous emails and tried to call intec on many occasions to get my exam confirmation sent through to me. The service at this institution is absolutely ridiculous but when it's time for payment they are able to quickly contact us...how do we submit the letter/confirmation to the companies we work for inorder to apply for study leave if it's so damn difficult to get the letter from intec. My fees I paid in full yet I'm sitting with this issue each time I have to write an exam. This is the most pathetic institution and I will never use intec again or even recommend them to anyone wishing to study. Everyone that answers the phone (if ever they eventually do answer) are so rude, do u even train your staff? This is ridiculous, I expect to be contacted or I will take this matter further 0794974194 or else I want all my money paid back and I will use a more competent institution to study at.
INTEC College
-
Assistance with my assessments
Good day

I am a student at intec college registered for a national certificate in supply chain Management(NQF Level 5).I am still waiting for assistance with my assessments till this date but I am not getting any help whatsoever I am receiving countless emails and consultants are emailing me promising me that I will receiving assistance but never did ,can you please help me

Thanks
Desired outcome: Please let the college know that I require assistance
INTEC College
-
No Response for Cancelling my Studies
I had to cancel my studies due to loss of income and Covid. My contract says 2 months notice.

I send through the first email in September 2021. Since that day, I have send through email requesting a response 3 times a week. I am CC in 5 other emails I could find on the Intec Website.

They still take the money from my account, I have to make plans just to meet ends every month and they do not even have the audacity to reply on one email.

I counted the amount of emails that was send through, I almost @ 100 emails without any response!

Is there anyway someone can help me here?

Kind regards

Elphia
Desired outcome: I want the studies cancelled and the months owed back to me paid back. I had to give 2 months notice.First email was send through Sept 2021. There money from November last year.
INTEC College
-
Purposely delaying refund
I registered with them, completed 6 assignments and they didn't mark them. I begged and pleaded for them to mark the assignments but it never happened so I cancelled the course. They then tried to penalize me for cancellation and tried to force me to pay them more money. Eventually they came to the conclusion that they owe me a refund, after making me wait for their decision (3months about) and then appeal the decision and wait for the decision of the appeal (another 3 months). The process has taken almost a year to date. After numerous staff lied to me and said the money would be paid soon or had been paid I was told they only have to pay it 'within 90 days' and they still had time so I must wait. I did. They didn't pay. I have been ignored, snapped at and had my calls ended numerous times and they still ignore me. Their student advisors ignore me. Their student call line never answers but their sales line answers immediately. They only care if they can get your money. Once they have it you are nothing but an irritation to these people. They do not follow any of the regulations that the department of education has in place. They do as they please and when it comes to refunding a person, they will keep you running around and throw their 'policy' at you as much as they can for as long as they can. At this rate I see no other option but to take this matter further and lay a complaint with the department of education or take legal action as Intec has breached the contract I signed twice already.
Desired outcome: I just want them to process the refund so I never have to deal with them again.
INTEC College
-
No response / Require refund to my company
In 2019, study assistance was approved by the company for which I work, for me to study through Intec; once the fees were paid I received a study programme (even though it was 3 months down the line and assignments were apparently due).

Thereafter, I submitted 2 assignments and had no response, communication or marks returned to me. I attempted to write 3 exams in November/December 2020. I wrote them as they seemed to have my details BUT I have not received any communication or marks for these exams.

I have contacted Intec telephonically on NUMEROUS occasions as well as by email - everyone sounds very caring on the phone BUT there is lack of execution.

I have screen shots from the student site showing that I AM NOT REGISTERED for ANY courses.

I have been unable to receive any study material since 2019 and there are no marks, available study material uploaded etc.
Desired outcome: I would like my registration to be cancelled and my company to be refunded by Intec. If not, I will do the research on how to get hold of someone at the responsible SETA.
INTEC College
-
rip off
2 of your student advisers are as useless as ground. They don't care about the stuff that should be send in order for exams to be written and they never get back to you no matter how many emails you send to them. This is the worst service from a school that I have ever seen. Please contact me in regards to the full repayment and the school will not be liable for further actions. The article is already being processed at several newspapers as well as tv news stations.
Desired outcome: all money and time that is wasted on intec to be giving back.
INTEC College
-
My Diploma still pending due to unmarked assignment
I studied Diesel Mechanic NQF Level 6 with Intec College since 2017 and I completed my exams in 2021 and all assignments, then the problem started when I did the application for a diploma, to be granted my diploma. then three assignments where pending due to system crushed from their side, I manage to provide assignment mark for one of three and the lady from Intec managed to get the other results for two of three then now am stuck on the last one which now she told me she have been moved from student academic support to another department, the my nightmare just started as now i have no one to assist me with the one that is left to be marked. Still awaiting my Diploma until today 2022/05/05
INTEC College
-
New student cancelation
From: De Beer, Annelie A

Sent: Saturday, 30 April 2022 08:40

To: '[email protected]'

Subject: FW: WELCOME TO INTEC

Importance: High

Good morning

I am taking this up with the ombudsman on Monday. No response on any of my mails with regards to my refund.

Regards

Annelie

From: De Beer, Annelie A

Sent: Tuesday, 26 April 2022 13:21

To: [email protected]

Subject: FW: WELCOME TO INTEC

Importance: High

Good afternoon

I would like to follow up with regards to the cancelation and refund that I have been requesting numerous times without any luck.

Please respond asap.

Kind regards

Annelie

From: Tanya Haripersad

Sent: Wednesday, 20 April 2022 08:17

To: De Beer, Annelie A

Subject: Re: WELCOME TO INTEC

Morning

Please note that I have sent through this request to the cancellation department they will contact you directly with feedback or you can call 0214176700 or email "Cancellations INTEC"

Thanks

________________________________________

From: De Beer, Annelie A

Sent: Tuesday, 19 April 2022 15:59

To: Tanya Haripersad

Subject: FW: WELCOME TO INTEC

Good afternoon Tanya

I would like a refund on the above amount I paid as I am not getting any joy from your company.

Please respond on my mail and refund my account urgently.

I am going to take this further with the ombudsman if I don't get any response.

Regards

Annelie

From: De Beer, Annelie A

Sent: Tuesday, 12 April 2022 10:01

To: Vanessa Leo

Subject: Re: WELCOME TO INTEC

Good morning Vanessa,

The service that I am receiving is really poor!

I dont want to deal with this organization anymore.

Please transfer back my money.

Name: A de Beer

Standard Bank

Acc. 029095018

I hope to at least get a response on this mail or I will go to the ombudsman.

Regards

Annelie

Get Outlook for Android

________________________________________

From: Vanessa Leo

Sent: Saturday, April 9, 2022 9:32:01 AM

To: De Beer, Annelie A

Subject: RE: WELCOME TO INTEC

Good Morning

I have forwarded your email to my manager

Kind Regards,

Vanessa leo |Student Consultant
Desired outcome: Please refund the fees I paid.EFT to Intec College for the amount of R9319-00 on the 23rd of February.
This review was chosen algorithmically as the most valued customer feedback.
I have register with the College for Diploma in Logistics and supply chain management for 8 module and I have passed them on the 2020 and 2021 I received my exam statement of result show I have passed all the module. Since then I did not received my diploma I have made several calls and sending emails to enquire about my diploma to student support and...
Read full review
INTEC College
-
Never received my diploma, Bad service!!!
I studied at Intec years ago. I completed my course and paid fees in full. I went to the Durban branch several times to attempt to collect and never received it.

I have called and called Intec college no assistance. I emailed a consultant by the name of Sinazo Danizo and she has since ignored my emails. I spoke to a Van on the chat portal he/she ignored me once my issue was explained.

I just want my diploma. worst service ever!
Desired outcome: I want my diploma
INTEC College
-
Diploma in logistics and supply chain management
I have since started my studies with INTEC in 2019 September. I was doing 8 modules. I wrote my exams in 2020 Nov Dec period and passed, even though it took forever to receive exam results. I wrote exams again for the remaining 3 modules in June 2021. I have since been waiting for my exam results and my qualifications. I have paid all moneys in full. My career is now in an absolute halt because of this...
Desired outcome: please provide me with my full exam results reports and my Diploma qualification so that I can move on with my life
INTEC College
-
Service delivery // feed back
Since November 2020 I have registered with Intec Collage.

My first assignment was submitted in December 2020.

All my assignments was submitted more than 3 times to the old and new email.

I have requested feedback from the department of assignments up to date no feedback was received regarding assignment results.

I have made many phone calls and send emails.

I am submitting a formal complaint regarding this.
Desired outcome: Refund of student fees. My time ( 2 years ) have been wasted enough.
INTEC College
-
Advanced diploma in dressmaking
I've applied for the advanced Diploma in dress making course through intec and upfront paid the full amount. My assignments were not returned to me and there not much correspondence from their side. My course eventually expired without being completed. I've contacted the college many times for assistance regarding the matter and nothing was done about it year after year. The course is no longer offered for me to even have a chance to complete.
INTEC College
-
Wrote June exams in 2021 and still haven't received results
In June 2021 l wrote management paper 1 exam in joburg center and l havent received any results. My student n# 10012018139. l have been calling since September 2021 but still havent received anything. Kindly assist me as l am in need of this subject to register for further learning. l keep on calling exams department but no result since last year. l was a student doing motor engineering NQF level 6 in Johannesburg central but still can't get my last results of management paper 1 from the college, it will be exactly one year of no results but they have proof that l wrote and paid my exams fees, my account is upto date
Desired outcome: My desire to have passed my management paper 1 exam as a result
INTEC College
-
Service and assistance
On 2022/03/17 I tried calling the customer service center for the 4th time. I get transferred and put in hold for over 40 minutes each time with still no answer. Where do you think my airtime goes to? I applied and paid the deposit for the course in the middle of January 2022 and only got enrolled on 27th February 2022. Till now I have not been assigned a tutor nor can can I get hold of anyone to confirm my textbooks which I can't find online at bookshops anywhere and was told that if I need these books they need the full Title name and name of publisher in order to supply the correct books. I haven't been given my assignment dates, examination dates or dates for POE. Something needs to be done to assist the students as this is unreasonable.
Desired outcome: Quicker response time and adequate assistance for students. And immediate assistance with the rectification of the above mentioned complaints
INTEC College
-
Study material did not arrive/waiting for cancellation confirmation
I registered at Intec at the begining of August 2021 and was told my books should arrive in 21 days. To this day I am still waiting. I have called and emailed, only for my emails to be responded to after a month or two and one guy told me to stop calling. I then decided to cancel my registration. I sent everything they asked for mid-January and to this day I have not received any confirmation as to whether my registration has been cancelled.
Desired outcome: I'd appreciate it if you guys followed through with my cancellation and refund me my money back
INTEC College
-
Intec not uploading my online assessments onto my student portal
I have registered for a marketing course at the beginning of 2021, and have only been able to write exams for 1 subject since my other subject's online assessments are not uploaded on the student portal for me to complete. I have called more than 10 times, I have sent out emails with screenshots since 2021 and they still fail to fix this issue, and then they have the audacity to tell me that I will have to wait for the next examination term. If I have known that this is the service I will get from Intec I would've never considered signing up for a course with them, but unfortunately, I can not rewind the time. At this point, I do not know what to do since they are not answering my emails and not returning my calls. At this moment Intec college is withholding me from completing my course.
Desired outcome: I would like to complete this course in May/June 2022 since I have paid a lot of money for this course, or for them to refund me so that I can go spend another 2 years of my life studying the same course at a different institute.
INTEC College
-
Cancellation of course pending 2 years later
- I have had issues with getting any assistance with regards to assistance understanding the study

material. And Due to Covid, I was not able to handle the course.

- I then completed a cancellation form, I sent this out in March 2020.

- After several complaints, I received an email stating that I would need to pay a cancellation fee or I

can dispute this.

- I disputed this and still nothing has been received.

- I have since received a threatening letter from attorneys requesting, I pay. This has been going on

for over 2 years now.
Desired outcome: My cancellation to be processed so I can clear my credit.
This review was chosen algorithmically as the most valued customer feedback.
Student number: 2020600242 Call number: CAS-1133352-88-R8LI48-72 I registered my son at INTEC College and had to battle to have his online profile sorted out. He was firstly duplicated with another student, then the wrong subjects were loaded. This took 3 months. During the internal exams in July 2021, the formula sheet was not included and we...
Read full review
INTEC College
-
I have paid for a reprint of my certificate, but have not received it still
I received my ECD qualification from INTEC in 2011, (ID:8205230040088),: Early Childhood Development NQF 5 SAQA ID 64649, but I don't have my certificate.

I contacted the office in July of 2019 already.

A reprint request was made and paid for on 5 March 2020 11 MONTHS AGO, but I have still not received me certificate - this affects my jobhunting abilities and is a extremely big problem - Please assist urgently!?!
Desired outcome: I need my certificate to be emailed to me URGENTLY please
We are here to help
16 years' experience in successful complaint resolution
Each complaint is handled individually by highly qualified experts
Honest and unbiased reviews
Last but not least, all our services are absolutely free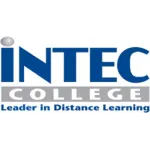 INTEC College contacts