AuPairCare reviews & complaints
My wife and I have had similar experiences as many of you that have posted here. We have had AuPair Care for 13 months, and needless to say we have ended our relationship. We had 4 inexperienced and...
Read full review
AuPairCare
-
does not care about welfare of children
My husband brought over an AuPair from Brazil with this service. She has told my children she is their 2nd mommy and he has allowed it. The worst part is that he is now in a relationship with her. She stays overnights alone with my children, which is clearly stated is not allowed in the rules they have on their website. She sleeps in his bed, confusing my children. She takes vacations often to get breaks away from the children. I have reported this to the agency and they have done nothing. Her "job" here as an Au Pair, or the visa she is here on is no longer valid as she is now considered a mail order... they refuse to look into to this issue and are allowing her to stay. It is confusing to the children as they think they have a replacement mommy. The Au Pair's mother comes to visit and tells the kids to call her grandma. This is unacceptable, and a horror story that you would never think would happen to you in real life, like a lifetime movie come to life. She also is lazy and sits on her phone all day long. She is more concerned about getting his money, vacations and social time than anything. I do NOT recommend this service as they seem to be only concerned about the money they are getting, and not the childrens welfare.
Our niece was placed in an Au Pair home in Portland Oregon under very false pretenses. She signed up for 4 normal children assuming they belonged to to host mother. Turned out there were actually 4...
Read full review
AuPairCare
-
Poor service and ripping off money
Au Pair Care is the number one biggest fraud. The State Department needs to step in along with DYFS. APC is replacing Au Pairs, that are clearly endangering the welfare of children to unsuspecting families.
I have had several Au Pairs that have clearly put my children in harms way. They have all been or at least attempted to be re-placed. APC deems the program as a "Cultural Experience" and the welfare of the children is not the primary concern.
I have withdrawn from the program. In retaliation APC has ripped me off of thousands of dollars. They have a contract that MUST be signed in the beginning that basically allows them to dock you of any monies they see fit. But when an Au Pair runs up your phone bill or crashes your car. They shun any responsibility. They do not pre-screen thoroughly. References are not checked.
Au Pair Care is money hungry and that is the bottom line. I strongly do not recommend them, unless you want your children injured or worse and your pocket drained.
AuPairCare
-
Au Pair Care- No screening & Not Healthy for Families
Au Pair Care does not screen their girls well.

Our family struggled with finding the correct au pair and thus used the
matching experts offered by the service to ensure we were assessing the candidates appropriately. The following 4 au pairs came through our home over the course of 16 month:

Au Pair 1: Left our daughter (11 months at the time) beside a boiling pot of water on the counter and then unattended sleeping on the couch, while she went to the basement to chat on the phone. We had her removed in 48 hours

Au Pair 2: Stayed 1 month and then decided she wanted to work with older children & have a car at her disposal (despite knowing our daughter was 1 at the time and that we did not have an extra car for her prior to her arrival)

Au Pair 3: stayed 11 months and was wonderful

Au Pair 4: Decided she cannot work Saturdays, despite knowing that alternate Saturdays were essential for her to care for my daughter since I work alternate Saturdays, prior to her arrival. She also thought she would bring our daughter to church with her on Saturdays, but realized our 2 year 2 month old daughter was too active for church.(never mind asking me if I was OK with her bringing my daughter to services, that were nonetheless, different then our own religious affiliation). She stayed with us 3 weeks.

After discussing the above with au pair care, I asked au pair care to seriously consider the angst and disruption to our household and stability to our daughter this has caused. They responded that they take great care in screening and stuck us with multiple thousands of dollars of fees (over $3000) for our au pair #4 that stayed 3 weeks! (not to mention 2 of those 3 weeks overlapped with the previous au pair, so that au pair 4 could be trained)

Overall an awful experience in the realm of childcare and I advise everyone to stay away and find a healthier alternative.
The complaint has been investigated and resolved to the customer's satisfaction.
AuPairCare
-
Bad service
I'm now an aupair in the USA, and I went thru the aupair care agency because they told me how good they are and that you get support thru your whole year!
Everything worked out well untill I actually started to have problems with the family, I tried to call the local area director, but she NEVER pick up her phone and it takes up to 2 weeks untill she finally calls back!
And on the coffee meetings she always talk bad about other aupairs and tell everybody about diffrednt aupairs and their problems!
She have called me maybe 2times for the check up calls, she is so lazy and as soon somebody needs help she just turn her backs on them because she is so lazy! why do more work then you have to ?

And now to my final problem I decided to exctend for another 12 months, I got my application approved and I got all my papers and I started to interviewing, until they just cut me off !
I didn't hear anything about it from the agency, I heard it from my host mom !
My host mom told me that the agency called them but they didn't call me, I've been trying to e-mail them I e-mailed 5 different people that workes for the agency and didn't get any respond what so ever !
And the reason ? because of rumors about me and that I've been doing stuff I'm not allowed to when it was all about a missunderstanding between my host dad and me!
He called the agency and told them I was doing a bad job . . .
They trusted him and cut me off !
Without telling me, and I heard it from my hoost mom.
The otherside, my current hostfamily is allowed to get a new aupair even tho they've been buying alcohol to underage aupairs, but they didn't get kicked out !
I drank a few times as an underage but never got in any problems what so ever and they cut me out !
and speaking of my area director ! she have an x-aupair living in her house on a traveling visa! not a working visa wich is illegal !
Seriously this agency is just crap !
I would never recomend it to anybody, not the aupairs and not the hostfamilies, because when you need help they just turn their backs on you and try to ignore you !

I now got a returning flight request for my homeflight, dind't get a call got an e-mail
I aksed them again why the family gets another aupair but I don't et a new family, no respond!
And now she responded in the e-mail i sent her and she said she need my return flight information,
and I have to pay the late fee of 100dollars evwn tho I paid the extention fee of 250 dollar !
SEriously I have give up all hope of this bad agency, this year was suppose to be a good year that I could enjoy
But it has been my worst experience ever !
The only good thing is that I bonded really good with the kids I care for I love them to death and they are like my siblings.

NEVER SIGN UP WITH AUPAIR CARE, BECAUSE THEY DO NOT CARE ABOUT YOU, JUST THE MONEY !
The complaint has been investigated and resolved to the customer's satisfaction.
AuPairCare
-
Bad Service
I am an aupair that want to extend for a year, my DS2019 was approved. Due to circumstances I decided to extend with a new family and preferably in the Greater Chicago area. According to my aupairroom advice I can do it and Aupaircare will do the best they can to place me in a specific area. I received one family from that area, but they never came back to me or phone as they said they would. I received a few others, but all from far away. Needless to say I told them that I prefer to go to Chicago. But time was getting closer (you get 5 weeks) and with the half way looming I contacted customercare at Aupaircare. I got an email telling no one in Chicago will have me. So I phoned (at leat now I have a name) and she told me she blocked my profile to HF's in the rest of the country but cannot finf anybody in my preferred area. On this new I asked why she did not contacted me < but she told me that I must either match within the next 10 days or go home. Hust like that. I said that I am willing to match in another part of the USA as they do not have any families in the Greater Chicago area. THat was on the 12 January. I ask to please find me another family. This was the last communication I received. Nothing more. I am in this country, my hands are tied down as I do not have access to their host family list. I am start advertising privately now and see if I can find a family. I just want to say I completed my first year successfully, I had no complaints from my family and I do not have anything on a bad record. I am fighting a loosing battle. The service to the aupairs are absolutely shocking.
The complaint has been investigated and resolved to the customer's satisfaction.
We hired an au pair through an agency. When the girl got here she was a disaster, didn't know how to change a diaper, etc. We called immediately to complain and hired other babysitters to train her...
Read full review
The complaint has been investigated and resolved to the customer's satisfaction.
Let me start by stating that it is important to note that an au pair is NOT a nanny - I discovered this the hard way. Also, I will assume my experience is an anomaly. Unfortunately, I was sold a bag...
Read full review
We are here to help
16 years' experience in successful complaint resolution
Each complaint is handled individually by highly qualified experts
Honest and unbiased reviews
Last but not least, all our services are absolutely free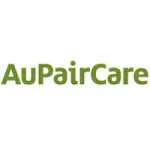 AuPairCare Company contacts