ICICI Bank complaints
499
ICICI Bank
-
credit card fraud
Dear Sir,

It's in sheer helpessness and frustration that I am emailing you as I have no idea what other steps I should take.
My ICICI Bank Credit card was misused on the 12th December 2009 and frauddulent transactions made between the 14th Dec and 15th december 2009.
Despite immediately contacting ICICI Bank credit card customer care department, to report the fraud and have the transactions cancelled, ICICI bank creddit card depratment chose to sleep on the issue and since then have been harassing me telephonically, and by email, to pay for the disputed transactions.A visit to the cyber crime cell too has given much recourse, as they say they do not deal with credit card fraud, even if it is online pyrchasing?What is cyber crime then besides hacking...Is this not a form of hacking? Or is it an inside job of an ICICI employee?The total fraudulent charges was InRs 62761/-.Now with the so called Interest this amount is INRs 78000/-.
Does this mean we are all at the mercy of the banks and their credit card departments and their collection agencies?
I have in the past few months been getting abusive and threatening calls from the collection agencies of ICICI bank credit card department, and these calls have now increased and have started to disrupt my office and home.
I sincerely seek your assistance here to help me stop this harassment once and for all. Not just for me, but for all innocent credit card users of all banks, who are victims of these so called credit card frauds.

I will be glad to provide any further information required by you in this matter.

The telephone number of the ICICI collection agency harassing me at the moment is (022)[protected].The person who called gave his name as Vijay Sharma(no doubt fake) .

Thanks for your assistance in advance.

Your's Sincerely,
Francisco de Sales
Mob: [protected]
The complaint has been investigated and resolved to the customer's satisfaction.
ICICI Bank
-
credit card settlement fraud and mental harrasement
Dear sir,
My name is pooja pandya and I am reside at india, in the year 2007 to 2008 I was the customer of icici bank and was using there one of the product credit card. I got this card on 2007 and they send me the card without my permission at my home after date I was using the card but after one statement they stopped to send me the statement, I raised the complaint to there customer care department and gave them my address and my email addressee but there was no result they put all the complaint on back burner.
After that I received a call from icici bank about my minimum dues but because of lake of statement I was always be unable to paid the amount then they gave me suggestion to send there agent at my working place and I was used to gave them payment of amount 2500 per month as my minimum amount on cash basis and the used to gave me a slip for that. I done that payment 7 times. After september 2008, I stopper the payment towards icici bnak because on that time I want to saw my statement but there agent name mr. Pathak from united services offered me for full and final settlement of my outstanding amount. I spoke to customer care of icici bank and after some negotiation they ready for a amount of rs. 18000 on 24 th december 2008 in two installment, then after few days the same agent came to ma and demand for the money I told him that I am going for the full and final settlement then he replied me ok madam you have to pay 18000 in two installment after your last installment you will receive noc from the bank, but if you want to settle the amount in one lumpsum installment then you have to pay 15000 cash and after 40 days you will get the noc from the bank, after the conversation I gave him 15000 cash and at the same time I asked for the slip or letter but he told me that the settlement letter and noc you will receive after 40 days by the post, he is not able to give you the letter, he gave me slip and told me that now my account was closed.

In between I was waiting for noc and called that person for noc he told me it will come by post, after 40 days again I called him but these time there was no response from there side infect I raised a complaint about these to the bank but again no replied.
Meanwhile I neighter received call from bank nor any statements

After 2 years now again they are calling me asking for the money in term of 35000/- full and final settlement, start abusing me and my family, agents are visiting my inlaws family, while I am not living with them, they are mentally harrase me like any thing told me to sold your body part and pay the amount and many more, I raised a complaint against them but there was no result.

I am very afraid by these calls I am living alone in mumbai and right now looking for job, even my financial situation is very poor I am not able to earn money so how can I full fill there demand as I told them about the payment which I have done on 2008. But icici bank and there agent are not ready to listen any thing they are asking for slip which I have received fro the agent in 2008 but right now I do, may be its misplaced some where, I request them to find the agency but they are not ready to help mi in any manner.
Now I am very frosted by such calls and need your help.

I hope you will provides me the help.

Regards
Pooja joshi
Icici card number ####
Resolved
The complaint has been investigated and resolved to the customer's satisfaction.
The complaint has been investigated and resolved to the customer's satisfaction.
ICICI Bank
-
wrong deductions
Dear Sir,
I am a ICICI Credit Card holder of credit card No.[protected] which is valid upto 12/12. On 11.05.2010 i received a SMS message on my Mobile Phone No +[protected] which read as" a transaction of USD 69.99 on 11-May-10 on Card No.XXXX9006 is made at MACAFEE.COM" whereas no such transactions were made by me. Kindly investigate how this transaction was effected and the amount be credited to my Credit Card account.

Jodh Singh Saini.
Resolved
The complaint has been investigated and resolved to the customer's satisfaction.
ICICI Bank
-
'icicicare=[protected]' icici bank credit card sunday, may 16, 2010 4:12 am
Dear sir

To whom so ever it may concern
Last and final letter in understanding and acceptance by you final with immediate effect.

To,
All
Imran sathi
Office of head customer service
Icici bank limited
Re: 'icicicare=[protected]' level3complaint/ credit card

Surender thamishetty
Customer service officer
Icici bank limited

Sangeetha rachintala
Customer service manager
Icici bank limited

Jack solomon
Customer service officer
Icici bank limited

And anuradha. nodal officer dept.
Anuradha m
Office of head service quality

And others

Consumer forum and complaint india

Last and final letter from this tired old man a senor citizen last request.

Very sad that you are not reversing or reverting all your charges. we hope it will be done with immediate effect on receipt of this letter and you will surely do the needful and this my last letter and wont expect any response or favor or any change in my thought whatsoever from my side for sure and this will be assumed as a acceptance from you, from this 63 years old not earning man a senior citizen of the republic of india

Also we are not receiving your statement and so amount is regularly paid after due date as you can see our records for payments in cash as the statements are not received as per the rule of statement with in the due date so charges are invalid. send me statements from the incorporation of credit card till date so that we can view and identify and minus all whatever charges finance charges you have incurred on my balance and all miss. charges expenses wont be paid by us for sure and are unacceptable in any form only credit balance of used amount minus the minimum as well as whole money paid will be paid.

We got a response from your team to settle the account full and final at rs. 20k and no calls harassing us as well, as letters will be posted to you this was their promises from collection dept. and left us for to make our decision and they were expected to come with written on an legal agreement letter mutual benefiting both parties and clearly removing name from cibil as well and waiving clearing all charges and finance charges put on our account with immediate effect and as settlement full and final with immediate please confirm your response on this update and were asking cash for the same and here we hear a different response from
Anuradha m
Office of head service quality
So make up your mind to one and now we don't trust any department and when we shall pay full and final ie., only the money we spent excluding not included all your exorbitant charges and finance incurred upon us without our consent and cost of our balance increased from mere rs 1900/- to the current outstanding is not acceptable to us and it will be waived off immediately on receipt of this letter/s.

We hope you would meet the above explanation with understanding and acceptance.

So late payments charges are invalid and your interest charges are not acceptable in this case scenario all the charges has to be waived actually with immediate effect and we regret writing this being the most respected and our credibility is clear and sound see for your self our efforts in paying your only the money that your credit card paid for us ie., only the principal amount of the expenses and we keep faith and we also paid regularly with out statements any money your collection boy gave us, and now after such along relationship and such an old non earning customer at an age 63 years plus, we still fail to understand our request not dealt properly even by nodal officer department and working customer care which are poor in their responses of what is our demands and they don't meet the same.

The finance charges service taxes interest collection fees are unacceptable to us and also we have clearly complaint for the same the moment we came to know about these charges being levied every month and recurring interest late payment charges and collection fees and other hidden shown charges charged without our consent and permission and your stubbornness on not reverting or taking back all these charges resulted in we stopping all services and ending our relationship with your company credit card and the attitude and stubbornness and way of speaking by your customer care has been already reported to you and other forum and respected panels looking at the responses and working in this credit card company, always time to time and we the customers who have long relationship with you face the music and have to pay the price for your habits and poor bad customer care department will be levied.

We regret to write as we want to solve the matter by paying only what you deserve that is the money you blocked for only the expenses and once again we can only do one thing and will keep on doing the same and stick to request for an immediate waived off all charges immediately and with immediate effect on receipt of of our letter/s and send your full statement from incorporation start of this credit card so that we can point out only what we have to pay that is the money you have blocked for us for that particular month and without any extra charges what so ever with and only after minus sing the regular payments you received and we paid blind folded without statements each month by trusting that our payments are received by you on time each time your man came here to collect it and also when we came to know about our principal charges going from 1900/- to the current amount is shocking and completely not acceptable to us or any consumer on consumer forum and complaint india forum.

Yours truly,

Your still unsatisfied long relationship holding,
But not presently your credit card customer
-complaint consumer forum
India
they are fraud and always take every thing in writing even while paying full n final they harass for payments with dire consequences and goons and gondas very bad name in market all products are fake.
ICICI Bank
-
life stage policy harrasment
My mother Dr. (Mrs) Bharati Prasad was mislead by an ICICI agent Abhishek Pandey in Ranchi into the Life Stage Pension scheme. He told her that it is a one time pension scheme and invested part of her money into the Life stage pension fund. The policy number of this fund is [protected] and the premium amount was Rs. 1 lakh every year, which was paid by ICICI cheque # 704414.

The policy was signed on 7/12/2017 and the documents were later received by the security guard of our colony in the 3rd weeks of December 2017. Since my mother was out of town she was not able to respond to the policy within 15 days of receiving the form, and she received the form in the 2nd week of January.

Thereafter she has made several calls to the insurance agent as well as the customer care at ICICI prudential and none of her requests have been addressed.

Through this email I would like to make a formal complaint regarding this behavior of your customer care and would like to seek some advice from other people who might have faced similar situations.

Sincerely,
Piyush Kumar
ICICI Bank
-
noc not given
ICICI Bank, Two Wheeler Loan.

Not giving NOC:

I have taken the Two Wheeler Loan from ICICI Bank My Loan No. LTCHE00005358690. I have paid all Installments. I am Praying God to get the NOC from ICICI Bank.

My loan got cleared on 10 June 2007. I have started to Follow Up with ICICI Executives to get my NOC from since 2 months.

I have called several times to customer care.

1st time--> I was Confirmed by the Executive that my Loan got Cleared and I will be getting the NOC with in 8 Working Days 15 days I waited till 8 days to complete . I didn't get NOC. Then I again called.

2nd time--> I came to know that I need to Submit my RC copy since my Vehicle Number didn't Updated in the Records First Time when I called to Customer Care no one Updated me about the same.

I waited for a week time and won't get my NOC. It's very frustrating for me. How can I get my NOC? So, how long I can wait.

And also I didn't get the NOC till Date.

So, kindly give me the NOC as soon as Possible. And get back to me as soon as possible.

Thanks,

Warm Regards,
N. Kumar.
Mobile: [protected], Res: 044-[protected]
Email: [protected]@gmail.com
Loan Number: LTCHE00005358690

Address:
Kumar N.
Old No. 3/222, New No. 3/326,
Kannaki Street,
Nanmangalam,
Chennai - 600 117.
ICICI Bank
-
non-receipt of demand draft no. 003027 (service request no. sr139793746) even after 13 days
Dear Sir,
I had made an online service request for a DD worth Rs. 1155 on 28th April, 2010 to ICICI bank. The same day, i was got the confirmation mail that the draft has been created and sent to my residential address via Sigma Courier Agency; SMS details-"SR139793746-Demand Draft number 003027 sent on 28-04-2010 via sigma courier vide AWB 569545. you will receive it in 4 working days".
But, i have yet not received the DD. When i contacted to the Bank, its representative said that Sigma courier delivery boy was gone to my house, but my house was locked. But, it is totally false claim. My house is manned 24 hours a day. My family reside in the house. Suppose even if my house was locked, then it is the responsibility of the courier boy to stick a slip in the house. But there was no slip found stuck in my house. When i said to the ICICI bank representative that the delivery boy has told a lie, then he ("As per our telephonic conversation on your land line number [protected], at 03.20 p.m.on May 07, 2010 your query has been attended. We request you to wait for 3 working days and if you have not received
the DD we request you to write to us."-N Ramachandra Rao, Customer Service Officer, ICICI Bank Limited) that he would look into the matter and send the courier again by 12th May, 2010.
Now today he has written me a mail, in which he said that i would have to collect the DD from my Main Branch-Nariman Point, MUMBAI. I reside in Thane, and why i would to go to Nariman Point branch to collect the same, as it is the ICICI bank and SIGMA courier fault. Why i would suffer for the fault committed by ICICI bank and SIGMA courier. Please look into the matter sir, so that i get the DD before the forenoon of 15th May, 2010, because i will go to my hometown on 15th May, 2010.

Hoping of speedy redressal.

Regards,
Navin Kumar,
[protected], [protected].
ICICI Bank
-
not paying the amt of theft
my self lucky khurana registerd owner of the car no DL8CH-6633 my car was stolen on nov 10 2009 and i complaind to icici as well as the police and submited the final report to icici lombard pitampura branch the executive name was mr ajit bahrdwaj along with all the documents they demanded from me but its been 45 days that i have not recieve my insurance amt kindly clear this or i will go to consumer court.
thanking you

lucky khurana
ICICI Bank
-
unauthorized access by bank. qabchgs deducted without any updates
Hello Sir,

I am the a/c holder of ICICI Bank since 2003 and I had bellow Rs. 1000 balance many times during last 7 years. Now they have started charging Rs.827 under this category (QABChgs). I am not sure what kind of charges are these. They never informed me regarding these charges either by Email or by Letter. Who has given right to ICICI bank to deduct the money without informing us. How could they debit my account withou any prior intimation? This is very Pathetic.

I want my money to be credited in my a/c which they have deducted twice from my a/c.

My Account number is: [protected]

1 16/04/2010 QABChgs, jan-mar10+ST77 DR INR 827.00
2 24/02/2010 QABChgs, Dec09+ST DR INR 827.00

Kindly look into this at your earliest and help me to get my money back.
Thanks
Harsh
ICICI Bank
-
tds & form 16
Though I have submitted Form 15G as early as in April 2009, icicibank
UDUPI Branch has negligently misplaced the form and deducted Income Tax of Rs5438 at source and remitted it to IT authorities.
Now for issuing TDS certificate, they say that it will be issued after
May20th.
ON TV, they advertise that they take care of even smaller things &
they provide privilege banking service.But when we go to bank the
ground reality is entirely different and shocking.The staff do not
even smile at us.Even the public sector banks are giving better service
than this bank.
so the customers are cautioned to keep away from this bank.
ICICI Bank
-
issue with icici money2india remittance service
I made a Money Remittance to India (Power transfer) using Money2India last week (First working day i.e Monday). Money was supposed to be in beneficiary's account by Friday for sure (that is what they claim). For first few days' customer services in UK have a set answer for the status of the transaction "It takes 2-4 working days to transfer money in beneficiary's bank account".

Now as those 2-4 working days are past and still my money hasn't reached in beneficiary's bank account and it's a shame to hear from UK customer services that even they cannot track the transaction. No status update is available on the website as well.

No phone number to contact anybody... gave me an email id... God knows when they will reply me back.

I am totally disappointed with this type of services of ICICI Bank.
Will never ever use this service again and will never recommend anybody to use it as well.
The complaint has been investigated and resolved to the customer's satisfaction.
ICICI Bank
-
netbankig froud
some one transferred RS 71000/- from my icici netbanking account to three fake account and widhdrawn money. Till date not recovered 95 days over.
Manoj Jain
Resolved
The complaint has been investigated and resolved to the customer's satisfaction.
The complaint has been investigated and resolved to the customer's satisfaction.
ICICI Bank
-
poor service, fraud
I have an account for the last 3 years with ICICI bank. I have been running up and down to banks to get my problems fixed every month. I am very tired now. I don't even want to have an account with ICICI anymore. That's the reason I have switched over to Citi as my salary account. The reason I ahve still kept the ICICI account is because I have a loan account with you guys and my EMI's are deducted from the same account. Recently I lost my ATM card in an Axis bankl ATM. First of all your website does not work when it is required ( I normally access the online account once in a month and that does not work - It sucks) . Second, your IVR system is horrible. The agents are very rude. I reported a loss of card and they blocked it...but whn I asked them to apply for a duplicate card they asked me to contact 1-2 hrs later as their freaking system are not working. Why cant you guys check your system and maintain it? They also said there will be a charge of Rs 221 for the duplicate card. Why ? Why should I pay? The stupid ATM machine took it in and did not give back the card. You should charge Axis bank in that case. I am not applying for a duplicate card and if I don't get a reply from a senior bank officer, I am going to send a chain mail to everybody in Dell (that's where I am working) and tell them about the poor service. As it is ICICI does not have a good name, on top of that if I send an email to about 20, 000 employess in Dell, I am sure they will choose to switch banks. I really mean it. I already have the email typed in. I will be sending an email to Chanda D. Kochhar too. I just got her email ID.

Al in all, ICICI sucks badly - NEVER OPEN AN ACCOUNT IN ICICI. This is not just one problem I faced. It's been a problem for the last 3 years. Dig into my account and you will see how many times I have called.

My email address is [protected]@gmail.com
Account number : [protected]

If you can do something about it then please do it. I have lost hope. Atleast help others !
I have also updated the entire message on FB, ORkut, Linkdin, Twitter. I hope most of the people will learn from this.
Resolved
The complaint has been investigated and resolved to the customer's satisfaction.
The complaint has been investigated and resolved to the customer's satisfaction.
ICICI Bank
-
complain against icici lombard - home insurance
Purchase flat on year of 2006 and taken ICICI Lombard home insurance on 2007, suddenly crack has appeared on wall so raised complain no. [protected] on dtd. 06/02/10 finally day before yesterday received repudiated letter when I have talk with local icicilombard office they told me crack happened due to manufacture defects so, your claim repudiated, in my line of thinking if it was due to manufacturing defect then how does it takes four years to appear crack. Now they are cheating to customer, requesting please take this issue to settle my claim.
Resolved
The complaint has been investigated and resolved to the customer's satisfaction.
The complaint has been investigated and resolved to the customer's satisfaction.
ICICI Bank
-
fraud
Dear Sir,

I was using ICICI Bank credit card no [protected]. I didnt receive my credit card statement since march to september. When i receive the statement it was showing an amount of 37 thousand. Also before that collection people came to my house for payment whom i had personally told to send me the satement so that i can clear off my dues. Now after repeted followup i did get my statement showing such a big amount which i could not pay in one installment. hence i asked to get an EMI option which was also not provided to me. Then one person from the Bank Named Mr S K Goyal whose phone no is [protected] came to my house an d asked for payment. I told him to pay 30 thousand now and rest he will get it settled very soon. I paid the amount but now he is saying that he has no clue about the settlement. kinldy help me. My no is [protected]. Please revert back in case you need any information about the Issue.

Thanks & Regards

TARUN KUMAR

Investment Banking
Tata Capital Limited
One Forbes, Fort Mumbai - 400 001
+91-[protected]
Resolved
The complaint has been investigated and resolved to the customer's satisfaction.
The complaint has been investigated and resolved to the customer's satisfaction.
ICICI Bank
-
call from mumbai lawyer
Hi,

I recived a call from Mumbai, stating they are police and a arrest warrent has been filed against my wife, My wife had taken a loan
prior to our marriage for her home expence, due to circumtences she could pay the EMI's for the last 2yrs,

whta ever the case is, dose the bank has any right to file a case against a women who is pregnant, and this caused a major fight betwen the families, I would like to know is there a way to over come such issues, and also would like to know, is it the true fact that
a person will be jailed for not paying the dues, Kidly advise

[protected]@yahoo.co.in
Resolved
The complaint has been investigated and resolved to the customer's satisfaction.
The complaint has been investigated and resolved to the customer's satisfaction.
ICICI Bank
-
wrong non-standard process in icici bank
In every ICICI Bank branch, there is an automated token machine with many options for the customer to get the token and one of the option is 'Deposit 50000 or more'. This facility is applicable to only the account holder who has got the branch as his/her home branch. For any other customer they can deposit a maximum of 50000 if the account holder has updated PAN card details.

This limitation is not mentioned/displayed anywhere inside branch and a normal customer gets the token, wastes his time in the queue infront of the teller and finally comes to know a deposit of more than 50000 not possible. Another loop hole for this process is the same person can deposit from different branches on the same day and this is not validated by any system, making it possible to deposit more than 50000.

I am not able to understand this logic behind and is a very frustrating process.

I written complaints to ICICI bank already, but looks like I wasted my time again.

Thanks
Madhu Varrier
Resolved
The complaint has been investigated and resolved to the customer's satisfaction.
The complaint has been investigated and resolved to the customer's satisfaction.
ICICI Bank
-
deduction of money from my account without dispence cash
Dear sir,

I am an icici bank account holder. I was using my atm on 3rd march-10 in sbi atm counter to with draw cash of rs6000/- but I was unable to with draw cash as the system shown that sorry unable to dispense cash but later on the above said amount was deducted from my account, which is not yet recovered yet.

Hence, requested you to do the needful in this regard to recover the amount as soon as possible.

Regards,
Santosh kumar mohanty
A/c-no-[protected]
Card no-[protected]
Pin code no-7166
Resolved
The complaint has been investigated and resolved to the customer's satisfaction.
The complaint has been investigated and resolved to the customer's satisfaction.
ICICI Bank
-
cc shows pending even after account settled - remove my name from cibil report
I am Sathyamurthy Iyer from Ahmedabad, Gujarat. I owned a credit 2 years back from Centurian Bank - CC No. - [protected]. Later recovery of credit cards was managed by ICICI bank and I had settled my credit card with ICICI Credit Card department in Sakar I, Ahmedabad office for INR Rs. 32, 800 (Ref/ICICIAHM/08-09/1208/67/FW/N/MAR). Even after two years of payment my account was liened last week for 2 days without any intimation. I was unable to withdraw any amount from account though my family was hospitalized. I have forwarded the request to your local credit card department at Sakar I, Ahmedabad. regarding the settlement and necessary information as required. And even after a week of the same, am informed that my name still shows in the RBI CIBIL report with pending amount for the credit card. It is my humble request to your bank that please remove the pending amount on my name from CIBIL report.

Please check your records properly and do the needful. Early reply to this email would be appreciable.

Thanking you,

Satya Iyer
Resolved
The complaint has been investigated and resolved to the customer's satisfaction.
The complaint has been investigated and resolved to the customer's satisfaction.
ICICI Bank
-
misselling
I had bought a policy Life Stage Assure from icici prudential on 08/12/2009. The policy number is [protected] and whose premium is 25000 yearly. According to company representative guidelines the policy term is for 3 years and on maturity i will get my fund value as per NAV. Secondly there is no allocation charges in the plan as per agent said. I have not received my policy bond till date. Regarding this i had a word with customer care excutive and he told me all about the product features. He told me that the plan is for 15 years and my first premium will be zero if i will not complete the policy term. He also told me that if i surrender the policy then surrender charges would be deducted from my fund value.Then i visited the company office in Sector-9 D Chandigarh and requested to cancel the policy. Company executives refused my cancellation request. Now i don't have any need of this product.Plz do the needfull things.

Regards
Manni Gupta
[protected]
Resolved
The complaint has been investigated and resolved to the customer's satisfaction.
We are here to help
16 years' experience in successful complaint resolution
Each complaint is handled individually by highly qualified experts
Honest and unbiased reviews
Last but not least, all our services are absolutely free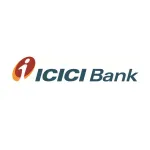 ICICI Bank contacts