Hush Puppies complaints
46
Hush Puppies
-
hush puppies shoes
Hi I am purchase Hush puppies shoes through online amizon after using 3to 4 month the sole is tourn and mashed so that is the reason I was complaint for this product first i was purchased that product not happen this after that as purchasing 2nd product this kind of happening i was facing so please look this matter and provide the immediate solution
Desired outcome: Need to provide the solution
Hush Puppies
-
Service
My wife and I visited HP store in Solo Square mall, Central Java in Indonesia. My wife picked up pair of sandals that marked 30 % discount on, including the price after discounted, and I picked up waist bag.

Once I wanted to pay, the cashier mentioned that those sandals were not discounted and instead, we had to pay for regular price and those items were for buy one get one free.

I asked them why that you had marked on the items and sign that items were discounted. Staff stated that they're just informed today. We visited the store at 14.47 and store opened at 10.00. They could've changed those mark/ label on the items or at least informed us before.

Next thing was, when I asked for their supervisor, none of the supervisors around, and last, staff told us that according the supervisor if we want to complaint, just direct to CS.

Lastly, before we left, staff trying to remove the discounted label, what a joke.

What a bad presentation for a brand!
Hush Puppies
-
Quality of hush puppies shoes made in Pakistan
I purchased a hush puppies shoe for myself in Jan online in Dubai. The first shoe was 2 different shades, after getting it exchanged with a lot of hassle because we had to return it, get a refund and buy it again. This time the shade was OK so we didn't check the shoe, yesterday when I finally wore the shoe I found out that the sole of the left shoe is jutting out in the front and it looks ugly, unfortunately I can't return it now but it is a disgrace for a company like hush puppies to be selling such bad quality products.
Desired outcome: I would prefer a refund or a replacement as it is clearly a manufacturing defect as you can see in the picture
Hush Puppies
-
Shoe from hush pappies Egypt
Dear Sirs,

I bought a shoe from hush pappies store in Egypt Mall of Arabia branch on 1 october 20121

On late november 2021 the shoe got a cuti visited the branch on 3rd of December 2021 and after a long negotiations with the very poor customer services and area manager they refused to exchange the shoe and told my that the quality control refused the exchange and they will fix it

I received the shoe after almost 3 weeks from my first visit

After 3 weeks from receiving the shoe the same issue happened again i went to the store on 26 of January 2022 and they insisted to have it fixed again while obviously they don't have the materials or equipment to get it fixed well
Desired outcome: I need to exchange the shoe
Hush Puppies
-
Service
I would like to complain regarding the attitude of your Hush Puppies store manager at Villagio Mall. He is to proud, boastful and dont' know how to communicate properly with customers. His Attitude is very bad. He dont deserve to be a manager in your store. Honestly it affects the impressions of your store as many noticed his bad attitude towards customers. Kindly take action coz it will affect your brand name as well. Thank you for your time.
Desired outcome: Atleast inform him how customers needs to be taken care of and be humble and in service.
This review was chosen algorithmically as the most valued customer feedback.
I am regular user of HP but this time i have bought your formal shoes Rs 14, 000 but i am much disappointed that after few time they not only got wrinkles but also upper layer is also damaged. photos attached. I am working in office and field and feel much embarassment to wear these shoes.
Read full review of Hush Puppies
This review was chosen algorithmically as the most valued customer feedback.
I had been to Bata showroom at Jayanagar 4th Block to buy Hush Puppies shoes and unfortunately the size required for me was not available. So the sale person advised me that he will get it home delivered and accordingly I went ahead with the purchase on the assurance that if there is any issue it should be reported within 7 days to them so that they can...
Read full review of Hush Puppies
Hush Puppies
-
Dealing about customer
I purchase your shoe City Tower, After claim I recieved same shoe and went to MM Alam Road. In MM Alam Road I talked with about shoe but cashier said I did not dealing with you because time is over. I said I am not coming nearest please change the shoe but cashier behaved with me and said you can go to DHA branch tomorrow I have no shoe. Now I went to Gajumata branch and he changed it but shoe was defected now I want to shalimar link road branch. In shalimar link road branch cashier very mis behaved with me and said I can not change it because I have no policy. But I said you have policy that you changed shoe with out use from any branch. now he changed it.
Hush Puppies
-
Leather shoes
I bought shoes from hush puppies sargodhafor 5000 rs n used only one time n sol removed from front I want to complain but I don't know how they ll response. They cost too much but product s not good. I bought shoes for my brother he lives abroad n I sent him that shoes n now he s mad at me why I bought hush puppies shoes if they wont answer or replace I ll advise everyone to don't ever buy hush puppies shoes
Hush Puppies
-
Faulty pair of shoes
Dear Sir/Ma'am,

I had purchased hush puppies brand shoes, but after using the same for 7-8 time i found the same are defective.

Shop Name: Bata, Magarpatta City Mall, Magarpatta City, Pune, Maharashtra
Shop Contact Number: [protected]

Details are as below:

Item Code: ([protected] -MOCCA ZERO)
Size: 10
Invoice Number: CM2369190024158
Bata Showroom GSTIN: 27AABCB1043Q1ZM
Hush Puppies
-
http://www.mallofarabia.com.eg/ hush puppies shop in egypt +2 [protected]
Dear Complain Dept,

On November 2019 I bought two shoes from hush Puppies - Egypt . on that time there were a promotion buy one get one free

I bought attached product . and I have been to your branch in mall of araiba twice to fix my shoes

Kindly note: I am not complaining from your staff but I am complaining from your poor quality product or I am guessing it is a fake product sold during the promotion time

After 2 months of use the shoes become very old - skin scratches every where and shoes front side is completely damaged
Store address Mall of Ariba - GIZA city, Egypt and store phone number is +2 [protected]

Regards
Hussein Ahmed
+2 [protected]
Hush Puppies
-
casual shoes size 11
The shoue were purchased approx 18 ($150) months ago from Harris Scarfe Morayfield (now out of business) & kept in their box until 15th Feb 2020.
I wore them once that night & the next morning noticed that the vinyl covering was separating from the main shoe in some places & bubbling in others.I don't have the original receipt so I don't expect that you will honour your "Quality guarantee". I am extremely disappointed in the product & this experience will certainly make me feel hesitant to even consider buying another hush puppy shoe. I have photos but your system will not let me download them.
This review was chosen algorithmically as the most valued customer feedback.
I bought a Hush Puppies black leather shoes with rubber sole. I have used it only for formal occasions and it has been with me for about 2+ years. About a week ago when I used it again, the rubber sole seem to have disintegrated, i.e. separated from the leather, some parts almost brittle, gaps both vertical and horizontal, etc. The leather is almost as good...
Read full review of Hush Puppies
This review was chosen algorithmically as the most valued customer feedback.
I have been wearing duty shoes (nurse) for over 30 years. The last 3 pair have all split in the same place, on the top where the stitching is and on both sides. They are not even lasting a year where previously I got a couple of years wear. The leather seems more brittle and cheap, even though the shoes are not. So looking for another brand of shoe. DISAPPOINTED.
Read full review of Hush Puppies
This review was chosen algorithmically as the most valued customer feedback.
The bottoms on both shoes are coming apart. I didn't think i needed to keep my paper work. I just ordered two more pairs of hush puppies shoes from the websites i already received hope they won't do the same. Tommy Thornwell Sr. The pair I'm referring about i bought in myrtle beach sc about a year ago have not wore them alot size 10m. I like my shoes please...
Read full review of Hush Puppies
This review was chosen algorithmically as the most valued customer feedback.
I have purchased 3500 slipper in 2 months it's totally damaged and stitches opened sole is Soo bad kindly call us on. 91 [protected] we wanna return it or need replacement quality issue is Der slipper material is not good at all even we r lover of hush puppies we always purchase from you only but it's first time we are really dissapointed kindly call us
Read full review of Hush Puppies
Hush Puppies
-
shoe problem (bad shoes)
I bought Huss Puppies from Gurgaon Life Style Mall few month back. Being premium brand we hope for good comfort & design but sorry to intimate that the comfort level of pair i bought is very worse. The rear inside portion of shoe is not comfortable & is of rough leather which give regular injury to my heel. Wearing pair whole day when I OFF DOWN shoes I found my feet injured badly, tired & in pain . I have been to store for this issue but no one is listening.

Pictures are enclosed.

Hopeful for solution
Hush Puppies
-
hush puppies shoes
I had purchased hush puppies looking at the good reviews and reputed Brand image.. but i am completely dissatisfied with the product.. this is the first time i attempted to buy hush puppies by paying RS 3884.. All other shoes that i had used till date was below 3K and used to last minimum of 2+ years.. to my surprise this product has lasted only 9 months without wear and tear.. the cushion inside has a hole and this hole apparently has extended to the sole as well.. refer photos..
This review was chosen algorithmically as the most valued customer feedback.
Hi there I purchased my Hush Puppies about 5 years ago from Robina Town Center, Queensland Australia, and have had a great comfortable run out of them. I work in an office environment and they don't get a lot of punishment, but I didn't expect them to self destruct as they have. They still have great uppers and plenty of sole left but over a very short...
Read full review of Hush Puppies
Hush Puppies
-
new sandals only last for 6 weeks and no replacement/ exchange from hp indonesia
I bought a pair of new sandals from Medan, Indonesia on June 21, 2018. I only wore it twice in Indonesia and then wore it everyday when I was back in Canada in July. On August 04, 2018, while walking, one of the straps just completely came out. I immediately emailed and sent the pictures of broken sandals to Canadian customer service team. I appreciated the prompt reply, however, since it was a purchase made in Indonesia, I was asked to contact the Indonesian customer service team instead. The Indonesian customer service team was EXTREMELY slow in their reply and didn't care much of the customer complain nor their product quality. The Indonesian customer service only stated that since it has passed the 7 day warranty period, they won't be doing any replacement or exchange.

I have been purchasing hush puppies for 10+ years and absolutely DISAPPOINTED with this latest purchase. How could an expensive and supposedly good quality sandals only last for 6 weeks. I am traumatized with the experience. It's a waste of money to purchase the expensive sandals from Hush puppies that only lasted for 6 weeks.
We are here to help
16 years' experience in successful complaint resolution
Each complaint is handled individually by highly qualified experts
Honest and unbiased reviews
Last but not least, all our services are absolutely free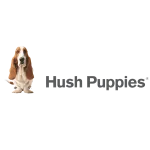 Hush Puppies contacts