Hughes Network Systems complaints
612
Hughes Network Systems
-
Internet
These people lock my service and said the credit card I use too pay my bill was not mind I lost my old credit card so I use a new one I had to fax bank statements letting them know it was me but it been a whole month I did hear anything back I call a thousand time they all tell me it will be 3 to 5 business days I told them I have kids in school and I need internet This is sad
Hughes Network Systems
-
No internet
Dear Sir,

On November 4, 2021 I had Hughesnet installed in my home. On November 6, 2021 the internet went down. I called around November 10, 2021 and we went through all the steps to get the internet up and running, but to no avail. I was told that December 16, 2021 was the earliest that I could get service. I informed them that this was unexceptable. I told them to figure out something and call me back (which they never did) I called around November 16, 2021 and was on the phone for over three hours. I informed them that if someone was not out on November 19th or 26th I would cancel my contract. A gentleman came on November 27, 2021. He did everything he could and still had no internet. I left Visat for Hughes, also I had Hughes around eight years ago.
I received an email stating that my bill was generated. I called November 29, 2021 and was told I would have to pay for the internet even though I did not have internet for the whole month and that once it was back on I would be credited. I cancelled my account with Hughesnet. I was on the phone for an hour and a half.
I have not had such terrible customer service with an internet company. I have to repeat things three to four times. When I asked to speak with a representative in the USA I was told that was not possible. Your customer service is terrible, I am really disapointed.

Susan Brewer
369 Crosby Heights
Waltham, VT 05491
Desired outcome: I want internet and a discount for six months for the terrible customer service
Hughes Network Systems
-
Internet
We moved to a rural area in August here in Alabama, and the only internet option was satellite internet... Being 2021, I assumed Hughes Net had gotten all the bugs out of their system... I gave them a call and was told I would be able to watch NetFlix and YouTube with no problems >>> WRONG! Now 3 months into my subscription I realized I made a terrible mistake trusting this shady company, and got suckered into what is most definitely an anti-American pyramid scam to extract as much $$$ as possible with providing a decent service... I would have been as well off or better to buy into the dial-up our local phone company provides to homes in the rural areas not serviced by other internet providers... Hughes Net preys upon people who live out in the country...
Desired outcome: I want out of the 2 year contract, being I have not received the service for which I have been paying...
Hughes Network Systems
-
No service
On 10/272021 we paid our Hughes net bill. We usually pay by check but used a credit card. They took out $211.51 an told us the service would be back on in 1 hour. The service never came back on so we called back. They accused us of using someone else's credit card. We got our bank on the phone with them who verified all the information. Then the bank sent a fax of our account verifying it was us. We have had them on the phone every other day for a month and still no service.

Because we live in an area with no cable, no cell service and no 911, Hughes Net is our only life line. Our security network is down and we have to drive half way to town to make a phone call. Can someone please help us solve this problem, they have been paid over a month.
Desired outcome: Need our service back on ASAP
Hughes Network Systems
-
WiFi service
Just installed and kept getting poor internet connection over and over ! Talked to three customer service reps who I could hardly understand that had me changing router programs…The best one called back from Venezuela. Oh boy! Still not working. This is the worst WiFi service ever and super slow even with the extra cost of "high speed internet ".
Canceled HughesNet 3 days later!
Desired outcome: Sad service. Don't waste your time and money!
Hughes Network Systems
-
Satellite service with internet
We obtain service less than 60 days ago and have had continued bad connections. We have spent over 10 hours on the phone with technical support to try and fix the issue. Obviously something is wrong with the equipment. I just spent another 2 hours today with technical support and ask if we are disconnected to please return call. After 2 hours the call was disconnected.

Hughes net wants us to pay a fee to come out and service the equipment. It hasn't worked properly since installation. We have upgraded the service because that was one of the solutions given.

This service is ridiculous!
Desired outcome: Have the equipment checked and replaces or a complete refund for all that we have spent having this service
Hughes Network Systems
-
Satellite Internet little to no service completely dead for over a month
Satellite Internet little to no service completely dead for over a month. I signed up for HughesNet January 2021 under the promise that there would be little to no problems. There has been nothing but problems. Poor technical service bad attitudes and general runaround. I've had zero Internet for over a month and all I get is excuses. I told him I'm not paying cancel my service because it's not do me any damn good. Now you chickenShits are screwing me for getting out of a contract that you didn't hold up your end.
Desired outcome: Refund My contract cancellation fees. Stop being a crook.
Hughes Network Systems
-
Service invoice # 134892599
Service inv # 134892599 was for an upgrade from Gen4 to Gen5. They changed out the dish and the router but didn't have enough time to bury the new coaxial cable. Service rep said he would come back and bury cable when he had some daylight. After two months the cable is still sitting there on top of the grass.

Spoke with a customer service representative last week and they said it was my problem.
Desired outcome: come bury the cable!!!!!!!
Hughes Network Systems
-
ht2000w
About a year ago my Hughesnet modem HT 1100 stopped working. your tech installed a Hughesnet wi-fi modem. Before the change I was getting a download speed of over 4.00 mbps and that was with my netgear router over wi-fi. With the new modem its less than 0.30 -0.60
mbps. I've read many complaints about your service that advertises 25 10 etc mbps but delivers much less. your techs seem to think its always ON OUR END BUT YOU ARE MISTAKEN. There are many complaints just like mine. You know it and I know it. Ive been with your service for a very long time. But I can't ENDURE DEALING WITH YOU ANY LONGER. WHEN MY 190 gb tokens run out your service is HISTORY! And OH! PLEASE! DON'T BLAME IT ON COVID!
Desired outcome: FIX IT FOR EVERYBODY OR GO AWAY
Hughes Network Systems
-
Internet being turned off
My husband downloads music and movies to watch and listen to at a later time. Some of music he puts on cds to listen to in our car and pick up while we are in them. He nor I have any plans of selling the cds they are just for personal use. We are both in our 70s and the music his past time and he enjoys watching mostly war movies over and over as he is a viet nam vet.
Desired outcome: turning hughes net back on
Hughes Network Systems
-
Financial harassment
I had Hughesnet for the better part of 3 years . I was on month to month as my contract expired. In April of 2020 I changed satellite providers, called Hughesnet and cancelled my service and was sent the shipping labels to return their equipment. In June of 2020 I received my credit card bill and Hughesnet had charged me for two months service. I called Hughesnet and explained I had canceled, he refunded the money and again assured me the account was closed and I would receive the return labels soon. I received the labels and returned the equipment. Four months later a law firm representing Hughesnet is filing a collection on me. I call them to explain the whole thing and after three phone calls, it's settled. Now almost a year later I get ANOTHER collection account letter ... what in the world is wrong with you? I can't cancel my freaking account without you trying to steal from me?
Hughes Network Systems
-
Slow internet service
Three days ago HughesNet installed internet with a promise of high-speed internet. I work for a therapist from home and need high-speed. This has been the slowest internet service since 1980. I called HughesNet customer service with no results. I was told by several sources that HughesNet was the worst internet provider but had no choice in the small town I live in.
Hughes Network Systems
-
Business internet
Fraud! Service does not work, ever! Never works. Never works. Never works. $164 per month for nothing. Never works. Cannot even check email on my cell phone. Excuses. Excuses. Excuses. Blah blah blah. Service never works. Hate hughesnet! Liars. Criminals. Fraud!

Service never works! Service never works! Horrible. Liars. Scam. Complete crap. How is this even possible that this scam is even allowed to advertise, ever? What an absurdity! Service does not work. Hughesnet steals, lies, cheats, breaches its contract with me every-single-day! Fraud!
This review was chosen algorithmically as the most valued customer feedback.
My # with hughes is DSS37202423 for almost two years I have been biledl for internet that doesn't work all I ever I get a message that says connected with problmes I called several times all I I am told is to pay for more data other than that there is nothing they can do. This is the worst service and customer service I have ever experienced in my life and...
Read full review of Hughes Network Systems
Hughes Network Systems
-
Illegal billing
your company is dishonorable, we disconnected service in august of 2019
to move to another state. your company took it upon itself to turn service back on and commence billing my credit card, after many calls to your company we were assured it was corrected, obviously this was a lie,
which seems to be a pattern at this company, the billing continued forcing me to cancel a long standing account, now i receive a collection notice lol,
at our out of state new address . So as there is no mistake in understanding we are consulting with an attorney and contacting the Wisconsin states attorneys office, i also see a number of people wanting to start a class action suite, iam surely looking into that.
sincerly
michael Lindaas
[email protected]
This review was chosen algorithmically as the most valued customer feedback.
Over the past week I have called Hughes Net 12 X's . on hold no less then 40 minutes still not cancelled . On Sept 1 2020 at 10:19am i finally reach rep Marcus he was of no help stating i signed a 2 year commitment I did not . When i asked for proof of contract he had none . He further stated that he must state his terms and conditions of cancellation and i...
Read full review of Hughes Network Systems
Hughes Network Systems
-
Internet service overcharged for two months and still have not received a credit for any.
I have spoken with 3 different agents and they assured me that my bill would be correct for aug moving fwd. I was again over charged for internet service today. I want my refund for this month and if I do not get a refund I will contact the bbb and my attorney. I have been on hold to speak with a supervisor for 2 hours and still nothing. This is the worst service I have ever received. The third agent was most helpful but he said he cant give me my refund due to your system. I know I can get a refund because I was overcharged for two months. My name is carol gonterman my phone number is 386-410-0787. My service is for 71 fellowship lane, blue eye, missouri 65611. I can be reached best at 386-314-7831 during the day. Mario cabello was the last agent I spoke with before I was disconnected after two hours of trying to get this resolved, reference # 131971076.
Hughes Network Systems
-
price increase from 98.78 for three years billed last month for 125.92
We have been paying auto pay for our internet service for 98.78 for three years. last month July we were billed 125.32 this is an additional fee of 26.54, we were not advised of this increase, nothing said. Our internet service with you was down for 5 days and finally fixed, we were not even offered a credit for those days, but suprise we will increase your bill. I think that this is a poor way to run your business. Shame on you! what is your reasoning for this increase I would like your explenation for it! I sent an email on Monday the 8/03/20 with no response. i will now start looking into other wi-fi options in our area.

carol Henderson
7538 N carmel Ridge Road 765-3469852
Hughes Network Systems
-
Cancelation and return of equipment
I cancelled my service May 2020 and received the box to return items.. all items required for return were packed in the box and returned. I get a notice from my bank of a 214.00 charge. When called I was told that I did not return the transmitter. All the other required items were in there except the transmitter per the customer service representative. I am positive that the said transmitter was indeed in the box as I have no use for it otherwise. I have checked the dish for anything else that could be removed and there is nothing left on it to return. How is it possible that all packaged items (in the same box) were accounted for except the said missing item. I will be filing a complaint with BBB and a formal dispute of charges with my bank.
Hughes Network Systems
-
Internet service 20 gigs / month
Horribly slow internet service! I'm writing as many bad reviews of this horrible company as I can, while I wait for my streaming to catch up. They use the Covid pandemic as an excuse for their slow service. I've spent almost an hour and a half on a 50 minute Netflix program and I'm only half way through it. There was no indication that during times of heavy use the service they promised would be greatly reduced. They deserve to be sued.

I'm not interested in going through their laborious troubleshooting processes which often take hours of work and result in more problems.
We are here to help
16 years' experience in successful complaint resolution
Each complaint is handled individually by highly qualified experts
Honest and unbiased reviews
Last but not least, all our services are absolutely free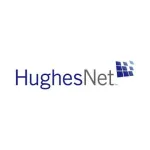 Hughes Network Systems contacts