Hughes
-
poor service
I initially signed up for internet and satellite TV with HughesNet in April 2018. The. Technician came out and installed the satellite and cable to the two TVs. The technician left, and about 30 minutes later me and my daughter tried using the Internet and TV. Neither one work. I immediately called The technician on his cell phone to inform him of the problem. He told me he was headed to a car show and could not come back but for me to call back in and they would send another service technician . I did as I was told, but all I received were people trying to get me to troubleshoot which I did multiple times. Over the next 2 to 3 weeks I called in and complained that I still had no service and they said they would escalate it to their engineering department. They said I would receive a call within 24 hours. The next day I looked at my phone and saw I had missed a phone call. I called the number and was told that I had to reschedule another call because they would only called me one time within 24 hours. So I called Hughes net again, and again was put through the same routine of checking the system the buttons and unplugging and restarting the unit. This went on for almost 4 weeks by then I had decided to end it. On the last call I told the customer service agent to cancel my service. . She forwarded me over to another department. The resolution department I think it was called. The lady wanted me to go through the steps again fixing the system which I had already done about 10 times prior. I told her to cancel the system I was tired of it it never worked it never will and I was done. She said that she could escalate a call to the engineer to call me within 24 hours. I said no cancel it it will push me past 30 days and I know I would not be able to cancel it and get my money back. She proceeded to cancel My service. The very next day I received a phone call via message that a technician was on the way to my home. Obviously it had not been canceled. They c my service. The very next day I received a phone call via message that a technician was on the way to my home. Obviously it had not been canceled. The technician never showed up to the house but I did receive another message that he would try again the next day. This is after I had canceled my service. Now Hughes net is sending me a bill for $163.98 because they say that I went over the 30 days. Did not go past their 30 day free installation or trial period. I never had service I never had Internet I never had TV! I should not be responsible for a service that I never even used or had.
Hughes
-
internet service
My mother has had Hughes for a few years in Bainbridge, GA as it is the only service that really works in her rural location. When I was home 8 months ago, she called to see about reducing her plan and spoke with a representative (Shelly) who told her about the new 5G plan--faster speed at a lower rate. I was there as my mom went through the process and wrote down everything, the confirmation number that cancelled the original account and the information for the new one to verify when the tech arrived.
Today, my mom realized that she has been charged for both accounts--the closed and current account--this entire time. Upon calling, she told the manager that she had a confirmation number which he declined to look up and merely told her, he didn't know how she got it. SO WHY NOT LOOK IT UP! And Shelly lied that she remembers the call dropped and my mom "never called back". All lies, as I was there--my mom has the cancellation confirmation number and all the new info. So after being a loyal customer my mom was treated like crap. Shame on you Hughes for taking advantage of people. I am a member of the US Army, and please know that I will tell everyone I know to tell everyone they know not to associate with you because you treat your customers like garbage.
Hughes
-
gen 5
I have been repeatedly lied to by Hughes Net and I'm tired of it. I was told if I went with a two year contract with the Gen 5 I wouldn't have as many problems with my internet. Will the problems are worse. My security service that protects my house hasn't worked right since I ordered the Gen 5. I plan on turning this in to the FCC and the BBB if this mess isn't taken care of immediately I will also be contacting an attorney. I'm tired of all the lies and my house being at risk because your internet service going down. I want released from my two year contract since you people didn't keep your end of the bargain. I was a full time customer to begin with and this is disgusting. I can be reached at [protected].
Hughes
-
hughesnet internet service
Before I ever agreed to the service my first question was, "Will it run my Netflix without buffering every few seconds?"
His reply was how many devices do we have, I told him 2 phones, one iPad, one smart TV. He guaranteed I would have no problems. Next, I had to wait weeks to get the service installed. I waited on their installer and he was a no show/ no call. I wish now I had never let them on my property. From day one it would not work. My husband called them the next day. They kept him on the phone for hours having him "try this" and "Try This". They even said they could see that we had no signal. They then wanted to charge an additional $125 to send out a technician. He told them to come get it. They said they couldn't because it was in my name (wife). I made several calls and they kept me on the phone for hours...Try this, try this again. I had made the mistake of letting them auto draft payments from my credit card. I now know the reason. They charged 3 payments that used up 90 days. They knew that if we went over 30 days they had us. THIS COMPANY IS THE BIGGEST SCAMMERS IN THE COUNTRY. Now they have turned me over to a collection agency for the complete contract amount. I will NOT pay for something I did not get. STAY AWAY FROM HUGHES NETWORKS.
Hughes
-
gen5
Finally convinced to upgrade to Gen5 from old plan I had for years and while we did have problems with it every once in a while, the switch to Gen5 was the biggest mistake EVER! The technician installing it said I would need to wear a seat belt because of the increased speed. What a joke. We were sold a far worse package than the one we had before. Why are they still in business? Oh yeah, I was forced into a new contract with early termination fees now. It takes forever to load pages with lots of error messages. Why did God makes ticks and why does Hughesnet exist?
Hughes
-
internet
Terrible company! Buyer beware! Hard to cancel, threats about huge cancellation fees. Make sure you read the contract word for word. Sent someone to the house I just sold even though I told them not to and got in a n argument with the new owner, charged me a large cancellation fee and threatened to charge more if I don't return their equipment. I have told them I moved and they need to send me the return box. Don't use this company!
Hughes
-
internet service
My wife and I took over my grandfather's old Hughes net account. First they never changed it over to my name told me I had to pay for the equipment that my grandfather had paid for for 2 years. Account is still not in my name. Received the WiFi router for the gen 5. Service randomly cuts in and out so I call and complain for 4 months straight at least once a week. They send a tech out once problem never gets solved. Last time I spoke to a manager he told me it was because I hadn't paid my bill yet and I used all my data. If that was the case how is it that it doesn't work right after I pay our bill. If told them they were not getting another dime from me or my family. I received the box to return the modem today delaying on if I'm going to return it in one piece or not.
Hughes
-
installer
We ordered Hughes net internet service bundled with dish network. They were installed the same day. Everything was perfect with the dish installer. The Hughes net installer did not bury our cable but maybe half way. He actually told me to go buy dirt and how to finish burying it. He was here for almost 5 hours. I was home by myself with 4 of my children including my teenage daughter who is 16. The entire time he was here he made inappropriate comments about my daughter having boyfriends and chasing boys from the yard. He kept asking my daughter to come help him and read him numbers. He tried to follow her to her room to talk and ask for more help. I stepped in and it didn't happen. He continued inappropriately comments such as thanks for making me dinner etc..I understand being friendly but this was way beyond inappropriate. It has been almost 3 weeks. We have contacted Hughes net 3 times and are promised manager callbacks and have not recieved one call back. Today we were supposed to get a new Hughes net guy out to remove the pole and satellite because it wasnt installed correctly. We canceled our service the next day after installing. They sent the same weird guy who was inappropriate to do the work. I refused to answer the door. My husband has been on the phone with them from work for over an hour and still no manager or help. I have pics and a video of his work. His actions are a whole other issue entirely. My pics and video will not load for some reason. I can send them via email
They finally let my husband talk to a manager who just referred him to call the corporate office which is now closed. They did tell us the technicians name was Chris Gann.
Hughes
-
follow through on no charge for early termination of voice service as promised.
My account has been charged the early termination fee of $140.00 on my 6/8/2018 bill. I've already sent a chat with HugheNet representative and they said they could not help me and I would have to call. I asked to have someone from the US call me; it has never happened. Here is a copy of the letter indicating that I would not be charged the early termination fee. I'm asking that the fee be immediately taken off my account.

Mr. David Dennis 5/2/18
Trade Practice Consultant
Better Business Bureau
1411 K Street Northwest, 10th Floor
Washington DC [protected]

RE: Patricia Horton

File # [protected]

In response to your letter to the Executive Customer Support division of HughesNet, it has been acknowledged that Ms. Horton was not satisfied with the proposed resolution that HughesNet has offered.

HughesNet has acknowledged Ms. Horton's objection and re-evaluated the ongoing Voice service issues. It has been confirmed that the issues are still unresolved and Ms. Horton wishes to terminate this service but still keep the internet service. Currently Ms. Horton has 14 months remaining on her Voice service and her contractual agreement would subject her to a $140 early termination fee. HughesNet has decided that in light of Ms. Horton's difficulties with the Voice service we will waive the entire early termination fee for the Voice service. HughesNet reached out to Ms. Horton on May 2nd, 2018 and notified her of this resolution which she accepted but did ask to allow her some time to port the number over to another service provider. HughesNet has scheduled a call back on May 15th, 2018 at 1:00pm her time. Additionally, since Ms. Horton's bill will be generated before the call back, HughesNet has applied an adjustment to her account to cover the Voice monthly service charge with the tax based off last month's invoice. A credit of $35.28 has been provided and the previous $30 off discount will still remain on Ms. Horton's account as well. HughesNet looks forward to speaking with Ms. Horton on the date and time scheduled.

We sincerely regret any inconvenience that Ms. Horton may have experienced and express our sincerest apologies. At this point, we would respectfully request that our response to this complaint be accepted as closure to the case, and HughesNet is hopeful that our continued effort and actions will serve as a demonstration of our good faith. Thank you very much for your consideration.

Warmest Regards,

D.Mailloux

Executive Customer Care Support Division
Hughes
-
no or either very poor internet service
I have been having issues with my internet service since I signed up. I will lose connection to the internet all throughout the day every day. I have had a technician to try to fix the problem with no success. I have contacted Hughesnet on several occasions and they've not been able to fix the problem either. I have never been so disappointed with an internet provider before. I would not recommend Hughesnet to anyone trying to find an internet provider. I want out of this contract and I will do whatever is necessary to do that too. This is not the way you are supposed to treat your customers.

My name is Ann Alexander and my phone number is [protected]
Hughes
-
unauthorized charge on card
I canceled service on my internet right after it was installed because it never worked. I was told that I would receive a box to return the equipment in. I waited and waited. Finally I called wondering where it was and heard a recording about an automatic bill that was set to be charged on my account. When George came on the line, the auto pay was the first thing I asked about. He said I had a zero dollar balance and as long as I returned the equipment nothing would be charged to that card on 6/5/18. (Our conversation was on 6/2/18) He told me I should expect the box the following week. I asked again about the charges on the card because I had recently gone through a break up and nothing could be charged to that card. He again reassured me nothing would be charged to it. Fast forward a little bit, I get text messages and phone calls from my ex about the $400.00 charge that Hughes.net charged to his card after they told me nothing was going to come out. When I called about this, I asked them to pull the recording from the phone call. The woman told me that if George did tell me that, they would have to refund the money and that a supervisor would call me in 24 hrs. No one called so I called again and was told it would be 24-48 hrs. Again, nothing. I called again and was placed on hold for 50 min and was then hung up on. So I called again. I argued with that person who kept telling me the charge was for early termination which is not my point, point was I was told nothing was being charged. I was under the impression everything was paid up to date. Finally I got a manager who said he would do nothing, the charge was valid. He said he would not listen to the conversation with George because it didn't matter. He was rude and ended up hanging up on me.
Hughes
-
internet provider
So called internet provider, really a total scam. Do no deliver promised speeds, after the sales call, you cannot get an American, cannot correct their billing system which does not accept my street address but of course the kind folks in India are VERY HAPPY to take my debit card info. Rarely can understand these people. Speeds are almost always BELOW 1 mega byte which means nothing in today's technology will work. The first day I had decent speed compared to my previous ISP, but shortly after that, dropped to below 1 mega byte, their own software for monitoring data usage cannot find my modem. I believe their early termination fee is the highest in the US.
This company is a complete scam DO NOT CONSIDER THIS COMPANY!
This review was chosen algorithmically as the most valued customer feedback.
Called to sign up for internet on May 30th around 5:30 p.m. and the representative I spoke with looked up credit and told me I didn't get approved and so he called my husband on three way and put it under my husband's name after he got the approval from him my husband got approved and he stated to us both to the at he would call back today on the 31st to do...
Read full review of Hughes
This review was chosen algorithmically as the most valued customer feedback.
I am needing to find out what I need to do to cancel my internet. I do not want to be charged for it anymore. It does not work. It doesn't work on my computer, phones or tv we don't stream and we don't want a lot of videos. When I called and asked about service I told them that I run a business from my home and wanted to make sure that I was going to have...
Read full review of Hughes
This review was chosen algorithmically as the most valued customer feedback.
Hughes net this is all a lie Built-in wi-fi be ready to recover page many times Connect multiple wireless devices at home (lie). You'll have peace of mind knowing that your system features the latest in wi-fi standards and technology (dual-band 802.11ac). Delivers 2.4 ghz and 5 ghz for incredible speeds and excellent coverage (lie). Set up separate guest...
Read full review of Hughes
Hughes
-
hughesnet service
I have had Hughesnet for at least two years now and every month I "run out of data", and when I do I call to complain. when I call I am told that my system is running fine, they see no problems. I have no internet option except my week cellphone signal, which is also quite inconsistent. About 4 months ago when I called I was told I should upgrade to the Gen V and get to 30 GB of data, with that I would have plenty of speed and data. I fell for it and since the switch I run fast for bout a week just surfing, no video or streaming and I run out at least 10 or more days early every month. When this occurs I call them up and get the same line " your equipment and cellphones are using data up, even when they are not being ctively used". So since February, we have an ozone WiFi zone in the house, if the mobile device, laptop, or cellphone is not being used for internet use, then the WiFi settings are off. This past March I contacted them again because my data had disappeared again, I checked all my devices and none were set for WiFi, meaning whenever we use a device for internet we have to go into setting to turn the WiFi on. Which is a pain in the neck when we are elsewhere because it won't pick up WiFi at public hotspots, therefore it also ends up using more of my cellphone data. Well, this past call to them I was told to turn the modem in the house off when not in use, I was also given 3 GB of data. So I turned the modem off, and have not turned it back on since. My new month of data started on the 9th and the modem was never turned back on nd today on the 17 th, I am using public WiFi to check my data, and with 25 days left in my month, I have no more anytime data and my bonus data is at 75%. Now my question is how can I run out of data if the system has been off. Does just the mere existence of a contract with Hughesnet constitute data consumption? Do they even keep track of the data usage, or would we find a giant wheel in their corporate headquarters spun to decide how much data is being used and by who?
I called them again to find out how I could have consumed all the data if nothing is running, the guy who answered checked my system and told me he couldn't figure out why, unless I turned the system back on. I explained I wasn't home but I would contact him again when I went home. This company, was my single opportunity to bring internet to my home, internet access is as important for daily living as other utilities. Most occupations require a minimum for communication as well as payroll. I am so disgusted with Hughesnet right now I don't just want out of my contract, but I would like to see them out of business, because they are swindling most of their customers with promises they either can't provide or do not care to. My neighbors are experiencing the same issues, but I can only write about my experience.
Hughes
-
satellite internet service
Originally (March 13, 2012) I signed on with Hughesnet with a business account SME14849. I can document this.
About two years ago (March 2016) I requested an upgrade to a modem with more buffer space. I can document this too.
Your technician came out to install it and told me that he had to replace the dish as well as the modem. He also told me that he only had a regular customer modem, but that it would serve my needs well, or I could wait until he got the business modem in. He also told me that I would have to pay for the equipment and that would be done through a draft. I agreed assuming that after a period of time the equipment would be paid for. I can prove this too.
He did not tell me that he was setting me up with a second account an I did not learn that he had done this until February of this year. I can prove this too.
During the period from the installation of the unwanted and not ordered second account and February you drafted $1, 760.76 from my Commercial Bank account. I can prove this too.
You added the second account by deceit. This is nothing short of theft by misrepresentation. I can prove this with documentation.
Now you want me to accept this loss which by trickery you stole from my Bank Account, and you want me to let you to continue to steal from me by my paying for two accounts when I never authorized but one account and never used but one account, and are threatening to terminate both accounts if I do not.
I have all the proofs I said, and if you ever threaten me again or interrupt my service again all this evidence and more will be sent to the Attorney General of the State of Texas with formal charges. It all honesty and integrity you should refund every cent you took from me. However, I believe honesty and integrity are not attributes of Hughesnet. The next move is yours.
Hughes
-
internet
My first call to technical support was on May 9, 2018. They had me troubleshoot the problem with slow internet over the phone. The conclusion was that an engineer would have to call me back within 24 hours. I never received that call. I was given a case # of [protected]. When I called back to see why nobody had called me, I was told that there was no documentation of my call. So we had to start all over. I was at work so I had to call back when I returned home so that I could once again troubleshoot over the phone for them to conclude that an engineer would have to call me back within 72 hours. Again I waited for the call and never received it. The case # was [protected]. I finally got in touch with someone in customer service and she said that something was wrong with the dish so they sent a repair guy out that wasn't very talkative. He said that the radio on the dish wasn't working properly so he fixed it. He left without showing me on my tv, computer, or phone that he fixed the problem. He was there on 5/15/18. On 5/16/18, I tried to back up my iphone and it would not back up due to the slowness of the internet. I also tried to playback a television program and it said that my internet was not capable of playing back (streaming) a movie. I have been displease with this service since January but finally started trying to get something done about it in the last few weeks. I told them that if they couldn't get it working right that I wanted to cancel the service in which I was told that I would have to pay $300.00 to get out of the contract. I either want someone to fix this problem or cancel the service with no charge. That is the only two options that I would be happy with. Talking to technical support is like talking to a wall. If you tell them the problem, they just ignore what you say. Please help!
This review was chosen algorithmically as the most valued customer feedback.
Re: Complaint Against HughesNet Violation of Promo Agreement On August 24, 2017, I responded to the HughesNet advertisement promo bundle (internet, TV and telephone) for $29.99 each. See attachments 1. The services that I only subscribed to are the Internet and telephone for $69.99 plus $14.99 equipment lease. See copy of the order summary attachment 2. I...
Read full review of Hughes
Hughes
-
satellite internet service cancellation due to the service not working
Hi,

I am emailing you to help me resolve a very serious issue. As you can see below, the service that was installed less than 3 months ago is still not working causing me to cancel the service. I have called since day 1 and weekly thereafter trying to get the service to work. I have spent hours and hours on the phone and in chat rooms with your team. I was told when I signed up I was under no obligation and could cancel at any time. I let the tech in to install the service, however, I left my house and when I returned he had already left without me signing anything or providing me with a contract or details to any contract.

My cancelation was due to Hughsnet not fulfilling their commitment to provide me with service. I do not think it is right that I have to pay a $400 Early termination fee. I have spent so many hours on the phone and been abused by your customer service team, that I thought I would try this angle and see if I could get someone to waive the ETF. I am also in the process of writing to the president and posting my experience on any website that shows your experience with Hughsnet.

From: HughesNet Customer Service Research
Sent: Thursday, March 01, 2018 5:27 PM
Subject: Feedback request on your HughesNet customer support experience

You've contacted HughesNet Customer Support on more than one occasion over the past 30 days. If your support need was for different issues, we trust all was resolved. However, if you had to contact us multiple times for the same problem, we want to fix that by learning why the problem re-occurred or wasn't fixed the first time. This brief 4-5 min. survey will help us improve your experience.

To help you recall your most recent follow up contact, here's a recap:
Account Number: DSS35967777
Contact Reason: Account - Inbound - Insufficient Customer Info
Case ID: [protected]
We are here to help
16 years' experience in successful complaint resolution
Each complaint is handled individually by highly qualified experts
Honest and unbiased reviews
Last but not least, all our services are absolutely free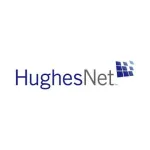 Hughes contacts