This review was chosen algorithmically as the most valued customer feedback.
I bought Huggies Snug & Dry size 6 for my toddler they fit correctly and I thought they were going to be great diapers but every time she pees she leaks all down her leg all over her bum I bought the big box of them because they didn't have any Huggies Little Movers On The Shelf and my daughter size I figured these diapers must be pretty good because I love...
Read full review
Huggies
-
Diaper advertisement
Time: Every evening when I watch a show on CBS-Paramount Plus. Recently on April 11, 2022 at 9:30 pm.

Almost every time I watch a show on CBS - Paramount Plus, it shows that "cute" baby in a Huggies diaper. The baby is very energetic and happy. That is fine, but near the end, the baby is tugging on an open drawer in a tall console, and I imagine many parents cringe like I do about the danger of the baby pulling that tall cabinet down upon himself resulting in serious injury. Here is the ad to which I am referring: https://www.youtube.com/watch?v=tEbIvvFxRbA
Desired outcome: Please pull that advertisement or at least get it edited to remove that sequence. Thanks.
Huggies
-
Huggies gold
Hi good day. I love love love your huggies gold Nappies and would recommend it to anyone who is expecting or has kids on the nappy. But I just felt to let you know that on a few occasions now recently the little velcro strip snapped while just opening the nappy to change my baby. I was definitely not putting any pressure into unfolding it at all, as I Mean one wouldn't need to. I have looked past it a few times. It wasn't until just yesterday that when I opened the nappy I saw that it didn't have a velcro strip at all. So I thought let me raise this with you. As to improve you're services.

Kind regards Wardah Adams
Desired outcome: A little more diligence
Huggies
-
Little snugglers 156 size 2
I always get Huggies little snugglers and never had a problem and my baby Is 6 months old. This new box I got caused a rash and was not leak obsorpant. At first I thought it was just a fluke but every diaper she wore leaked and the rash got worse. I don't have a lot of money so this was a huge Inconvenience. Like I said I love Huggies never had a problem till now
Desired outcome: A new box or my money back
Huggies
-
Huggies
I have a baby of 1year and 9 months old every time I have to change her clothes because each nappy make her clothes wet I'm was using pampers before but seems that she's tuning 2 years old I changed her nappys to huggies now I'm so disappointed in this brand so please let me know how come you're brand is so weak I'm regretting my choice to buy huggies because now I have to do allot of washing because of the weak nappys
Desired outcome: Weaknesses in Huggies nappys
Huggies
-
Diapers causing harm to my baby's skin
I have a 7 weeks old infant, was using Pampers diapers then past 2 weeks I started using Huggies, and to my horror my baby has started to develop skin rash, which she did not have before... it doesn't even seem to be healing, it's rash/ blisters that have developed around her bums and her skin is red and seems to be painful

I'm not happy about this at all, you should ensure that our babies are safe and healthy from your products, I'm concerned what if she develops an infection. kindly escalate this to the relevant people/ department...

My email... [email protected]

Very disappointed mom
Desired outcome: I'd like a response and to return the product ,,have an extra packet I had already bought .
Huggies
-
Diapers
I purchased the huggies little movers diapers at a near by walmart an the diapers keep breaking I would like my money back or a coupon to get more huggies little movers size 4 with 104 count. I paid around 38.00 I dont have the receipt. You can reach back out to me via email or phone [email protected] 817 492-1394 my name is virginia goines
Desired outcome: coupon for value of what i paid for 38.00
Huggies
-
Breakage
I am a strong supporter of huggies gold brands but seriously looking faith to be honest.
In every pack I have bought in the past 5 years I loose 6 to 8 diapers in each pack due to breakage..
I have an Autistic daughter & she is sensitive to many brands, huggies works well for her & she loves the prints & designs on them.
I honestly cannot afford too loose X amount of diapers everytime, it's honestly heart breaking. Please could someone assist.
I feel the strength on the sides needs to be worked on in order to uphold positive reviews. I hate complaining but the amount of money I have just be forced to throw away due to breakage is heartbreaking to say the least. Please help.
[email protected]
063 771 9732
Kind regards
Desired outcome: Reimbursement of loss & inconvenience
Huggies
-
Snug and dry diapers size 5
The merchant where I purchased these diapers would not swap, return, or refund them. I was told to contact manufacturer. I've been using Huggies for over 20 years. Never had any problem until now. Inside the box, inside the plastic sleeve on the actual diapers as well, is some unknown black thick smudge of a substance. I don't want to know what this is honestly. I simply want these diapers replaced with some I can use on my child. $70 almost is a lot of money for me not to do something!
Desired outcome: Replacement box of diapers or my money back
Huggies
-
Huggies diapers no 4 & 5
The nappies on the side of the diaper tends to tear off when she moves to much, , and also at the back the padding is to low and in front it reaches to the end? Does not even reach the top of her bottom, , does the pee only go forward? No it goes backward as well and because she sleeps on her back she is soaked with her own pee every f** morning. Like I have time for this shit😡😡
Huggies
-
Huggies dry comfort jumbo pack size 4+
Hi I have been using huggies since my baby was born now that I have changed to size 4+ the diamper just torn the moment it gets wet in less than 2hrs it will be leaking and the child is already wet. Please may you assist on whats going on. In less than 2 weeks the jumbo pack is already finished yet the pack says keeps the baby dry for up to 12hrs. I will appreciate if I get a respond on this one. My email [email protected]
Huggies
-
Huggies gold
Good day,

I have only been using huggies on both my children my boy is now 7 years old and obviously off the nappyblong ago, however never had any dissappointments hence I continued with the trusted brand. My daughter is 2 years old and I have changed to pull ups which is more convenient for potty training. I have been through 7 packs and satisfied up until I bought this pack she is constantly wet I am changing more nappies and clothes than ever before which I find weird. I have thrown the pack away and obviously cant return to the shop. Nappies are in nappy bag which I always put in as I didn't expect any problems with this trusted brand. My email is [email protected] would like a respond via email regards to my complaint. I have attached photos. Nappies bought at Clicks airport mall Belhar.
Huggies
-
Huggies nappies number 5
I bought a pack of huggies number 5 on 18 September 2021 and since I opened it I saw all of the nappies inside are torn along the side where the stretch line is for the legs. When the nappy becomes a bit full the silica gel inside comes out. First time I experience this and this brand is the only one that works well with my son's skin. Can someone assist me in this matter?
Desired outcome: Replacement of product
Huggies
-
Dippers leaking
we bought huggies as always but this time every morning when my son wakes up his bed and clothes are not sopping wet but very wet. this is not how my baby is suppose to wake up with a wet bed because the dippers are leaking. I'm very upset and disappointed in this product and will never buy huggies again. He use the pants, but what does this help if every night his bed is wet in this cold weather, he is just getting sick because of his wet bed and I have to change his bedding every morning
Huggies
-
Huggies dry comfort and huggies gold
Hi
Im alvene lloyd. It is so sad that I must sent a complaint... Ive been using huggies from my 2nd born and I only had once a problem with the huggies gold for girls but.. But thats in the past. Now I have my 4th baby and he is 4 months old and I never lost my faith in the huggies brand especially the dry comfort but I used pampers since birth up until 2 months... And I must say I had to change toe huggies. I bougth the huggies gold and it was a nightmare... My son had a rash at his inner thighs penis and testicals. Had to take him to doctor.. Then I changed to dry comfort worse now im sitting with half packet of dry comfort and half packet of gold... And now im thinking of buying him the extra care. But im so scared... And huggies is my brand since my 2nd baby... To contact me back please use my email address [email protected]
Huggies
-
Huggies snug & dry size 6
My daughter is 2&we have been using Huggies since she was born.the past 3 boxes bought from Walmart the Velcro snaps have been ripping all the way off as I'm changing her as Im trying to Velcro them.I try to make the best of it since money's limited but it hasn't worked.i would like a refund to try a different Huggies type or maybe go to a different store to purchase. I do not plan on switching brands what so ever, we will be using until potty trained. My email is [email protected]
Huggies
-
inferior quality
good day, I have been sending mails since the beginning of June regarding a pack of Huggies gold nappies that were not up to standard, I did once get a mail saying the file was too large to send so i sent it off without pics and then they wanted pics which i sent off, they sent me a reference number and I had to resend off more pics, till now i have no heard back from anyone. my reference number is 00015222. I explained that i had to use most of the nappies as i was without another option but i have a few left at home and i have whatever pics are needed.
Huggies
-
faulty
I was disappointed after using huggies for almost 2 years now the pulls whenever i buy them a diaper or two is not complete on one side he diaper will be open and you can close because its a pull this is now the 3rd time am seeing this. Now instead of using the 44 pants i will only be using 41 its not fair really i just hope you could look into this because i really like this product but will like to use each and every diaper i pay for
Desired outcome: compansate me with new pack
Huggies
-
Huggies gold 4+
Hi. on the 26th july 2021 I bought huggies gold 4+nappies at dischem southgate mall as usual but to my surprise they are leaking. I just woke up to find my my baby wet😢😢😢. I have been using huggies gold on all my kids I have never had this problem before I dont know what is happening with huggies now I'm very disappointed coz it's the only brand I trusted.
Huggies
-
Product
I bought Huggies dry comfort at Shop rite on the 28th of June size 5 jumbo pack, I bought 2 for my son, he wakes up wet it does not even last up to 5 hours, I am very disappointed because I need to change the baby every 4-5 hours, I trusted Huggies all my babies I used it for years I've never had to wake up and my baby is wet even on his vest, I'm very disappointed, kindly assist or explain why is the nappies changed and it now doesn't look the same, My name is Adelaide Mokoena I'm from lephalale, my email [email protected]
Contacts 0837612291
Desired outcome: Kindly refund me or give me the Huggies I know and used to
We are here to help
16 years' experience in successful complaint resolution
Each complaint is handled individually by highly qualified experts
Honest and unbiased reviews
Last but not least, all our services are absolutely free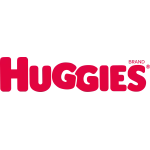 Huggies contacts